CEIBS 16th China Automotive Industry Forum 2018
CEIBS 16th China Automotive Industry Forum 2018
Future Mobility: Are We Ready to Move into a New Eco-Mobility System?
Contact
Post:
699 Hongfeng Road Shanghai 201206, PRC
One of the most important questions facing automotive companies in China, Europe, the United States, Japan, Korea, and elsewhere today is whether or not they will continue to play a leading role in shaping the future of mobility. How people and goods will be transported in the future will be increasingly influenced by a wide range of external factors, including the pressure to respect increasingly more restrictive environmental requirements; expectations to introduce on the market increasingly connected and highly automated vehicles; and the arrival of new competitors, many of whom will come from outside of the automotive sector. What will the role of other non-traditional players be in shaping mobility of the future? And is the industry really in control of its own destiny? How important will the role of regulators be in providing a framework which could help shape the future of eco-mobility? Are we finally going to see regulators take a globally consistent approach to creating a legislative framework that can help drive the expansion of innovative mobility solutions?
The future mobility will be based on a multiplicity of new technologies and solutions. The real question now is how the industry will adjust to a new reality in which it will not necessarily play a leading role. Will the next generation of young people still favour owning their own car or are we witnessing a shift towards shared mobility systems and new forms of transport, including new public transport systems? What are the expectations of young people today about the way they will move tomorrow? Will cars be sold in the same way they are today? And what will the role of automotive dealers be in the future?
In the future, urban mobility will be fully integrated into smart cities which, in turn, will influence the way people and goods move within them. Will we see different mobility solutions for urban and rural areas? Today we're already seeing the introduction of new modern forms of transport as hyperloops, flying cars, and drones are being developed and tested everywhere. Which new technologies will allow us to transport goods even in more efficient ways? And what will the solution be for the last mile? Are we finally moving toward a state of real co-modality where different modes of transport will move goods—and people—seamlessly at both the local and global level?
More than 3000 people die on roads around the world every day. Will the use of digital technology to create a network of interconnected and self-driving cars help reduce the number of road accidents and deaths? What will the role of organisations such as the International Organisation of Motor Vehicle Manufacturers (OICA) and the United Nations Economic Commission for Europe (UNECE) be in our quest for safer roads? Smart cities around the world are introducing technologies that could limit or nearly eliminate accidents in urban areas, but what about rural ones? Will we finally see a real integrated approach to road safety—involving vehicles, drivers, infrastructure, and enforcement—become a reality?
The automotive industry is facing major challenges like it never has before. Will it be able to cope with these challenges and what will it take to meet the expectations—and defuse the pressures—of society? 
Saturday, October 27 , 2018

08:30 ~ 09:00

Registration

09:00 ~ 09:10

Welcome Address

Prof. Pedro Nueno
Honorary President (European), CEIBS

Mr. Lou Zhouren
President, CEIBS Alumni Auto Association

Host:
Dr. Xu Dingbo
Assistant Dean; Essilor Chair in Accounting, CEIBS

  Session One: Is the industry in control of its own destiny?

What will the impact of decarbonisation and digitalisation on future mobility be like and who will be in the driver's seat when it comes to shaping the future of mobility? What role will IT companies, telecoms, and others play in future mobility? How can global harmonisation drive more innovation in mobility solutions? When it comes to the customer and the regulator, do we listen to them or do they listen to us? Will we witness an offensive or defensive automotive industry regarding future mobility?

09:10 ~ 09:20

Ms. Michel Zhao
Vice President, Corporate Communications, Asia Pacific, Volvo Car Group

09:20 ~ 09:30

Mr. August Wu
President of Polestar China

09:30 ~ 09:40

Mr. Zhou Ping
Senior VP, Banma Network Technology Co., Ltd.; Vice Chair, CEIBS Alumni Automobile Industry Association and CEIBS Alumni Mobile Internet Association

09:40 ~ 09:50

Mr. Enno Tang
President and CEO, Continental China

09:50 ~ 10:50

Panel Discussion

Moderator: Mr. Ivan Hodac
Founder and President, Aspen Institute Central Europe

10:50 ~ 11:10

Coffee Break

Session Two: Future Mobility and New Modes of Transport

Are we now seeing the end of personal mobility and is shared mobility the way of the future? Is society ready to move into a new eco-mobility system? How can we deal with a multiplicity of technologies and who will set the standards? What will the impact on dealers be like and how will we sell cars in the future? Will we see different approaches taken in urban versus rural areas and how will the concept of public transport evolve? How will we address the mobility needs of future generations?  Are hyperloops and flying cars dreams or reality?

11:10 ~ 11:20

Mr. Xu Changming
Deputy Director, China Information Centre

11:20 ~ 11:30

Mr. Patrick Hessel
Chairman, AeroMobil, Slovakia

11:30 ~ 11:40

Mr. Christophe de Charentenay
President of eGT

11:30 ~ 11:50

Mr. Mats Harborn
President, European Union Chamber of Commerce in China
Executive Director, Scania China Strategic Office

11:50 ~ 12:35

Panel Discussion

Moderator: Prof. Pedro Nueno
Honorary President (European), CEIBS

12:35 ~ 13:45

Luncheon

Session Three: Transporting Goods – Co-modality or Modal Shift?

How do we cope with increases in road transport and what will its future role versus other modes of transportation be like? How can we better integrate various modes of transportation and will new mobility solutions contribute to this integration? Will there be an end to the growth of road infrastructure? What are some of the most promising technological developments in commercial vehicles? Is there a future for global and regional road transport and what regulatory obstacles need to disappear?

13:45 ~ 13:55

Mr. Torsten Klein
Senior VP, MAN

13:55 ~ 14:05

Mr. Yang Haifeng
General Manager of the Value Supply Chain Department, JD Logistics

14:05 ~ 14:15

Mr. Song Xujun
VP and Chief Strategy Officer, G7

14:15 ~ 14:25

Mr. Tang Tianguang
Chairman of Technical Committee and President of Intelligent Drive Group, Full Truck Alliance Group
Co-founder, Truck Alliance

14:25 ~ 15:10

Panel Discussion 

Moderator: Dr. Ma Hongman
Famous Financial Host, Financial Commentator

15:10 ~ 15:30

Coffee Break

Session Four: Road Safety – The Impact of Interconnectedness and Self-Driving Vehicles

How will interconnected, automated, and clean vehicles improve road safety? Is zero accidents a possibility? Who is leading the race on innovation—China, Europe, the US, Japan, or somebody else? What role do/should regulators and international organisations play? What will the impact of digitalisation be on road transport safety? Will the existing integrated approach to road safety still be valid in the future?

15:30 ~ 15:40

Mr. Dong Yang
Executive Vice Chair, China Association of Automobile Manufactures
Chairman, Tsinghua Alumni Association of Automotive Industry

15:40 ~ 15:50

Mr. Matthew Baldwin
Deputy Director General, EU Commission

15:50 ~ 16:00

Mr. Dirk Wollschlaeger
IBM Global GM Auto Industry

16:00 ~ 16:10

Mr. Erik Jonnaert
Secretary General, European Automobile Manufacturers Association

16:10 ~ 16:55

Panel Discussion

Moderator: Mr. Ivan Hodac
Founder and President, Aspen Institute Central Europe

16:55 ~ 17:05

Closing Address

Prof. Pedro Nueno
Honorary President (European), CEIBS
Organizers

CEIBS is a not-for-profit joint venture, established in 1994 with the financial and political support of the Chinese government and the European Commission. Former Premier Wen Jiabao once spoke highly of CEIBS as "an incubator for excellent business leaders". As a Chinese business school of global breadth, CEIBS has become the leading centre in the region for organizing industry forums bringing together industry leaders, senior government officials and renowned academics in an open, neutral environment to discuss and debate hot issues facing China and the world.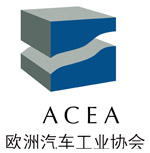 The European Automobile Manufacturers Association (ACEA), founded in 1991, represents the interests of the fifteen European car, truck and bus manufacturers at EU level. Its membership consists of the major international automobile companies, working together in an active association to ensure effective communication and negotiation with legislative, commercial, technical, consumer, environmental and other interests.
Registration Procedures
If you run a medium/large-sized company in the automotive related sector and wish to take part, please fill in and submit our online application form. We will contact successful candidates by email or phone. We encourage CEIBS alumni to nominate eligible industry insiders to attend the forum free of charge. Seats are allocated on a first-come, first-served basis.
Easy Ways to Register
Conference Venue
Building 20, Zhongguancun Software Park, 8 Dongbeiwang West Road, Haidian District, Beijing
Contact Us
For more details about The 16th  Annual China Automotive Industry Forum 2018, please contact:
Ms. Shuhan Jin (For Cooperation)
Marketing & Communications Department
Tel: +86-21-28905356| Email: jshuhan@ceibs.edu
Ms. Hao AN (For Registration)
Marketing & Communications Department
Tel: +86-21-28905260 | Email: ahao@ceibs.edu
Mr. Darren Yue (For Chinese Media)
Marketing & Communications Department
Tel: +86-21-28905246 | Email: ydarren@ceibs.edu
Mr. Michael Thede (For International Media)
Marketing & Communications Department
Tel: +86-21-28905987 | Email: tmichael@ceibs.edu
Address:
China Europe International Business School
699 Hongfeng Road, Pudong, Shanghai 201206 P.R.C.
Tel: +86-21-28905890 | Fax: +86-21-28905678 | Map