CEIBS 15th China Automotive Industry Forum 2017
CEIBS 15th China Automotive Industry Forum 2017
Challenges and Opportunities in the Changing World: Globalization, Connectivity and Smart Cities
Contact
Post:
699 Hongfeng Road Shanghai 201206, PRC
The policy of the new US administration signals to significantly change the attitude of the United States to international trade and globalisation. Its first reaction to the almost finished TPP agreement, TTIP negotiation with the European Union, the long existing an functioning NAFTA as well as demands for introduction of import duties on cars and other products clearly shows that it will not be a "business as usual". How will it affect the automotive production in China, the United States, South Korea and other key car producing countries and regions? China has already given a number signals that it can replace the United States as the leading free trade protagonist in the Pacific region and maybe elsewhere. And of course the departure of the United Kingdom from the EU, so called Brexit, may play an important role in this new international trade and business environment. Many of these issues will probably receive answers during the course of 2017.
The expected new situation described above is taking place in a moment when the automotive industry is facing major challenges, perhaps the biggest since the invention of the cars as we have known them for decades. Not only the industry has to deal with important environmental requirements which is already now requesting enormous investments in the development of new powertrains, in particular the electrically chargeable cars - but is the electrical car the future powertrain? The pressure to invest in the development of connected and automatically driven cars, to contribute to the changes in our urban environment from polluted and jammed cities to smart cities, will ask for important  human, financial and other resources. Is China and Chinese manufacturers better placed then the US, Japanese or EU industry? What will be or better should be the role of public authorities and what should be the role of the  industry? Will they find a common language to make sure that not only the clean, safe, connected and automated cars will arrive in the expected span of time, but that also the needed infrastructure and clean energy is ready. Probably the best answer we know today is a holistic or integrated approach, where the industry, the public regulatory and enforcement authorities, and the citizens work together. It will probably, and maybe above all, require a change in mindsets of everyone concerned.
An important question is remaining without an answer: will the young people of today still like to own and use motor vehicles? In a number of countries around the world we see the tendency, to switch from ownership to use. Car sharing, use of public transport and totally new mobility means may be taking over from the traditional cars - or at least from the way we will use them. And what role will play the new, today maybe utopian dreams about completely new means of transportation such as Hyperloop? These new ways we are supposed to move in the future are being developed in the speed of light and beginning to be taken seriously. Is China going to be the cradle of them? Or will the old world still dominate?
The 15th CEIBS Automotive Forum will deal with the important questions outlined above: the future of free trade and globalisation, in particular in view of the position of the new US administration, the fast arrival of smart solutions to our cities, automated driving and solution to global environmental problems that are expected from the automotive industry. It will include a dialogue with young people "how do I want to move tomorrow"?
October 21  (Saturday)

08:30 ~ 09:00

Registration

CEIBS Shanghai Petrochemical Auditorium

09:00 ~ 09:05

Welcome Address

Prof. Zhang Weijiong
Vice President and Co-Dean, CEIBS

Mr. Lou Zhouren
President, CEIBS Alumni Auto Association

Host:
Dr. Snow Zhou
Assistant President, CEIBS

  Session One: Changing Trade Relations and the Strategy of China's Automotive Industry

How will the changing trade relations and the role of China affect the automotive industry in the near future? Will China play increasingly important role in multilateral and bilateral trade agreements among the major players? Are we witnessing a turnaround in globalization?

09:05 ~ 09:15

Automotive Competition in the Digital Era

Prof. Jeffrey Sampler
Adjunct Professor of Management, CEIBS

09:15 ~ 09:25

Disruptive Innovation in the Automotive Industry

Mr. Weiming Soh
Executive Vice President, Volkswagen AG
EVP Group Strategy and Sales & Marketing, Volkswagen Group China

09:25 ~ 09:35

Globalization Strategy of Chinese Manufacturer

Mr. Yuan Mingxue
Vice President, Changan Automobile

09:35 ~ 09:45

Renault's Perspective in China and Challenges in Global Market

Mr. Christophe de Charantenay
Managing Director, Renault (Beijing) Automotive Co. Ltd
Vice President, Chinese Business Office of Renault China

09:45 ~ 09:55

The Development Trends and Outlook for Global Automotive Technologies

Mr. Xu Qian
Director of AlixPartners
Head of Automotive Practice of Great China

09:55 ~ 10:55

Panel Discussion

Moderator: Mr. Ivan Hodac
Founder and President, Aspen Institute Prague

10:55 ~ 11:05

Coffee Break

Session Two: Digitalization, Mobility and Smart Cities

Digitalisation, mobility and smart cities: what cars will in the future be allowed to circulate in Smart cities? Who will build the infrastructure? What are the regulatory requirements needed to create a true Smart cities?

11:05 ~ 11:15

New Energy Vehicles and Smart Cities: Who will Provide the Infrastructure?

Mr. Ding Xiaohua
Deputy Director, Shanghai Electric Vehicle Public Data Collecting Monitoring and Research Center

11:15 ~ 11:25

Effective City Management and Improved Citizens' Quality of Life and Evolution of the 'Smart City' Concept: How the Internet of Things will change our Communities?

Dr. Michal Boni
Member of the European Parliament

11:25 ~ 11:35

Continental's Step Towards Smart City

Mr. Enno Tang
President and CEO, Continental China

11:35 ~ 11:45

Smart Mobility for Smart Cities: EU Automobile Industry Perspective

Mr. Erik Jonnaert
Secretary General, European Automobile Manufacturers Association

11:45 ~ 12:40

Panel Discussion

Moderator: Prof. Pedro Nueno
President and Chengwei Capital Chair Professor of Entrepreneurship, CEIBS

12:40 ~ 13:20
Luncheon
13:20 ~ 13:30
Afternoon Session begins
13:30 ~ 13:40

Volvo Cars – CEIBS Donation Ceremony

Host: Mr. Zachary Zhao
Deputy Director of Foundation, CEIBS

Session Three: Automated and Connected Vehicles

Automated and connected vehicles: who will produce them, when, where and for whom? Do the young consumers of today really want them? Has an individual ownership of a car still have a future - or will it be replaced by a mobility service?

13:40 ~ 13:50

Overseas Automotive and Internet Companies Misunderstand the Statement from Steve Jobs, but the Chinese Counterparts Don't

Mr. Peter Zhou
Vice President, Banma

13:50 ~ 14:00

New Energy Revolution Leads to A More Diversified Auto industry Structure

Mr. Lu Qun
Chairman, Beijing CH-Auto;
Chairman, Qiantu Motor

14:00 ~ 14:10

Autonomous Car Data - the Next Battle Ground

Mr. Allan Stejskal
CEO, incadea (a Cox Automotive Brand)

14:10 ~ 14:20

Technologies for Intelligent and Connected Vehicles and Scenarios for Technological Application 

Prof. Zhu Xichan
Director, Automotive Safety Technology Research Institute of Tongji University

14:20 ~ 15:15

Panel Discussion

Moderator: Dr. Ma Hongman
Famous Financial Host, Independent Financial Observer

15:15 ~ 15:30

Future Consumers:

3 young consumers will provide their ideas on how they see their mobility in the future, whether they want use and/or own cars, and what they expect of this means of transport, in terms of convenience, sustainability, mobility, and connectivity.

Moderator: Dr. Ma Hongman
Famous Financial Host, Independent Financial Observer

Session Four: Clean Mobility

Clean mobility: the electric vehicle has been in the words of some key players behind the corner since at least five years! It is still basically nowhere. Is it going to come and when? Do we have other alternatives to EVs? Hydrogen? Other forms of transport such as Hyperloop? Is it too much to ask from the OEMs to invest both in clean and connected vehicles?

15:30 ~ 15:40

Mobility Strategy from the Perspective of an Automobile Manufacturer

Mr. Jin Wenhui
Executive Vice President, Jiangling Motors Co., Ltd.

15:40 ~ 15:50

Hyundai FCEV Development Status in China

Dr. Hyuk Joon Lee
Vice President, Hyundai Motor Group (China) Ltd.

15:50 ~ 16:00

People & Motion

Ms. Bodil Eriksson
Chief Executive Officer, Volvo Cars Mobility

16:00 ~ 16:10

Opportunities for Investment in Clean Mobility -  A Glimpse of SAIC Motor's New Strategy

Mr. Lu Yongtao
Director and General Manager of SAIC Capital;
Chairman and General Manager of SAIC Venture Capital

16:10 ~ 17:05

Panel Discussion

Moderator: Mr. Ivan Hodac
Founder and President, Aspen Institute Prague

17:05 ~ 17:10

Closing Address

Prof. Pedro Nueno
President and Chengwei Capital Chair Professor of Entrepreneurship, CEIBS
Organizers

CEIBS is a not-for-profit joint venture, established in 1994 with the financial and political support of the Chinese government and the European Commission. Former Premier Wen Jiabao once spoke highly of CEIBS as "an incubator for excellent business leaders". As a Chinese business school of global breadth, CEIBS has become the leading centre in the region for organizing industry forums bringing together industry leaders, senior government officials and renowned academics in an open, neutral environment to discuss and debate hot issues facing China and the world.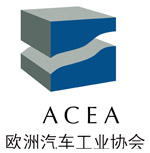 The European Automobile Manufacturers Association (ACEA), founded in 1991, represents the interests of the fifteen European car, truck and bus manufacturers at EU level. Its membership consists of the major international automobile companies, working together in an active association to ensure effective communication and negotiation with legislative, commercial, technical, consumer, environmental and other interests.

China Association of Automobile Manufacturers (CAAM) is a self-governed and non-profit social organization founded on an equal and voluntary basis in 1987 by enterprises, institutions and organizations engaged in the production and operations of automobiles and auto parts within the boundaries of the People's Republic of China. With nearly 2000 member units, it is a permanent member and Vice President of the International Organization of Motor Vehicle Manufacturers (OICA) and has established a close relationship with international auto-industry organizations and autorelated organizations in many countries and regions across the globe.
Registration Procedures
If you run a medium/large-sized company in the automotive related sector and wish to take part, please fill in and submit our online application form. We will contact successful candidates by email or phone. We encourage CEIBS alumni to nominate eligible industry insiders to attend the forum free of charge. Seats are allocated on a first-come, first-served basis.
Easy Ways to Register
Conference Venue
The conference will take place at the Petrochemical Auditorium located at the China Europe International Business School's main campus in Shanghai.
Address: 699 Hongfeng Road, Pudong Shanghai, 201206, PRC
Map to China Europe International Business School
Accommodation
1. Marriott Hotel, Pudong, Shanghai
15-minute walk to CEIBS
Address: 15 Xin Jinqiao Rd., Pudong, Shanghai
Tel:  +86-21-6036 8888
Fax: +86-21-6036 8889
Guest Room RMB 1048 (one breakfast included) (TBC)
2. CEIBS Residence
inside CEIBS Campus
Address: 699 Hong Feng Rd., Pudong, Shanghai
Tel:  +86-21-2890 5890
Fax: +86-21-2890 5678
Guest Room RMB 380 (one breakfast included) (TBC)
Reservation
Please indicate that you are participating in the CEIBS 14th Annual China Automotive Industry Forum 2016. The discounted rate is effective on or before Oct 13th, 2016. Reservations after this date will be taken on a space and rate availability basis.
Contact Us
For more details about The 15th  Annual China Automotive Industry Forum 2017, please contact:
Ms. Sophie Zhu (For Cooperation)
Marketing & Communications Department
Tel: +86-21-28905305| Email: zsophie@ceibs.edu
Ms. Tiffany Chen (For Registration)
Marketing & Communications Department
Tel: +86-21-28905354 | Email: autoforum@ceibs.edu
Mr. Darren Yue (For Chinese Media)
Marketing & Communications Department
Tel: +86-21-28905246 | Email: ydarren@ceibs.edu
Mr. David Yu (For International Media)
Marketing & Communications Department
Tel: +86-21-28905073 | Email: ydavid@ceibs.edu
Address:
China Europe International Business School
699 Hongfeng Road, Pudong, Shanghai 201206 P.R.C.
Tel: +86-21-28905890 | Fax: +86-21-28905678 | Map