What is a mentor?
The word mentor originated from Homer's Odyssey thousands of years ago. Today, the word mentor has evolved to mean a trusted friend, savvy advisor, excellent teacher, and wise person. As an alumnus of CEIBS and part of the CEIBS mentoring programme, we are confident that you will exceed these standards as a mentor to our MBA students.
Purpose of CEIBS Mentoring Programme
The CEIBS Mentoring Programme is designed to provide current MBA students with valuable advice beyond the classroom in order to help them grow and develop as a business professional. As a mentor, you will impart valuable knowledge, offer guidance, share experiences, and suggest ways the student can develop. The Mentoring Programme will be integrated with a required academic course - the "MBA Leadership Journey" - in order to integrate classroom learning with practical experiences from the field.
---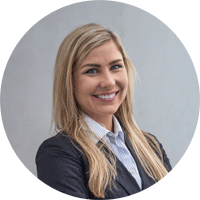 Prof. Emily David's 10 Tips for Being a Good Mentor
1. Even if it seems awkward to be so direct, use the very first meeting to outline your expectations of each other and how you will work together. Define acceptable conversation topics, behaviors, and, most importantly, what you both hope to get out of the partnership.
2. Give your mentee specific times that he or she can contact you as well as acceptable modes (e.g., email, WeChat, phone calls).
3. Set ground rules for meetings. Good practices are to (a) go in with a predetermined agenda or topic, (b) agree to both give your undivided attention while together, and (c) give them developmental next steps or action plans to work on after the meeting is over. more
---
Stories of Mentors and Mentees