Our Giving Projects and Strategic Partners
+ CEIBS Chair Endowment Fund
CEIBS Chair Endowment Fund helps CEIBS to retain world-class professors. Chair is the term given to endowed professorships. It is one of the highest honors awarded in the academic arena and is reserved for the top faculty members at CEIBS as an acknowledgment of their signal contributions in research and teaching. An endowed chair not only gives due recognition to the professor for his academic and teaching ability, but also grants him a high academic honor. CEIBS Chair Endowment Fund will effectively support them to achieve more fruitful academic achievements and improve CEIBS' academic competitiveness in the world.
CaixaBank
Bayer
Chengwei Capital
Cathay Capital
Philips (China) Investment Co. Ltd.
JD.com
Michelin
China Baowu
Hengdian Group
ABN AMRO
Parkland Group
CEIBS WU Jinglian Academic Fund
Banco Santander
ESSILOR
British American Tobacco
Gotofreight.com
Zhongtian Group
Zhu Xiaoming President's Fund
Fondation Charles De Gaulle

+ CEIBS Research Fund
CEIBS Research Fund supports our cutting-edge research centers, research areas and projects. CEIBS faculty members represent more than 10 countries and regions worldwide and bring a wealth of experience from teaching, research and business practice. CEIBS Research Fund supports them to continually keep abreast of ever-changing business practices in vital fields.
KVB Kunlun
AstraZeneca
Anchenergy
Botanee Group
Better Life Group
Universal Foundation for Education of Medical Service & Healthcare
Chengwei Capital
WPG Holdings
Wisevirtue Consulting
Orient Securities Asset Management
Share Capital
HuaAn Funds
IPS
Jiayin Fin-Tech
H&H Group
Jiangsu Hanlian Investment Group
Jinsheng Group
One Smart
HISAZUMI Holdings
Joyoung
Cathay Capital
Triumph Capital
Chrysler China
Guangxi Liugong Group
Lujiazui Development Group
Mars
Mindray
Meinian Onehealth Healthcare
Morgold
Panhe Family Office
GLP
ChairMan Capital
Churin Leaderfoods
Chervon
Loyal Wealth Management
Shui On Group
SFC
FD-Johnson
Xingdongli
SPD Bank
Bank of Shanghai
Sino-CEEF
Swelfun
Suning.com Group
Mr. Tang Binsen (the 5th CELC)
Cifi Group
EVOC Intelligent Technology
ACF Group
Yuan Zan Life Science
ZKH Industrial Supply Co., Ltd
China Financial Futures Exchange
AVIC International
CEIBS FOP Club
CEIBS Family Business Second Generation Development Fund
Zhongzhiyuan Group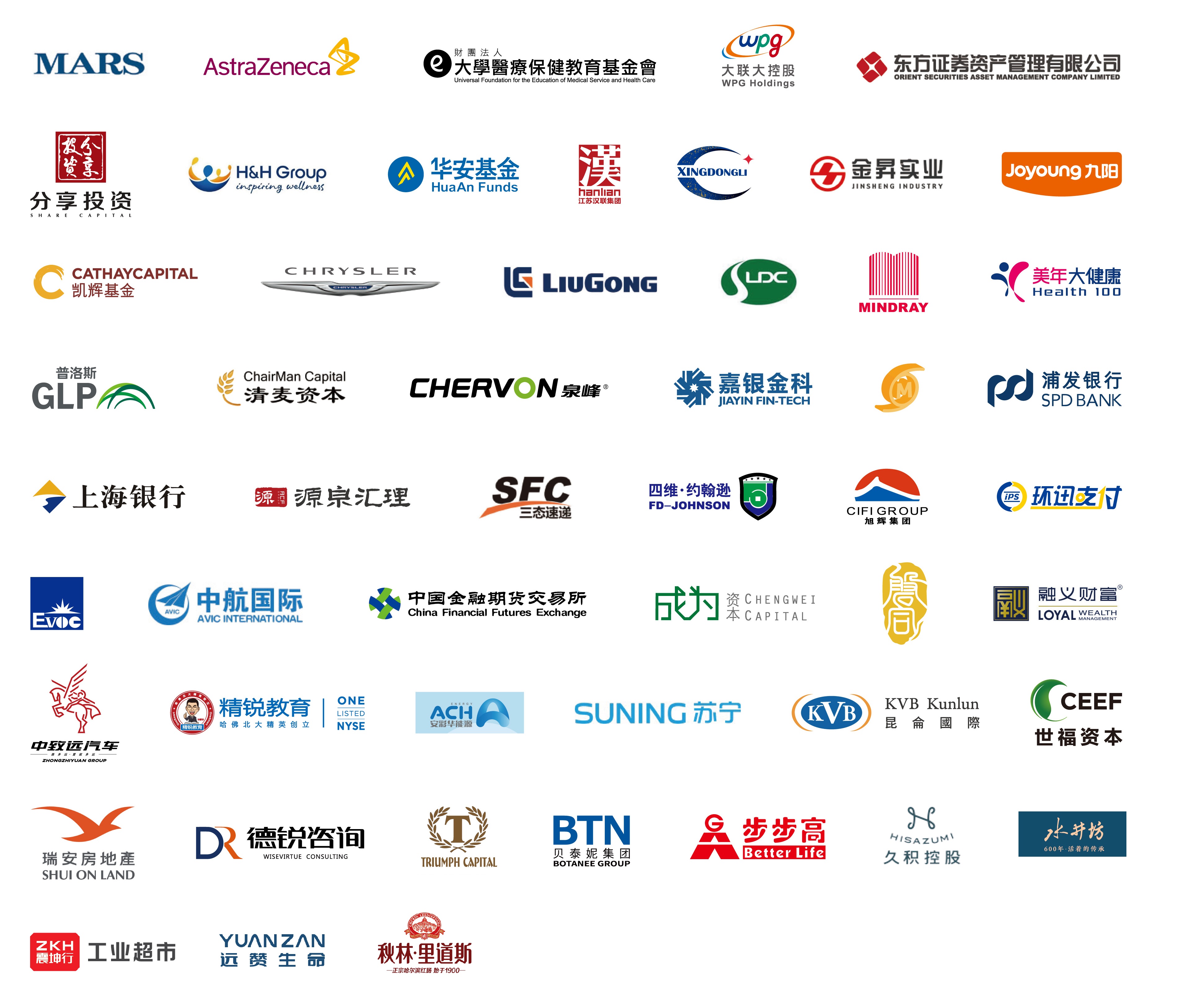 + CEIBS Campus Fund
CEIBS Campus Fund donors may enjoy an exclusive naming right to a particular building or facility on either Shanghai, Beijing, Shenzhen, Zurich, or Accra campus through donations.
PDP China
TCL
IRain
Bandweaver Technologies
Elite Capital
Mr. Chen Yinghai (EMBA 1999)
CTK
Fengshen Group
China Development Bank
HEGII
Heng Mau International Trading
Hunan Natural Workshop E-Commerce
Huatai Securities
Global Sources
K. Wah Group
Changshu Writing Tool Co., Ltd
Greenwoods Asset Management
Coca Cola
Landsea Group
Shanghai Chlor-Alkali Chemical
Man Wah Holdings Limited
Comix HST
Sanquan Food
Semir
Shanghai Volkswagen
Shanghai Jahwa United
Shanghai Jinqiao Group
SINOPEC Shanghai Petrochem Company Limited
Sail Group
Red Avenue Group
Wind Info
Volvo Cars China
IDOM
Spanish Government
Newcomer Group
Far East Holding Group
Shanghai Zhezhong Group
Zhi-Tech Group
China Telecom Shanghai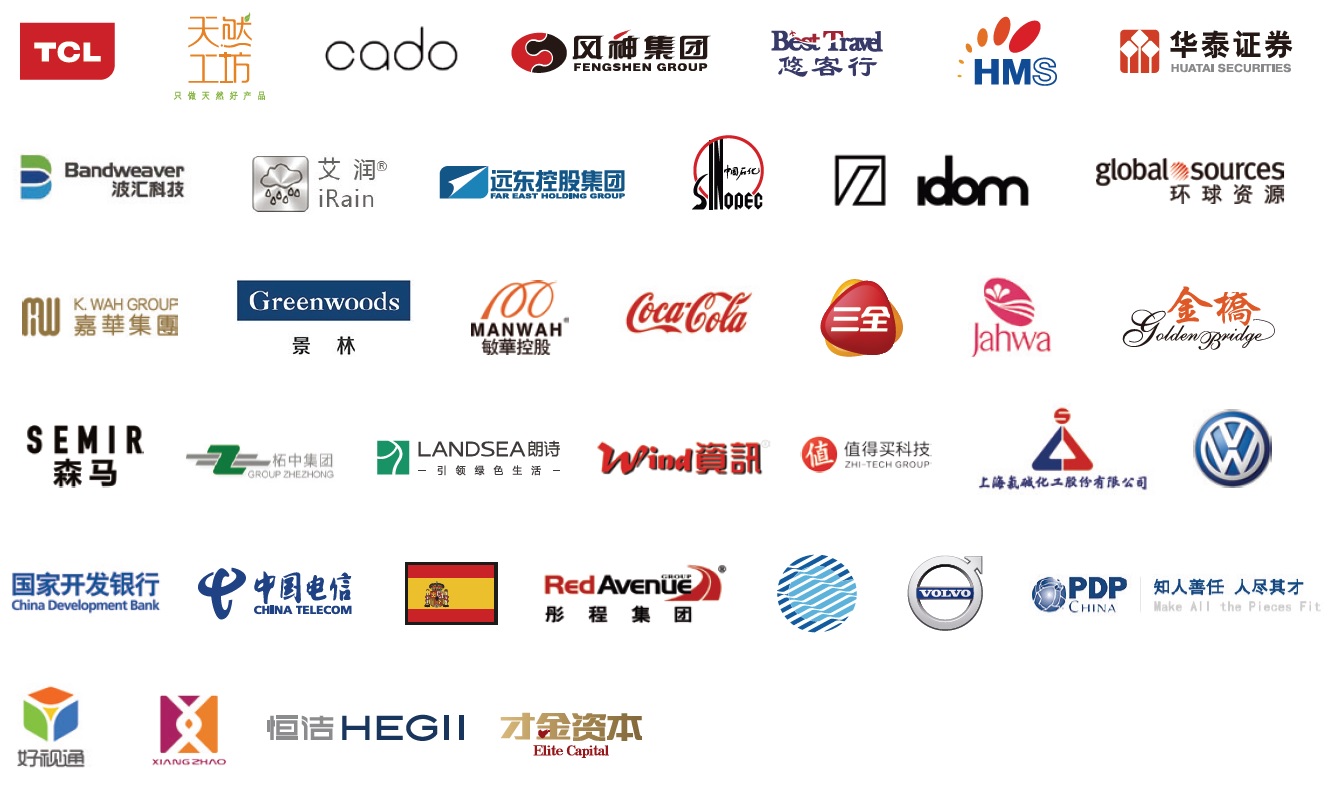 + CEIBS Development Fund
CEIBS Development Fund donors form a long-term commitment to a jointly developed, mutually beneficial partnership offering a host of benefits for donors.
ABB
BP China
Emerson
Budweiser Brewing Company APAC
Boze Asset
Mr. Cai Fangxin (CEO2019)
Haowu China
Hengdian Group
China Universal Asset Management
Co-Stone Capital
Jizhuang Technology
Jiangsu Beetle Investment
Lampo
Mr. Li Hongbo (EMBA2009)
Eli Lilly Asia, Inc
Lisheng Auto
L.Y.Global
McKinsey&Company
Man Wah Holdings Limited
Pedro Nueno President's Fund
Pengxin Group
Ping An Puhui Enterprise Management
Begonia Blooming
Hong Kang Real Estate
Shanghai Yixing Management
Dow Chemical
Tiancheng Medical Group
Topsur
Master Card
CHIC Group
FinVolution Group
Cifi Group
Creditease Corp.
Yincheng Real Estate Group
Evonik
Mr. Zeng Liqing (EMBA2005)
AVIC International
Mr. Zhou Xinyan (EMBA2015)
Zhu Xiaoming President's Fund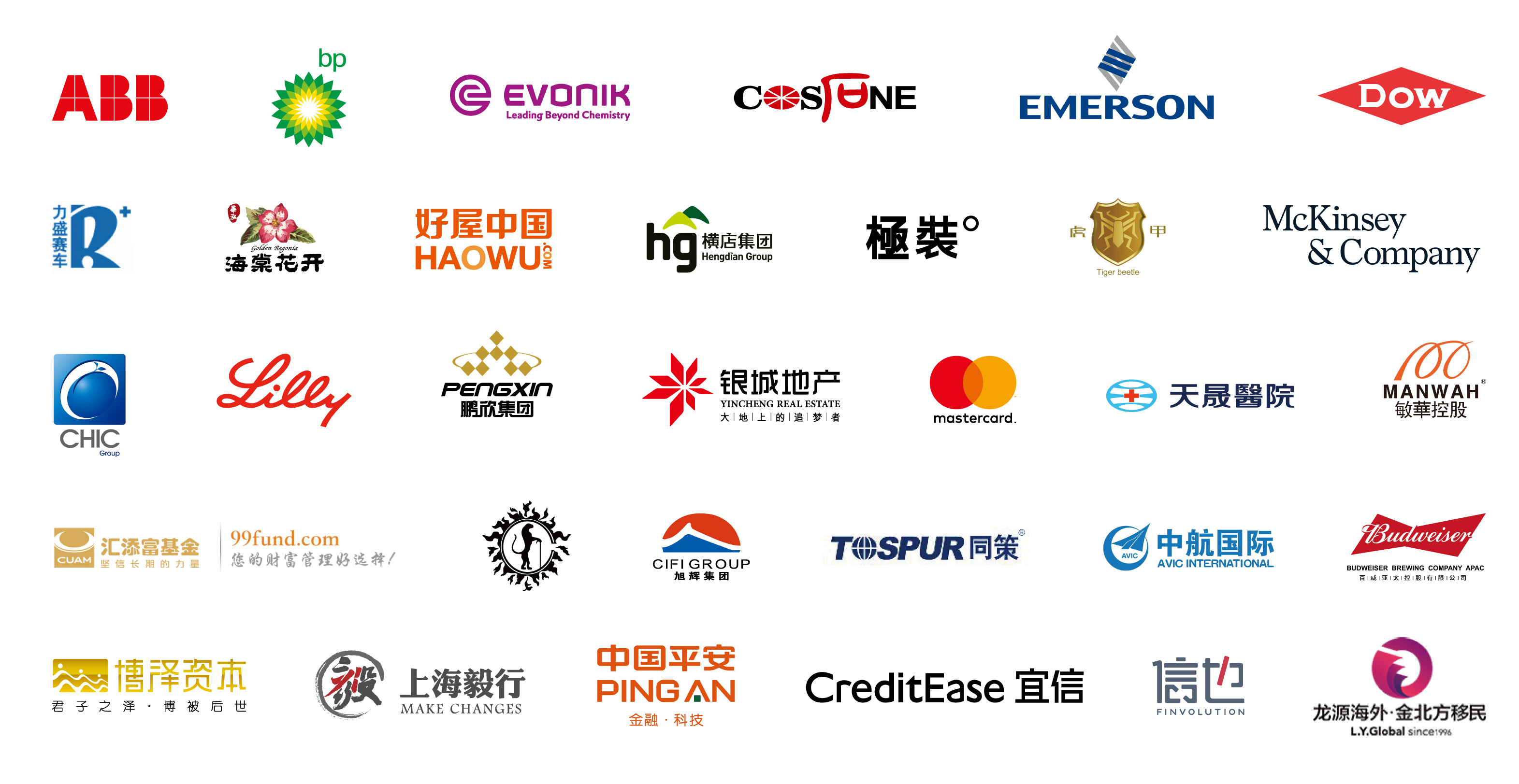 + CEIBS Scholarship Fund, Student Grant, Talent Loan Fund
CEIBS Scholarship Fund, Student Grant, Talent Loan Fund support the School by providing scholarships to students and thus play a role in enabling the school to attract the very brightest students from diverse backgrounds and parts of the world to study at CEIBS. Our donors play an active role in the student selection criteria and process and award ceremony for the scholarship so the scholarship can be specifically targeted according to the wish of our donors. 
Emerson
Morningside Ventures
DongDu International Group
Florin Investment Group
Omnicom Group
Jiayin Fin-tech
Kindee Group
Mr. Li Haixiang (EMBA 2005)
Lianchu Securities
Mediinfo
Longcheer Group
L.Y.Global
Loyal Wealth Management
Infineum
Wuhan Fingu Electronic Technology
CHIC Group
Air Liquide
Yincheng Real Estate Group
CEIBS WU Jinglian Academic Fund
Mr. Zhou Zongming (EMBA2004)

+ Special Fund
    CEIBS WU Jinglian Academic Fund
    Founder: Prof. Wu Jinglian,  CEIBS Honorary Professor
    Generously supported by

    Huaxiang Group
    Top Spring International Holdings
    Landsea Group
    Rentai Group
    W&Smith   
    Yincheng Real Estate Group