All students accepted into the CEIBS Global EMBA programme are experienced executives and entrepreneurs eager to share their knowledge, experience and perspectives with others. They are eager to augment their existing leadership capabilities, and they typically demonstrate an international outlook through sharing their cross-cultural experiences. 
With more than 28,000 alumni, CEIBS is a gateway granting access to an array of prominent business networks in China and beyond. Over 60% of Global EMBA alumni occupy positions at the top level of the corporate structure (Chairpersons of the board, Presidents, CEOs, and General Managers), while many are top executives of major multinational companies in key industries. Review a more detailed breakdown of the CEIBS alumni network here.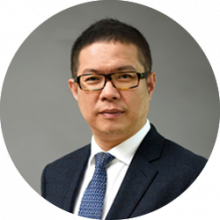 Leon Wang

China
Executive VP, International Region Country
President, China
AstraZeneca
Global EMBA 2001
"CEIBS  is unmatched in its record of nurturing business leaders in China. Being a part of that network has been an invaluable platform for my continued personal development. As China enters an exciting new phase in its development, CEIBS will continue to play a crucial role in bridging East and West and educating the business talents of tomorrow."
Julie Wong

Hong Kong, China
Chief Human Resources Officer
D&J China
Global EMBA 2011
"CEIBS is an excellent platform for business leaders from China and around the world to step away from their everyday business lives and engage with fellow leaders from across the business spectrum. They brought a much bigger world and an array of infinite possibilities right in front of my eyes. Having seen the impact of CEIBS Global EMBA my self as a student, I have no hesitation in recommending the programme for high-potential talents in my organisation in the future."