International Exchange Programme
The international exchange programme at CEIBS is one of the best among top business schools. As an important element of the school's internationalisation, this programme offers a unique opportunity for students to participate in bilateral exchange with 41 partner schools, most of which are among the Financial Times' global top 50 list.
CEIBS is a member of Partnership in International Management (PIM), a global network of exchange universities. PIM provides a standard set of governing principals, under which exchange students are exempted from tuition fees at the host institutions while they pay regular tuition to their home institution. All other expenses incurred by students for travelling, accommodation, living, additional health insurance, etc., shall be borne by the students themselves.
Over the past decade, more than 1200 CEIBS students have taken advantage of this highly rewarding programme. Students who choose to stay at CEIBS also benefit as they study with a large number of inbound exchange students from the world's top business schools. In 2018, around 42% of MBA2019 intakes went on international exchange while the two-way flow brought approximately 110 inbound exchange students to CEIBS.
The exchange programme usually takes place in the fall term of the second year, from September to December. Click here for the calendar.
CEIBS MBA Exchange Partner Schools
Coming to CEIBS
In keeping with CEIBS' positioning of 'China Depth, Global Breadth', our MBA programme prepares highly competent, internationally oriented managers who are capable of working within the Chinese economic environment while adapting to the forces of globalisation, international competition and international cooperation.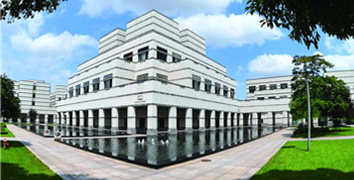 Studying Abroad