At CEIBS, we are dedicated to the ongoing success of our alumni. Recognising that career development is a continuous journey, the Career Development Centre (CDC) offers comprehensive support to MBA alumni for up to five years post-graduation. Our mission is to empower you to make a significant impact throughout your career journey and we are committed to expanding our services to cater to the broader alumni community. 
Career support for alumni consists of  four sections: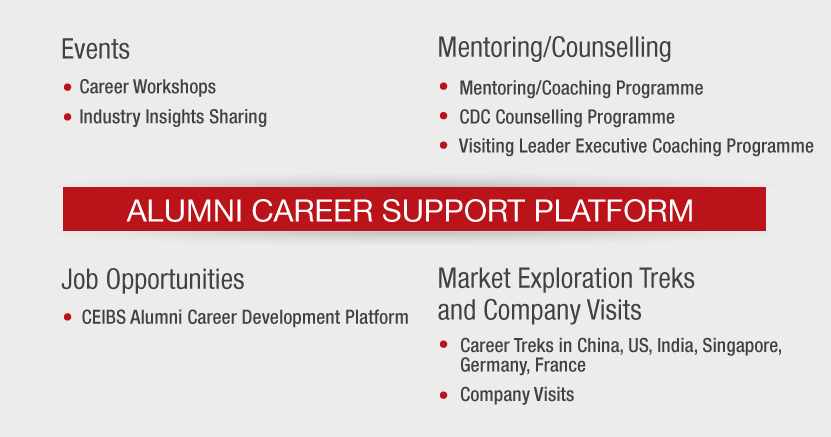 Contact the CDC via 021-28905270 or cdc@ceibs.edu
Expand Your Professional Horizons: At CEIBS, our array of forums and workshops are more than just events; they are stepping stones for your career advancement. Led by industry stalwarts – including company executives and senior consultants – these events provide invaluable insights into various sectors. From keynote speeches to panel discussions, each gathering is crafted to furnish you with the tools for strategic long-term career development and effective planning. Stay informed, inspired, and interconnected with the latest industry trends and practices. 
Recent Events
Tailored Mentorship for Lasting Impact: Our comprehensive mentoring programmes are designed to provide ongoing support and guidance, helping you navigate post-MBA challenges with confidence. 
Career Mentoring Programme: Engage with a network of seasoned professionals from diverse fields such as finance, investment, consumer goods, consulting, and technology, all ready to offer one-on-one advice and insights.

Career Coaching Programme: Gain access to experienced coaches, who bring a wealth of business acumen to their pro-bono sessions, helping you refine your career strategy. Click here to see alumni career coaches. 

Visiting Leader Executive Coaching Programme: Receive bespoke coaching from top-level executives, focusing on crucial areas for your career progression and long-term success. These programmes are designed not just for immediate problem-solving but for laying down the groundwork for your future career trajectory. Click here to see visiting leader executive coaches.
Unlock a World of Opportunities: The CEIBS Alumni app is your exclusive gateway to a myriad of job opportunities and career-related information. Whether you're seeking new talent for your organisation or exploring the next step in your professional journey, this platform connects you with the right opportunities. For alumni looking to hire, it's an excellent tool to reach out to qualified professionals within the CEIBS community. Discover, connect, and advance with the CEIBS Alumni app.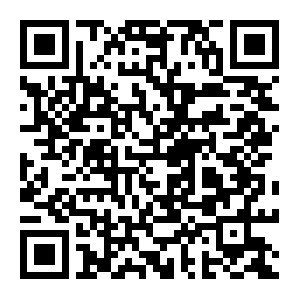 Immersive Learning Experiences: Our Career Treks and Company Visits are more than just excursions – they are integral to understanding the global business landscape. 
Career Treks: Journey to key business regions in Asia, Europe, and North America to gain firsthand insights into various industries, company cultures, and potential career paths. These treks are invaluable for understanding market dynamics and networking with industry leaders. 

Company Visits: Get an insider's view of successful businesses across diverse sectors. These visits offer a deep dive into operational strategies, business models, and the chance to establish meaningful connections with top executives. Engage with these enriching experiences to broaden your understanding and explore new career opportunities.