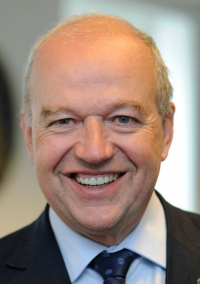 Deputy President for Mobility, FIA
2019
Thierry is FIA Deputy President for Automobile Mobility & Tourism since December 2017 and CEO of Touring Club Belgium since 2001. He was Vice President of FIA Region I from 2005 to 2013 and President of FIA Region I from 2013 to 2017. He is Mentor of the FIA University and member of the World Council of Automobile Mobility and Tourism. Trained as an Industrial Engineer, he also holds a PhD in Business Administration, an MBA from Harvard University and a PMD from MIT. 
He has over 38 years of experience in different management positions including CEO of subsidiaries at Conoco Philips (oil industry), 14 years on the ARC Board (President over the last 3 years), President of ACTA in France,  Former President of the Federation of Enterprises in Brussels, and former Vice-President of the Energy Transport on High Voltage Network (ELIA).
His charitable interests and experience include being Vice President of the Fondation St. Jean, photography, Old Timers, Motor biking.
Thierry is married with 3 children.