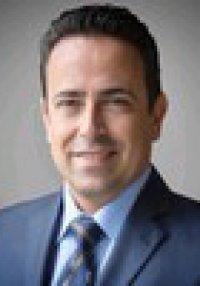 Vice President and Board Member, Hengrui Corporation
2019
Bachelor of Business Administration and Management and Executive MBA from IESE. Executive Program from Harvard Business School – Venture Capital and Private Equity.
After more than 10 years as a business creation consultant and entrepreneur in several companies, he moved to the world of technology-based business management in Strategic and Commercial Consulting, managing several investee companies of a reference technology center in Spain.
During the management of own and third-party projects, he had the opportunity of international expansion and acquired knowledge of markets such as Asia, North America and Middle East.
The expertise conquered in consulting and own companies' management has enabled to provide a professional and close service to all companies advised by Tecnologika Corporation, in fields such as Water, Energy, Composites, Chemical, Health & Biomedicine, Automotive, ICT and FCMG.
At present, founding partner and board member of HRC Group, leading group in mass production of composite parts for the Automotive, Aeronautics, Wind Energy and industrial sectors, with offices in Asia (Shanghai, Changshu) and Europe (Barcelona, ​​Augsburg, London), being one of the most specialized Tier1 of electric cars with renowned customers.
Awarded the Best Entrepreneur 2008 for the Spanish Youth Chamber as well as one of the best 40 founders under 40-years-old in IESE Global Alumni, selected among 46.000 IESE alumni in 129 countries, in 2017.
Catalan Government Consultant in the Start-up programs and growing companies advising since 2012.
Professor of Entrepreneurship, Marketing strategy in renowned Universities in Spain.