Wednesday, April 20, 2022
CEIBS co-authored case tops LatAm category in EFMD competition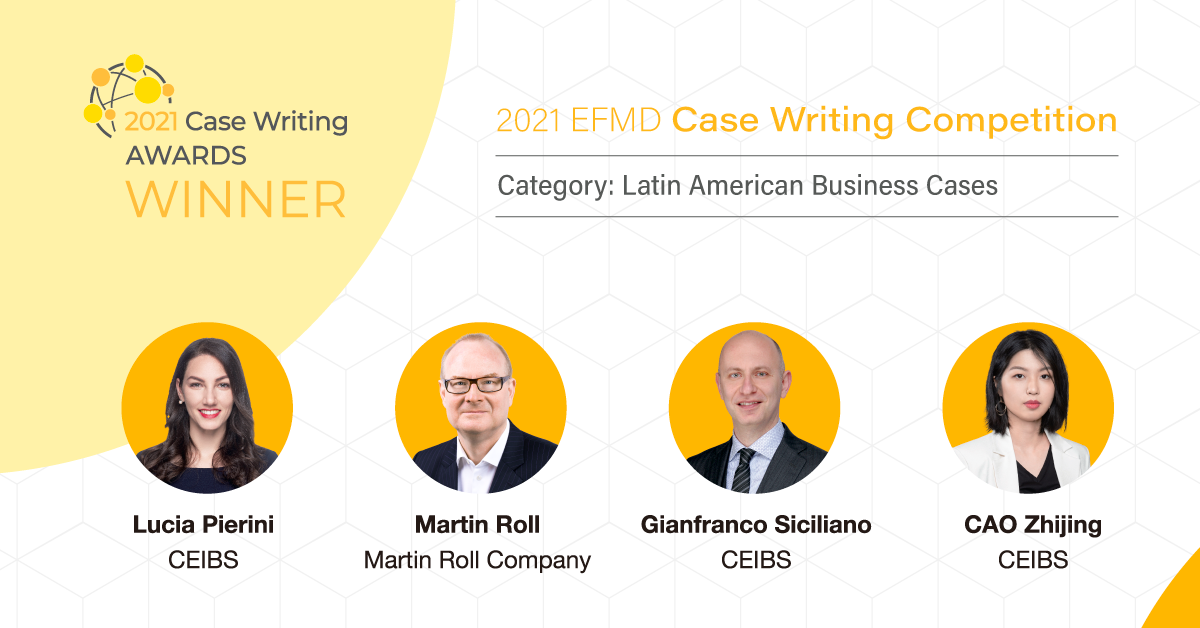 April 20, 2022. Shanghai – What does it take for family firms to be successful? What are their succession challenges? And, how do they professionalise their business? A CEIBS case study tackling these questions and more has won the Latin American Business Cases category in the 2021 EFMD Case Writing Competition.
The case, entitled Antigal: Strategy and Succession Challenges in a Family-Owned Vineyard with Global Ambitions, was co-authored by former CEIBS Lecturer Lucia Pierini, Professor Gianfranco Siciliano, Martin Roll and case researcher Zhijing Cao.
"We're very grateful to receive this award and sincerely wish to thank the organisers and the sponsor of this competition. We also warmly thank the Cartoni family for sharing their experience with us. We hope that our case will be useful for both executives and practitioners," the team said in a statement shared with the EFMD.
Antigal teaches students how to navigate the complexity of running a second-generation family firm and deal with increasing tensions from venturing growth in different markets, including China.
"I'm delighted to be one of the winners of the 2021 EFMD case competition for the best Latin American business case. I'm also honoured to be able to share this achievement with my colleagues Lucia, Martin and Zhijing," Prof. Siciliano said.
The case encourages discussion about the dynamics of generational change, and how it may constitute an opportunity or a threat for the long-term family business strategy, and asks students to make critical decisions as the family and business grow, relationships change, and markets expand.
"A successful family business strategy is a careful and curated balance between the past, present and future. Our case tackles many of the typical strategic challenges found in global family firms. I'm very proud to have written the case with my co-authors, and hope it provides an inspiring and rich learning framework for students," Prof. Roll said.
The case-writing team joins another CEIBS duo of Prof. Oliver Rui and senior case researcher Qiong Zhu in taking home an award in this year's EFMD competition. The latter won the best case award in the Corporate Social Responsibility (CSR) category.
The EFMD prize is also the second major award in less than a month for the Antigal case. It was one of six CEIBS cases to be honoured as part of the 2021 Global Contest for the Best China-Focused Cases.
The EFMD competition promotes "innovative and impactful case writing and teaching" and aims to encourage management development through a number of categories representing critical managerial areas and to create a community of outstanding innovators. Some 400 cases are assessed by an international judging panel every year.
The Latin American Business Cases category welcomes "cases describing business development in Latin America" and which "cover challenges related to internalisation of regional companies and many more."
Find the full list of winners from this year's competition here.