Tuesday, March 07, 2023
13 CEIBS alumnae listed Forbes China 100 Top Businesswomen rankings for 2023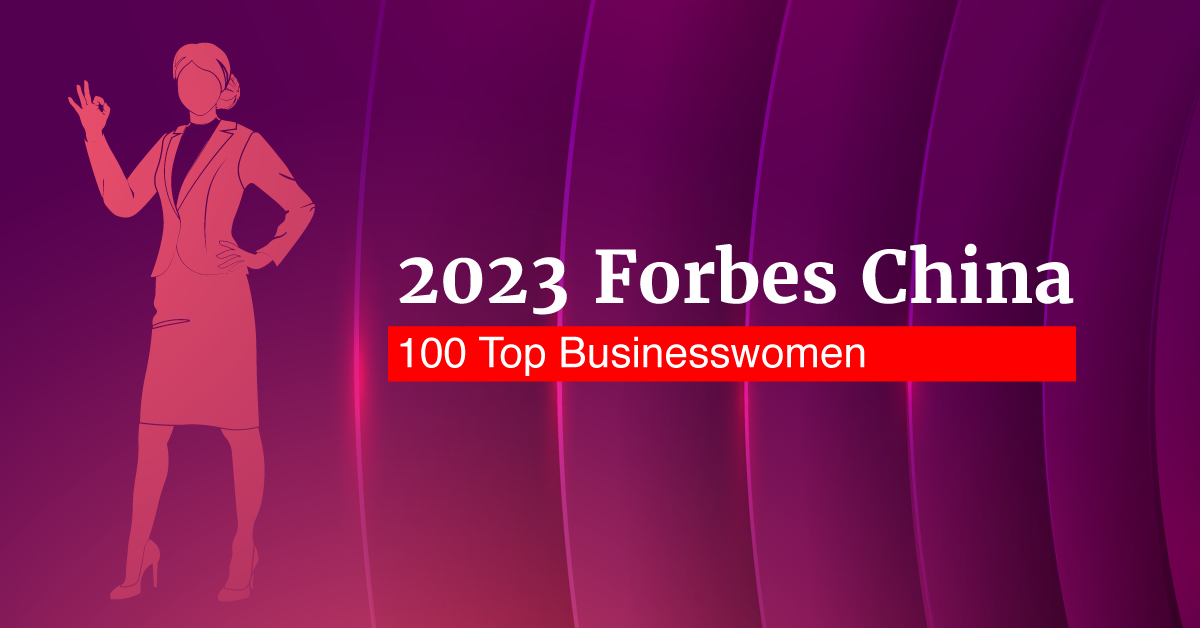 March 7, 2023. Shanghai – Thirteen CEIBS alumnae have been listed among the 2023 Forbes China 100 Top Businesswomen List, from industries such as electrical manufacturing, healthcare, biopharmaceuticals, retail, new energy, and high-tech.
Dong Mingzhu, chairwoman of China's largest air conditioner maker Gree Electric Appliances was ranked second – up 10 places from last year.
Forbes China's ranking takes into account business performance, market capitalization, market size, industry influence and innovation of the companies.
The 100 female executives on the list have an average age 51, with some 35 being new entries including four CEIBS alumnae making their debut. Over 60% have a Master's degree or above (including MBA and EMBA), and 25% overseas study experience. The total market value of the 100 companies managed by the women is over 5.5 trillion RMB this year, exceeding the total GDP of Sweden and Argentina. Geographically, Shanghai, Beijing, and Hangzhou have the most names on the list.
On behalf of the school's faculty, alumni, students and staff, CEIBS President Wang Hong expressed her congratulations to those on the list:
"Resilience, empathy and a work ethic are qualities found in great abundance among female leaders, and these characteristics are vital in helping firms deal with the turbulence of the global economy in recent years," President Wang said.
She noted the CEIBS listees have faced such challenges to forge ahead, to create an extraordinary impact on their industries and contribute to economic and social development. Such resilience and freedom can inspire more women to be courageous and ambitious, she added.
Female executives of multinational companies also figured prominently on this year's list. Thanks to the huge potential of the Chinese market, more and more female executives of Chinese ethnicity are occupying senior management roles. Of the 24 female multinational executives on this year's list, five are on their companies' global executive boards.
It is also noteworthy that among the women on the list, 15 of are second-generation entrepreneurs taking the helm of their family businesses. With an average age of 43, half were born in the 1980s, indicating that women are playing an increasing important role in family businesses on par with their male counterparts in the Asian business community.
Despite of the gloomy global economy of the past three years, the Forbes list indicates that there are many outstanding businesswomen leading their companies through adversity with resilience and charisma. CEIBS will continue to provide cutting-edge management education for women and empower them to improve their leadership skills to drive economic and social progress and development.