Thursday, April 25, 2019
CEIBS CAIC Creates Sustainability Task Force
April 24, 2019. Shanghai — The concept of responsible business and sustainable development is receiving growing recognition, but it's still a relatively new idea for many business executives. CEIBS has long had a commitment to educating responsible business leaders, and now the school's international alumni chapter is officially making sustainability a part of its mandate. The CEIBS Alumni International Chapter (CAIC) has set up a Sustainability Task Force, with Global EMBA alumnus Niko Moesgaard at the helm as its Sustainability Officer.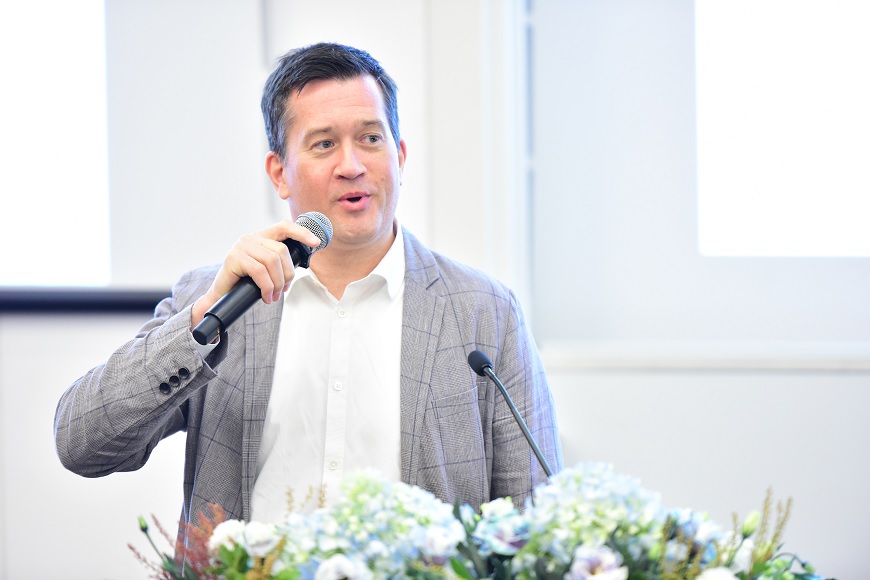 "The CAIC supports the school in making a commitment to incorporating social, environmental, economic and ethical factors into the strategic decision-making process," said the CAIC. "The new task force, under Niko's leadership, will put our commitment to sustainability into action."
The task force's role includes knowledge sharing, in addition to working closely with the CEIBS leadership, faculty, students, the wider alumni network, and external stakeholders such as private corporations, NGOs, incubators, investors, etc.
In 2019, its key areas of focus will include:
Hosting a CAIC Sustainability Forum with a theme centred on the UN Sustainability Development Goals (UN SDGs), UNLEASH, Impact Investment and more;
Creating awareness about UNLEASH, an innovation lab which gathers global talent annually to collaborate on solutions to meet the UN SDGs. For example CEIBS will provide support to UNLEASH 2019, which will be held in Shenzhen and focus on 8 of the 17 UN SDGs (see image below).


"We welcome Niko on board and look forward to making a positive impact together as a community," said the CAIC.
About the CEIBS Alumni International Chapter (CAIC)
The CAIC is the home base for English-speaking CEIBS Alumni around the world. The Chapter aims to support all alumni-related activities by coordinating networking events, academic sessions and other social activities while promoting shared interests and experiences of its members.