Thursday, August 04, 2022
CEIBS Students & Alumni Summer Reads 2022
We asked, you answered! Our recent faculty book recommendations were so popular that we thought we'd follow it up by finding out what others in the CEIBS community are reading this summer. From cultural exchanges between China and the West and business leadership to biographies and personal growth, there is something here for everyone to help keep you entertained and fill your reading appetite in the coming months. Check out the selections below and find out what you can expect!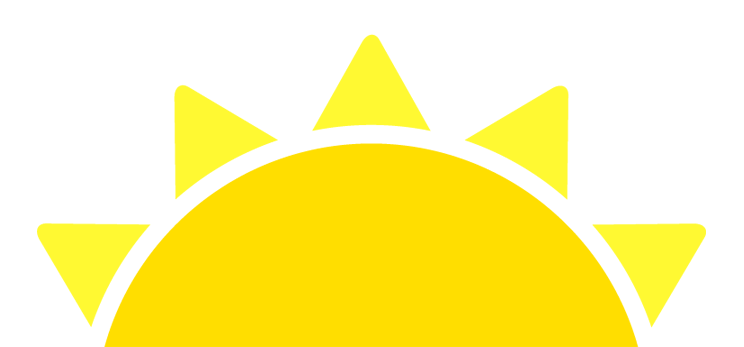 Matteo Ricci: A Jesuit in the Ming Court
By Michela Fontana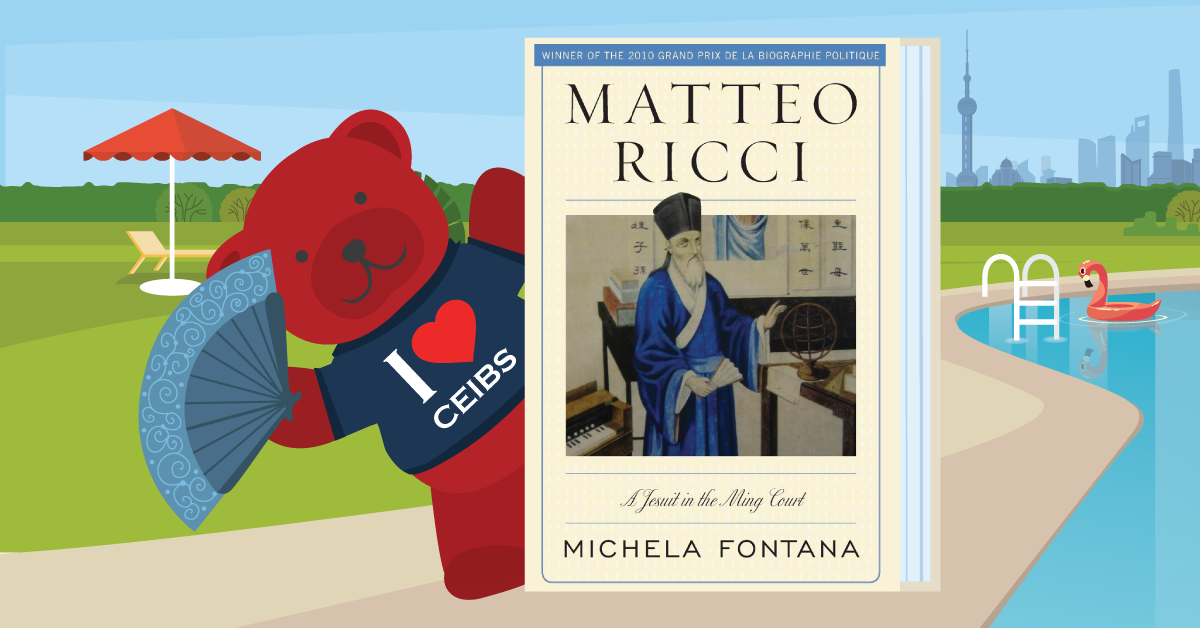 "Matteo Ricci: A Jesuit in the Ming Court provides us a perspective of China and the world throughout time. It also brings us back to a world that was more isolated, where life was totally different, and in some ways we could even miss. It is entertaining; but at the same time it teaches us a lot about how China was and is, and who we are, the foreigners that live in and love China."
– Luis S. Galán (Spain), MBA 2010, CEO, 2 Open China Ecommerce
The Heart of Business: Leadership Principles for the Next Era of Capitalism
By Hubert Joly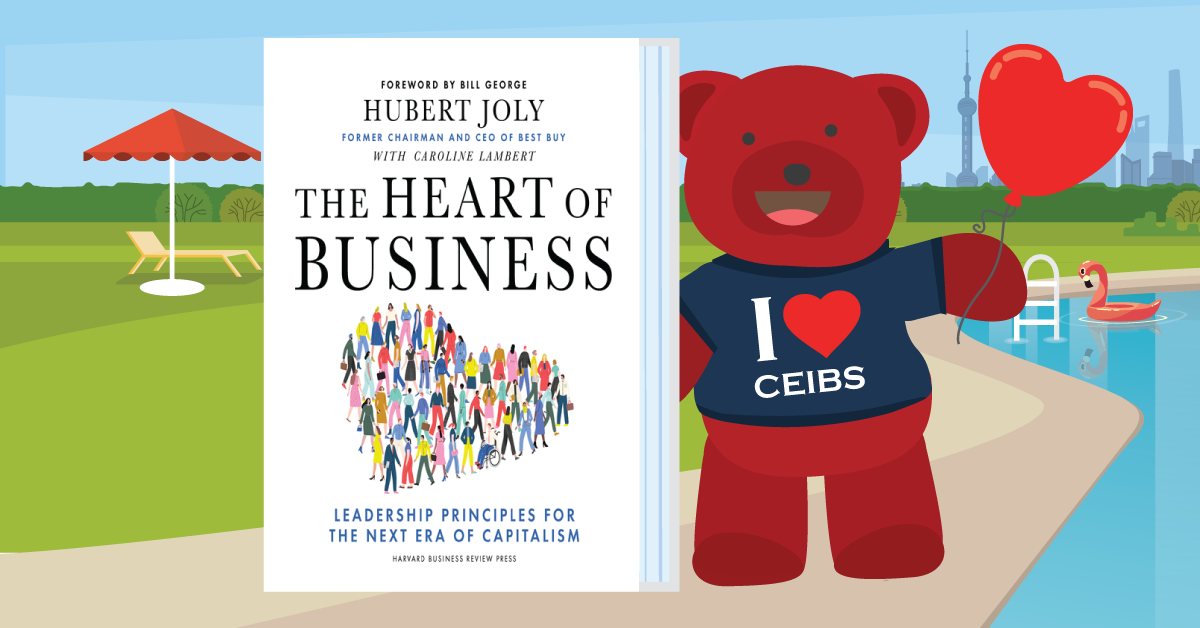 "The Heart of Business by Hubert Joly is an inspiring book about leadership in search of purpose and his personal journey to implement it. It offers a great approach to human nature and how great leaders can achieve success and fulfilment. This book leaves readers with a sense of joy and optimism."
– Fabien Audon (France), GEMBA 2021, Shanghai Sourcing Office Operations Manager, Saint-Gobain
CEO Excellence: The Six Mindsets that Distinguish the Best Leaders from the Rest
By Carolyn Dewar, Scott Keller and Vikram Malhotra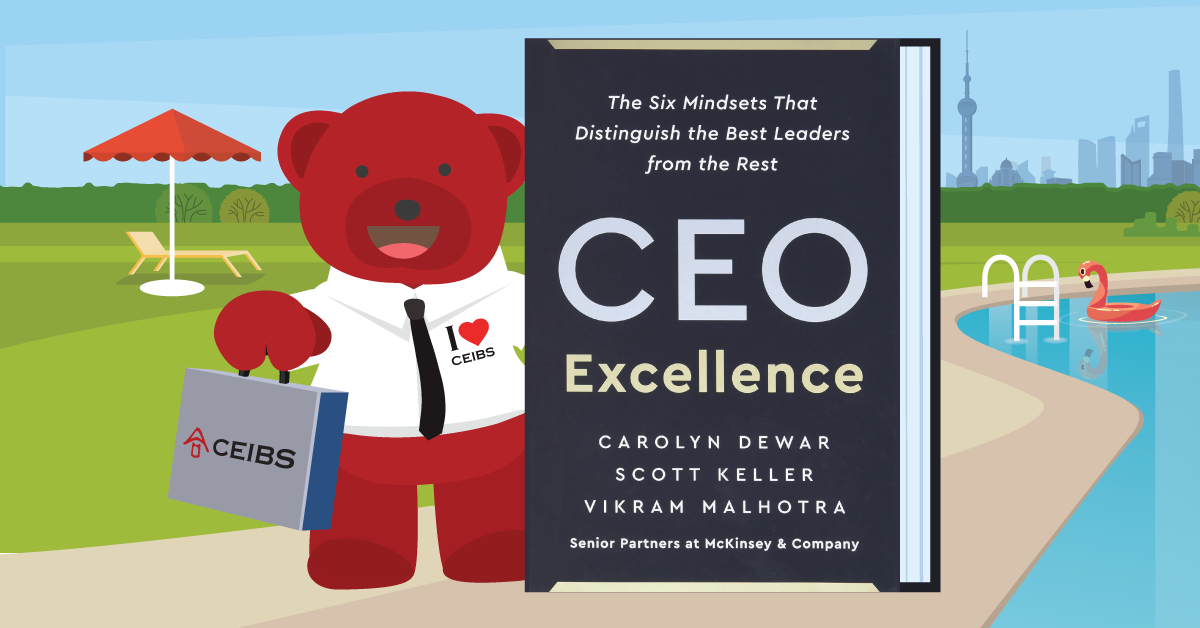 "A well-run organisation generates tremendous amount of value to both society and its employees. Key to a well-run organisation is the leader. CEO Excellence examines the best CEOs of the 21st century in terms of value creation. The book distils a CEO's role into 6 primary responsibilities and studies how the best CEOs performed and viewed these 6 primary responsibilities. A fascinating read that anyone can learn and adopt the mindsets and perspectives from, helping the reader become a better leader and create a positive impact for both society and their direct reports."
– Jason Kow (Singapore), MBA 2016, Deputy Director Business Development, A*STAR (Singapore)
Range: Why Generalists Triumph in a Specialized World
By David Epstein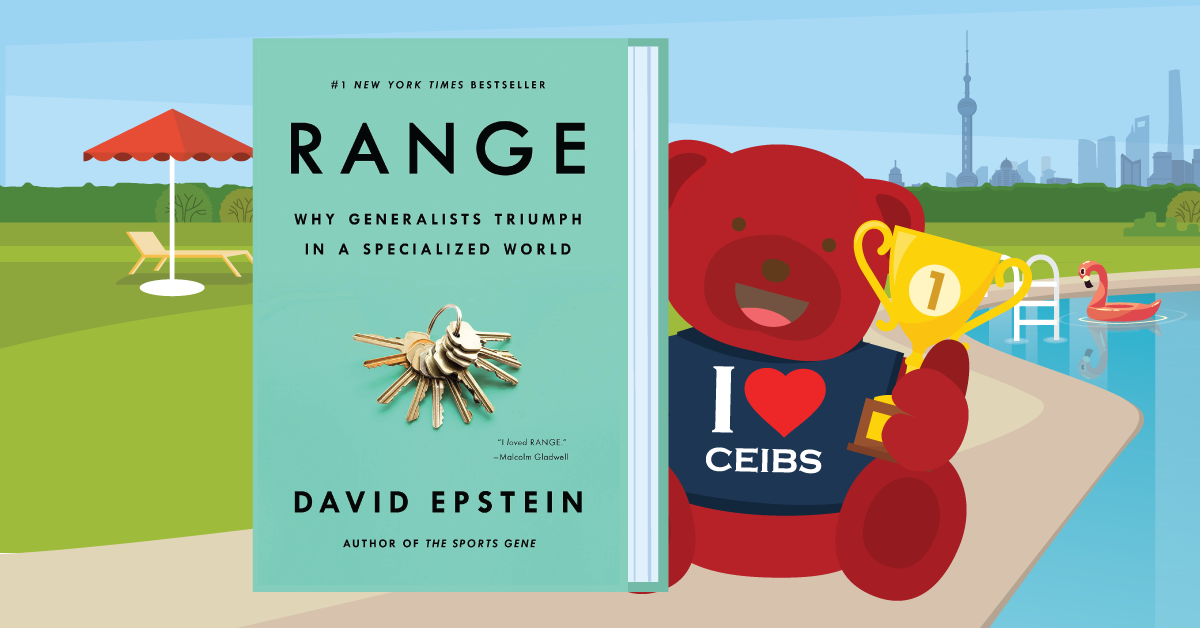 "Range is a book I've found can be extremely useful for parents to encourage our kids to try out different things and explore a fuller range of interests before narrowing down their specialisation. It's OK to find our path later in life, as long as we keep learning and growing. This book also teaches us to be patient with our own career path."
– Anita Jiang (Singapore), GEMBA 2020, Chief Risk Officer, Morgan Stanley Securities China
Poor Charlie's Almanack
By Charles T. Munger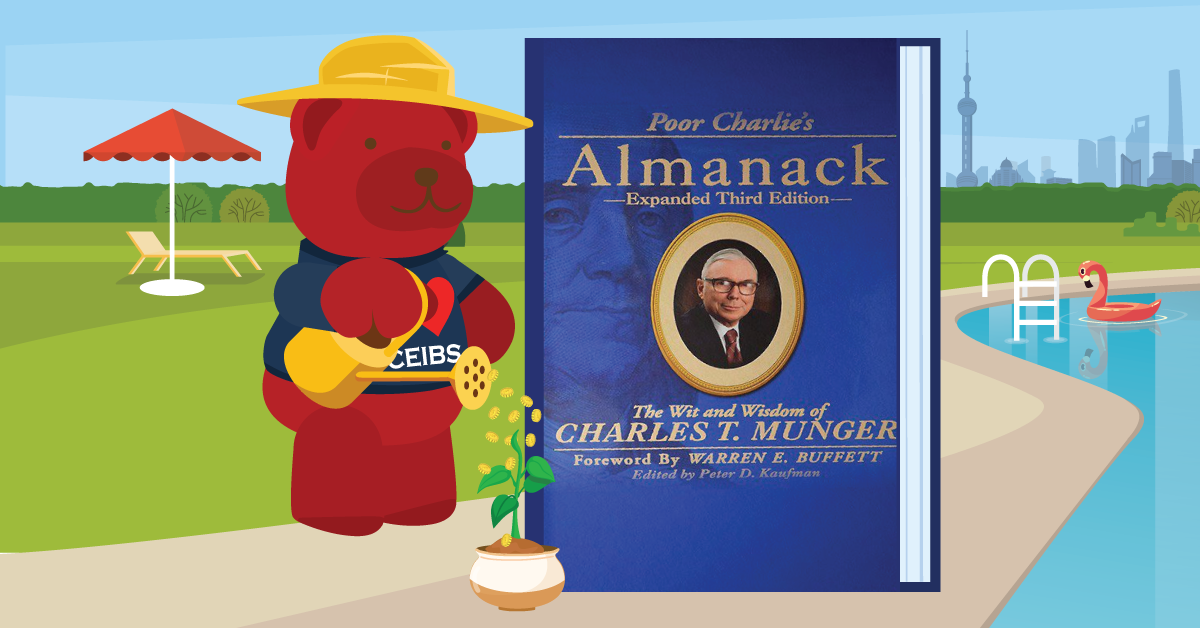 "'It only takes a few decisions to build a successful investment career.' Charlie Munger's story is a great illustration of how the concept of 'less is more' works in the investment field. In real practice, diversification is a safe bet, but it takes much more wisdom and courage to bet heavily on one or two life-changing investments."
– Frank Peng (China), MBA 2021, Business Assistant to Chief Investment Officer, Fosun International
Principles for Dealing with the Changing World Order: Why Nations Succeed and Fail
By Ray Dalio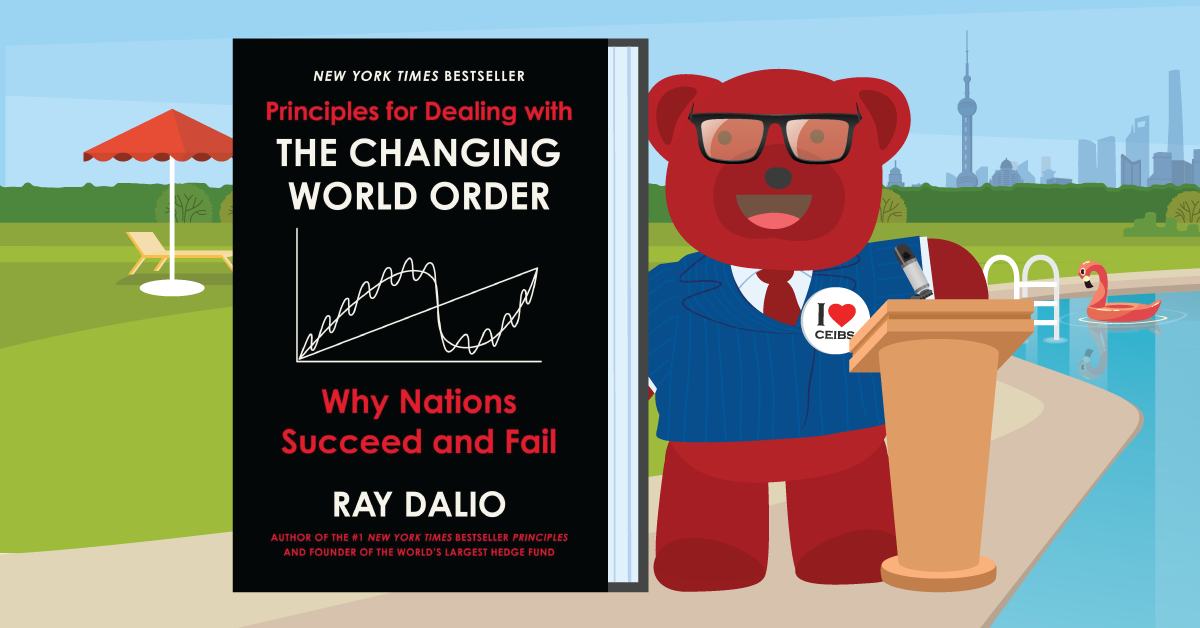 "We are living in a VUCA (volatility, uncertainty, complexity, and ambiguity) world. We may only experience a pandemic like this once in our lifetime, but such events are not new if we look back at the course of history. The more we dig into history, the more insights we can gain to distinguish phenomena that recur in the midst of chaos. Principles for Dealing with the Changing World Order helps us see our changing world. Ray Dalio has done so much in-depth research to understand the order and regularity of the world. If you like Ray's another bestselling book Principles, you won't want to miss this one."
– Roger Lao (China), GEMBA 2020, Vice President, ADP Logistics Group 
– Jessica Xu (China), GEMBA 2020, Asia Head of Strategy and Sustainability, Novelis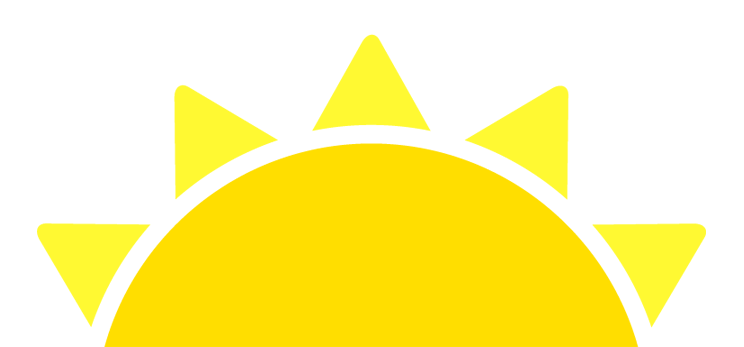 Intros and Extros
By Sylvia C. Löhken
"I've read Intros and Extros by Sylvia Lohken a couple of times. As Aristotle put it, 'Knowing yourself is the beginning of all wisdom.' This book nicely introduces the concepts of intros, extros, and centros, along with their strengths, interests, and obstacles in dealing with one another. It has provided me with a different angle to understand myself and other people, breaking the myths of introverts and has allowed me to recognise the value in how introverts and extroverts can complement each other on teams."
– Sissi Chen (China), MBA 2020, Senior Brand Manager, Eli Lilly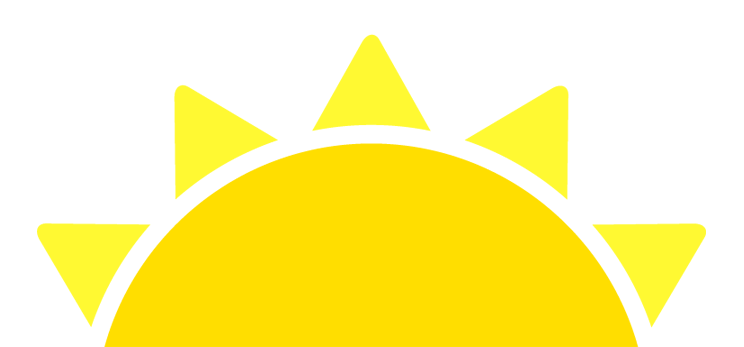 The Story of Minos Zombanakis: Banking without Borders
By David Lascelles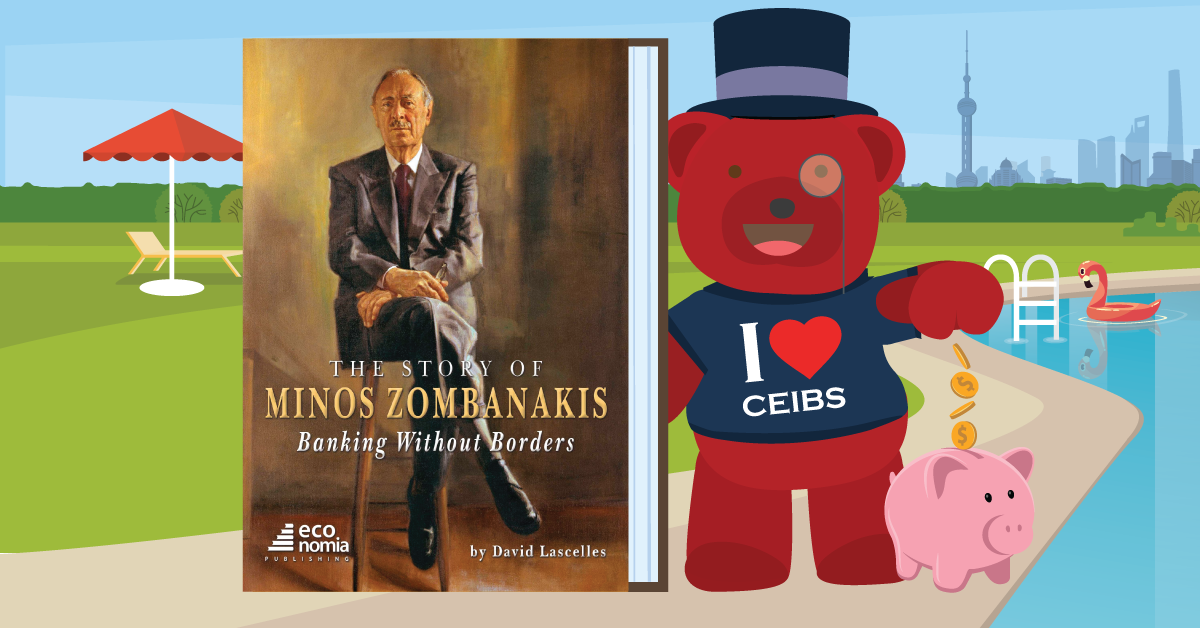 "The Story of Minos Zombanakis: Banking without Borders by David Lascelles is a biography of an extraordinary man who, according to former World Bank President James Wolfensohn, 'shaped the international markets.' Born in a small village in Crete in Greece, Minos was a notable financial pioneer who, amongst other disruptive innovations, devised the Libor benchmark rate. Throughout the book, readers can delve into a fascinating period of financial market transformation while also gaining inspiration from an intellectual, curious personality who revolutionised the banking sector through his determination, persistence, and excellence."
– Eleni Petri (Greece), MBA 2023, Student Ambassador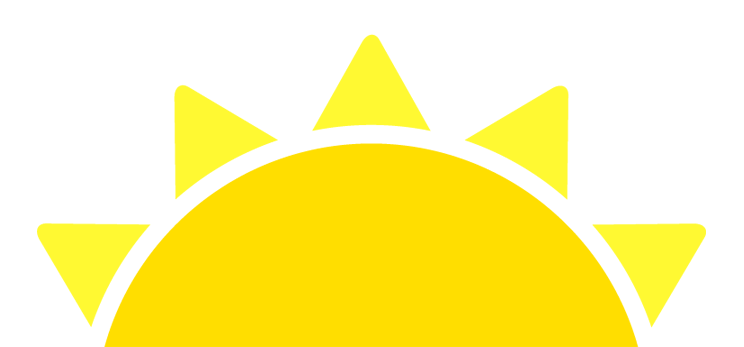 Bonus Book!
The Culture Map: Breaking Through the Invisible Boundaries of Global Business
By Erin Meyer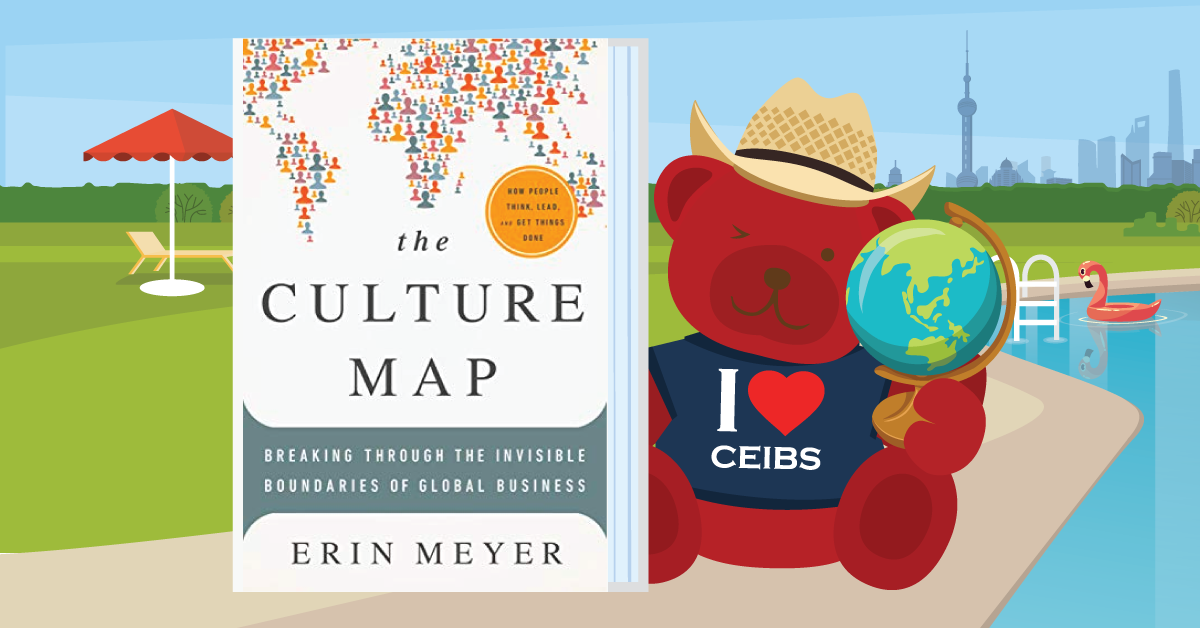 "In today's globalised world, having a culturally diverse team can be a blessing, but it can also represent a daunting task. The Culture Map provides a systematic framework for examining and measuring cultural differences across communication, feedback, persuasion, leadership, decision-making, trust, disagreement, and time perception. Decoding these differences is an essential business skill for improving work efficiency and effectiveness."
– CEIBS Global EMBA Reading Club
About the GEMBA Reading Club
The GEMBA Reading Club was founded by members of the CEIBS GEMBA 2020 cohort in April 2022. With more than 175 active members, the club, which opens to everyone in the CEIBS Global EMBA community, is a place for book lovers to share, connect and grow together.