Monday, August 01, 2022
INNOVATEChina 2022 Now Open for Team Registration
August 1, 2022. Shanghai – Team registration for INNOVATEChina2022, CEIBS' flagship business innovation competition, is now available and will last until October 27.
Open to all students enrolled in a full-time postgraduate programme (and beyond) worldwide as of December 2022, the competition will see six finalist teams compete for three top prizes of $10,000 USD, $5,000 USD and $3,000 USD, respectively on December 16-17.
Under the theme of Globalising Chinese Healthcare Innovation, this year's event aims to explore China's healthcare innovations and how they can benefit the world.
Participants will be exposed to a range of activities, including trainings and coaching, mentoring, roadshows, and symposiums offered by industrial leaders and global organizations such as Boehringer Ingelheim, Qiming Ventures China, JLABS @ Shanghai, Merck China Innovation Hub, the Galien Foundation, and McKinsey China.
A panel of executives and industrial experts, including CEIBS Associate Professor of Entrepreneurship Terry Wang, CEIBS Adjunct Professor of Management Eric Bouteiller, President and CEO of Boehringer Ingelheim Greater China Felix Gutsche, Managing Partner of Qiming Venture Partners William Hu, Senior Partner (China Healthcare Practice) of McKinsey Jin Wang , and Managing Partner (Global Health) of Finn Partners Gil Bashe will serve as judges during this year's competition.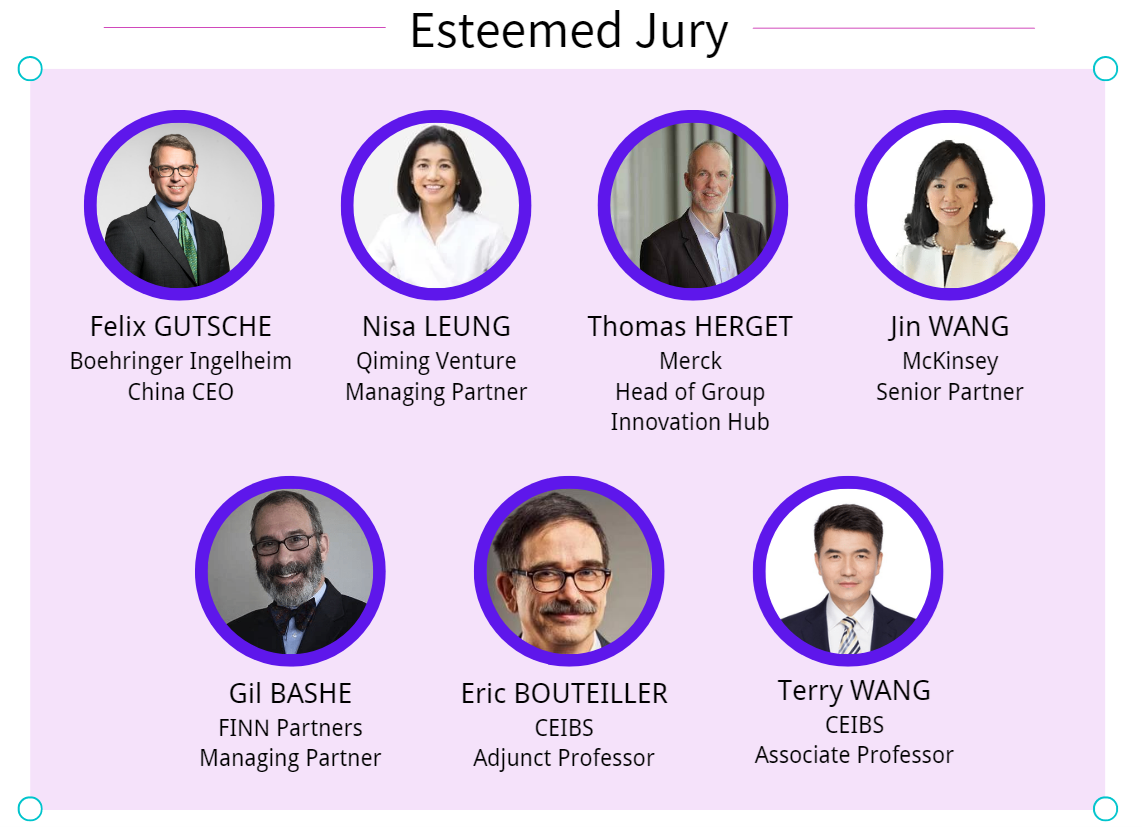 Registration requirements
Teams of 2-6 people, with only one representative to register and pay the registration fee.
All team members are required to be enrolled in a full-time postgraduate programme (not limited to MBAs) as of December 2022.
Each team will have to register via our registration link and pay a $200 USD registration fee by October 27, 2022 (GMT+8) at 23:59.
Early submissions before September 27 (GMT+8) at 23:59 can enjoy a preferential price of $150 USD.
Once registered, teams will have to submit a business plan that meets our requirements by November 27, 2022 (GMT+8) at 23:59.
The submitted business plan can either be in English or Chinese. Both languages will be accepted.
Participants can sign up via our registration link here. Individuals who are interested in the event can also register in their own name to participate before teaming up with others.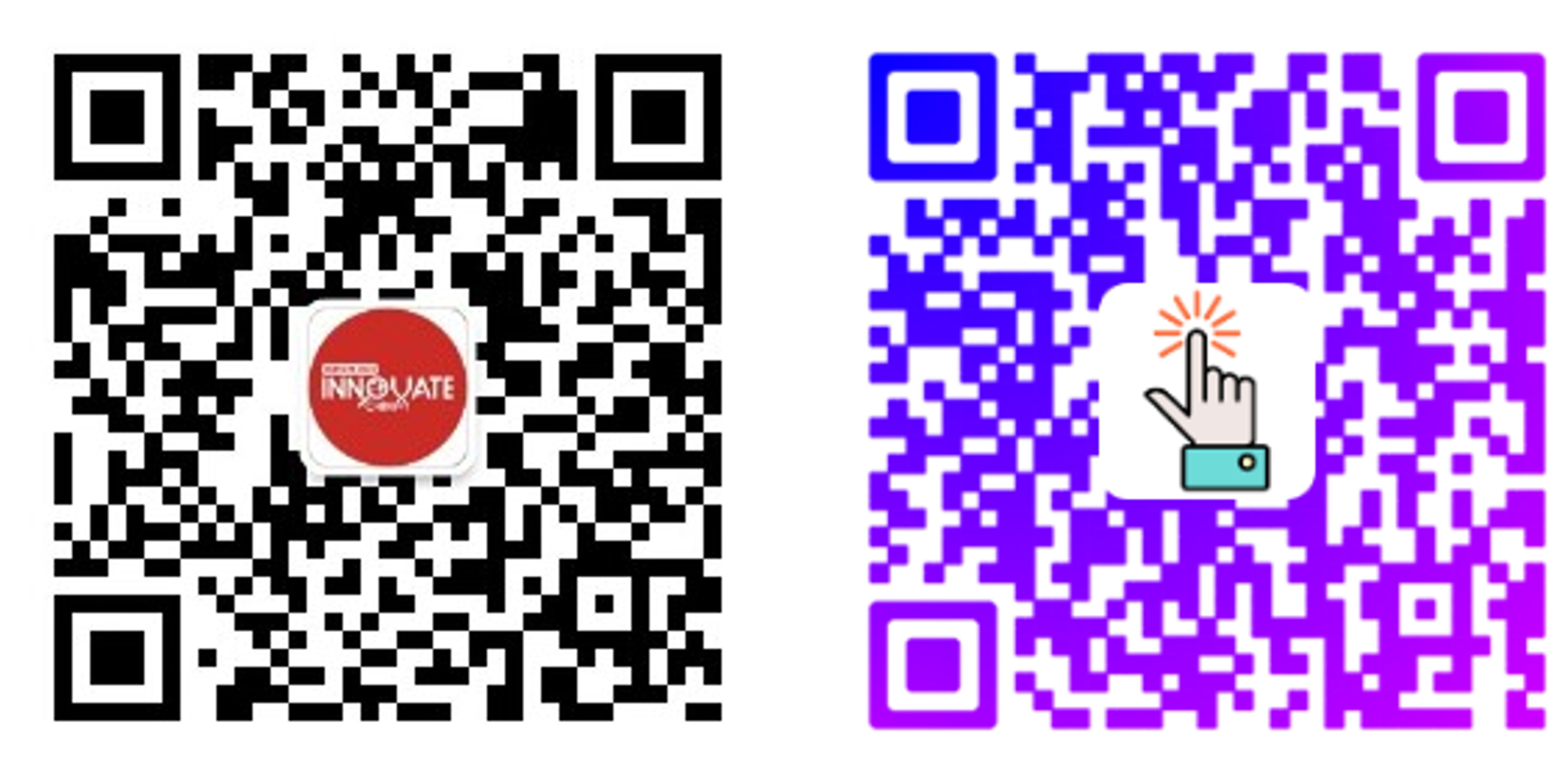 About the competition
Established in 2008, INNOVATEChina is CEIBS' flagship student-organised entrepreneurship/innovation competition and one of the largest business innovation competitions in the world. It brings together around 60 teams from some the world's top business schools to present new business innovations every year. INNOVATEChina aims to establish a platform to support outstanding future entrepreneurs with invaluable insights and know-how from top faculty members and industry leaders. For more information, please click here or visit our page on LinkedIn.
INNOVATEChina 2022 is organised by students from the CEIBS MBA Class of 2023, with Karen Xi serving as President, Edward Tang as Vice-president, and Adam Jin, David Cheng, Fred Hu and Rita Qiu as core members. CEIBS Associate Professor of Entrepreneurship Terry Wang and Adjunct Professor of Management Eric Bouteiller are faculty advisors, while the Head of the CEIBS eLab Daniel Wang is the Representative of CEIBS MBA Office overseeing the event. To reach the organising team, please email innovatechina@ceibs.edu.
About China Europe International Business School (CEIBS)
China Europe International Business School (CEIBS) was co-founded by the Chinese government and European Union (EU) in 1994. CEIBS is committed to educating responsible leaders versed in 'China Depth, Global Breadth' in line with its motto of 'Conscientiousness, Innovation and Excellence'. The 16-month CEIBS MBA programme was ranked #7 in the world and #1 in Asia by the Financial Times in 2021. CEIBS has campuses in Shanghai, Beijing and Shenzhen in China; Accra in Ghana; and Zurich in Switzerland. For more information, please visit https://www.ceibs.edu/.