Wednesday, March 24, 2021
CEIBS MBAs Learn about Internet Business and Innovation Strategy in Hangzhou
March 4, 2021. Hangzhou – On March 2, forty students from MBA Class of 2022, along with professors and faculty members arrived in Hangzhou to start their 3-day Hangzhou Internet Business and Innovation Strategy Module. During the buffet dinner on the first night, the students got the opportunity to interact with CEIBS alumni working in Hangzhou. With many alumni working at Alibaba and other E-commerce companies, students got to further their understanding about cross-border E-commerce business.
On the first day of the module, the cohort visited Alibaba, the top e-commerce company in China. Walking through the exhibition hall, students learned about the history of Alibaba and its future vision and gained a comprehensive view of Alibaba's ecosystem and overall strategic planning. Finally, Mr. Shao Xiao Feng, the Secretary-General of Alibaba, gave a speech in which he highlighted the culture and sense of responsibility embedded in Alibaba's gene.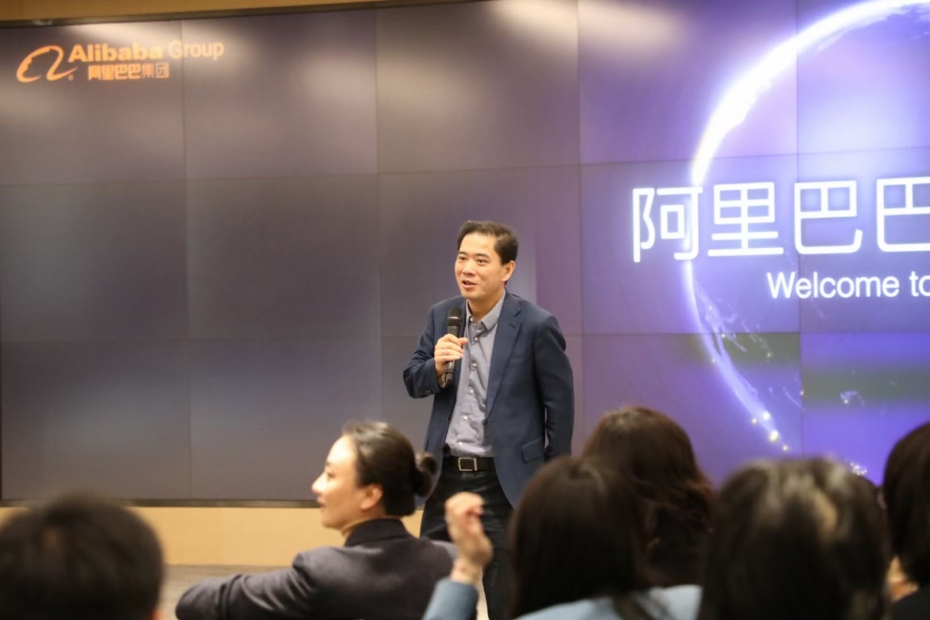 In the afternoon, CEIBS alumni from Alibaba, Oriza Seed, Mogu and SEMIR spoke about the current e-commerce industry landscape, their business strategies, and the logic behind investments in the e-commerce industry from investors' perspective. SEMIR's successful transformation from a traditional offline brand to the leading player on e-commerce platforms such as Taobao provided some interesting takeaways. Through the sharing of management from Mogu, students learned lessons from the intense competition amongst players in vertical e-commerce industry.
On the second day, the group visited Onechance, a leading third-party e-commerce service and marketing provider. Their Operation Director and Design Manager shared about the rise and success of various brands through e-commerce and digital marketing. Students also gained an in-depth understanding of operation strategies and marketing concepts from Onechance campaign cases, further learning about the rapid revolution of digitalisation as well as the newest trends in consumers' tastes and preferences in cosmetics products. In the afternoon, the group visited Joyoung, a 30-year old Chinese brand. After exploring the wide range of electronic houseware products Joyoung has developed in the span of more than two decades, CEIBS Assistant Professor of Strategy Bai Guo and executive alumni combined Joyoung with relevant business frameworks giving concrete examples of product innovations.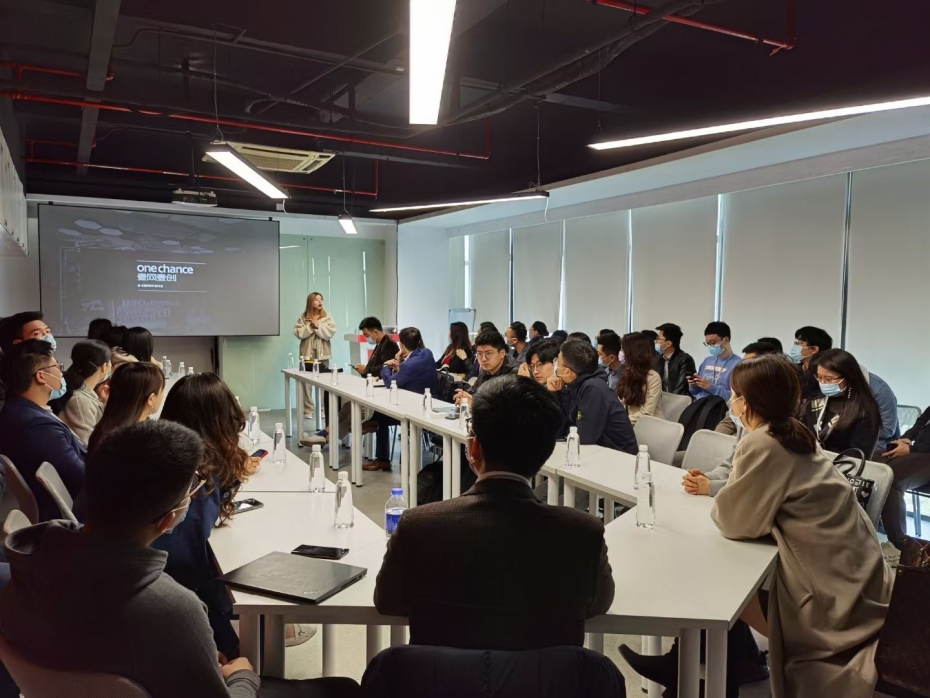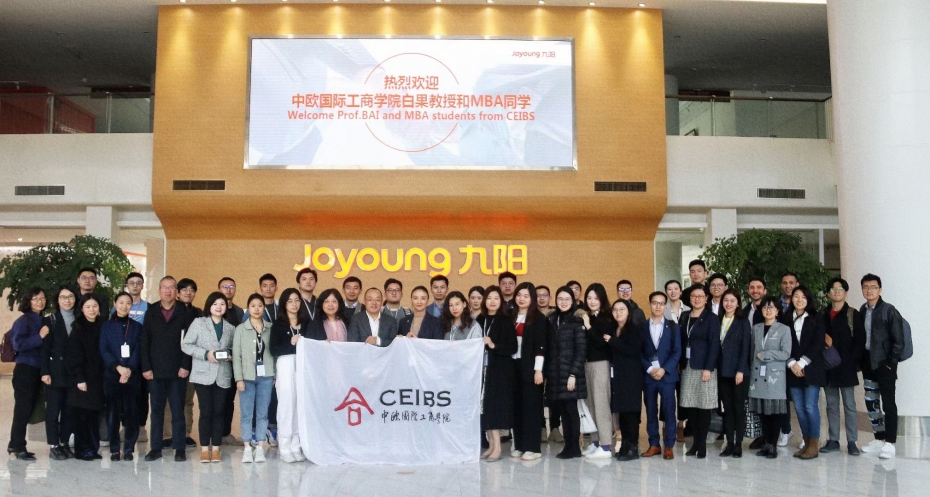 The final company visit of the module was to Uniview, a leading surveillance product manufacturer in China. As a top company in global smart security systems, Uniview presented their innovations through product development and advanced R&D capabilities. Students were able to gain insights on their proposition of creating high quality products at affordable prices, having experienced the power of image recognition and AI in protecting the safety and health of communities during the COVID-19 pandemic. In the afternoon, executives from Uniview shared business strategies that Uniview has implemented, and the achievements Uniview has realised when the company expanded overseas offering "Made in China" products.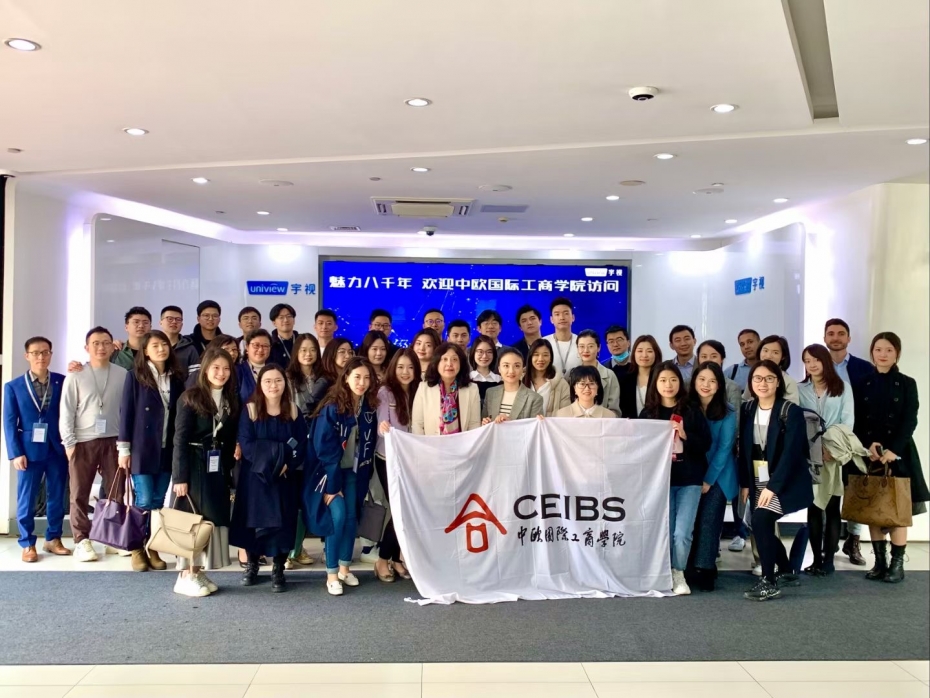 ​
The module gave current MBA students a great opportunity to learn about avant-garde e-commerce ideas, corporate responsibilities and continuous product innovation from corporations in different industries and at different development stages.