Sunday, March 28, 2021
Diving into the CEIBS Pre-MBA Boot Camp 2021
March 28, 2021. Shanghai – Forty-eight young professionals with diverse backgrounds formed the Pre-MBA Boot Camp cohort at CEIBS this year. For most, it was their first taste of CEIBS, but a few were offspring of CEIBS alumni and were already familiar with the school through stories.
The attendees got the opportunity to witness CEIBS life and culture to the fullest, experiencing lectures, a company visit, career workshop, and networking sessions.
Day 1
Arrival and Welcome Cocktail
On March 23, participants from around China travelled to Shanghai to begin their much anticipated boot camp programme. After checking in to their accommodations, participants met for a welcome cocktail where CEIBS Associate Dean and MBA Director Shameen Prashantham officially welcomed them to CEIBS.
Day 2
MBA & CDC Info Session, the Chinese Economy and a BBQ Dinner
The first day kicked off with an info session hosted by MBA Marketing & Admissions and the Career Development Centre. Participants learnt about the various features of the CEIBS MBA curriculum and gained further understanding of the resources school provides to help students realise their career goals.
After the lunch at the school's canteen, students attended their first lecture by CEIBS Assistant Professor of Economics Howei Wu, deep diving into China's economic data and economic policy.
The day ended with a BBQ dinner with some of the current MBA2022 students.
Day 3
Power and Leadership, Lunch with the CDC Team and a Visit to Huawei
First on agenda for Day 2 was a lecture by CEIBS Assistant Professor of Management Emily David on Power and Leadership where students learnt about the subtleties of power and explored the relationship between sources of power and balancing authority with approachability.
At lunch, boot-campers got the chance to interact with MBA Career Development Centre consultants and gain valuable insights into various industry trends and what it takes to put together a sound career plan. The consultants also revealed how CEIBS MBA students leverage the CDC's resources to land their dream jobs.
The afternoon featured a trip to Huawei's Shanghai Research Centre. One of the leading ICT companies in the world, Huawei was also the topic of the next day's case discussion in class. The visit involved an exhibition of Huawei's cutting-edge products and an introduction to their revolutionary impact on the world's 5G network.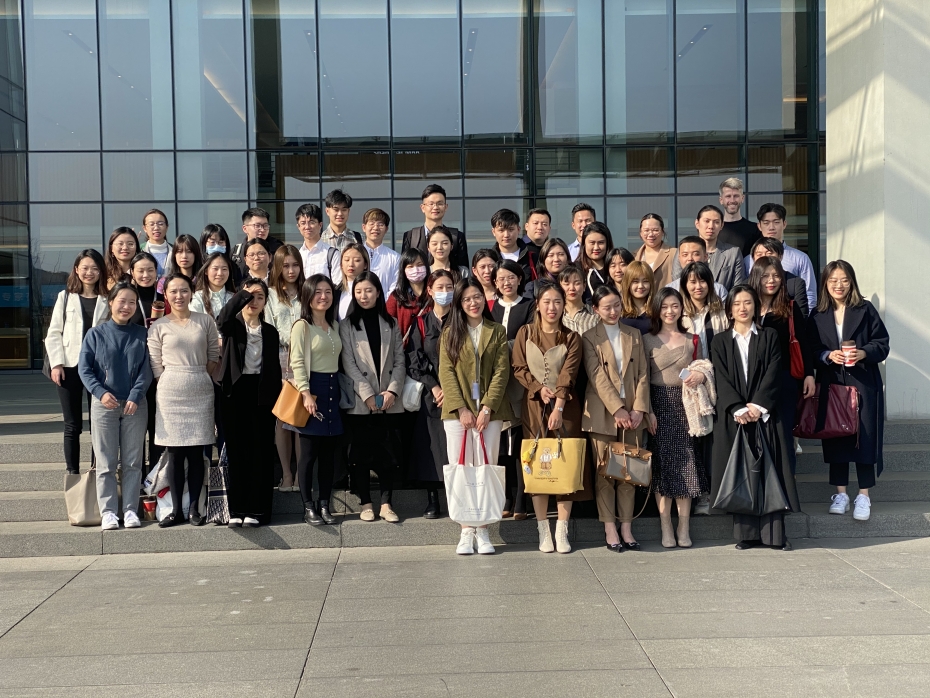 Day 4
Entrepreneurship, Strategy and a Gala Event
CEIBS Associate Dean and MBA Director Shameen Prashantham started the third day with a lecture on Entrepreneurial Management. The lecture also involved a case-discussion about Testin, an automated cloud-based testing platform for mobile applications, wherein participants dissected the case to further comprehend how start-ups partner with multinational corporations.
Over a buffet lunch on Shanghai campus at Maple Hall, the MBA admissions team interacted with the boot-campers, counselling them on MBA applications.
In the afternoon, CEIBS Assistant Professor of Strategy Changhyun Kim conducted a lecture on Strategy, exploring catch-up and leapfrogging strategies for latecomers through a lively case-discussion about Sony vs. Samsung vs. Huawei.
The intensive day ended with a gala dinner at one of the highest venues in Shanghai, the 92nd floor of Park Hyatt hotel. There, boot-campers had the opportunity to interact with 15 MBA alumni from various industries.
Day 5
Market Disruptions and a Career Workshop
The final day of the programme started with a lecture by CEIBS Assistant Professor of Marketing Hyun Young Park on Disruptive Market Positioning Using Insights from Behavioural Science. Through a case-discussion about Sony AIBO and various other examples discussed in class, participants learnt about various disruption strategies companies employ and moved closer to answering the bigger question, "Can a good marketer save a bad product?"
The final session of the boot camp was a master class by MBA 2009 alumnus Jeffery Pi on careers and an in-class room exercise on negotiation. Jeffery also opened up about his personal journey from Canada to China, and climbing the corporate ladder here before setting up his own filmmaking studio. As a cherry on top, Jeffery showed the unreleased trailer of his upcoming TV series project.
After a high-octane week, the 48 graduates of CEIBS Pre-MBA Boot Camp 2021 left with newly acquired cutting-edge business knowledge, a diverse network of peers, and a bag full of wonderful memories.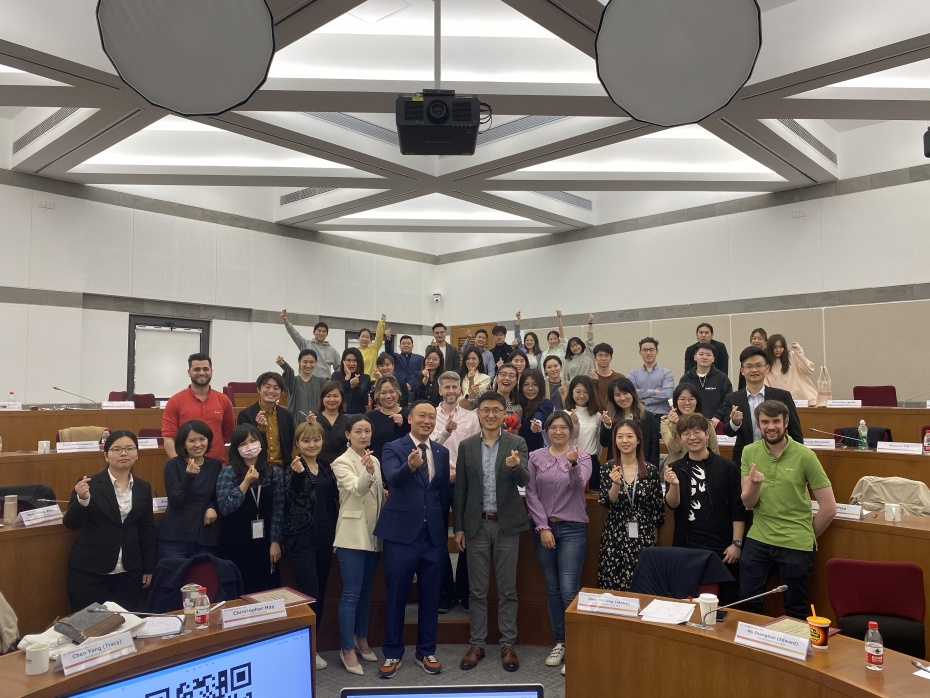 "It has been an incredible time studying in CEIBS with so many exceptional people. I am inspired deeply by the CEIBS culture, diversity in class, every day's lively discussions, and all the great fun times! I love CEIBS!"
Monica Yin
Senior Investment Support Officer
British Consulate-General Guangzhou
CEIBS Pre-MBA Boot Camp 2021
"CEIBS Pre-MBA Bootcamp offered me a unique experience to interact with top B-school professors from all around the world and some of the best motivated and dynamic business professionals gathered here in Shanghai from different parts of China. I felt each part of the program finessed the tenacity of 'China Depth' and 'Global Breadth.' I was especially inspired by a quote I memorized from one lecture " Most people fail in life not because they aim high and miss, but because they aim to low and hit," in which case CEIBS community created such an exciting program to encourage me to dream bigger with support from the all-star MBA staff and professors. I am grateful for my journey with CEIBS Pre-MBA Bootcamp 2021!"
Bruce Zou
Managing Partner
Shanghai Glocal Consulting Co.
CEIBS Pre-MBA Boot Camp 2021
If you are interested in registering for the CEIBS Pre-MBA Bootcamp 2022, please contact Shivanshu Khillan at kshivanshu@ceibs.edu for more information.