Monday, August 21, 2023
CEIBS alums helm 14 companies on Fortune Global 500 list 2023
August 21, 2022. Shanghai – Fourteen companies helmed by CEIBS alumni have made the recently released 2023 Fortune Global 500 list, with one moving up the ranking compared with last year.
China once again topped the annual list with 142 Chinese companies, followed by the US with 136 companies. 
In total, the combined revenue of this year's world's top 500 companies hit $41 trillion, up 8.4% from the previous year. However, due to the global economic downturn, the combined net profit of all listed companies this year fell by 6.5% year-on-year to about $2.9 trillion.
Nevertheless, there are still many companies that have achieved significant profit growth. Saudi Aramco emerged as the most profitable company on the list with $159 billion, followed by Apple ($99.8 billion), Microsoft ($72.7 billion), and Alphabet ($60 billion). Two Chinese banks, Industrial and Commercial Bank of China (ICBC) and China Construction Bank (CCB), rounded out the top 10 most profitable companies on the list.
Fourteen CEIBS alumni currently serve as Chairman of the Board, (Vice) Chairman, or (Vice) Presidents of listed companies.
How can Chinese companies take the leap towards the world's best?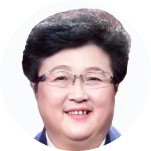 Wang Hong
CEIBS President and Professor of Marketing
Despite the complex international landscape, gloomy world economy, and trade and geopolitical conflicts of the past year, 14 enterprises helmed by CEIBS alumni made the Fortune Global 500 list, a reflection of the "Conscientiousness, Innovation and Excellence" spirit of CEIBS graduates. On behalf of all CEIBS faculty and staff, I would like to extend my congratulations to all the listees.
In terms of industry distribution, traditional industry giants such as energy and minerals (18), metal products (17) and engineering and construction (13) still enjoyed a competitive edge, emerging industries such as new-energy vehicles and internet services grew.
Nine Chinese auto manufacturers have made it to the list. New-energy vehicle manufacturer BYD jumped to 212th this year with its advantages in new-energy technology, the strongest improvement among Chinese companies. Chinese battery company Contemporary Amperex Technology debuted on the list this year and ranked 292nd with $48.8 billion sales revenue.
Four Chinese Internet services and retail companies are also listed. E-commerce platform Meituan debuted on the list this year with $32.7 billion business revenue, along with JD.com, Alibaba, and Tencent.
On the other hand, the ranking of many Chinese companies declined this year,  and profits were under the global average of $5.8 billion and the US average of $8 billion.
At the same time, there was a lack of new entrants. In the computer and office equipment industry, four Hong Kong and Taiwan companies have been competing globally for an average of 13 years. In the internet and communication equipment industry, only Huawei has made the list for 14 years. In the semiconductor & electronic components industry, only Taiwan's TSMC has made the list.
For governments, six things need to be addressed. First, build global enterprises with an international presence. Second, create competitive high-value and high-profile brands, and build a modern industrial system that is independent, controllable, safe, and reliable. Third, align with national strategies and speed up investment in advantageous industries to transform them into industry leaders. Fourth, push forward the transformation and upgrading of traditional industries and address overcapacity. Fifth, accelerate the cultivation of unicorn enterprises in emerging areas such as the digital economy, green and low-carbon, meta-universe and intelligent terminals. Sixth, increase support for the private and real economy, cultivate entrepreneurship, and improve the international competitiveness of private enterprises.
At the corporate level, it is necessary for companies to fully grasp opportunities, advance technological innovation in key areas, and move towards the middle and high-end of the global industrial and value chain. It is also essential to strengthen cooperation with Europe and the US in high-tech products and manufacturing areas by complementing each other's advantages.
On one hand, China leads the world in 5G, high-speed rail, new-energy vehicles, wind power and photovoltaic industries, and enjoys technological advantages in frontier fields such as deep space, deep sea and deep earth. Therefore, Chinese enterprises should make efforts to form Chinese standards and solutions in these industries.
On the other hand, China enjoys advantages in specific parts of the industrial chain and supply chain in brain-like computing, artificial intelligence, quantum computing, and enterprises need to prepare themselves in commercialisation of technology research and development, market cultivation, and supply chains.
As technology develops, Chinese enterprises should strive to innovate business modes and lead the industry in new areas of the digital economy, green and low-carbon, meta-universe, and intelligent terminals, and strive to become global unicorns and leading enterprises with a global influence.