Wednesday, August 17, 2022
Thirteen CEIBS alumni-led companies make 2022 Fortune Global 500 list
August 17, 2022. Shanghai – Thirteen CEIBS alum-led companies have made the recently-released 2022 Fortune Global 500 list, with eight moving up the ranking compared with last year.
In terms of country of origin, China as a whole once topped the list with 145 companies, followed by the United States with 124.
With the world economy working to recover from the COVID-19 pandemic, the combined revenue of the world's top 500 companies hit $37.8 trillion, up a whopping 19.2% from the previous year (the largest ever growth rate in the list's history).
Listed Chinese business contributed 31% of the total revenue of Fortune 500 companies, surpassing US firms for the first time, with an average profit of around $4.1 billion (USD).
Walmart, the largest retailer in the US, topped the list for the ninth consecutive year. Chinese energy giants State Grid, China National Petroleum, and Sinopec rounded out the top five. In addition, 44 companies made their debut or re-joined the list this year, 14 of which were from China.
Fourteen CEIBS alumni currently serve as Chairman of the Board, Vice Chairman, or Presidents of listed companies.
Chinese private companies delivered a strong performance, SOEs need to sharpen their competitive edge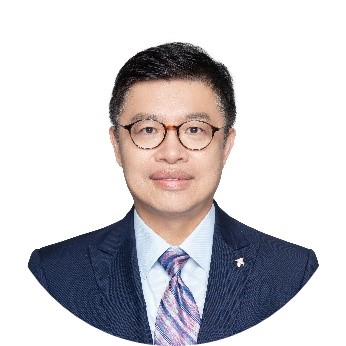 Oliver Rui
CEIBS Professor of Finance and Accounting
This year's Fortune 500 list featured five property developers – all from China, but three fewer than in 2021. Despite a rise in their average revenue, these developers saw their average profit drop to $2.87 billion, a sign of the gloomy climate in China's real estate market.
Six internet companies made it onto the list — US firms Amazon, Alphabet, and Meta, and Chinese platforms JD.com, Alibaba Group, and Tencent Holdings. These three Chinese giants reached their highest rankings ever.
Pharmaceutical companies have emerged as strong performers because of the pandemic. Of the four Chinese pharma companies on the list, China Resources was the highest-ranking firm (70), while Sinopharm cracked the top 100 (80) for the first time since after having been featured on the list for ten straight years. It is clear that COVID-19 vaccine business strongly boosted Sinopharm's performance.
A report from China National Biotec Group (CNBG), Sinopharm's subsidiary, revealed that CNBG vaccines have been approved for registration or emergency use by 117 countries, regions, and international organisations worldwide. More than 2.7 billion doses of CNBG vaccines have been supplied for domestic and overseas use, generating $12.16 billion in profits. The other two pharma companies that made this year's list were Shanghai Pharmaceuticals (430) and Guangzhou Pharmaceutical (467).
The banking sector contributed 31 entrants to the list, 10 of which were from China, equalling the mark set in 2021. Among them, only China Construction Bank and the Agricultural Bank of China rose by one spot from 2021, while the rest fell.
It is also noteworthy that the private Chinese companies delivered an impressive performance. Compared to the 86 Chinese State-owned enterprises (SOEs) on the list, which saw average returns on sales of 4.3%, returns on total assets of 0.95% and returns on net assets of 7.8%, their 50 private counterparts averaged returns of 7.2%, 1.7% and 12.7%, respectively. These private companies clearly outperformed the SOEs and boasted higher profitability. Therefore, Chinese SOEs need to improve their competitiveness in the future.
Resilience against changes: Tech giants well-prepared for further growth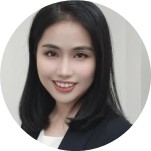 Yang Wei
Associate Professor of Management
The 2022 Fortune Global 500 list has seen a steady increase in both the number and revenue share of Chinese companies on the list. Given the ongoing pandemic and growing uncertainties surrounding the global economic and political landscape, this achievement reflects the enhanced strength of Chinese companies as well as the huge potential and resilience of China's economy.
Solid growth of both emerging and traditional companies favourable policies helped businesses build competitive advantages
Internet giants such as JD, Alibaba, Tencent, and Xiaomi moved up in the ranking and all recorded over 20% revenue growth year on year. Xiaomi's revenue, in particular, surged by a remarkable 42.8%. This shows the growing strength and expanding market of China's high-tech sector. Leading companies' devotion to building tech capabilities and making strategic plans over the years have begun to pay off. It enables them to develop more efficient business models and secure stable sources of profits despite today's economic uncertainties, so as to become more competitive in the global market.
What is more encouraging is the increase in number and ranking of Chinese traditional companies on the list, thanks to their digital transformation. Midea's revenue grew by 28.6% and it moved up 43 places on the list compared with the previous year. Haier Smart Home and Gree Electric also reported double-digit revenue growth at 16% and 19%, respectively. Intense competition and pressure for higher profitability have prompted traditional businesses to embrace digital transformation and break away from path dependence in organisational operations. They have kept investing in technology and talent to press forward with digital transformation, whilst exploring new growth drivers by adapting to new market trends and consumer needs. The stellar performance of these leading players have demonstrated the progress and huge potential of digital transformation in China's traditional industries.
This year's list also shows that China's favourable policies for supporting new energy and relevant technologies have helped private automakers transform their business models and grow more competitive. For example, Geely rose ten spots in the ranking from 2021 and BYD made its debut on this year's list. Such achievements can be attributed to the country's policy support as China strives to cut emissions and achieve carbon neutrality, as well as the improved technologies and industry chains for autonomous driving and new energy vehicles.
Risks go hand in hand with uncertainties, companies need to juggle business profitability and social responsibility
It is noteworthy that the Fortune 500 list also reveals some potential risks and challenges for Chinese companies as they move forward.
First, while leading tech companies maintained high revenue growth, their profitability varied greatly. Though JD's investment in logistics and operations systems has laid a solid foundation for building competitive advantages, it also intensified the pressure on its short-term earnings. Uncertainties created by the changing global landscape also pose a grim challenge to the development of Chinese tech companies, evidenced by the decline of Huawei's revenue on the list, and Alibaba being at risk of delisting from US exchanges. These issues sound an alarm for other Chinese tech companies, whose business expansion and fundraising abroad may be curbed, challenging their profitability and revenue growth.
Second, some top 500 companies have yet to figure out how to maintain growth and market opportunities driven by the pandemic. Thanks to rising demand for shipping containers spurred by the pandemic, China's state-owned company COSCO saw its revenue increase over 75%, and profit raise by over 300%, helping it to the 104 spot on the list. Chinese pharmaceutical R&D companies also fared well in this year's ranking due to growing demand for vaccines. How they retain and leverage such growth points will be critical for these companies in the post-pandemic era.
Last but not the least, the recurrence of the pandemic and changing market needs have exposed companies to the dual challenge of growing profits and fulfilling social responsibilities. Economic uncertainties and rising costs of market expansion have made it harder for companies to make profits. Some have downsized to cut costs and boost business efficiency, fuelling unemployment and risking breeding social tension and discontent.
To navigate this challenge, companies need to optimise their organisational structure, build sound incentive mechanisms, maintain a healthy corporate culture, improve operating efficiency, and make rational use of labour resources to seek new growth points. These are all key to building sustainable competitive edges and contributing to social development amidst growing uncertainties and risks.