Friday, October 05, 2018
Largest Ever CEIBS European Alumni Reunion
Berlin. September 28 to 30 – CEIBS alumni from across Europe gathered in Berlin at the end of September for the school's largest European alumni reunion held to date. The two-day gathering was the first in a new rotation arrangement, with a different CEIBS chapter country hosting the reunion each year. Over 80 MBA, EMBA, GEMBA and FMBA alumni made the trip to Germany from over 10 countries including the UK, France, Poland, The Netherlands, South Africa and China. They represented class years dating back as far as 1998, right up to current students from MBA2019.
Friday 28 September
A "Welcome to Berlin" reception kicked off the weekend activities on Friday the 28th. Hosted by Yuen-Ling Lok (MBA11) and Przemyslaw Widacki (MBA13), the evening consisted of quick-fire updates and speeches from CEIBS Vice President & Dean Prof. Ding Yuan; President of the Nanjing Alumni Association Chapter and Managing Director of Chervon Group (sponsors of the weekend) Peter Pan; and CEO of CEIBS Zurich Campus Philipp Boksberger. Chapter highlights were presented by the president of each chapter in Europe: Johannes Muffler (Germany), Sharon Cheng (UK), Urs Casagrande and Rolf Kessler (Switzerland and the GAA), Frederik Cornu (France) as well as Cedric Devroye representing the international alumni community in Shanghai (CAIC).
Another highlight was the closing speech by CEIBS brand-new President (European) Prof. Dipak Jain who some alumni were meeting for the very first time. Prof. Jain wrapped up the speeches by inviting CEIBS President Li Mingjun and CEIBS Vice President and Dean Ding Yuan to join him on stage in a toast to CEIBS alumni.
Alumni then enjoyed a relaxed evening catching up with long-time friends, extending their network by meeting new alumni, eating, drinking, dancing and having fun in the photobooth!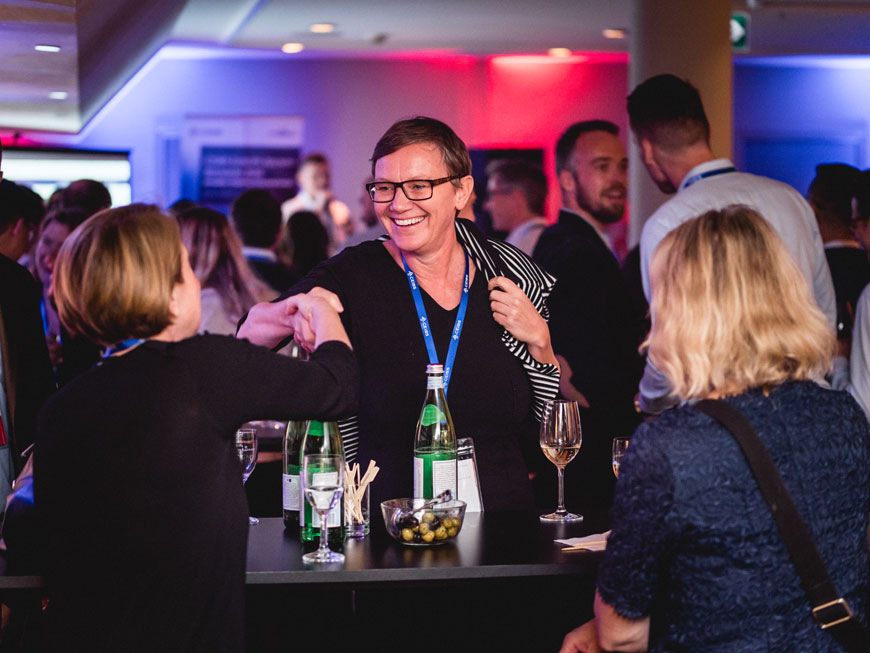 Saturday 29 September
The focal point of the weekend began on Saturday morning with the CEIBS Innovation Summit, a forum designed and curated specifically for alumni on the topic "Innovation: Exploring China and Europe". Selected Berlin professionals, including alumni from WHU, were also invited to attend.
Philipp Boksberger hosted the summit, first introducing President Li Mingjun to give the opening remarks. President Li welcomed alumni and praised their positive representation of CEIBS and the role they play in building a bridge between China and Europe. Alumni also heard from Honorary President (European) Prof. Pedro Nueno, who only recently stepped down from his position as President (European), as well Johannes Muffler, President of CEIBS Alumni Germany Chapter who spoke about CEIBS alumni's role in Germany.  

CEIBS President Li Mingjun
Prof. Jeff Sampler, CEIBS Professor of Management Practice was the talking point of the day. Flying in from Bangkok especially for the summit, he entertained participants with his energetic keynote speech on "Reinventing Strategy for the Digital World: Insights from China and Implications for Europe" discussing how the risks of innovation can be reduced through the usage of big data.

Prof. Jeff Sampler, CEIBS Professor of Management Practice
In the first of two panel discussions, serial tech entrepreneur Michael Brehm and venture capital expert Mathis Wilke, both CEIBS alumni, debated the tech start-up ecosystem in Europe and China. Xin Chen, CEO and Co-Founder of community platform HeroBakery and an expert in entrepreneurial China, moderated the session.
Prof. Ding Yuan led the second panel discussion, navigating how to manage innovation in a traditional company.  Panellists PAN Longquan (Peter), Managing Director of Chervon Group; Marie Boltenstern, Managing Director and Head of Design at BOLTENSTERN; and Alexa Haeusgen, Member of the supervisory board at HAWE Hydraulik SE discussed the pros and cons of brand heritage vs disruptive innovation.
Prof. Ding closed the summit, inviting alumni to stay close to CEIBS and continue to play a key role in the international growth of the school.
After a lunchtime spent debating the morning's content and basking in the September sunshine, alumni retreated to the classroom to participate in one of three workshops conducted by visiting faculty of CEIBS Zurich Campus: Transformation and Leadership with Prof. Dr. Hüseyin Özdemir, Organize for Complexity with Niels Pflaeging and Personal Transformation with Jörg Reckhenrich.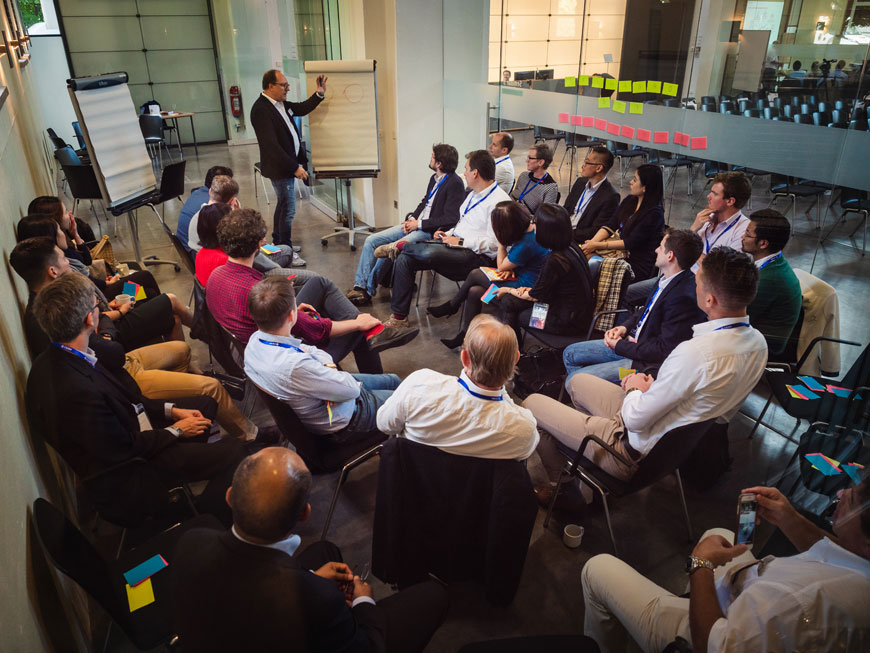 Following a jam-packed day of exploration, debate and learning, Saturday evening was spent touring Berlin on the River Spree while enjoying the company of old and new friends, a three-course dinner and music provided by a local Berlin-based band.
Sunday 30 September
To wrap up the weekend, for those still standing, a sight-seeing tour of Berlin by bike!