The CEIBS Global EMBA is designed to enhance your professional capabilities as an executive within any organisation. On completion of the courses, you are expected to have achieved the following four objectives:
Understand and be able to apply fundamental concepts from the basic business domains of Accounting & Finance, Economics & Decision Sciences, Marketing and Management.
Be able to integrate knowledge and concepts across functional areas to diagnose and solve complex business problems.
Understand the unique challenges of operating in China's business environment as an integrated and evolving part of the global economy.
Understand and be able to apply appropriate leadership behaviours and skills for enhancing personal and organisational effectiveness.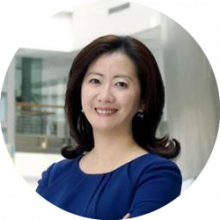 Jenny Ni

China
Greater China HR Director
Dow Chemical
Global EMBA 2009
"My experience with CEIBS was a very rewarding time. The programme is not just about the knowledge and networking. It incorporates inspiring learning which has greatly changed my thinking paradigm and developed me on the journey to becoming a true leader. I am grateful to all the world class professors and alumni friends."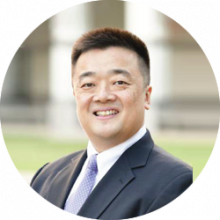 Bobby Lee

United States
Co-Founder-BTCC
Board Member-Bitcoin Foundation
Global EMBA 2012
"Even after managing for 10+ years, my career had been confined to technology management. I always wanted to do something entrepreneurial, to be a CEO. The Global EMBA was exactly what I was looking for, a programme that was local in Shanghai, yet global in coverage. The fantastic curriculum and classmates allowed me to learn about general management. The GEMBA programme finally gave me the confidence to launch my own startup in 2013, and I am grateful for this education."