Thursday, July 08, 2021
Exploring Opportunities for Sino-Swiss Investment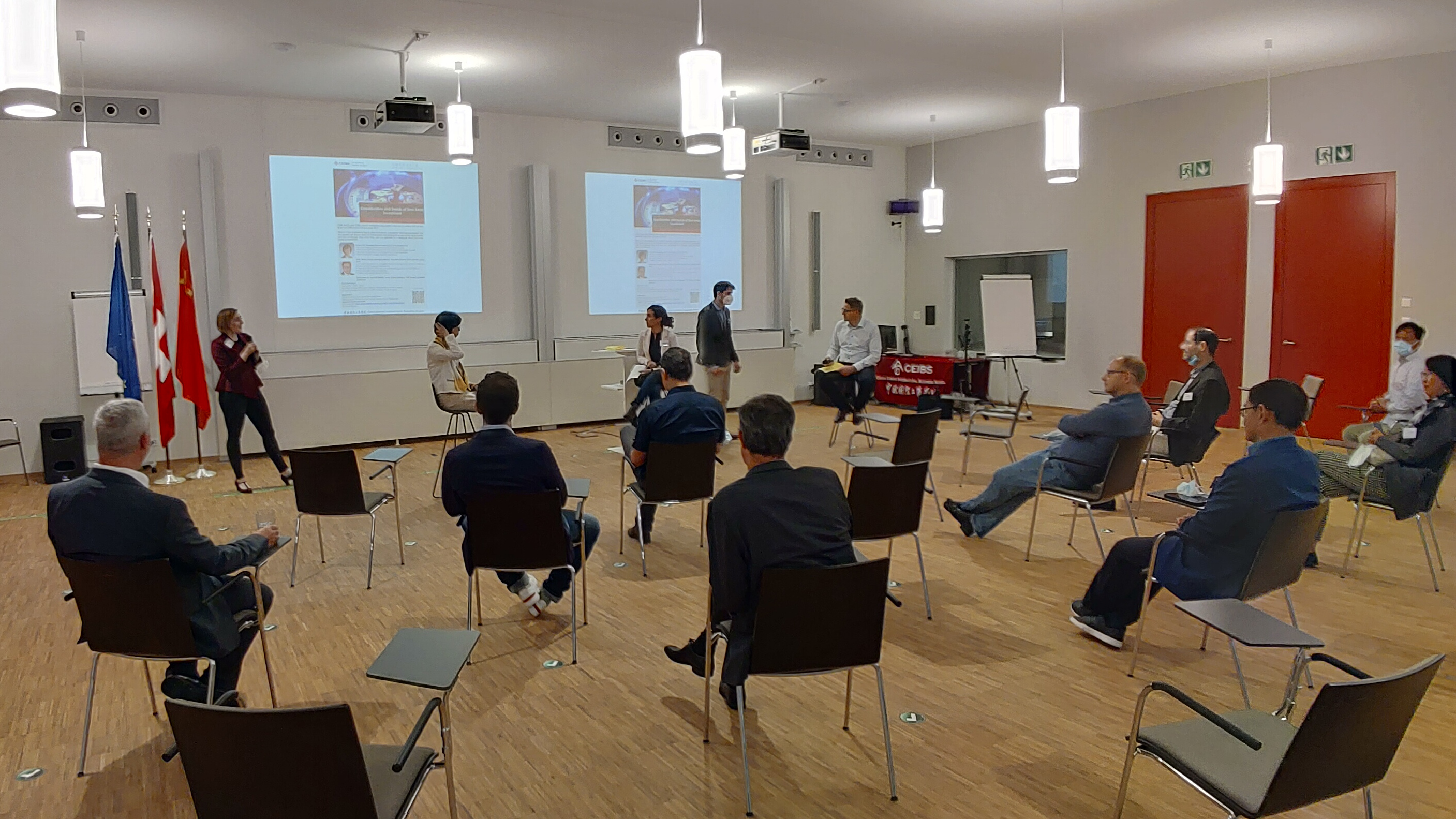 July 8, 2021. Zurich – Understanding and the ability make quick decisions are needed for successful Sino-Swiss business dealings, an audience at CEIBS Zurich Campus heard today.
These and other insights were shared as part of an exclusive panel discussion organised together with the CEIBS Alumni Switzerland Association on the theme of "Opportunities and Trends for Sino-Swiss Investment."
During the event – the first to be hosted at CEIBS Zurich Campus since the beginning of the COVID-19 pandemic – Greater Zurich Area Deputy Managing Director Lukas Huber pointed out that, when it comes to Chinese customers, you need speed and patience all at once to close a deal.
Decisions can sometimes happen unexpectedly fast, he added, but can also be cancelled overnight.
Mr. Huber said he has also experienced cases, for example, where deals have been cancelled unexpectedly, but where Chinese business people have returned later with another opportunity.
Highlighting the growing interest in biotech and other tech industries, he concluded that Swiss business people should look for a good match in terms of know-how and personality when deciding whether to invest in a particular relationship.
Border & Cie Managing Director and Head of Asia Victoria Wu told the audience that Chinese customers appreciate the stable, discrete and predictable environment of Swiss private banking.
At the same time, she added, it is sometimes difficult for them to understand that banks and stores are closed in Switzerland on weekends.
In the past, Ms. Wu explained, many Chinese invested in hotels. This is changing, however, due to new areas of interests (such as cosmetics) and a younger average age of investors (now around 40).
Ms. Wu continued that decisions must sometimes be taken quickly, otherwise Chinese customers – who are used to the fast-paced environment in China – might change their mind.
The panel was moderated by SSM Schärer Schweiter Mettler Senior Project Manager Ariuscha Davatz.
Today's event concluded with an apéro, during which CEIBS alumni, advisory board members and valued partners were able to enjoy face-to-face networking after many months of virtual activity.