Friday, August 18, 2023
CEIBS MBA 2023 employment rate hits 93.8%
August 21, 2023, Shanghai - The CEIBS MBA 2023 Career Report is out now and the 2023 employment rate maintains the high bar set in recent years, despite the highly competitive job market. A high employment rate is not merely a number – it's a statement. It underscores the adaptability, resilience, and attractiveness of our graduates. Read on for further highlights and to download the report in full.
A shake-up in top employment destinations
For the first time, the manufacturing sector has emerged as the top destination for CEIBS MBA graduates. It's closely followed by the financial services, healthcare, and technology sectors.
In terms of jobs, 30.1% of our 2023 graduates landed roles in marketing and sales, 27.7% in general management, and 18.1% in consulting. Additionally, 15.2% embarked on their post-MBA paths through Leadership Development Programmes (LDP).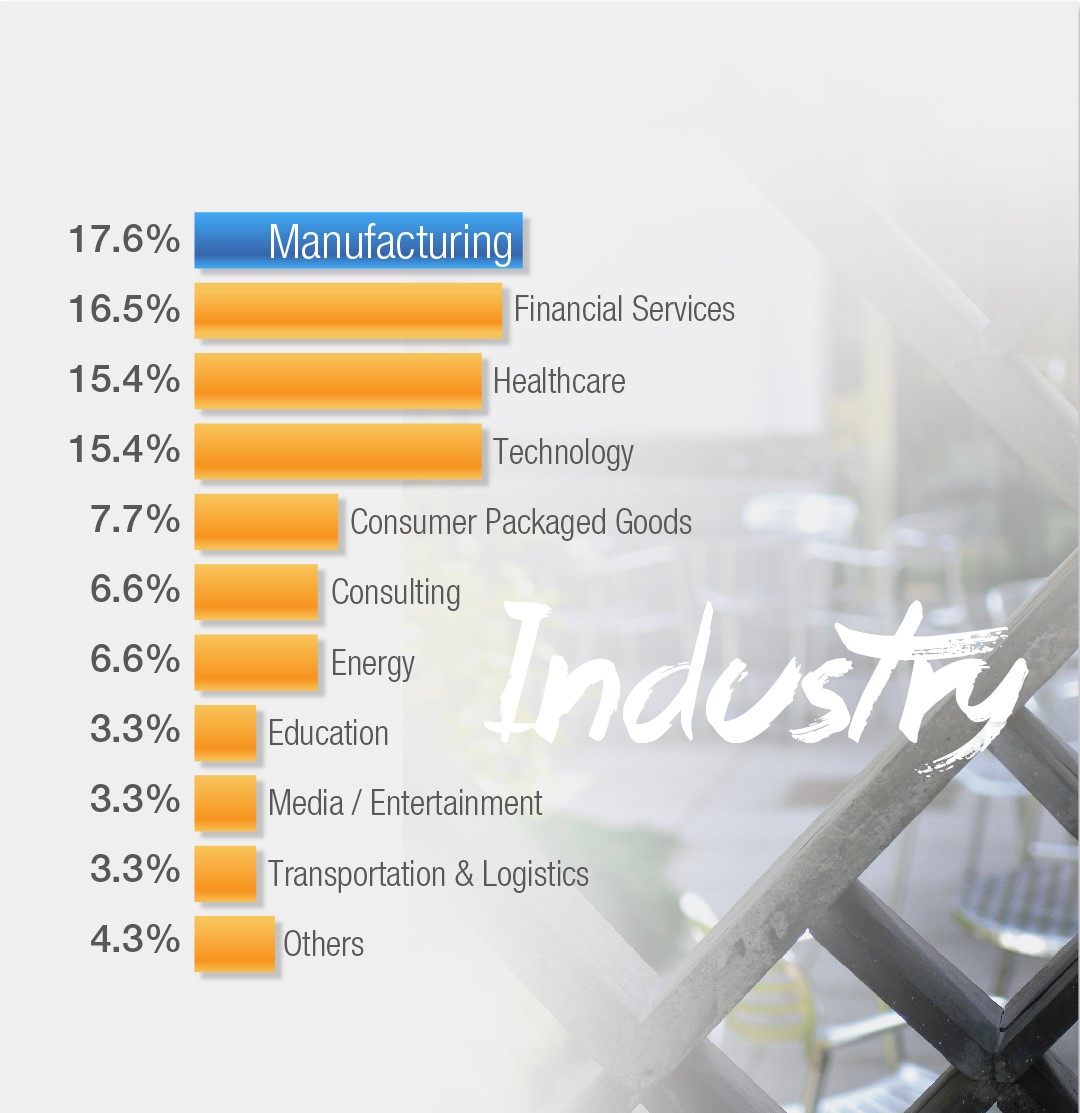 Domestic firms emerge as top employers; CEIBS enhances career prospects
For the first time since 2017, Chinese private enterprises and state-owned enterprises became the leading recruiters for CEIBS MBA 2023 graduates, hiring 54.9% of them and outpacing foreign companies. CEIBS MBA graduates offer not only the expertise expected of managers in international firms but also demonstrate the courage and adaptability required in a post-pandemic economic landscape. Their skills will contribute to the internationalization and swift growth of Chinese businesses, especially those led by CEIBS alumni.
To support the ambitions of our graduates, the CEIBS Career Development Centre (CDC) presented over 1,300 internship and full-time job offers during the 2022-2023 recruitment season. This tally includes 919 full-time positions across over 300 companies. At the same time, graduates have gained a wealth of career opportunities through multiple channels such as the Integrated China Strategy Project (ICSP), international exchanges with 40+ top business schools, the Visiting Leader Programme, and a comprehensive alumni mentorship scheme.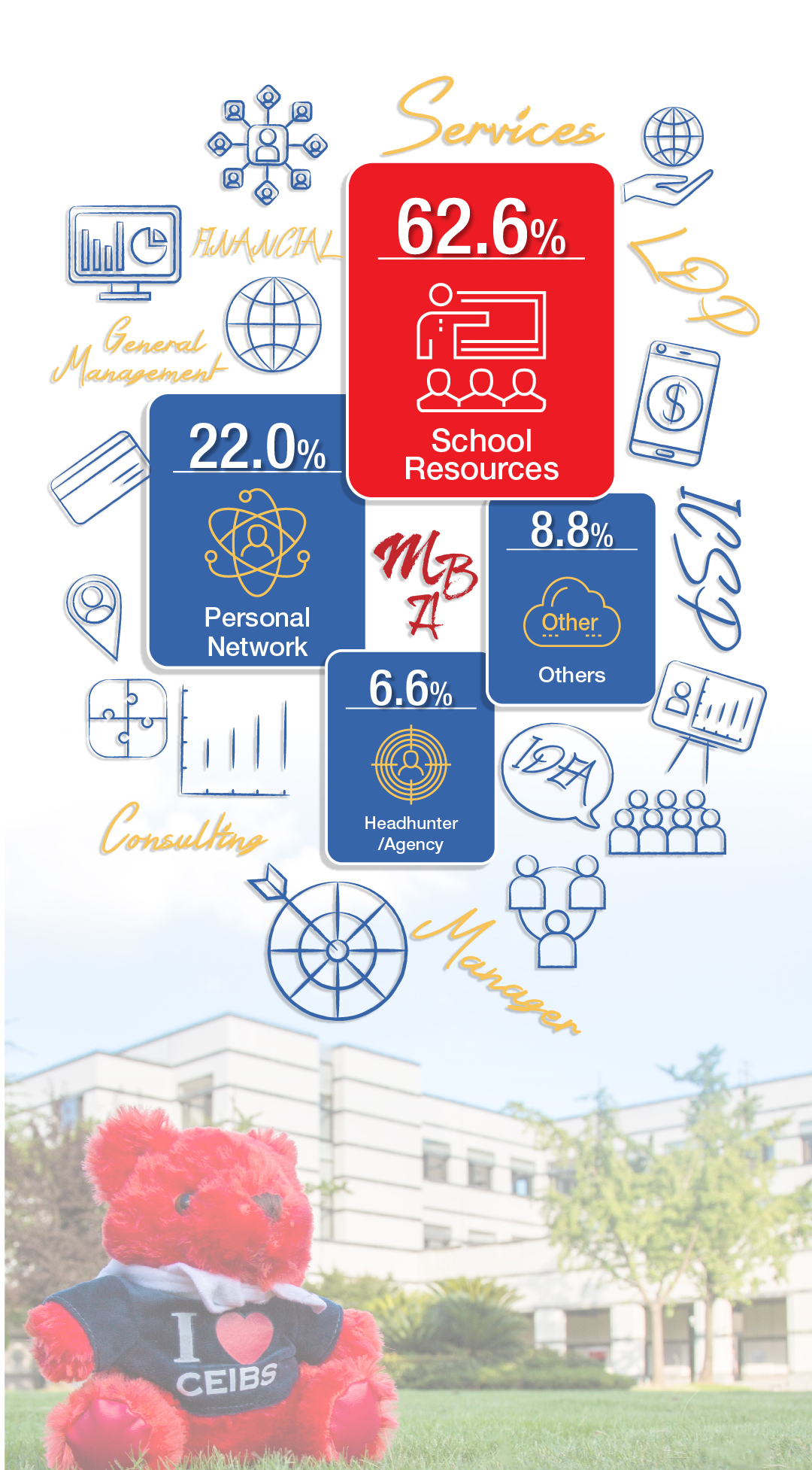 A return to pre-pandemic career switching and location trends
This year's graduates are set to rejoin the workforce across more than ten countries and regions, with approximately 80% pursuing opportunities on the Chinese mainland. Of our international graduates, nearly half have secured roles in the Chinese mainland. This statistic denotes a considerable uptick from last year, reverting to pre-pandemic figures. The remaining 53.6% are pursuing opportunities in Asia Pacific, Europe, and North America.
Thanks to CEIBS' robust resources, rigorous curriculum, and vast alumni network, 82.7% of our graduates successfully switched careers. Remarkably, over a third of these graduates changed both their job function and industry at the same time.
Read the full version of the CEIBS MBA 2023 Career Report here.
The 2023-2024 CEIBS MBA job recruitment season will kick off on August 28. Recruiters are welcome to contact the Career Development Center (CDC) to hire talent or discuss collaboration opportunities at +86 21 2890 5142 or via email at cdc@ceibs.edu.
CEIBS will also open its MBA admissions season for young-to-mid career professionals looking to join the 2024 MBA intake on September 1. Arrange a consultation via telephone at +86 21 2890 5555 or by emailing admissions@ceibs.edu.