Tuesday, August 17, 2021
Inaugural CEIBS Global Young Leaders Camp concludes on a high note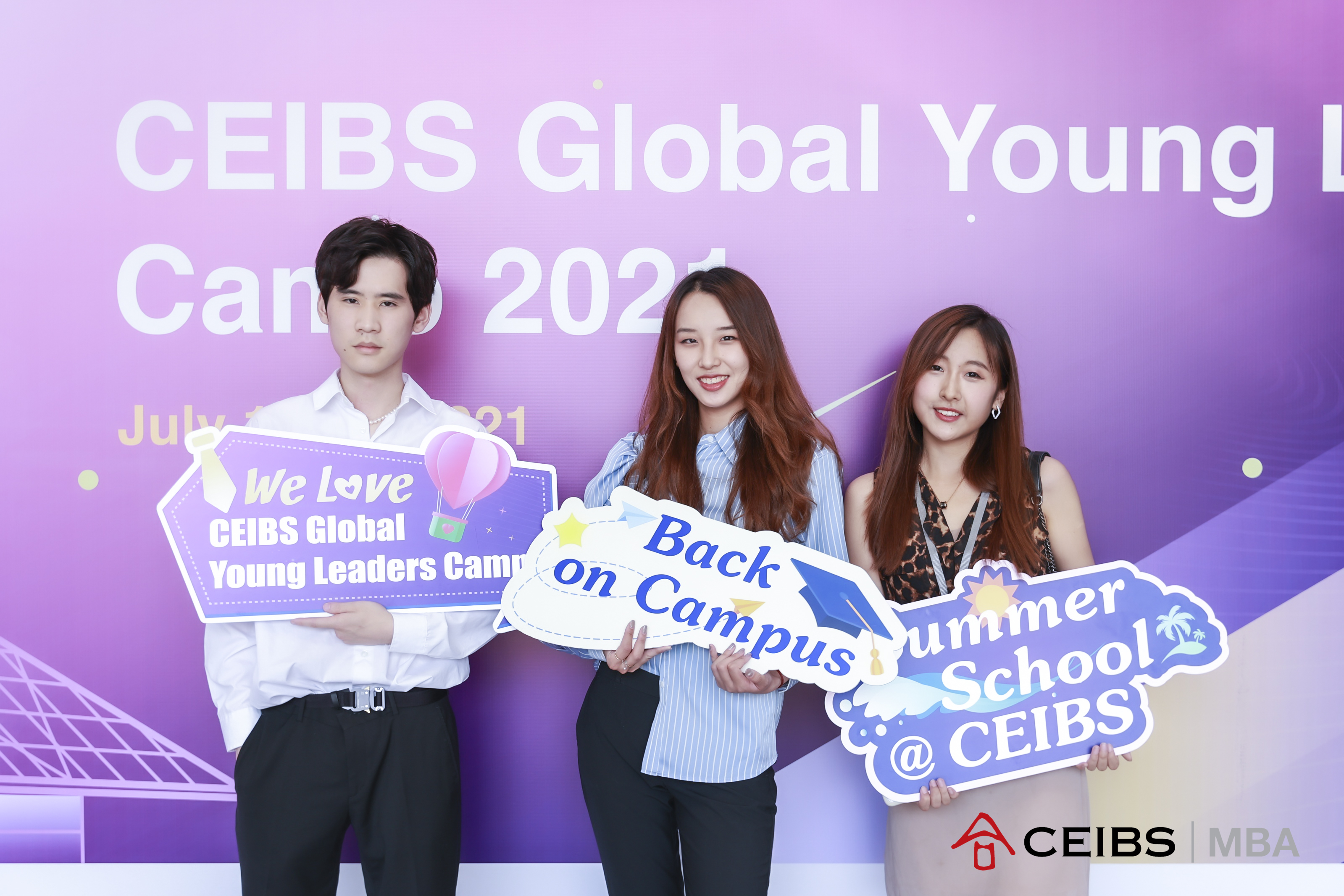 July 19, 2021. Shanghai – In a first for CEIBS, the school hosted university seniors and recent graduates for the inaugural Global Young Leaders Camp this week. Organised by MBA Marketing & Admissions department, the camp aims to give budding leaders from the next generation an opportunity to hone their leadership abilities and gain a competitive edge in their career.
Day 1: Welcome Orientation & BBQ
After checking in at their accommodation, the thirty six participants were welcomed by CEIBS Assistant Director for MBA Marketing, Admissions & Financial Aid Steven Ji during the programme orientation. The participants learned about the school and their peers before being taken for a campus tour by students from the MBA Class of 2022. The day finished with a sundowner barbecue dinner at the Ambassy Club.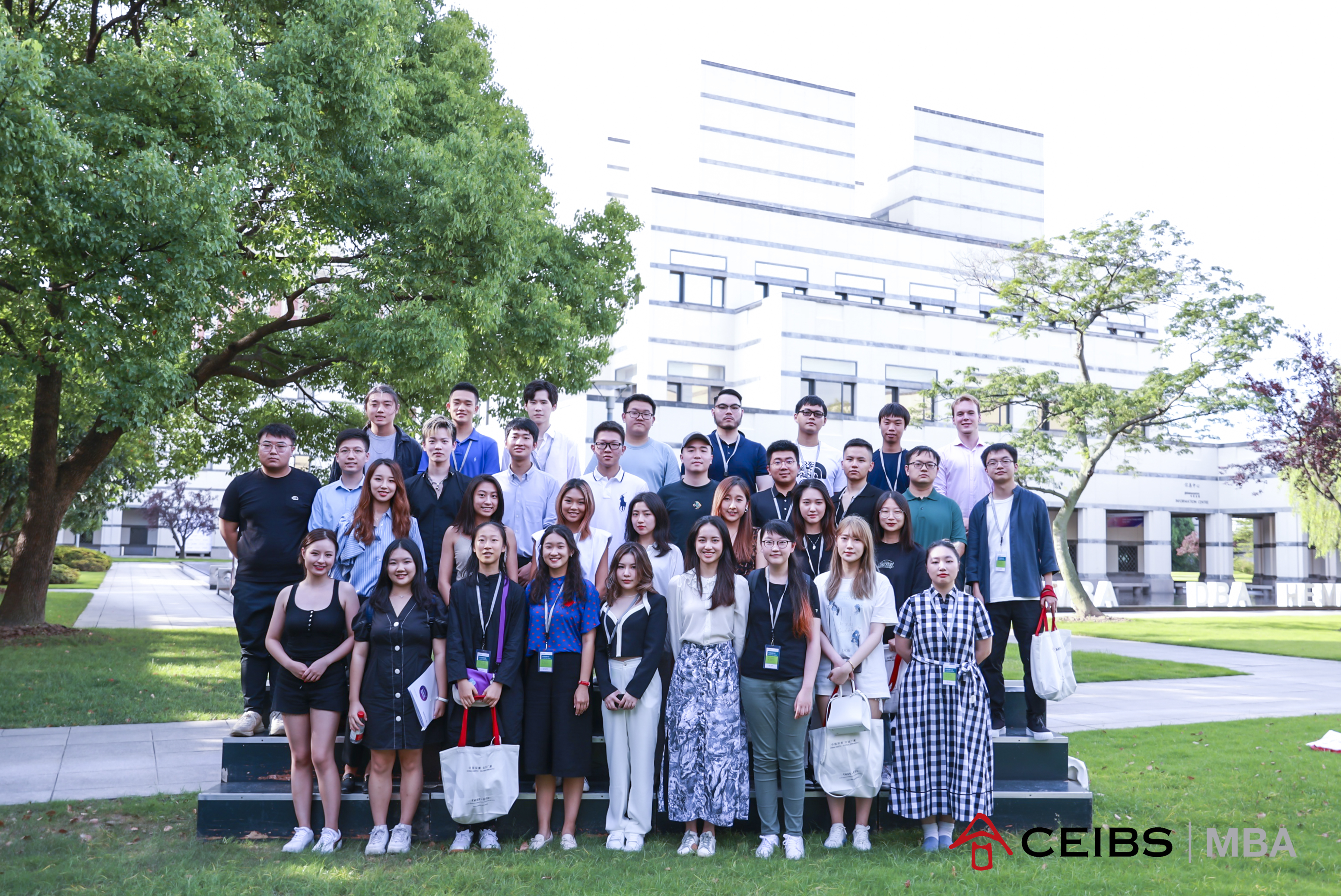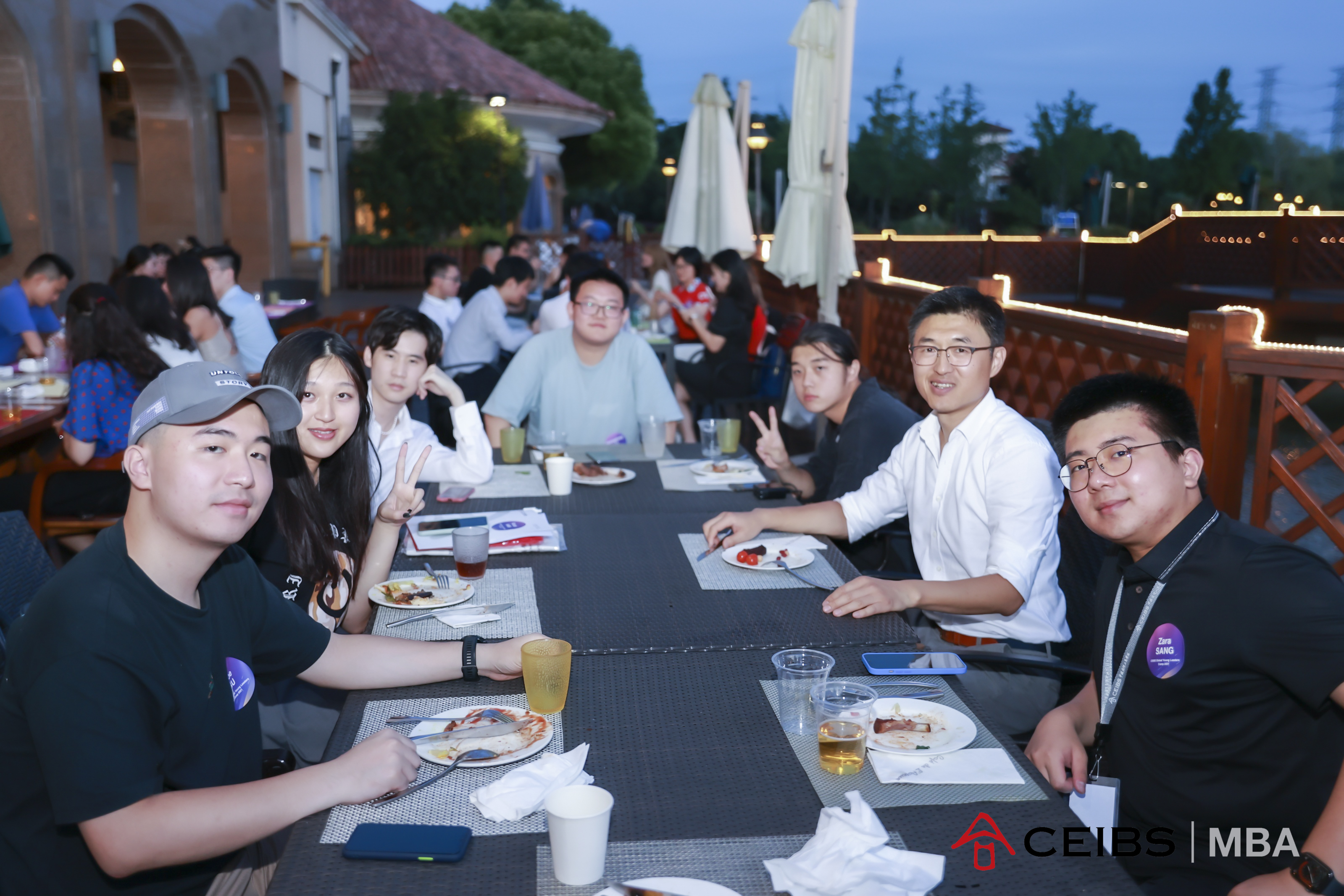 Day 2: Self-discovery Workshop, Pitch Workshop & Gala Dinner
First on the day's agenda was a self-discovery workshop conducted by Hogan Assessment, an industry leader in developing personality assessment kits. The participants deep-dived into various assessments in order to gain self-awareness, exploring nuances about their personalities that are critical in workplace and personal success.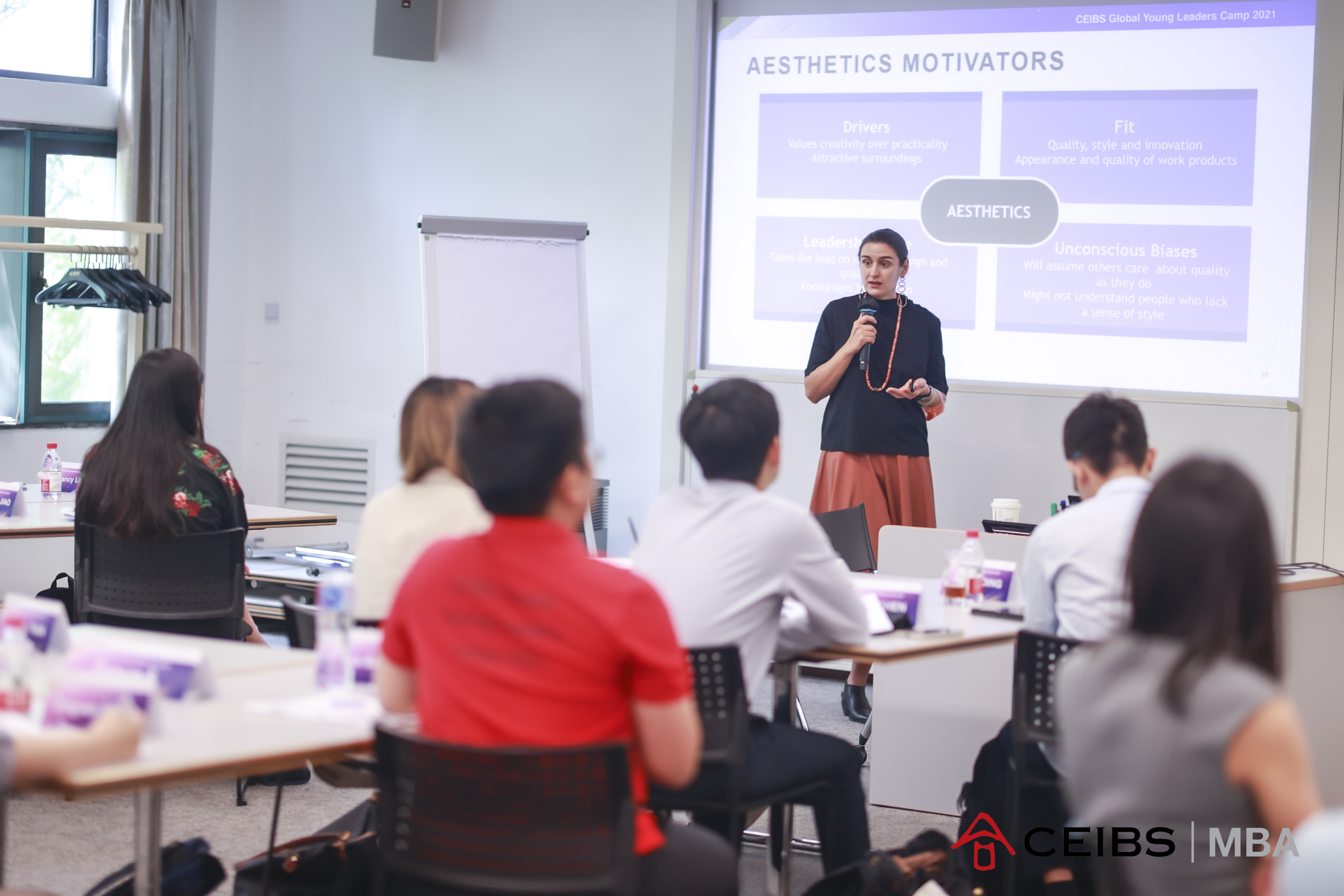 The afternoon session featured a comprehensive pitch workshop, where the participants learnt about the art of public speaking through the Speech, Structure, and Spark framework. The participants also got the opportunity to practice their pitch in front of panels of distinguished CEIBS alumni.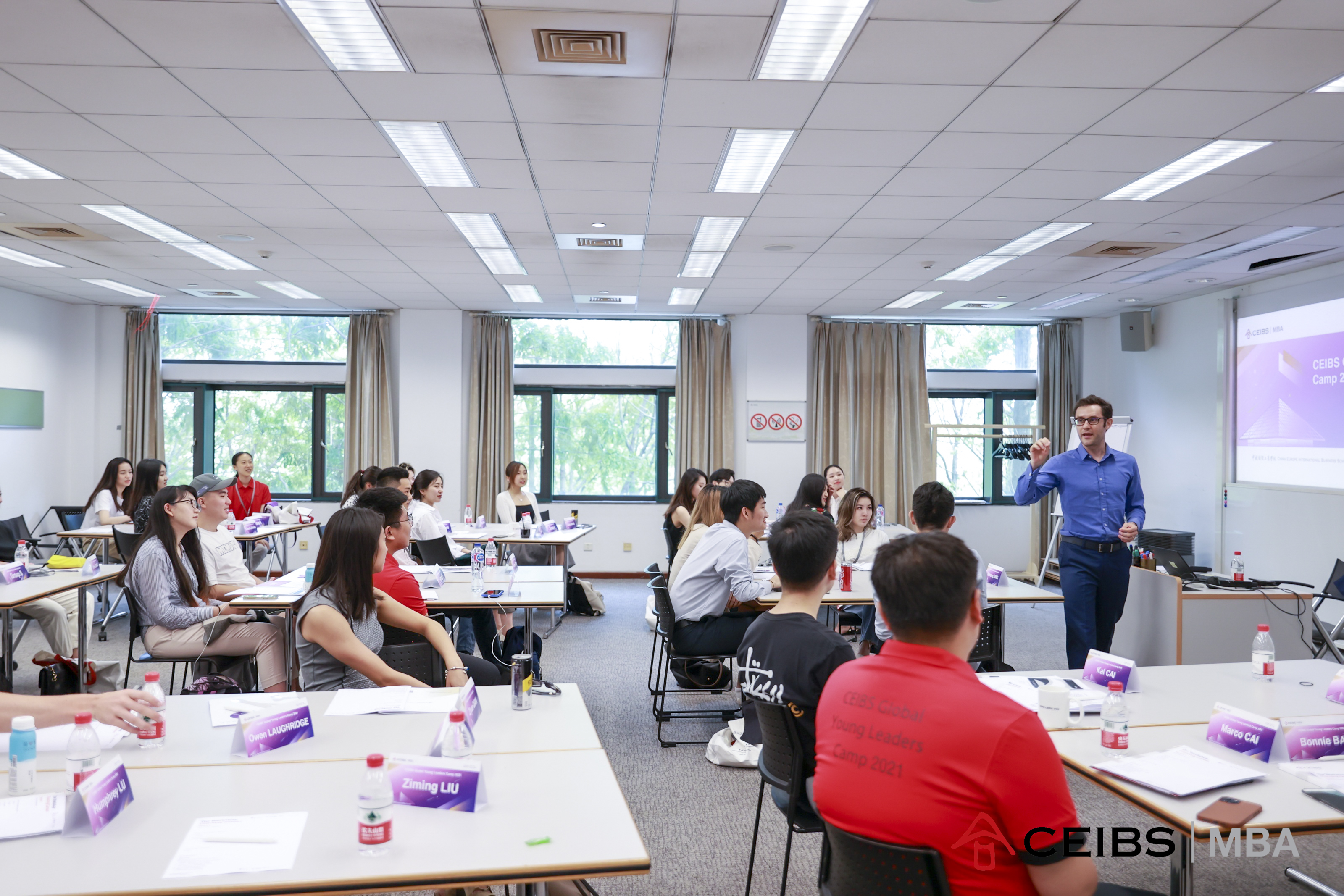 Rounding out the day was a swanky gala dinner at Cloud Hall with CEIBS alumni. It was also a perfect opportunity for the participants to network and draw inspiration from CEIBS alumni.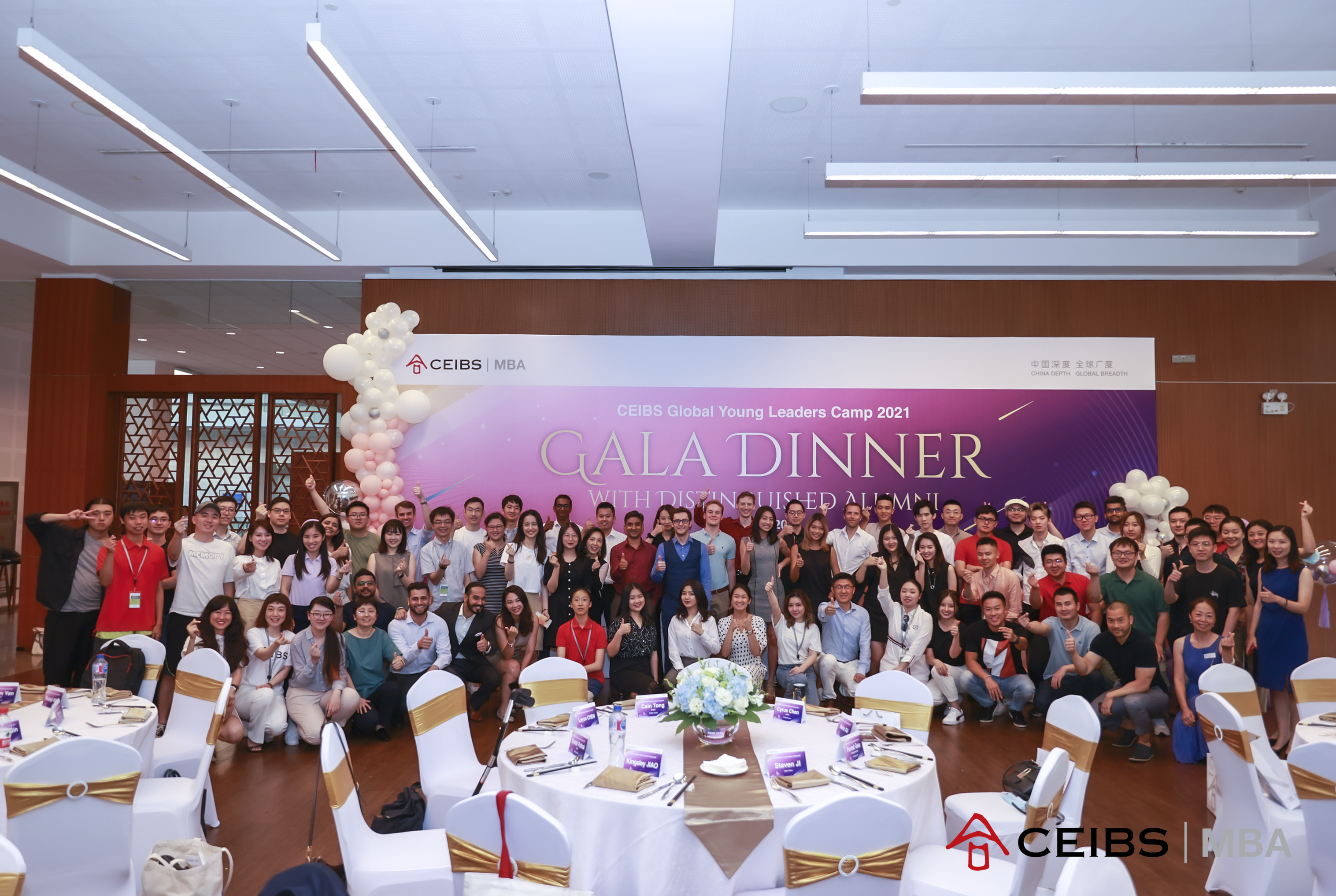 Day 3: Chocolate Factory & Masterclass
The final day of the camp began with a visit to Zotter Chocolate in Shanghai, where CEIBS Associate Dean and MBA Director Shameen Prashantham delivered a Real Situation Learning Method (RSLM)-style lecture about the company's history and expansion strategy in China. After tasting some of the finest chocolates from Zotter's vast offering, participants also got to interact with Deputy General Manager of Zotter China and CEIBS EMBA 2006 alumna Amy Fang.
The final session of the camp was a lecture by CEIBS Assistant Professor of Organisational Behaviour Emily David on Power and Leadership where participants learnt about the subtleties of power and explored the relationship between sources of power and balancing authority with approachability.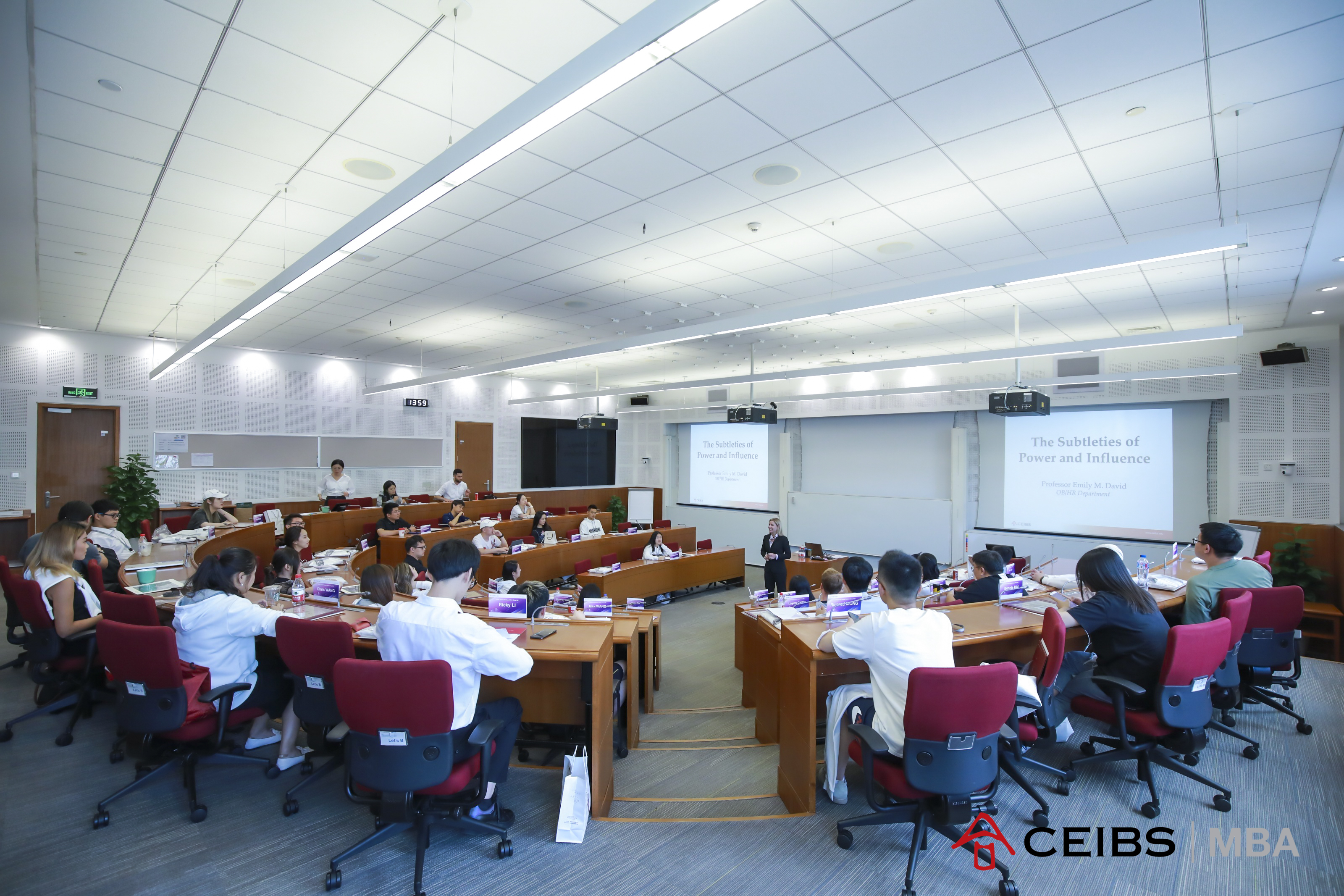 After an intense weekend, the thirty six Gen-Z graduates of the CEIBS Global Young Leaders Camp 2021 left with newly acquired cutting-edge business knowledge, a diverse network of peers, and a bag full of wonderful memories.