CEIBS Welcomes MBA2021 Cohort
Monday, August 12, 2019
CEIBS Welcomes MBA2021 Cohort
August 12, 2019. Shanghai – Today marked the beginning of an exciting new chapter for 172 young professionals from 23 countries and regions around the world. With many braving the weekend's typhoon to travel to Shanghai, students kicked off their MBA journeys at CEIBS with an opening ceremony and cocktail reception.
Ahead of their 18-month journey, CEIBS President Professor Li Mingjun welcomed the students with some special opening remarks. "This is CEIBS, where your journey is about to start," he said. "It will be a busy, intensive journey, but also one full of adventure and joy. And you will always have our innovative faculty and dedicated staff to walk side by side with you in the pursuit to discover an ever-changing business world."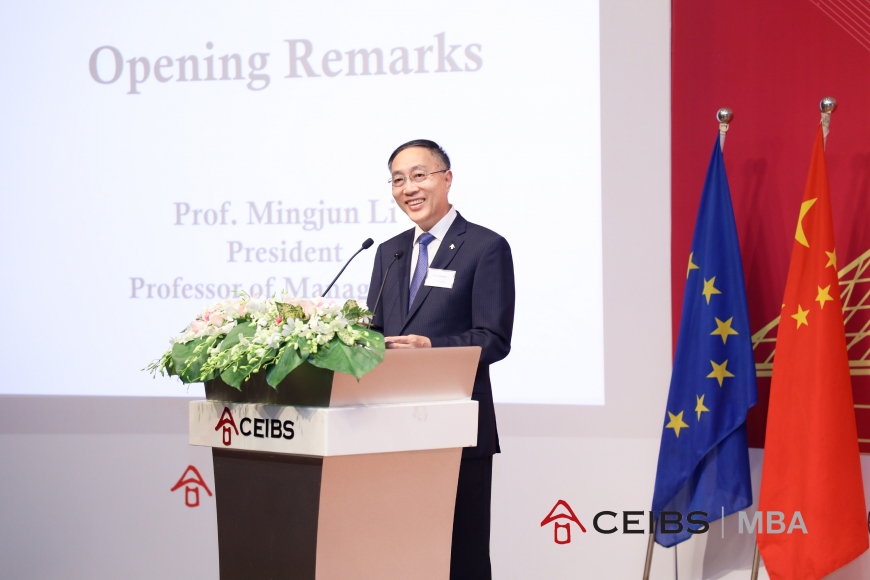 Associate Dean and Professor of Economics Dr. Bala Ramasamy then took centre stage on behalf of CEIBS faculty. "The decision to enrol at CEIBS is one that you will not regret taking," he said. "You will leave the school a transformed individual, and I would like you to keep two questions with you throughout your journey ahead. Firstly, how will you contribute to positive learning both inside and outside the classroom? And, secondly, with unprecedented challenges facing the business world, how are you going to lead the leaders after you have completed your 18 month MBA journey?"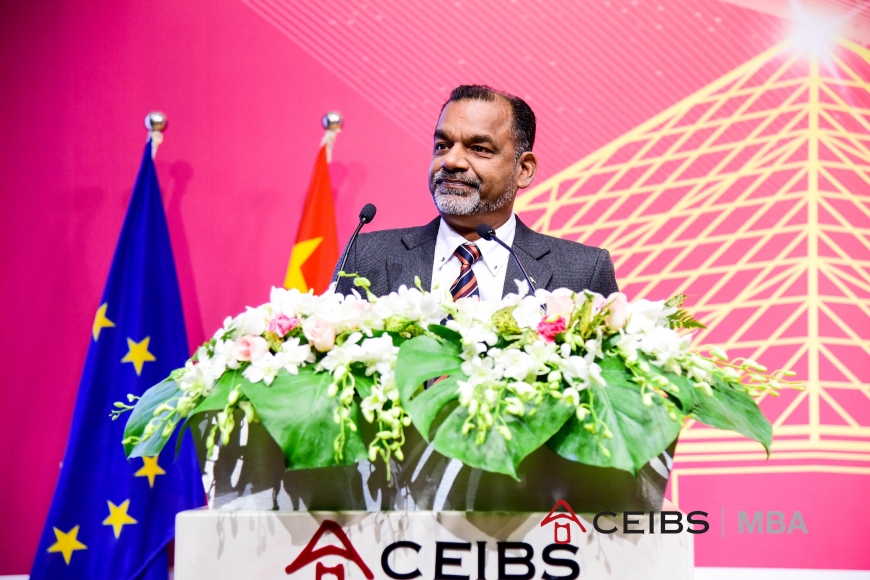 Following Prof. Ramasamy, MBA2020 student Lauren Qin shared offered some tips for making the most of the experience. "Your MBA is the best place to apply trial and error," she said. "You can test ideas and find your best-suited way to lead a team and work with people.  It's human nature to follow old habits, but it would be a pity to give up such a great opportunity to grow into a newer and better you."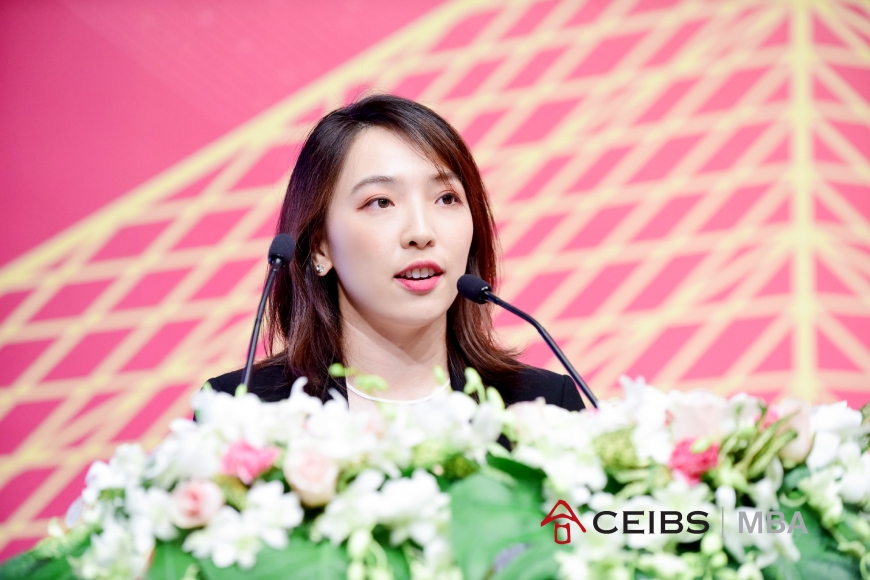 The MBA2021 class also heard from one of their fellow classmates, Jan-Peter Bockstiegel. "All of us should challenge each other with different perspectives, each of us question the way we have done things so far, keep an open mind to learn and work together to progress towards our career aspirations," he said. "Don't forget, business school is not only about business – it's about sharing Indian Oothappam, Japanese sushi, German beer and Chinese mooncakes, building your network and making life-long friends."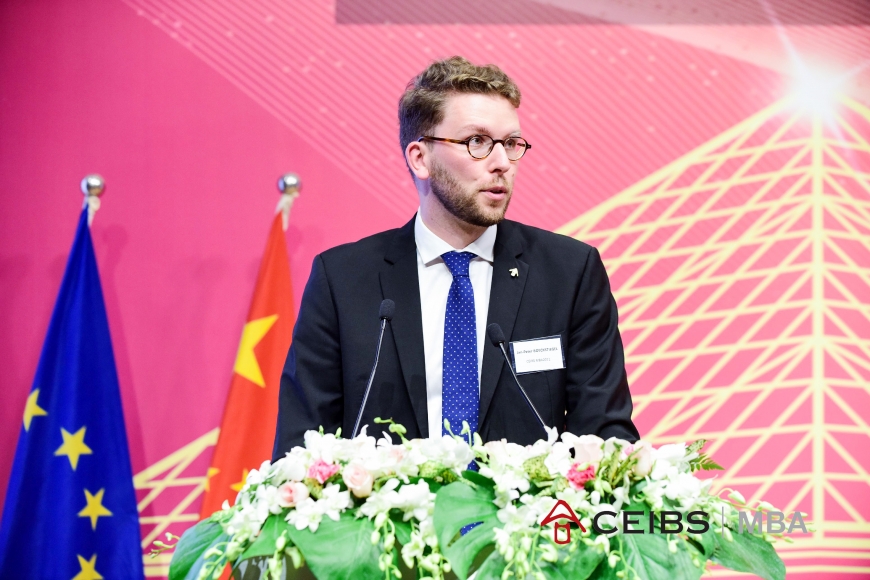 The day's penultimate speaker, MBA Programme Director Prof. Juan Antonio Fernandez, introduced the profile of the MBA class of 2021, including industry background, country coverage and some of the drivers that have brought students to CEIBS. "I encourage you all to respect your peers," he said. "Communicate in a multi-cultural environment and take responsibility to make a contribution – and good luck!"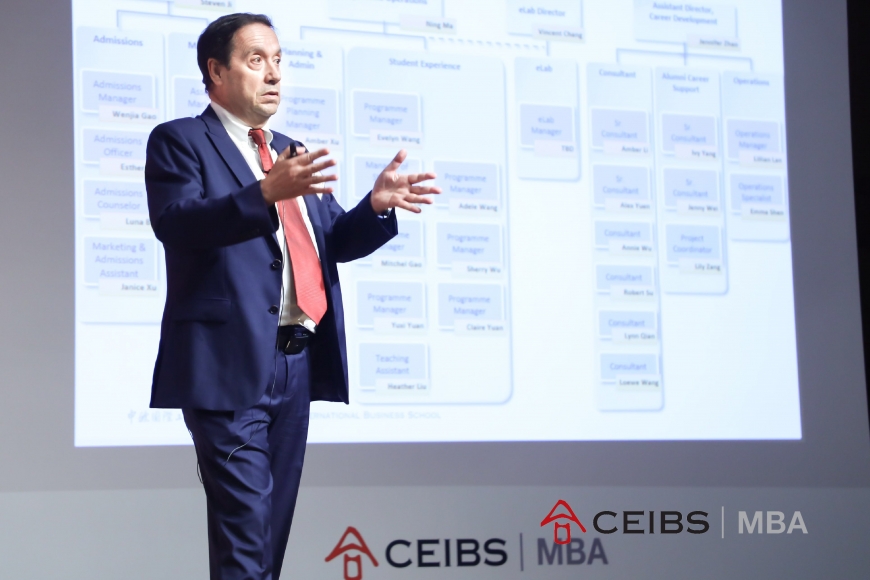 As the opening ceremony came to an end, Deputy Director of the MBA Programme Ms. Ma Ning provided students with a brief summary of the curriculum highlights, including core modules, China modules, overseas electives, the integrated China strategy project (ICSP), internships and exchanges. "Your eager eyes today remind me of when I was sat in your seat 17 years ago," she said, before welcoming the students to join the evening's cocktail party.