Thursday, July 11, 2019
What Five Days at CEIBS Can Teach You About Our MBA
~ CEIBS Summer Pre-MBA Boot Camp
July 7, 2019. Shanghai – Ninety young professionals from 26 countries and regions concluded a six day dive into MBA life at CEIBS Shanghai campus today. Kicking off on July 2, some participants came from Shanghai, while others made their first trips to China from places as far away as Brazil and Ghana, all to join the 7th annual Pre-MBA Summer Boot Camp. Throughout the camp, students participated in lectures, workshops, company visits and networking events and got a taste of the MBA programme and the city of Shanghai.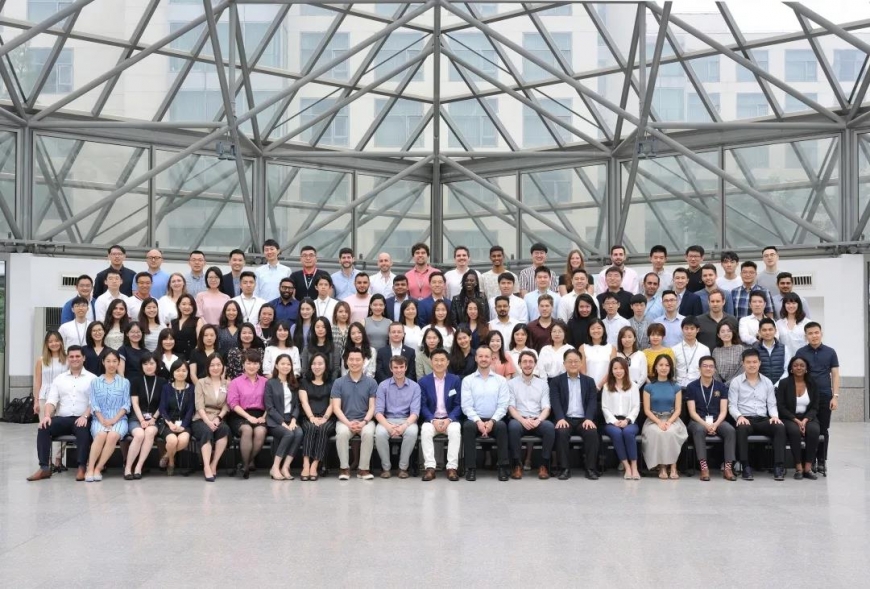 Check out the highlights, plus how to register for next year's programme, below:
Day One – CEIBS MBA Overview, Power, Leadership and a BBQ
Getting the 2019 boot camp started, students were given an overview of the programme before joining admissions staff for a tour of the Shanghai campus.
After lunch, CEIBS Assistant Professor of Management Emily David then gave the first of five lectures, exploring the relationship between sources of power and balancing authority with approachability.
The evening was spent at a BBQ party with MBA 2020 students, many of whom joined the event after finishing their internships in Shanghai.
Day Two – Disruptive Market Positioning, Career Development and Company Visits 
CEIBS Assistant Professor of Marketing Hyun Young Park began day two with a case discussion on IKEA and how behavioural science can help us to understand marketing strategy.
Lunch was spent in the company of consultants from the MBA Career Development Centre. Boot campers were given a taste of this resource as consultants shared their insights on career opportunities, market trends in Asia and alumni success stories.
During the afternoon session, participants ventured out from campus to visit one of three companies in Shanghai.
At PepsiCo, students were welcomed by HR Director Keera Zhang, who introduced the company's global footprint as well as some of the unique characteristics of PepsiCo in China. Following a tour, MBA 2017 alum and Senior Manager of e-Commerce Cyrus Chen shared his journey from banking in Canada to CEIBS and PepsiCo via an internship at Nike.
At Huawei, boot campers were taken on a tour of the company's R&D facilities in Shanghai. Headquartered in Shenzhen, Huawei is one of the world's leading providers of mobile phone devices and ICT (information and communications technology) infrastructure. The visit involved an exhibition of Huawei's products and an introduction to their revolutionary impact on the world's 5G network. This was followed by a corporate presentation and Q&A session via video conference with representatives from Huawei's Shenzhen HQ.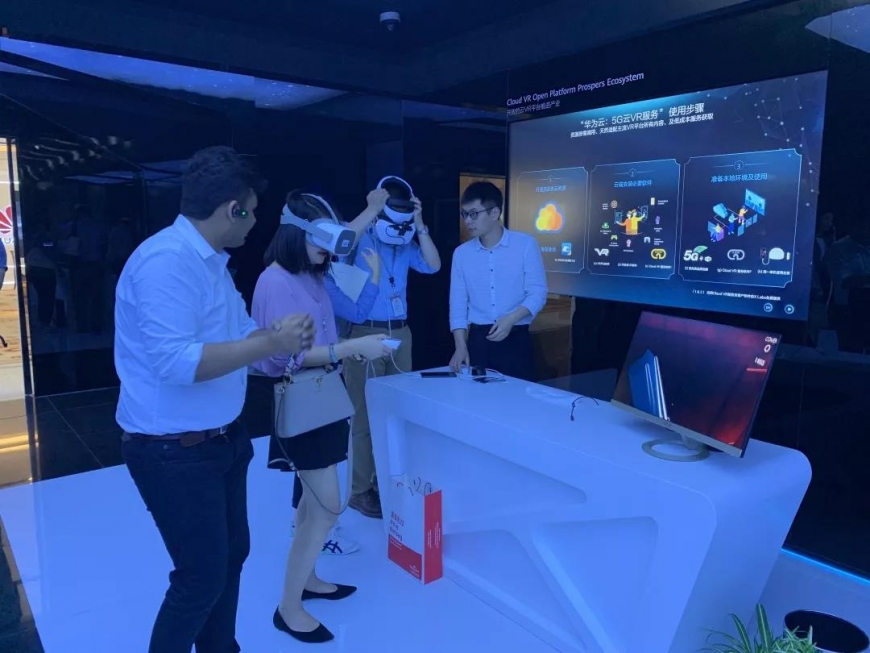 At Tencent, the group visited the WeStart platform, the company's incubator co-working space. MBA 2018 alumni William Yan – who is also in charge of the WeStart project – welcomed participants with a thorough introduction of the company's structure and history. Later on, William spoke frankly about his CEIBS experience and how it helped him build a bridge from being a journalist to his current career.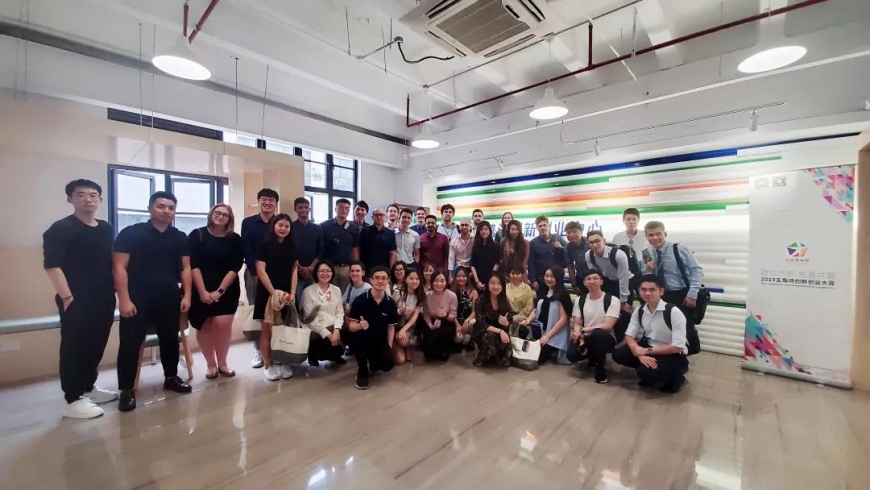 Day Three – From China in a Global Context to Managing Human Resources
CEIBS Assistant Professor of Strategy Richard Carney introduced the potential of blue ocean strategy in the morning session, before moving into a China-specific context and how the strategy could be applied by companies and entrepreneurs looking at opportunities along the China-led Belt and Road Initiative.
In the afternoon, CEIBS Assistant Professor of Management Byron Lee explored the impact of China's rapid economic and technological development on the nature of work from a human resource management perspective.      
Day Four – Entrepreneurship Management, WeWork and Cruising Down the Huangpu River with Alumni
Starting the day, CEIBS Associate Professor of International Business and Strategy Shameen Prashantham led a case discussion on a successful Chinese start-up that has benefitted from partnering with Microsoft in China.
In the afternoon, boot campers visited the global co-working space WeWork for a sharing session about how the company supports start-ups through their WeWork Labs initiative. Two entrepreneurs then took to the stage to share the highs and lows of setting up their own ventures in Shanghai.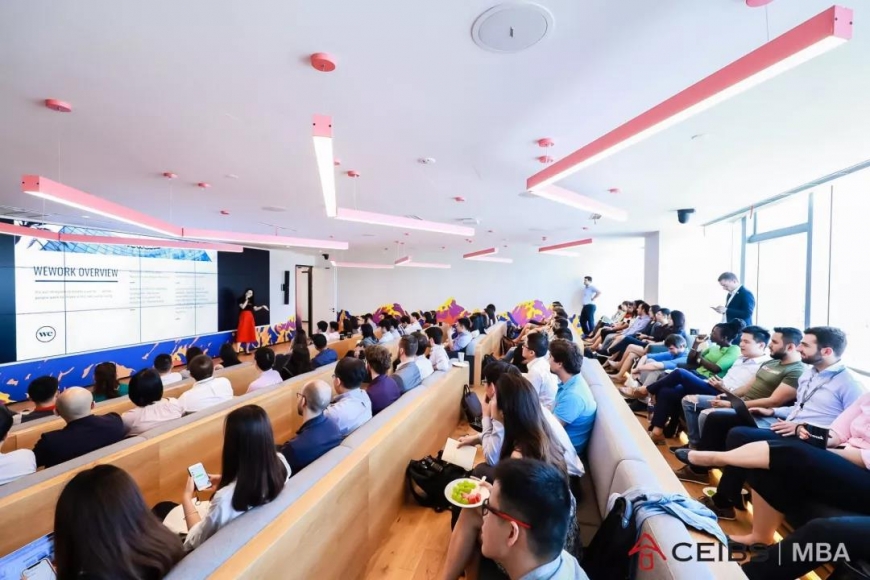 The final night of the programme was spent cruising down the Huangpu river as boot campers took in both the view and also perspectives from 14 MBA alums as they shared their experiences and career development since graduating from the full-time programme.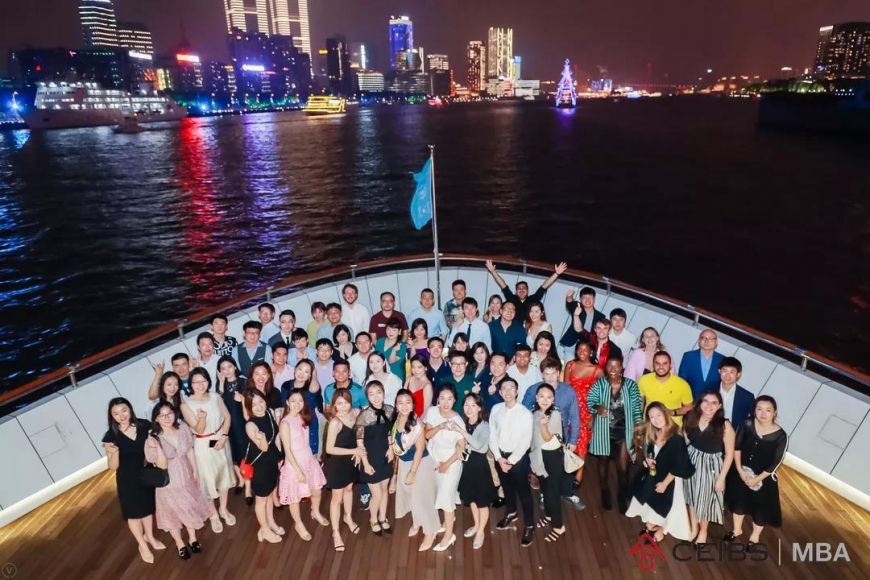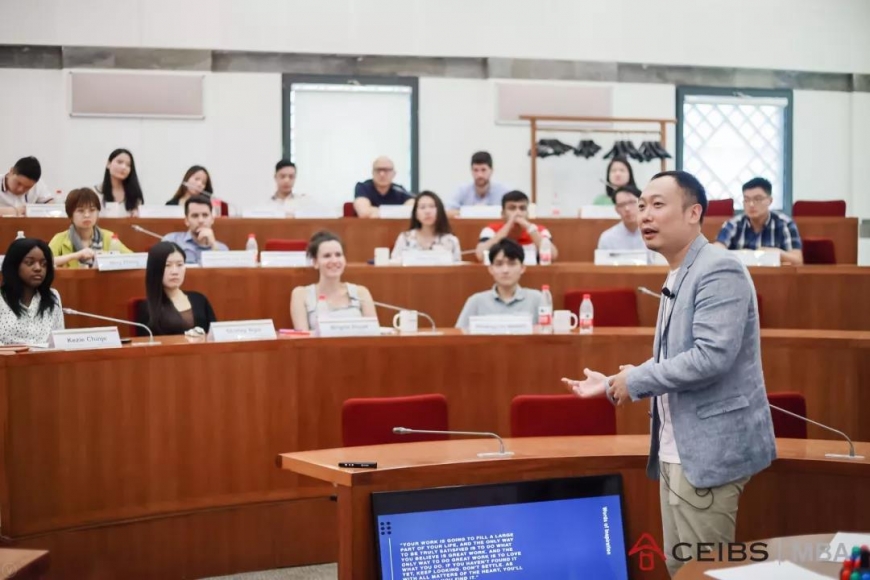 Day Five – Career Development Workshop and Wrap-up
To round off the series of lectures specially designed for the CEIBS Summer Pre-MBA Bootcamp, MBA 2009 alumnus Jeff Pi shared his own experience of climbing the corporate ladder in China and as an entrepreneur. After completing a negotiation exercise, the 2019 Pre-MBA Summer Boot Camp came to a close with many departing campus for their own corner of the world filled with new memories, a deeper understanding of CEIBS and many more WeChat friend.
If you are interested in registering for CEIBS Pre-MBA Summer Bootcamp 2020, please contact James Kent at kjames@ceibs.edu for more information. More details about CEIBS's top-ranked MBA programme at http://www.ceibs.edu/mba.