Tasting Innovation in Tokyo
Friday, December 14, 2018
Tasting Innovation in Tokyo
~ MBA overseas elective on Entrepreneurship and Innovation
December 10-14, 2018. Tokyo -  Japan, the land of sushi and ramen, anime and otaku, Toyota and Panasonic, and, for one week only, the home of 40 CEIBS MBA students taking part in an overseas elective on Entrepreneurship and Innovation hosted by GLOBIS – Japan's largest business school.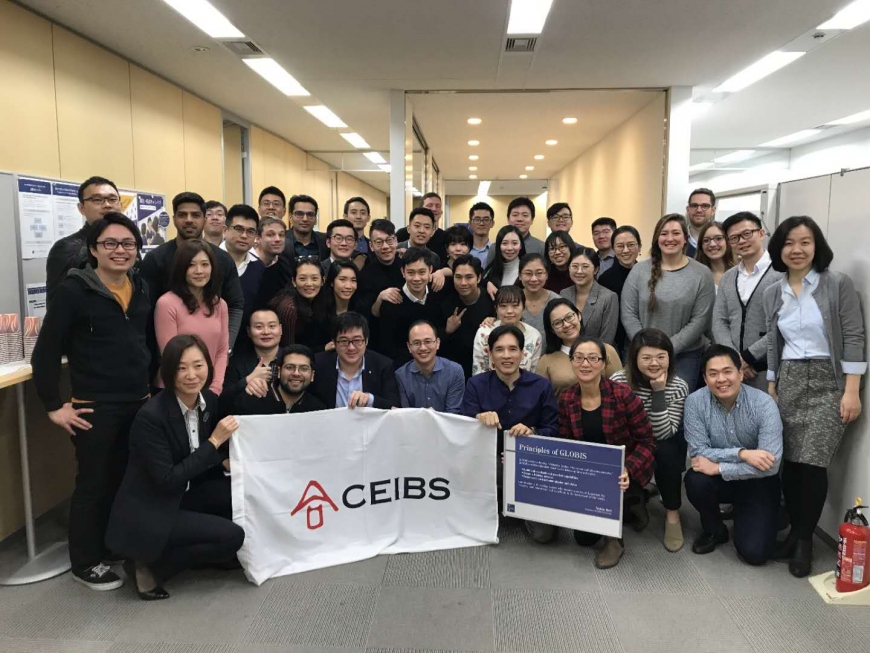 On Monday, we learned about traditional Japanese management culture from the dean of GLOBIS University's Graduate School of Business, Mr. Tomoya Nakamura. During the session, Mr. Nakamura highlighted some of the most important values of Japanese management style, mainly that the company is viewed as a family. According to this style of management, the manager is supposed to not only manage the company, but also take care of his/her subordinates, an arrangement which results in lifelong employment and firm commitment from employees to the company.
In the afternoon, we began our company visits with a trip to the flagship store of Toraya, a company that sells a popular sweet bean dessert called wagashi. During the visit, we learned about Toraya's journey from its humble origins to becoming a supplier to the Japanese Imperial Family. Key to their growth has been a focus on perfecting the art of creating wagashi, rather than on sales or promotions. This way of thinking differs from the Western approach of pursuing company growth, but any doubt we had about their priorities were quickly erased following a wagashi-making demonstration from a Toraya chef.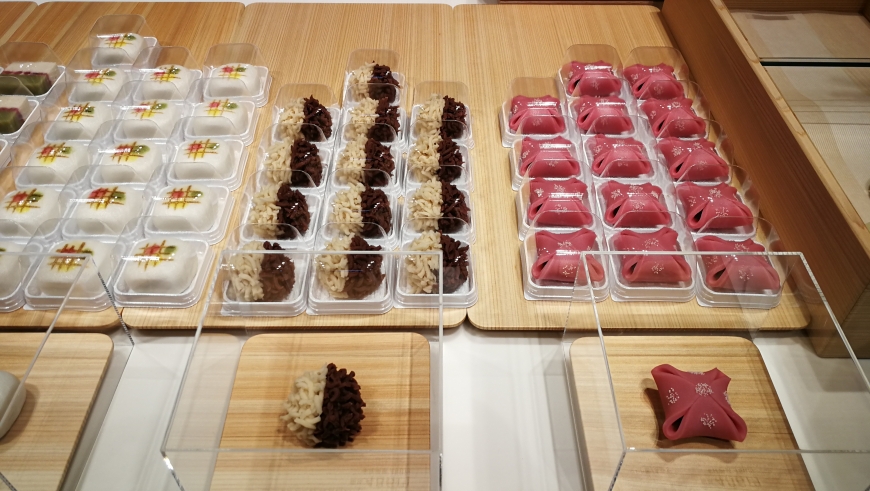 Tuesday began with a sharing session from GLOBIS President Mr. Yoshito Hori on the origins of the school. We then took a deep dive into Japanese content and explored the unique appeal of the all-female Japanese girl band AKB48. Given their chief producer's goal to create a group positioned around the concept of 'idols that you can meet', we discussed how this helped them to become an overnight sensation. Although we were unable to secure tickets to see AKB48 on stage, a couple classmates went to Akihabara to see the AKB48 theatre.
That afternoon, we visited Polygon Pictures, the 3D computer graphics company responsible for the recent Netflix hit, Blame! The deal between the two companies is an important step that will allow Polygon Pictures to reach a global audience on Netflix.
Wednesday's focus was on the Japanese economy and traditional culture. After learning about Japan's "flat economy", an increasingly aging population, and new multistage life plans in the morning, our attention turned to meditation in the afternoon. We had a cultural tour of Sojiji Temple and learned how to zazen – a Buddhist form of meditation.
The highlight of the week was visiting cosmetics company Albion on Thursday. After arriving at the company headquarters, everyone was given a goody bag with free samples and assigned a beauty advisor. After thoroughly cleaning our faces, moisturizing with lotion and toner, and experimenting with a myriad of makeup, I noticed even some of our male MBA counterparts were enjoying themselves.
On the final day, we discussed how to become a moon-shot leader – a blend of futurist, humanitarian impact driver, technologist, and innovator. In the afternoon, one of the founders from Tokyo based AI start-up Cogent Labs came to share an overview of their projects and talk about the big picture of artificial intelligence.
After spending the week in Tokyo, we left with new perspectives on innovation in Japan, the balance between Eastern and Western approaches, and a deeper understanding of how business is informed by traditional values.