The Secret of Israel's Startup Success
Friday, December 14, 2018
The Secret of Israel's Startup Success
- MBA overseas elective on innovation in the start-up nation
December 9-14, 2018. Tel Aviv – Travelling from Shanghai to Tel Aviv, and then to the sacred city of Jerusalem, 89 MBA 2020 students visited Israel seeking the answer to the question, "What makes Israel an innovative nation?" During the five-day module, we formed our answers from different perspectives including culture, history, business, and government policies. This rewarding journey consisted of ten lectures at Tel Aviv University, three visits to Israeli start-ups, and cultural visits to historical sites such as Beit Hatfutsot, the Museum of Jewish People.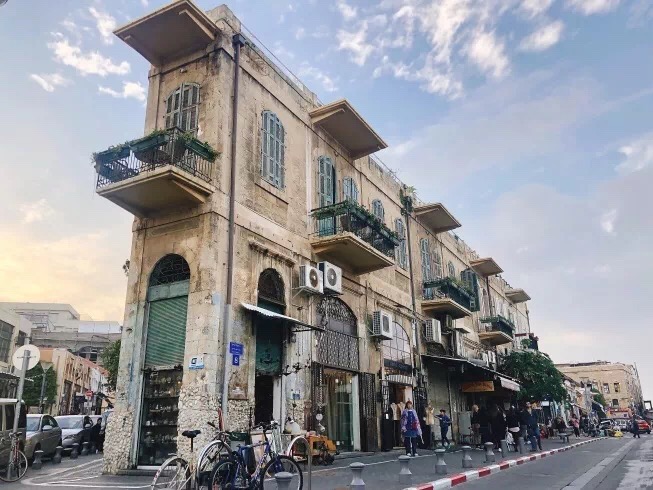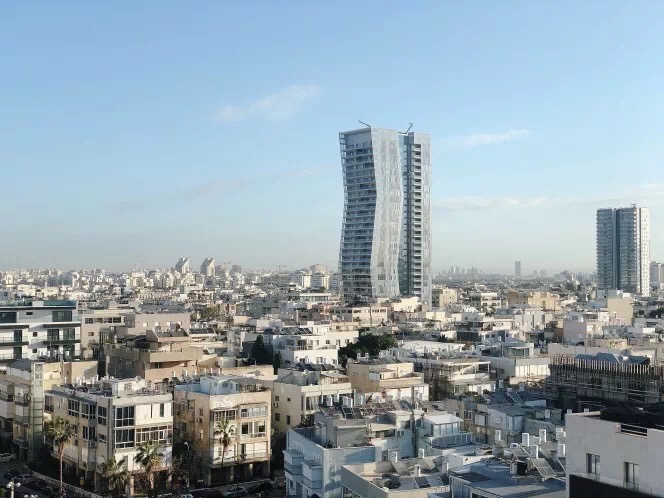 To begin the elective, we learned about Israeli culture, entrepreneurship, and personal leadership at Tel Aviv University. Before coming to Israel, many of us were already aware of the nation's unique history, but we now were now given a brand new perspective in being asked to consider the nation as a mega start-up. Indeed, Israel's challenges including a lack of natural resources, internal disputes, and the demand for external support are exactly the challenges a start-up would face. Since there is no textbook solution for the nation or the start-up, both need to be creative in drawing up solutions from scratch.   
Surprisingly, both the military and religion, both of which are often regarded as "rigid and conservative" in most countries, play an important role in Israeli innovation. During his lecture on Jewish philosophy and culture, Rabbi Ostroff introduced us to the concept of yeshiva, the Jewish way of education. According to yeshiva, without any help or mentoring, students learn by asking questions and through debating. Rabbi Ostroff said he believes the ability to ask questions is the secret to Israeli success. Mr. Poplawski, the founder of UNIQAI and an Israeli Special Forces veteran, then talked about the inevitable pull of young Israeli professionals to start-up entrepreneurship environments, which he said he believes is a result of their empowerment in the ultra-high pressure surroundings of the Israeli army. Finally, Tel Aviv University Coller School of Management Dean and Professor of Information Technology Moshe Zviran also delivered a talk in which he concluded that the Israeli gene of success comes from the "triple helix" of university, business, and government policies.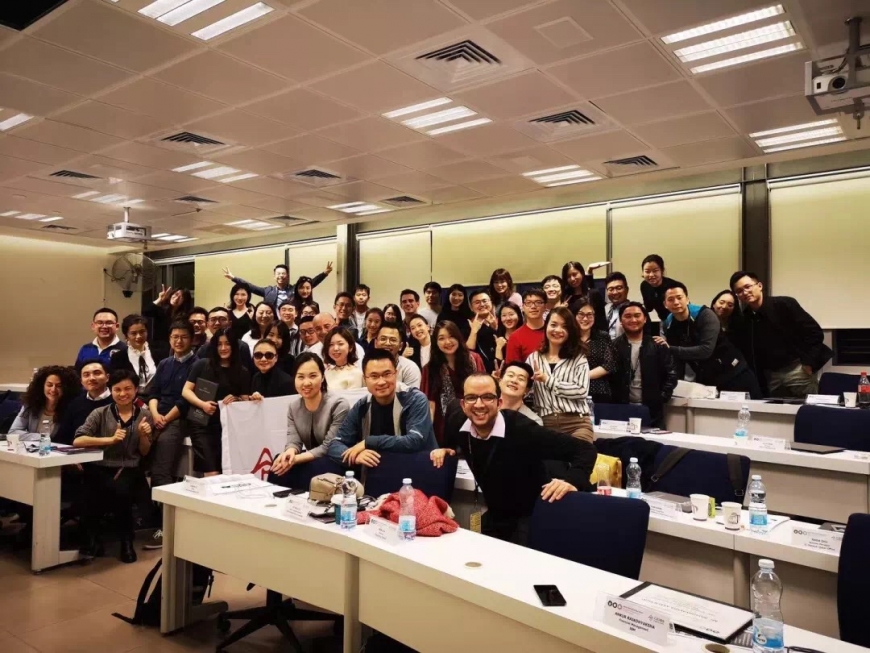 During the five-day module, students also visited three Israeli companies, including Netafim, a world-leading drip irrigation company; Impact Labs, an incubator platform for hardware-related innovations; and Vertical Field, an environment-changing agri-startup. The companies all shared two key characteristics – specifically, they use technology to solve problems despite a lack of resources and have had global aspirations beyond the Israeli market since birth. This provided a lot of inspiration because it highlighted yet another path to globalisation and showed that, given the right products and business models, business size and location should not be an impediment to success.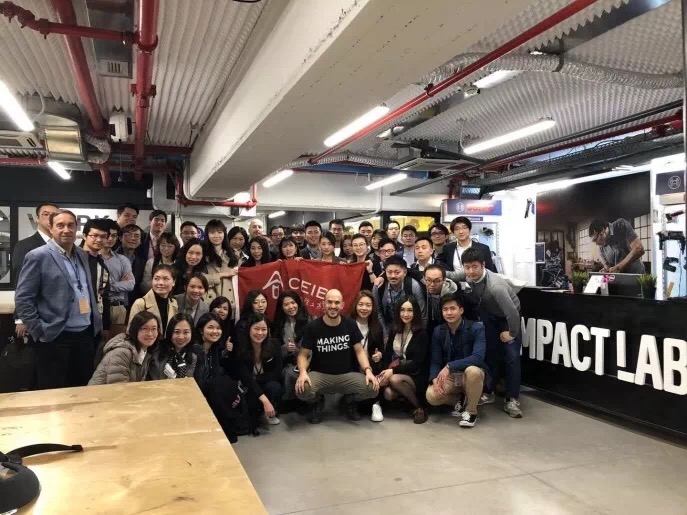 At Netafim, we learned about the development of drip irrigation technology, a technology born in Kibbutz Magal, a collective community in northern Israel, but now used worldwide. Interestingly, people in Magal have no private property, no wages, and receive free education. As of 2013, there was still 274 such communities, in Israel, accounting for $12 billion USD, or 9% of the country's annual GDP. Although some communities have been privatised in recent years, many continue to maintain features similar to those of communism. As a result, in addition to drip irrigation technology, many of us were greatly interested in the organisation of such communities and the way they interact with the outside world.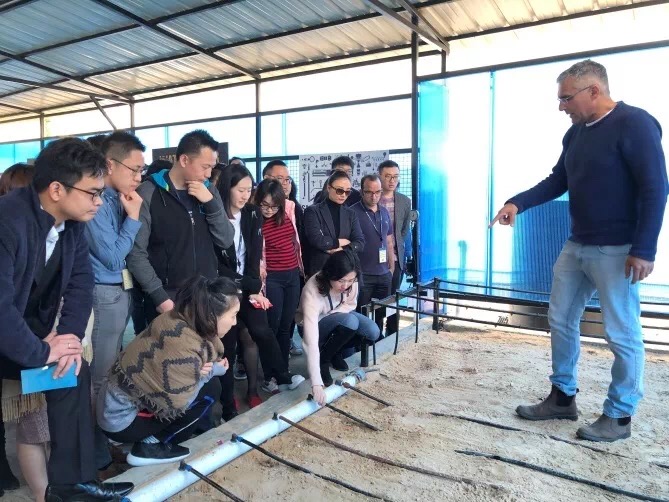 Back at Tel Aviv University, Composer and Conductor Maestro Roni Portat's treated us to a workshop on "Conducting Your Mind to Success" in which he explained that a conductor of an orchestra, like the leader of a company, needs to convey goals clearly, build up a team norm, and establish a leadership style. The workshop kicked off with a focus on inner self and presence, followed by an activity in which participants identified different leadership styles from watching videos clips of conductors.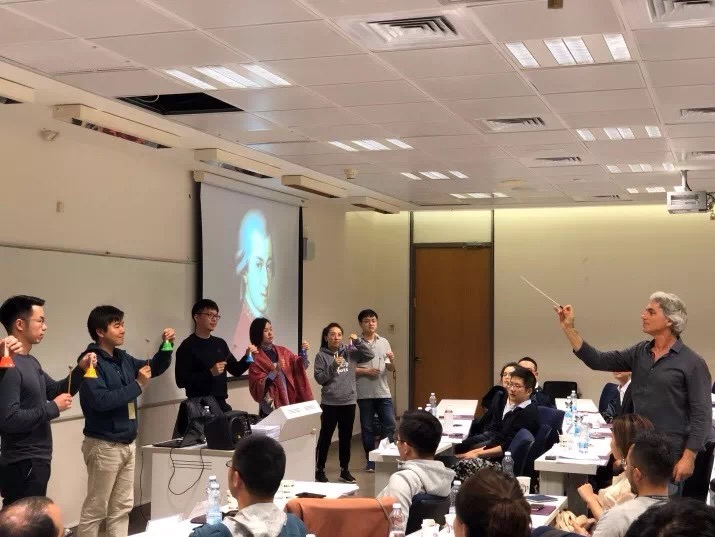 Another highlight of the trip involved mixing with fellow young Israeli professionals at an official dinner. During the event, we were each paired with Israeli peers who had retired from the Israeli army and/or had started multi-national companies. We were even able to engage with Mr. Eli Cohen, the Israeli Minister of Economy and Industry, who encouraged us to be more open towards technology, and to help build Israeli-Chinese relationships after graduating.
After a rewarding five-day journey, many of the participants from our group also chose to visit Jordan, Turkey, or Egypt to gain a deeper understanding of the surrounding cultures and Israel's special position in the world. For CEIBS MBA students, this was not just a journey to investigate the Israeli successful factors, but also an all-round experience as a future leader to look into one's inner self.