Thursday, September 21, 2023
Prof. Frank Bournois: "China Depth" essential for international business leaders
September 21, 2023, Shanghai – In a volatile world and an evolving business education landscape in which China plays an ever larger part, business schools are facing a rapidly changing environment that requires new approaches and new ways of thinking. With this in mind, how can business schools equip students with the skills, knowledge and attitudes they need for success in the contemporary and future world of business?
We sat down with newly appointed CEIBS Vice President and Dean Frank Bournois, who also serves as Professor of General Management and Leadership, to discuss the essence of business management in today's interconnected world, and the significance of China depth for international business leaders.
Challenges facing business schools today
Prof. Bournois joined CEIBS in April 2023 after serving as Executive President and Dean of ESCP Business School since 2014. In addition to his academic background, the French native is also an expert in corporate governance and how large firms identify, manage and develop their future leaders.
His professional experience both in and out of the classroom has made him realise that among the many challenges facing business schools today, one that is not often mentioned is the increasing obsolescence of management knowledge.
"What was true in business schools 40 or 50 years ago is no longer valid, and the validity of management knowledge is shortening year after year. Therefore, business schools must not only educate and prepare the leaders of tomorrow, but they have also to bring back to the business school their alumni," he says.
With years of extensive experience in providing consulting services for large European companies, the leadership expert further recognises that management is not only about technical proficiency, but also about soft skills.
"It's very important to find good chemistry between educating around the technical skills and the softer skills," he notes, adding that one big mission and purpose of business schools has to do with the education of the next generation of responsible leaders. This means being accountable to others for what you're doing, and what you're making others do.
To this end, he further recognises that over time CEIBS has demonstrated exceptional experience in guiding people to the next step in their personal and professional journey and educating the leaders of the future, whether by providing a crucial link between China and the rest of the world or by conducting cutting-edge research in the fields of ESG and the AI-driven world of tomorrow.
"People from different programmes can go through a variety of learning experiences, company visits, case study methods, all of which contribute to personal and professional development," Prof. Bournois explains.
When it comes to the role of CEIBS in bridging China and the world, he points out that China and Europe have a lot to offer to one another, and CEIBS can offer a great deal because it is precisely the purpose of the school to educate Chinese, EU and international leaders.
CEIBS MBA: A foot in both China and the world
While business schools are becoming increasingly responsive to their student's diverse needs and aspirations, Prof. Bournois highlights that CEIBS' unique positioning of "China Depth, Global Breadth" makes the school's MBA programme distinctive from competitors.
"From day one, MBA participants will be discovering the sides of China they are not aware of, and they will apply this to their global understanding of companies' operations," he says.
Sitting as a member of the Board of Directors of Mazars, Prof. Bournois is able to identify that what CEIBS brings to its MBA students is exactly what companies need as they develop their global businesses and manage teams.
In particular, he continues, Gen Z is the generation that is going to enjoy the CEIBS MBA programme as they develop different lifestyles and ways of doing business from their predecessors.
"What there is very much in CEIBS MBA is a series of learning experiences with different kinds of leaders, not just leaders of large multinationals, but also a lot of entrepreneurs with a variety of inputs […]. What [CEIBS MBA students] learn is going to lead them to be more employable," he says.
"I believe MBA participants will get an array of experiences that a company leader goes through with international operations in terms of people management, market access, finance and tax, all of which are key dimensions when they manage businesses," he adds.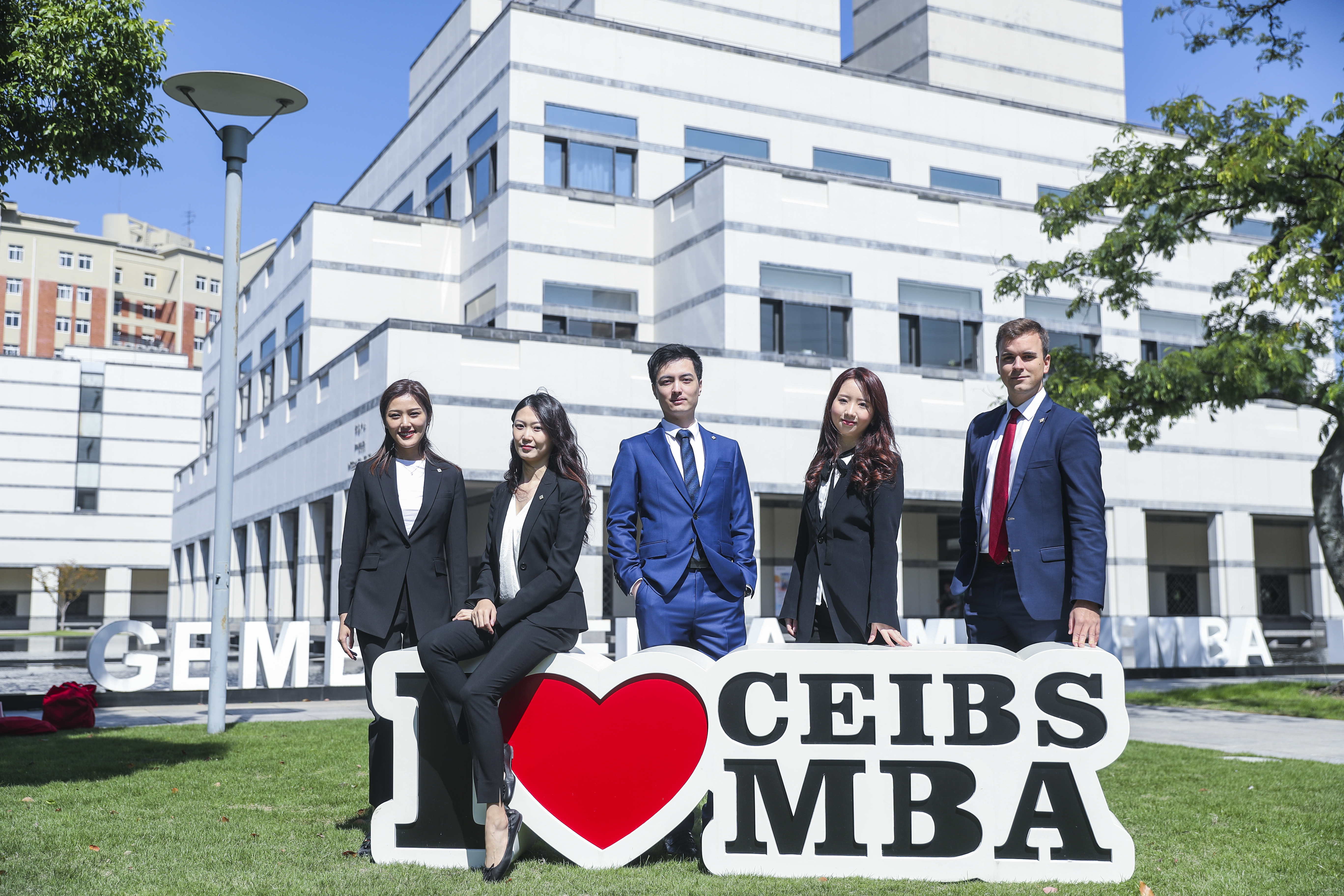 A world-class faculty and extensive experiences both in and outside of China are other advantages that the CEIBS MBA programme has to offer.
"The 16-month English-language MBA opens a lot of doors to participants, such as company visits in China, and visits to our Zurich and Accra campuses […]. The programme also brings faculty from both China and other parts of the world to confront ideas," he explains.
CEIBS Global EMBA: Preparing the leaders of tomorrow
In discussing the school's top-ranked Global EMBA, Prof. Bournois emphasises that the programme is a place where students learn for today and prepare to become better leaders for tomorrow.
"We've got seasoned Chinese and international leaders coming together who give the best of themselves by learning and sharing ideas in the business community, and investigating 'China Depth, Global Breadth' together," he says.
In particular, he continues, faced with new challenges in a post-pandemic era like company transformations and challenges related with ESG, there's no better time for aspiring leaders of tomorrow to begin a Global EMBA at CEIBS.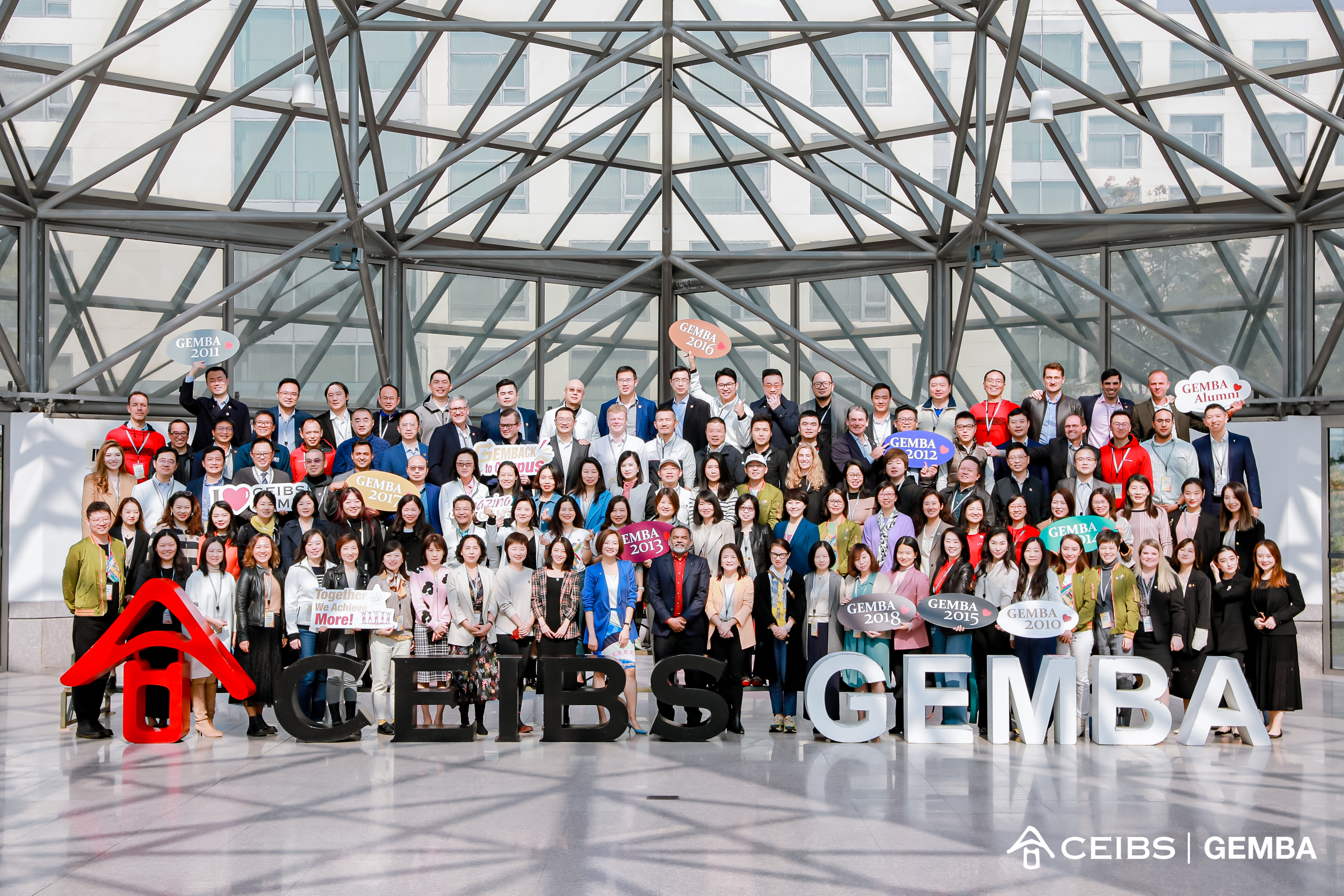 As a strong believer in globalisation, Prof. Bournois further emphasises the need for future business leaders to have China depth.
"International business leaders must have China depth, otherwise they would be making decisions coming from external consultants or specialists. And, if they want to have their hands on in the execution of their policies and strategies, they need to be aware and not just be told," he adds.
CEIBS Alumni: One of our greatest resources
While CEIBS regularly brings back alumni to keep the school and its students up to speed with current business trends, Prof. Bournois notes that there are also many other ways in which alumni can contribute to the school. These include sharing their experiences with participants of the CEIBS programmes, opening doors for company visits, acting as members of advisory boards, sponsoring events, and contributing to faculty research projects.
"CEIBS is a business school that is excellent in teaching, research, and business connection. Research cannot be done without alumni opening their doors, because it has to do with qualitative methods, and 'China Depth' means going deep into the nature of the organisation," he says.
The diverse background of CEIBS alumni in and outside of China is another advantage to promote the spreading of Chinese management knowledge around the world.
"We have many alumni who occupy different business functions in different business sectors in China. They are highly connected with our faculty members by writing research papers together, providing ideas, and sitting on the advisory board. Therefore, Chinese management will become much more accessible to all participants of our programs and leaders participating in the executive education programmes," he adds.
As of today, CEIBS has more than 28,000 alumni from over 90 countries around the world, and has provided a broad range of management programmes for more than 200,000 executives in China and abroad.
ESG: At the heart of CEIBS' mission
In discussing the fast-evolving nature and increasing importance of environmental, social, and governance (ESG) initiatives, Prof. Bournois highlights the substantial resources that CEIBS is pouring into the discipline, with the aim of becoming the "go-to place" for generating and disseminating cutting-edge knowledge related to sustainability and corporate social responsibility in China and Asia as a whole.
"ESG is at the heart of CEIBS pedagogy. It's being taught in all of our programmes and is one of our four key research areas," Prof. Bournois says, noting that the school has been releasing an annual ESG Report since 2018.
To make the most of its considerable resources, the school is also utilizing a cross-discipline approach to harness the diverse abilities of its faculty and provide ESG management knowledge.
"We have a very competent team in place with over one third of faculty involved in ESG areas, be it green finance, ESG and consumers, people management, and ESG for the younger generations," he says.
Though it's easy to talk about ESG, CEIBS is also walking the walk by putting ESG theory into practice.
"We have gone through a KPMG audit of our ESG practices. We have ESG objectives. As Dean, I feel those aspects as a Chief Impact Officer. In the future, we need to measure all of our ESG improvements in terms of energy saving and waste management," Prof. Bournois says.