Sunday, January 01, 2023
The pursuit of ideals will lead us to our desired destination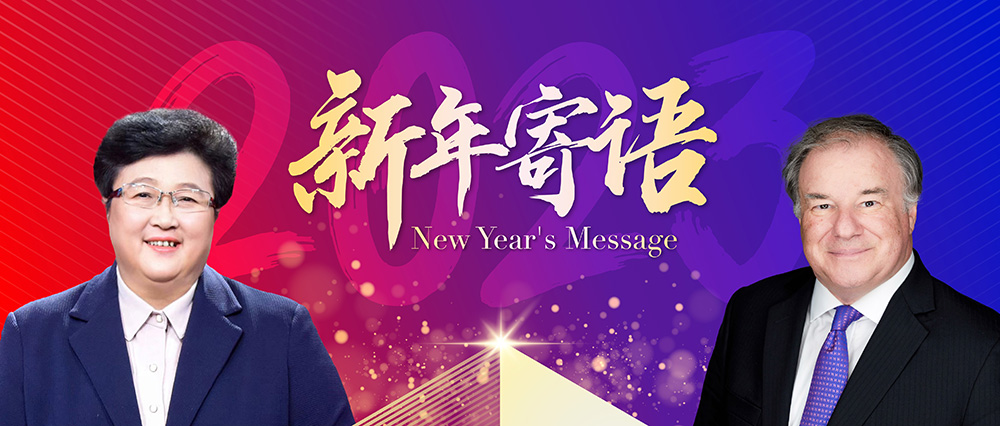 Dear CEIBS Community,
Happy New Year! We hope you are healthy and ready for a fresh beginning in 2023! On behalf of the school, we send our warmest and most sincere greetings for the year ahead!
The past twelve months have not been easy for many of us, but challenges and adversity also make us stronger. Together, we continue to seek out the way ahead amidst the turbulent times.
In management, perseverance is also known as "resilience." It is the ability to bounce back quickly from setbacks and continue to grow in the face of adversity. As an ancient Chinese saying goes, "Those who are determined will find it easy to do difficult things; those who do not stop walking will surely reach the end of the long journey."
In addition to conveying knowledge about resilience, CEIBS also strives to build and improve its own resilience. Over the past few years, despite a challenging environment, we have taken important steps toward becoming one of the most respected international business schools in the world. And, although pandemic measures hit the schools' operations hard over the past 12 months, our faculty and staff worked hard to keep learning going and help students stay connected.
In 2022, CEIBS' brand awareness and international influence continued to grow. The CEIBS Insights Europe Forum series made a big offline return with dual-venue stops linking Brussels, Paris and Shanghai, advancing economic and cultural exchanges between China, Europe and the world. Events such as the CEIBS Professors on the Future Outlook and CEIBS Research Meets Management series, Pudong International Talent Hub Forum, the Forum for the Coordinated Development of the Beijing-Tianjin-Hebei Region and the Greater Bay Area Economic and Talent Development Forum, tackled trending topics and offered timely and in-depth insights into key areas of social and economic development.
We also strengthened our academic reputation as a think tank over the past year. Our MBA programme was again ranked #1 in Asia by the Financial Times, while our Global EMBA programme ranked #2 worldwide for the third year in a row. A record 15 CEIBS faculty members made Elsevier's list of Highly-Cited Chinese Researchers. Meanwhile, CEIBS contributed roughly 290 policy recommendations to high-level Chinese government decision-makers in 2022. The school also helped launch a science and innovation case collection project to promote case studies based on the best practices of Chinese companies.
In 2022, CEIBS alumni and alumni-helm companies continued to play a pivotal role in driving development and were frequently listed in major rankings. Whether on campus or at various online and offline events, our alumni shared their insights and thoughts on current and future prospects and trends. They also continued to forge ahead with humility, confidence, and commitment to instigate change, persistently charting a better future for China and the world economy.
Even in times of increasing uncertainty, the CEIBS community has always acted on its motto of 'Conscientiousness, Innovation and Excellence' with an unwavering commitment to the school's mission of educating responsible leaders versed in 'China Depth, Global Breadth.' Amidst turbulent seas, so long as we move forward with determination, we will surely experience those magnificent moments when the wind is in our sails.
As 2023 begins, a new breeze drifts through our campus corridors and the light glitters on lake surrounding the CEIBS Pyramid. As the famous Chinese historian Hsu Cho-Yun once said, "An ideal realm is not attainable, but there is always something we can make better." With our sights set on new heights, let us press ahead and strive for a better future. We wish you and your family a bright, healthy, and prosperous new year ahead!
Prof. Wang Hong
CEIBS President
Prof. Dominique Turpin
CEIBS President (European)