Monday, March 05, 2018
CEIBS Alumni Celebrate Spring Festival in Berlin & London
The CEIBS Alumni Chapter in Germany celebrated the Chinese Spring Festival with a dinner in Berlin at the city's best Chinese restaurant on March 1. The dinner featured a guest speaker, renowned business journalist Mr. Wolfgang Hirn, who discussed his book, Chinas Bosse. The book includes coverage of the Chinese automaker Geely and just this week the company's CEO Li Shufu announced a strategic investment in the German automaker Daimler. The 10 alumni who joined the dinner were glad for the opportunity to discuss this news about the company with Mr. Hirn. President of the Germany Chapter, Mr. Johannes Muffler, updated the alumni on latest developments at CEIBS .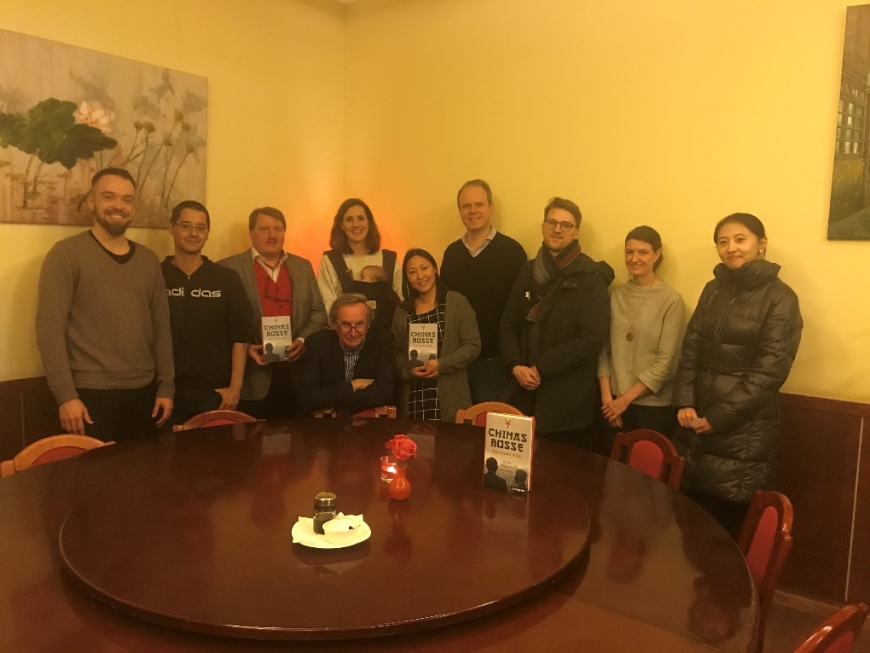 (CEIBS Alumni Celebrate Spring Festival in Berlin)
The CEIBS Alumni Chapter in the UK celebrated Spring Festival on February 10 in London during the chapter's first official meeting with its new leaders. Around 20 MBA and EMBA alumni attended, and they were joined by former CEIBS faculty member David de Cremer who is now based in the UK.
(CEIBS Alumni Celebrate Spring Festival in London)