Differentiating my brand
While working in M&A, I had a feeling that I was lagging behind, without differentiating my strengths from others. Therefore, I tried to find something to leverage my future career towards. As I worked to close Chinese deals, my interactions were full of learning and sharing industry insights, which lead me to realise the strength of China's industries leading the world in AI and pharmaceuticals. Motivated to learn about these industries and advance my career, I applied to CEIBS.
Even now, I distinctly remember how I vowed to change myself, speaking to my classmates with a trembling heart: "I want to change from being an introvert to being an extrovert, and I hope to have good, life-long relationships with my classmates" I had said.
When I compare my Term 1 self with myself today, I think I have taken incredible strides to become an extrovert, and my relationship with my classmates is fruitful to say the least.
Internal Growth
Sharing my opinion
Throughout my MBA journey, the greatest impact I felt has been related to my internal growth. When the MBA programme first started, I found myself an odd figure during group work, being introverted and quite apprehensive when it came to openly sharing my opinions. I was never the "quiet" one in my workplace, but here I was only listening without saying much. Compared to the culture in my own country, it came as a bit of a shock to see my CEIBS classmates being so proactive. However, since my team members knew about my "vow" to be more confident, as time went by, they encouraged me to share my opinions, intentionally pushing me out of my comfort zone. Now, many months later, I am not only confident in sharing my opinions in small groups, but also in presenting in front of large audiences.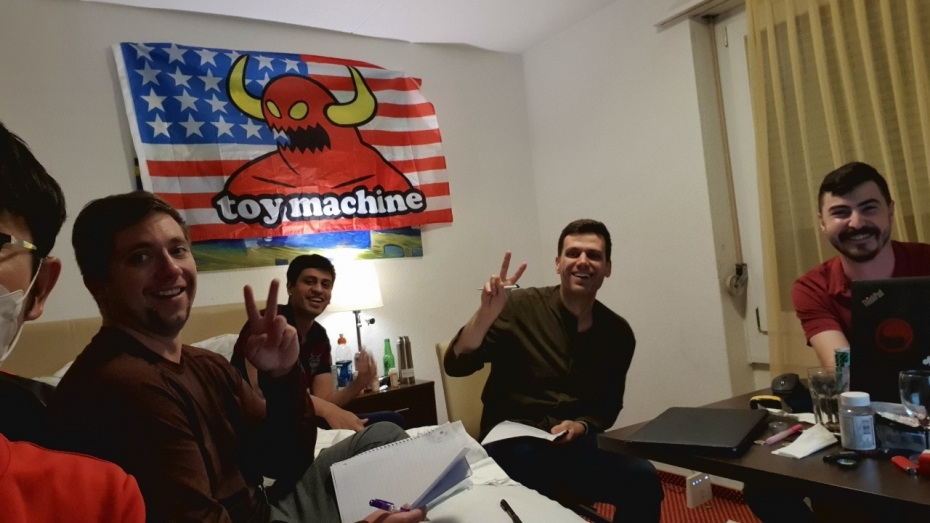 Acquiring new knowledge
Coming from a background in finance, I was familiar with financial concepts. However, through the core courses in Terms 1 and 2, I was exposed to other critical aspects of business, such as marketing, strategy, organisational behaviour and corporate governance. This not only encouraged me to view business issues from multiple perspectives, but also enabled me to channel my thoughts logically through the various frameworks introduced in class. At the same time, I further matured my knowledge by participating in the Roland Berger Case Competition and S&P Case Competition.
External Growth
Various networks
I started my MBA journey with strong intentions of forging deep and meaningful relationships with my classmates, something I could sustain for life. Not only have I gained a very international network from within my cohort, but through the various extracurricular club activities, mentoring programme and other alumni networking sessions, I have had many opportunities to grow my network beyond my immediate peers.
Understanding business in China
As per CEIBS' "China Depth, Global Depth" slogan, I have been introduced to a lot of China-specific business knowledge during my MBA. In many classes, China-specific cases are used to gain thorough insights into China's current trends. Through the Shenzhen-Guangzhou module, I visited a wide range of Chinese companies, from small and medium-sized ones to major ones like Tencent and BYD. Rather than simply getting information about business in China from reading articles, I have had the chance to witness it first-hand and gain insider knowledge by interacting with senior executives from Chinese companies.
An on-going MBA journey
With one year left in my MBA journey, I have come far in achieving many of my goals through both external and internal growth. In the time that remains, I strongly believe that I will learn and develop myself even more. I hope by the end I will myself become the personification of "China Depth, Global Breadth" as a global professional.