A gateway to becoming a general manager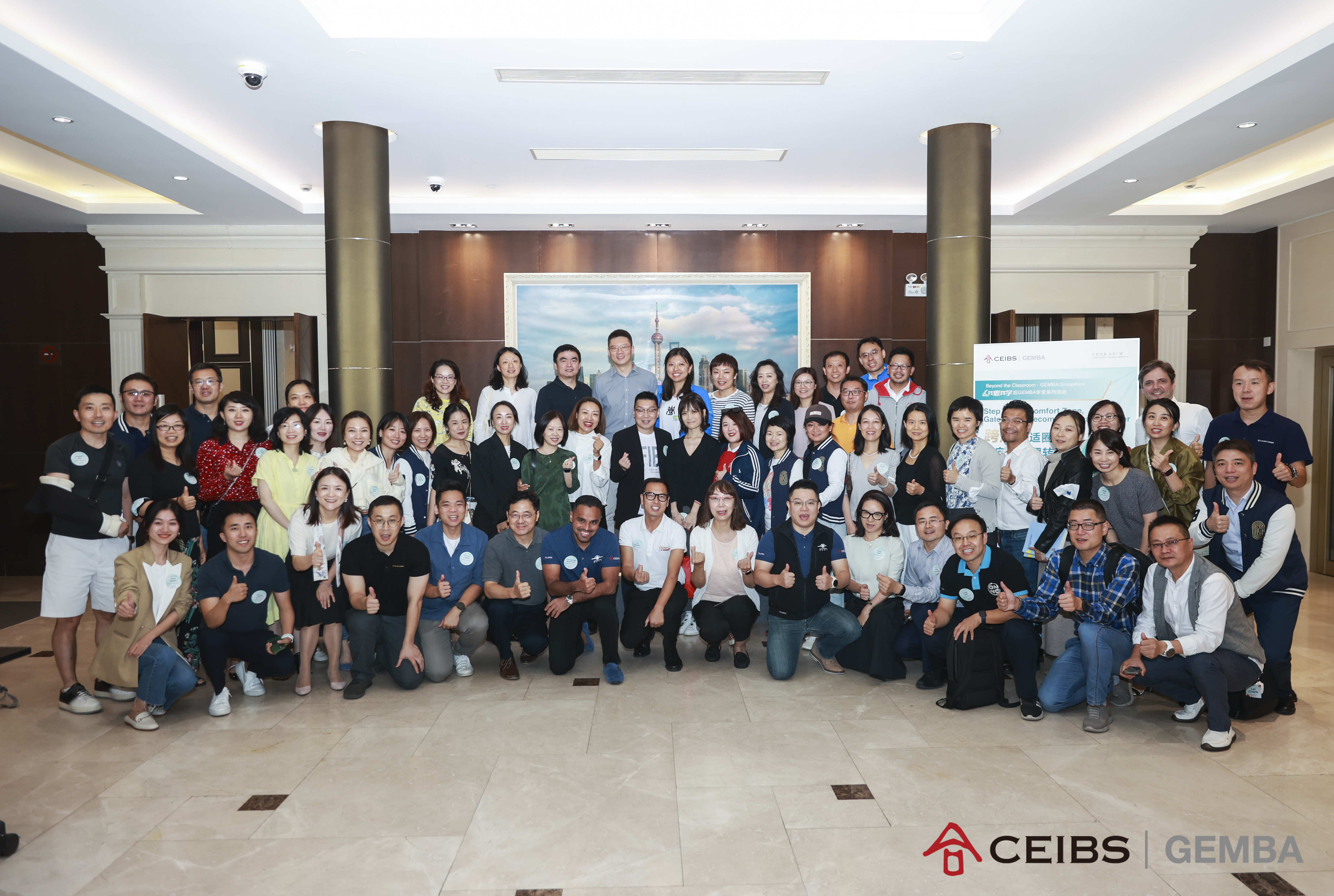 The CEIBS Global EMBA programme recently held its Beyond the Classroom - GEMBA Groupthink event on the theme of "Stepping out of Your Comfort Zone / Gateway to Becoming a General Manager." The event was attended by over 60 GEMBA alumni and current students from various cohorts.
During the event, Independent Executive Coach and Leadership Consultant Linda Zhang (GEMBA 2001); General Manager of Sanofi CHC China Ceci Chen (GEMBA 2015); General Manager of Sartorius China Sarah Wang (GEMBA 2016); and Vice President of Bayer Healthcare Pharmaceuticals Yuan Junjie (GEMBA 2018) shared their experience on becoming general managers, and how they stepped out of their comfort zones to embark on a journey of transformation.
Are you prepared to step out of your comfort zone?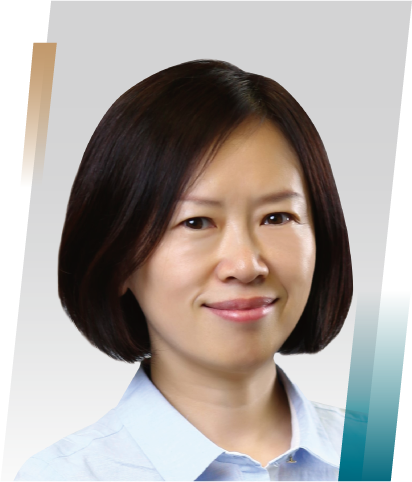 Sarah WANG
I've worked in multinational companies since obtaining my master's degree, and I've been involved in the pharmaceutical industry for over 20 years. I've worked in many positions, including sales, technical support, and marketing. In May 2022, I became the General Manager of Sartorius China, and I'm still getting used to this position.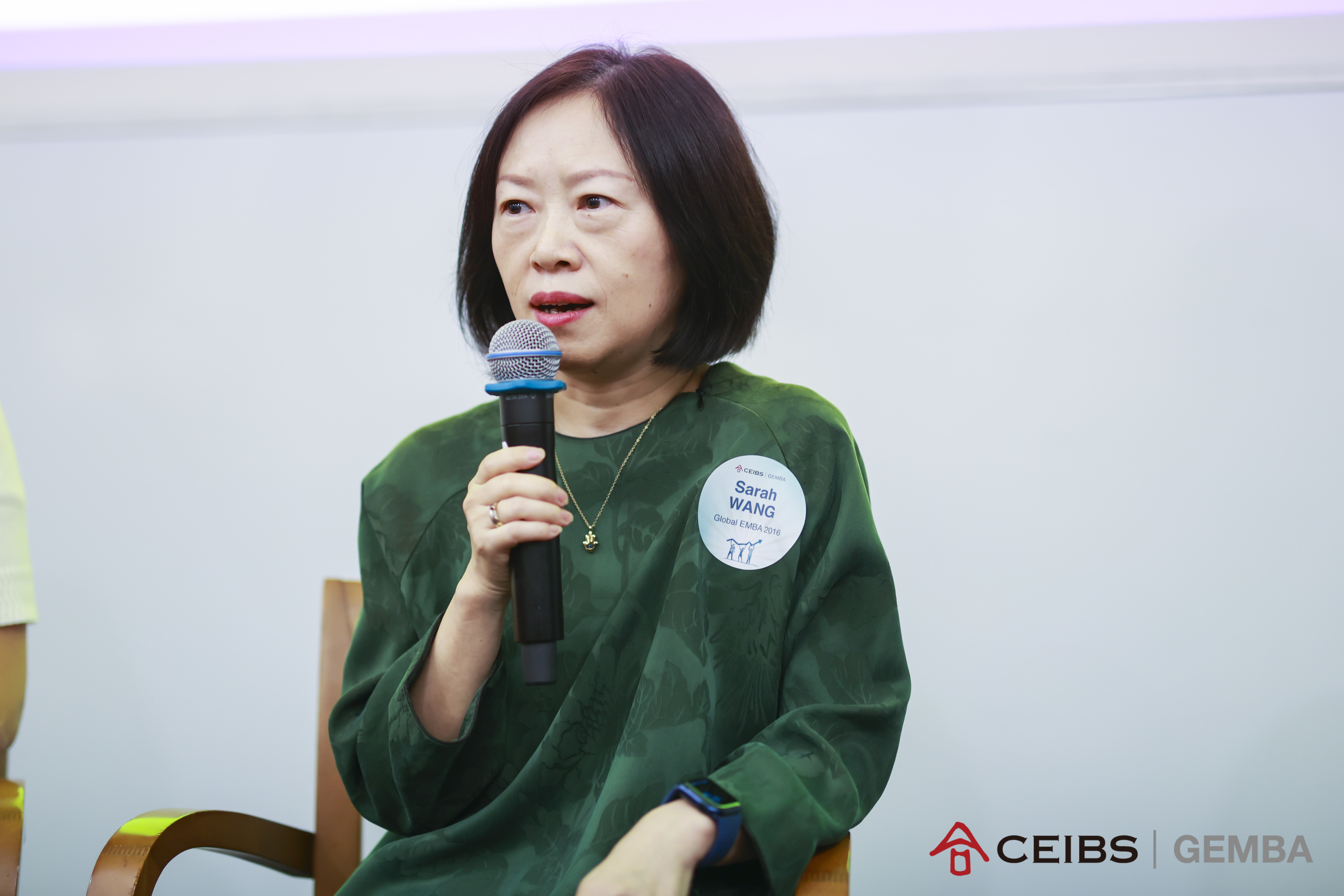 Sartorius is a German company with a history of more than 150 years. Having been in the Chinese market for 30 years, this marks the first time it has set up a General Manager position in China, which shows the company's expanding prospects in the Chinese market and determination to capitalise on it. In a world with an increasingly complicated business environment, it is particularly important to make effective and efficient decisions in organisational operations. Under the new corporate structure, we have set up a leadership team in China, with members who have over 15 years of experience in their own fields. We embrace challenges and champion entrepreneurial spirit to drive changes. I have always believed that teamwork can play a crucial role in organisational development. Therefore, building the right team within the company is the first step for a new leader.
Yuan Junjie
My whole career has been basically in pharmaceuticals, shifting between different functions, from sales to marketing and channel development. The only exception was a short-lived experience with an internet company.
I've experienced two major "anxieties" throughout my career. The first was when I decided to join Alibaba. Back then, I was quite comfortable in my previous position, but had no idea where the future would lead. I had always worked in the traditional healthcare industry, so I wanted to try something new.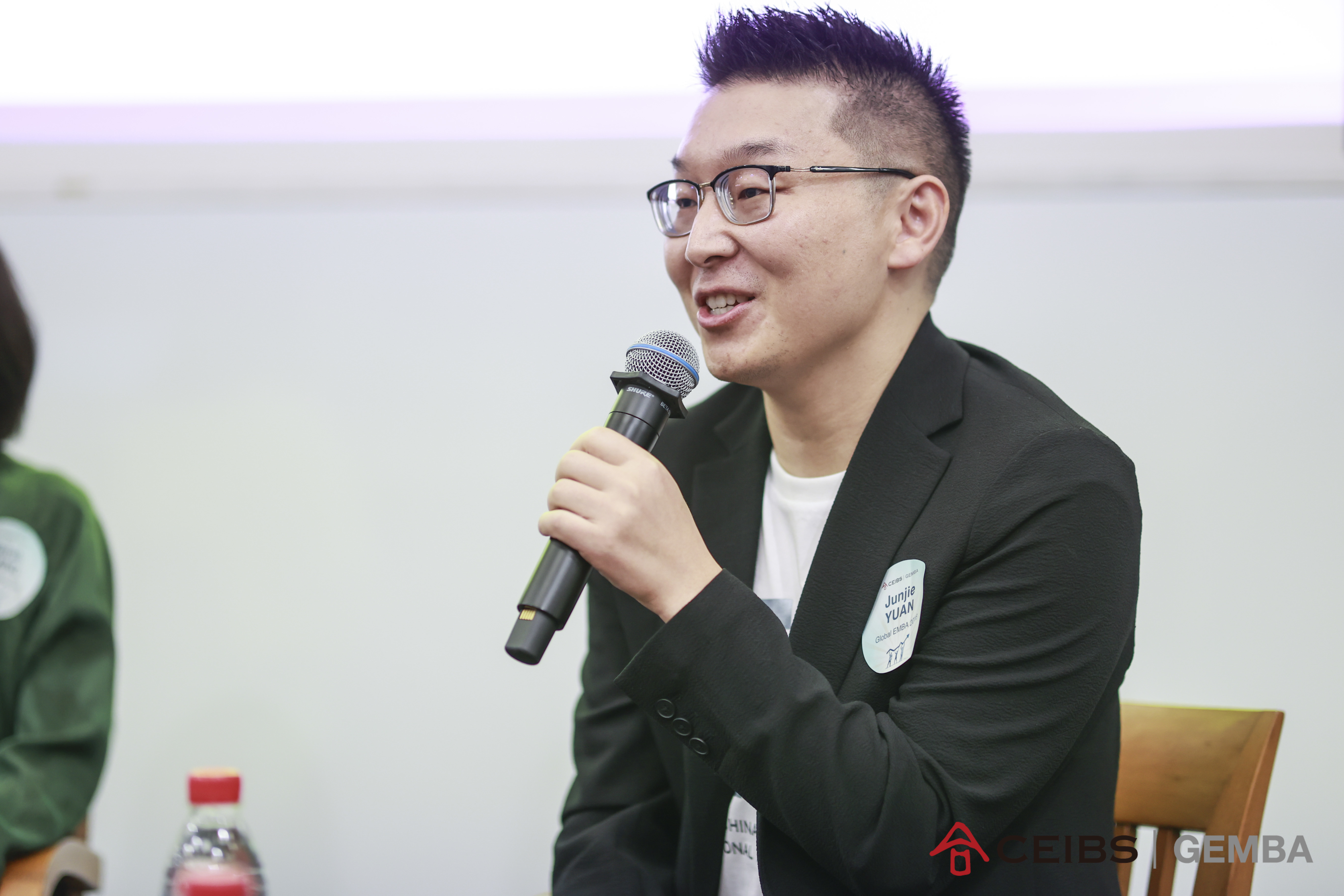 The second one is unfolding right now. Once again, I can't see into the future. The healthcare and pharmaceutical industries are confronted with many challenges and uncertainties. After the explosive development of the past 30 years, we now face new questions: How should a healthcare or pharmaceutical company make rapid business transformations to adapt to the industry's emerging trends? Another question I keep thinking about is, what roles will foreign pharmaceutical companies come to play in the Chinese market in the next 10-20 years?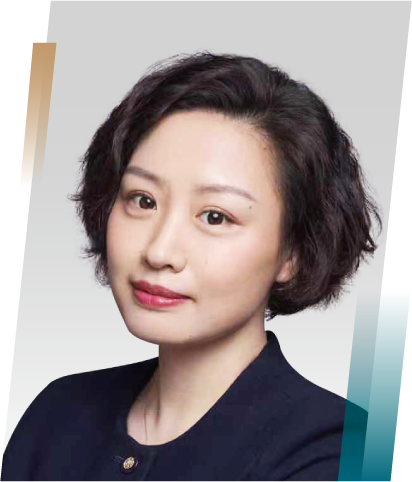 Ceci Chen
Prior to joining Sanofi two years ago, I worked at P&G for ten years and Johnson & Johnson for eight years. I had multiple roles in sales and marketing, along with local and regional experience on the way to becoming a general manager. Now, I'm heading the consumer health sector at Sanofi with a team of 100 people.
When I was in sales, I rotated between different sales roles, which helped me pave a path towards becoming a sales head. While this path sounded feasible, it would have been difficult for me to go beyond this point with aspirations to become a GM. A head-hunter at the time suggested that if I wanted to evolve into a general manager of a multinational company, I needed to gain experience in managing large teams, work across different functions, and be exposed to global perspectives. Following her advice, I started to enrich my career profile.
The interview with Sanofi fell on my 40th birthday. Though there were a lot of uncertainties about the role, the opportunity to take charge of the company's entire business in China was appealing to me. Therefore, with an "After all, there's nothing to lose" mentality, I embraced the opportunity and its challenges. I think the team I lead now resembles a startup company built on a big platform. After a couple of years of experience, my entrepreneurial spirit to explore my un-comfort zone has been significantly honed and refined.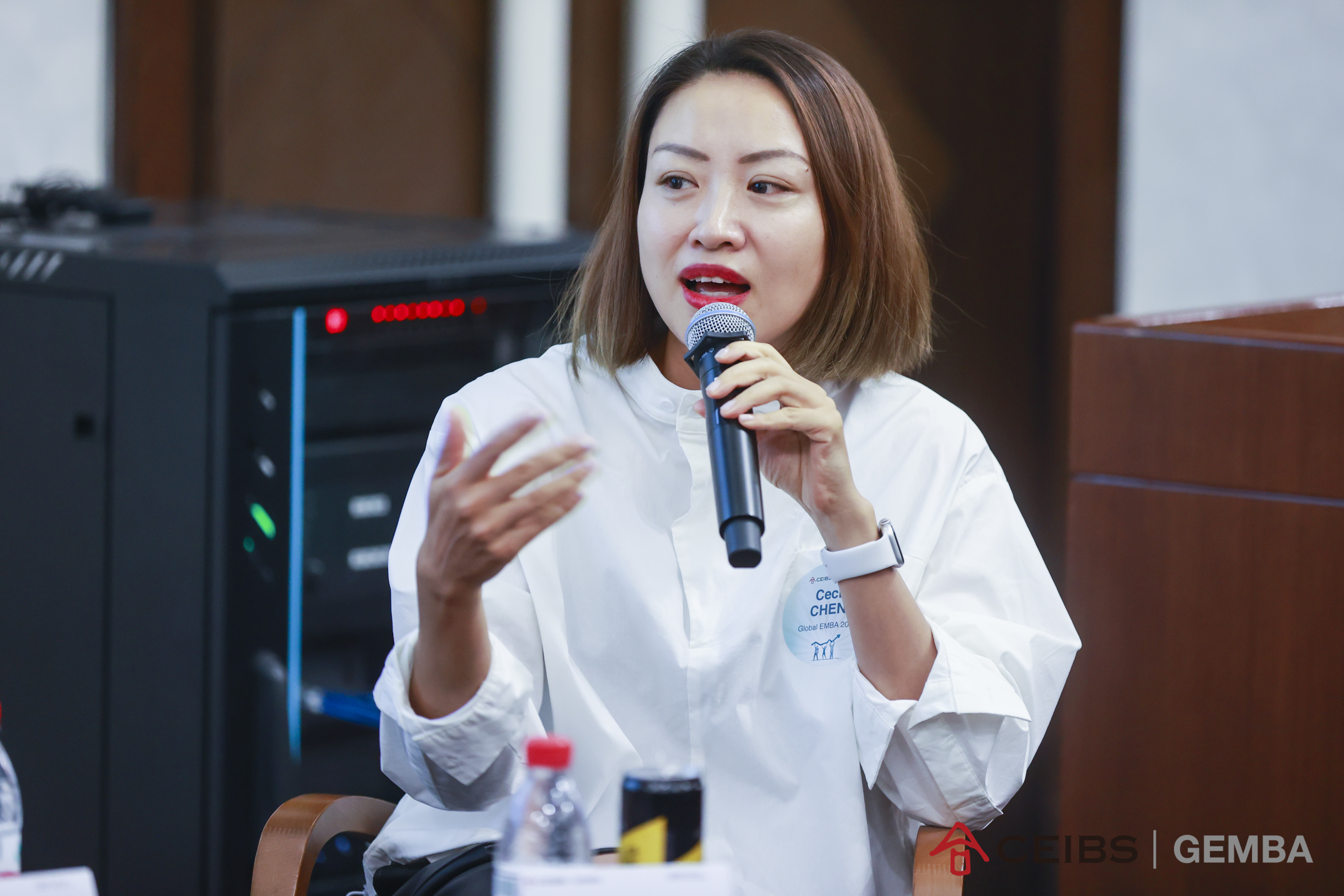 There are two important things that everyone should bear in mind when starting work at a new company.
First, clarify your roadmap for success to form a strategy during your first 90 days. In addition to analysing internal data and market information, seek external references, such as peer company benchmarking, or seek advice from professional consulting firms. The key is to identify what success looks like and how to achieve it, including major milestones and resources needed. It definitely doesn't mean making a simple copy of others' successes, but you can compose a unique "script" of your own with inspiration from others.
Second, build your teams with the same ambition. When I started at Sanofi, I had a team of less than 30 members, but now it has grown to 100. I held nearly 200 interviews and recruited over 70 people within one year. Motivation, or belief in the same ambition, is the most important factor in screening talent in my business. Building a strong direct report team also matters in implementing strategies quickly. I've maintained effective communication with my direct reports to ensure we are aligned and have trust in each other.
Lastly, if you want to become a general manager, staying in touch with professional and experienced head-hunters within the industry will keep you alert to the market. They can provide information about the latest opportunities and trends in the job market, and help you understand your own strengths and weaknesses. This is of a good help to polish you career plan.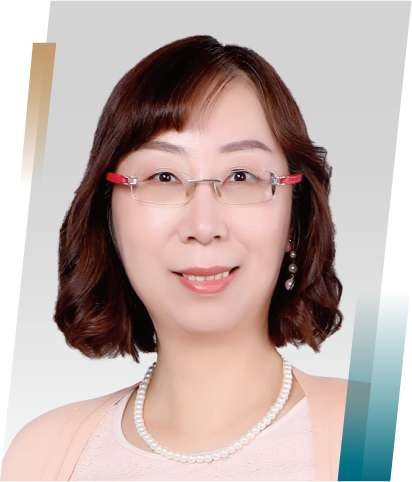 Linda Zhang
I'm a first-generation professional manager working in a foreign company, and I've held various positions in business management at P&G, L'OREAL, Alcatel, and the GN Group for 17 years. My experience is diverse, from sales to marketing, from B2C to B2B, and from sales and marketing director to the general manager of the North Asia region. My second career as an executive coach started in 2009, and most of my clients are company executives.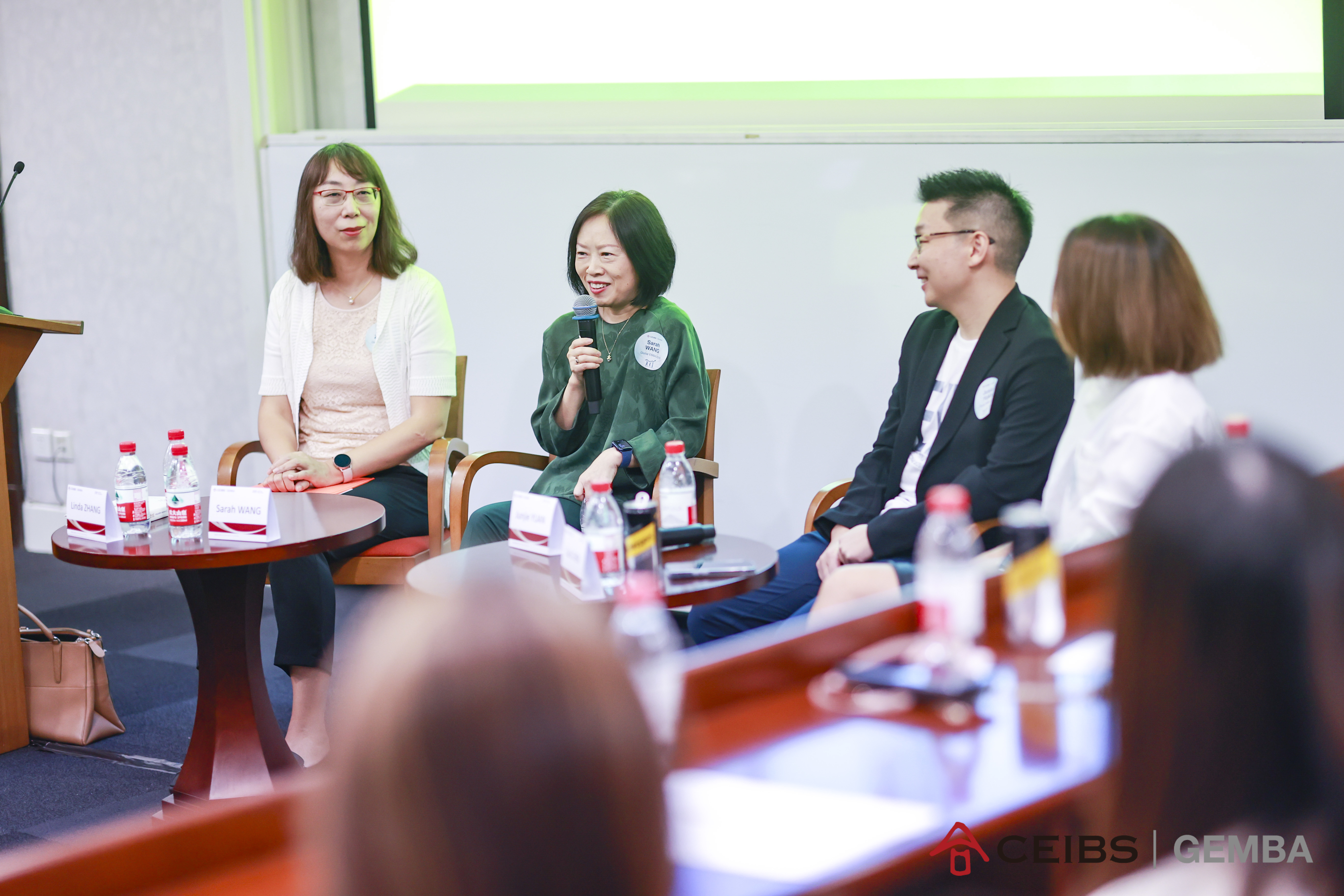 For many general managers who undergo career transitions, the first 6-12 months after the change are crucial. During this period, they will face multiple challenges involving complicated internal and external environments, accelerated development pace, high expectations from top management, and wide-ranging concerns from subordinates and other colleagues.
What soft and hard skills should a general manager have?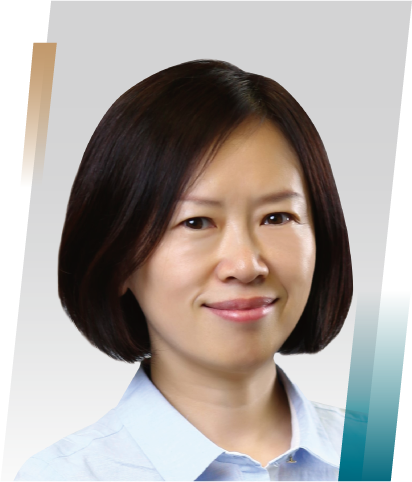 Sarah Wang
If you want to climb higher up the corporate ladder and become a general manager, I recommend staying in the same industry and building up your skill sets. Only in this way can you obtain professional knowledge, keep abreast of industry developments, and build a wide network, all of which a general manager should have.
Soft skills are fairly generalised. There are three main soft skills applicable to many positions.
First, emotion control. Strong emotional regulation skills can improve work performance and enrich personal relationships.
Second, see things from different perspectives. Seeing things from other angles helps you better understand the situation, and make more constructive decisions.
Third, self-reflection. This is an ability to dive deep into thoughts and values that help guide you toward making the right choices.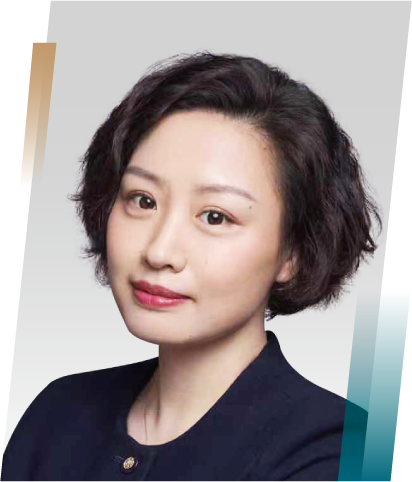 Ceci Chen
To become an excellent general manager, you must do three things correctly: Get trust from your boss, get deals done in business, and unite your team.
Getting deals done depends most on your hard skills. As a GM, priority setting is the key. You need to decide what the big bet decision should be made at the GM level without being distracted by daily hassles.
Getting trust from your boss essentially means getting autonomy from higher management. You need to stay strategically aligned with global perspective and get support whenever you need. I think a conversation with your boss is necessary not only when you encounter difficulties, but also in your daily work. Keep your boss informed of your project progress, report up-to-date market data to them, and explain how you have come to a decision. By doing that, your boss will better understand you, delegate more power, and be more responsive to offer you support. This is soft skills.
Uniting a team also requires soft skills. First, you must align your team's vision with that of the company. People come to work for different purposes, and your job is to help them find consistency between their goals and organisation's vision. Second, hire people who have the same motivations as you. Capabilities can be trained, but deeper motivations cannot. Third, communicate with your team. I have one-to-one conversations with each member of my team at least twice a year. When talking with your team, be authentic and transparent. If your team shares the same goal and works towards it together, it will be invincible.
Yuan Junjie
Three soft skills are essential.
1.Being able to deliver results. Strive for better results whatever the circumstances, and maximise outcomes with minimal consumption of resources.
2.Knowing how much value you can create for your clients. This is the underlying logic of doing business successfully.
3.Teamwork and long-term orientation. You have to develop your team and talent to align with the company's long-term strategy.
To achieve the above three things, one has to:
First, be highly efficient. You must know your purpose and how to achieve it. Prioritise your time and resources around doing things that truly contribute to your goal.
Second, be extremely self-disciplined. Time management is crucial. Amazon founder Jeff Bezos once said: "We fight entropy every day." Human beings are prone to becoming lazy and undisciplined. One way to keep ourselves on the right track is to strictly align our behaviour and practices with our goals.
A general manager needs two hard skills.
First, building a strong team. When building a team, you have to recognise the strengths and weaknesses of each team member, and think about what kind of talents are essential to support the company for the next 3-5 years. Long-term talent cultivation is also crucial.
Second, being strategic. Under the current circumstances of rising global instability, companies need to ensure that their strategies are responsive, efficient, flexible, detailed, and transparent.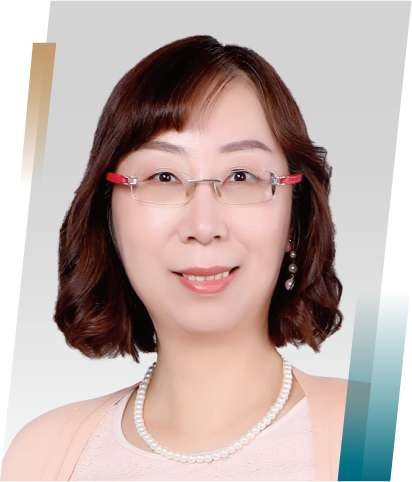 Linda Zhang
From my experience from coaching general managers and business directors, I have observed seven features of excellent general managers, which fall into three broad categories: leadership capability, charisma, and energy.
1.Establish trusting and reliable partnerships with crucial stakeholders
2.Create innovative and energetic organisations by building and enabling strong talent teams
3.Be a confident, sincere, bold and flexible leader
4.Continually develop the ability to think strategically and make effective decisions in light of the big picture
5.Share a vision and inspire people with compelling storytelling
6.Develop an influential personality and improve energy management. Maintaining stable emotions under pressure is crucial.
7.Value your work-life balance, and emphasise the importance of quality time with family
The leap to becoming a general manager requires an upgrade in all seven of the features above. These features are applicable not only when managing subordinates but also in upward management, which calls for trust and kindness, a sense of responsibility, and the courage to speak up and have open and honest conversations with your boss.
What does upward management mean?
Yuan Junjie
You are in your current position because your boss trusts you. You have aligned your values with those of your boss. Therefore, when you think about the value you can create for your team, think from your boss' perspective: What do they need from me?
The spirit of entrepreneurship is vital to a company. As the American Enterprise Institute believes, "No one wants the title of being mediocre. That's why people never stop thriving." Most people, including myself, are willing to embrace challenges in order to make a difference in the world.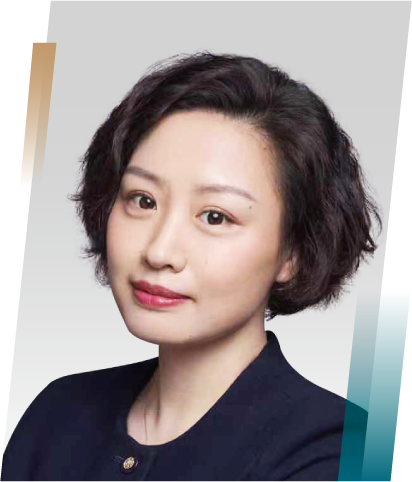 Ceci Chen
I think, in upward management, you should aim to obtain your boss' trust rather than adjust their expectations.
Bosses have their own leadership styles. Some only look at the results, while some are happy to see that you are working hard to make progress. When implementing a strategy, put yourself in your boss's shoes and propose reasonable suggestions and plans accordingly. Don't complain about the general difficulties in an attempt to lower your boss' expectations. In fact, challenges and difficulties are very good opportunities to build trust. Although you may fail to meet the targets, you can still gain trust by analysing the reasons for the failure and making viable next-move plans to demonstrate your commitment.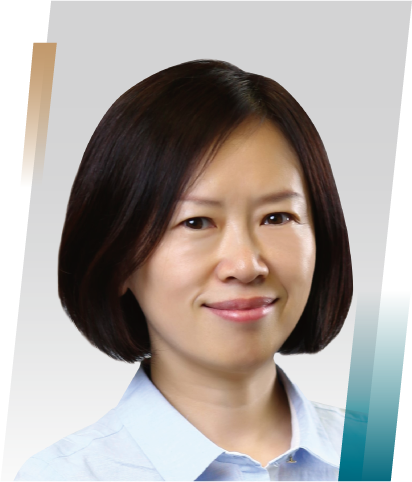 Sarah Wang
A general manager is also a boss. Think about how you want your subordinates to "manage" you?
If you work in a business-driven company, you need to deliver on your promises. If you expect your subordinates to do so, your boss is likely to expect the same from you. In addition, not many bosses would welcome a nasty surprise at the last minute. So, always stay in communication with your boss and keep them in the loop.
Words for current and future CEIBS students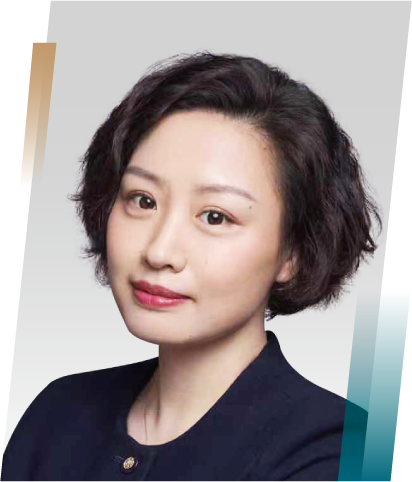 Ceci Chen
Stay in good health. Being a general manager can be very energy demanding. You have to be physically and mentally strong in every part of your work, whether it's strategy implementation or team building. When planning your career, don't ignore your health.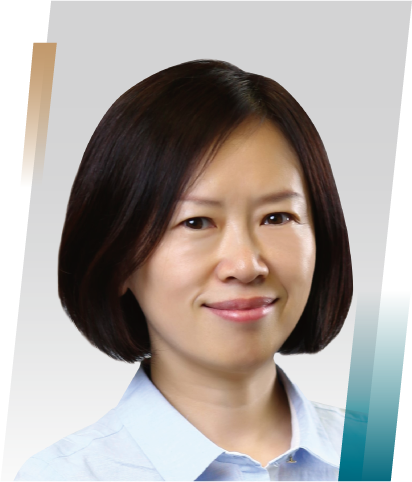 Sarah Wang
Be your authentic self while seeking a unity of knowledge and actions. Consistently identify and address your growth gaps. Practice what you preach. Live a simple, balanced, and happy life.
Yuan Junjie
I will share a few words: self-reflection, continuous personal growth, extreme self-discipline, time management, open-mindedness, global vision, and life-long learning. These are valuable to a general manager but also to any executive.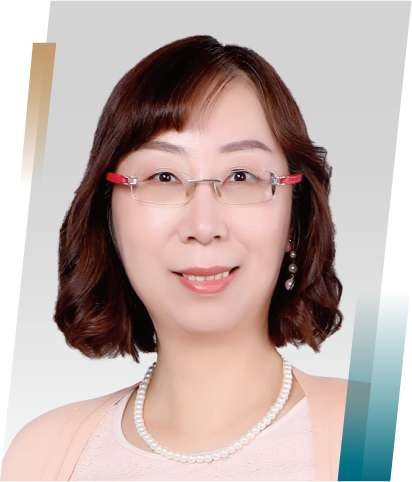 Linda Zhang
Stay curious to explore the unknown. Stay innovative to challenge the status quo. Be honest and brave to have your voices heard to influence others.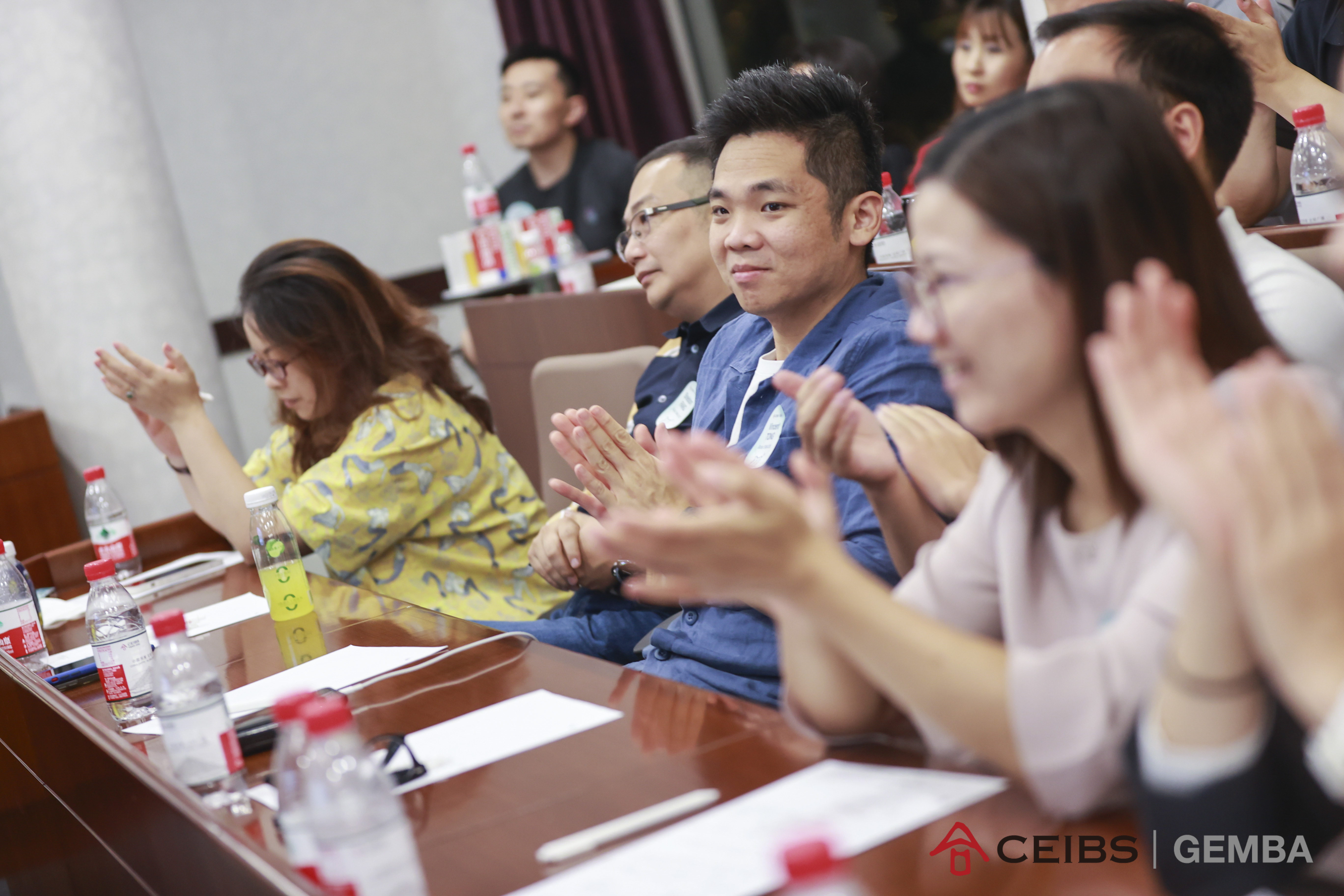 Editor:
Effy He and Michael Thede