Thursday, November 10, 2022
MBA 2024 Student Ambassadors Officially Onboard
November 7, 2022. Shanghai – The official inauguration ceremony for student ambassadors for the CEIBS MBA Class of 2024 was held on campus today. A total of 29 representatives were selected to be student ambassadors.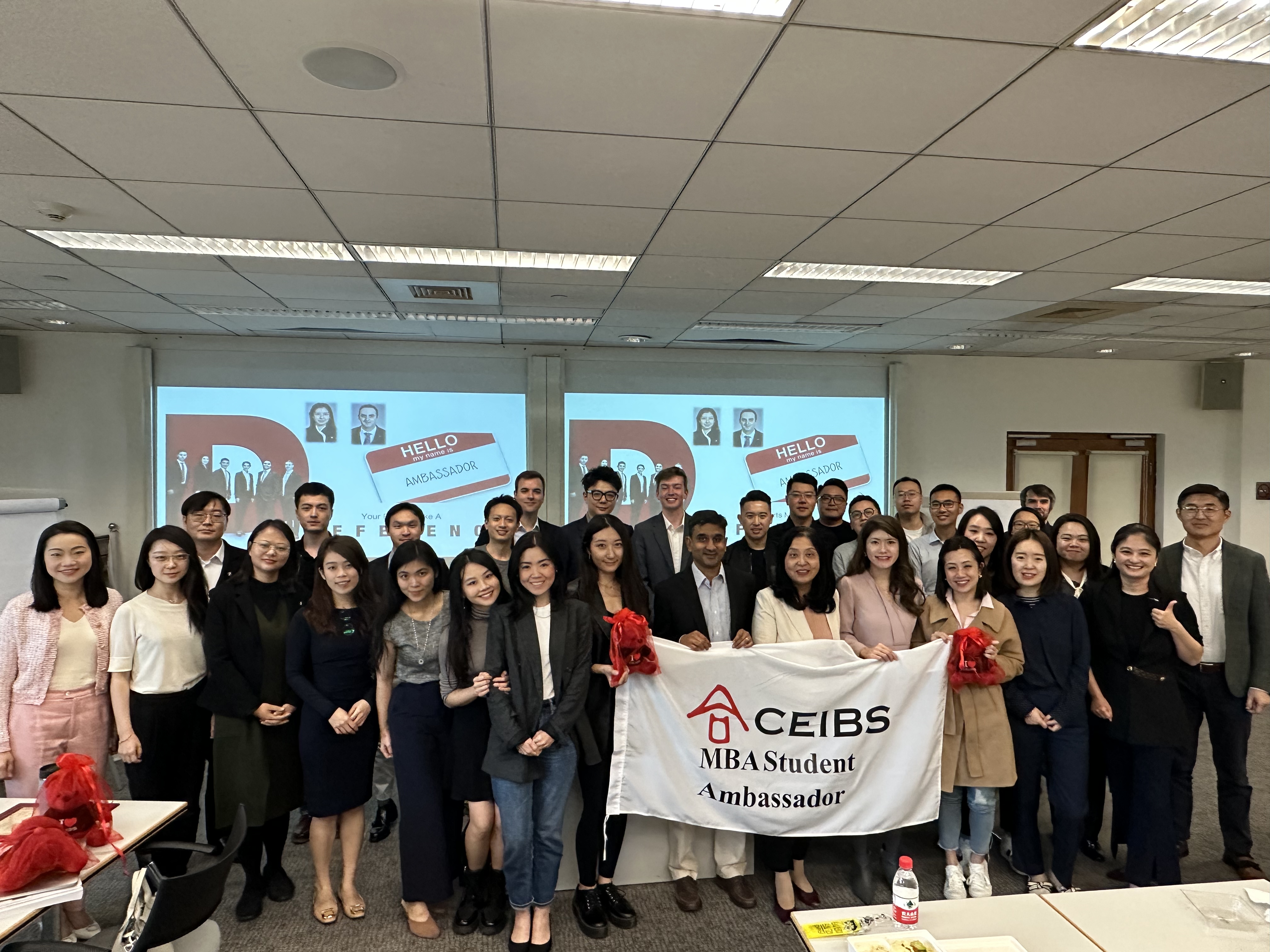 Representing 12 countries and regions from around the world, the current batch of student ambassadors is expected to promote CEIBS' brand and help the school recruit the best talent by hosting information sessions, campus visits and coffee chats.
CEIBS Associate Dean and MBA Programme Director Professor Shameen Prashantham also addressed the ambassadors at the event, congratulating them on their appointment, thanking them for their dedication, and encouraging them to serve with sincerity and passion.
Following an oath-taking ceremony and passionate speeches by five student ambassador presidential candidates, Adebelle Zhang (Singapore) and Jenny Tang (China) were elected President and Vice President, respectively.
For a list and details of the MBA 2024 student ambassadors, please click here.