Friday, December 16, 2022
INNOVATEChina 2022 wraps up with six-team Shanghai final
December 16, 2022. Shanghai, China – After months of preparation and some tough competition between six finalist teams, team 31 from IESE walked away today with INNOVATEChina 2022's first place award and $10,000 (USD) in prize money. Team 25 from HEC and team 5 from CEIBS were awarded the second and third prizes, respectively.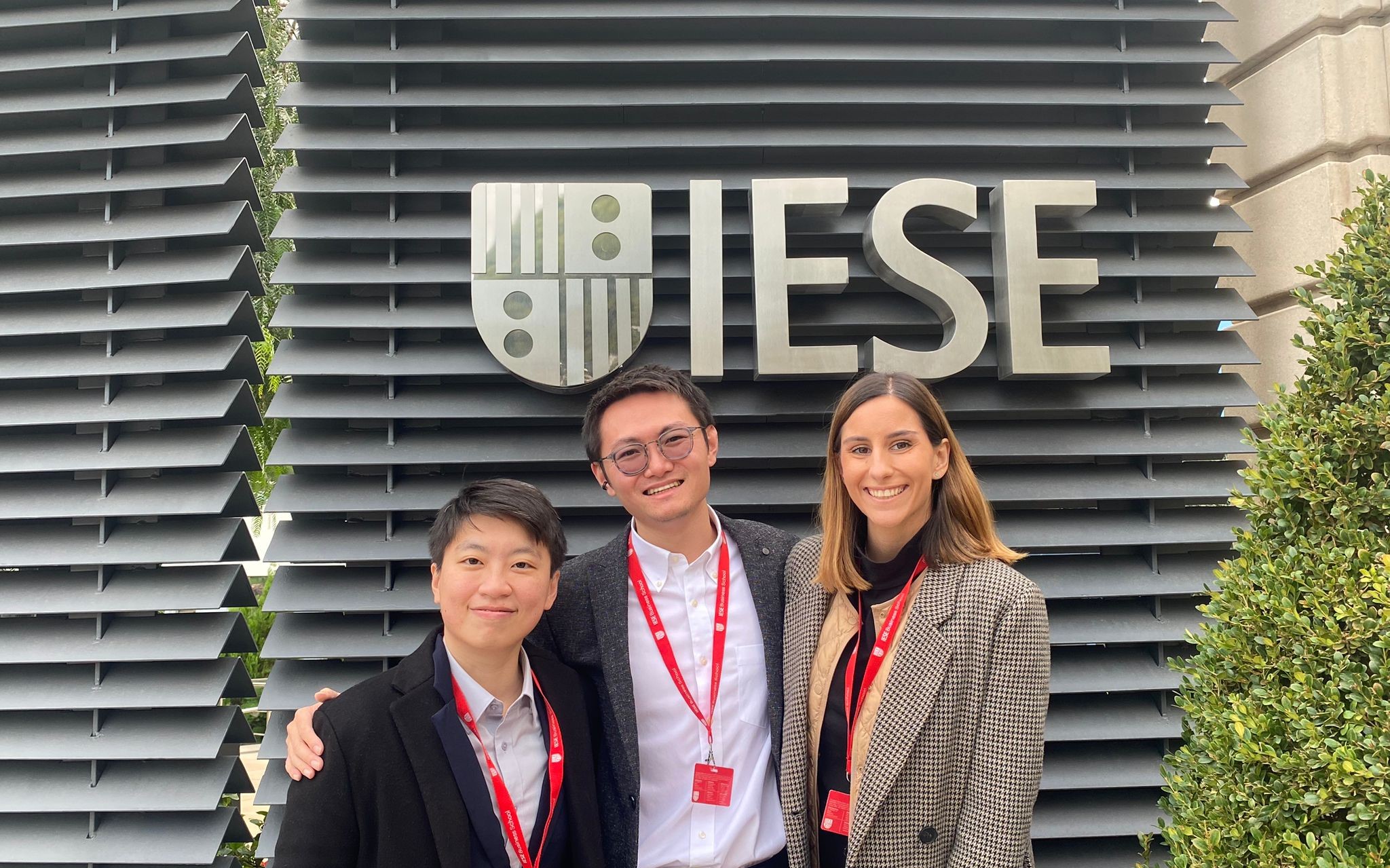 Team 31 from IESE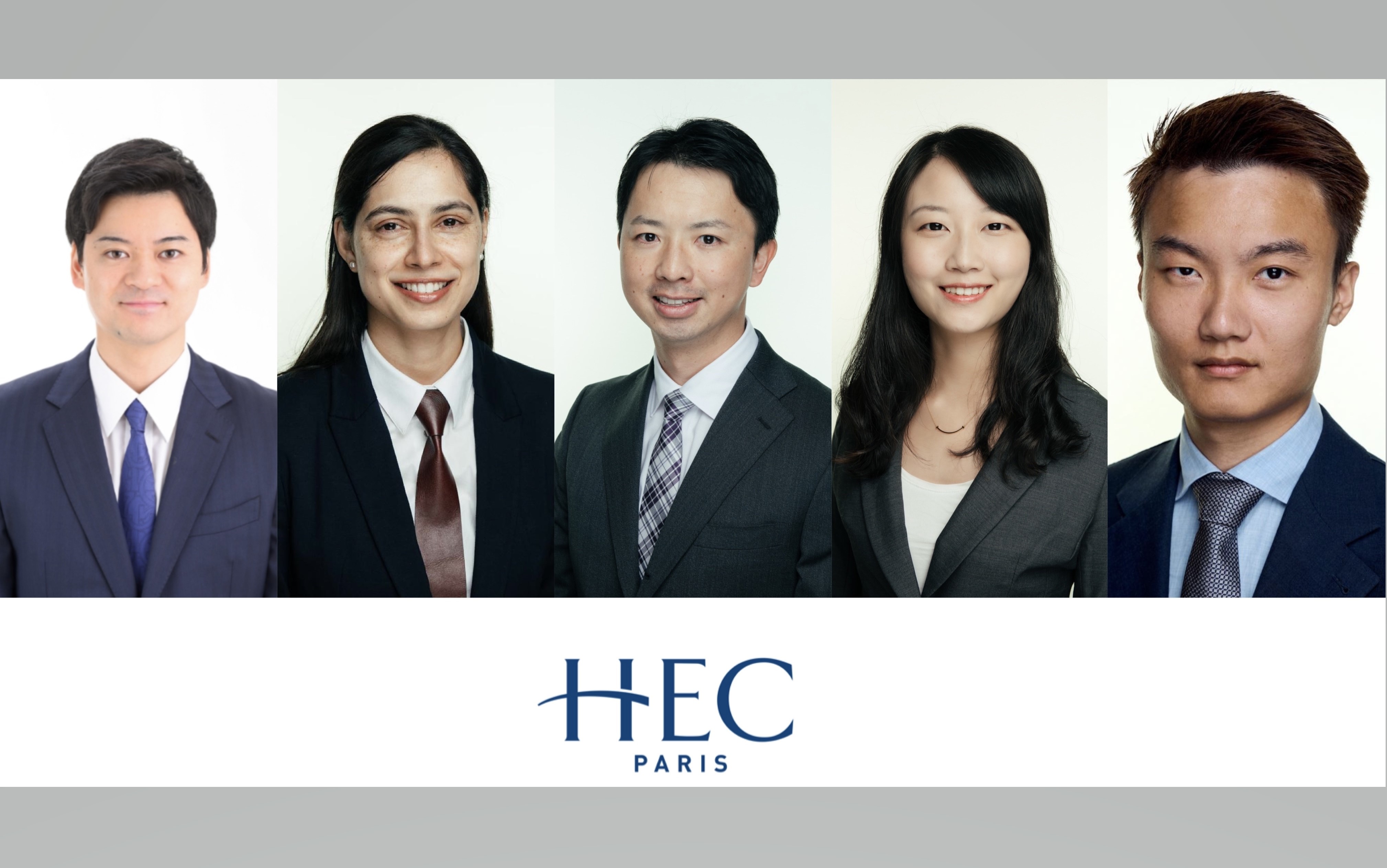 Team 25 from HEC Paris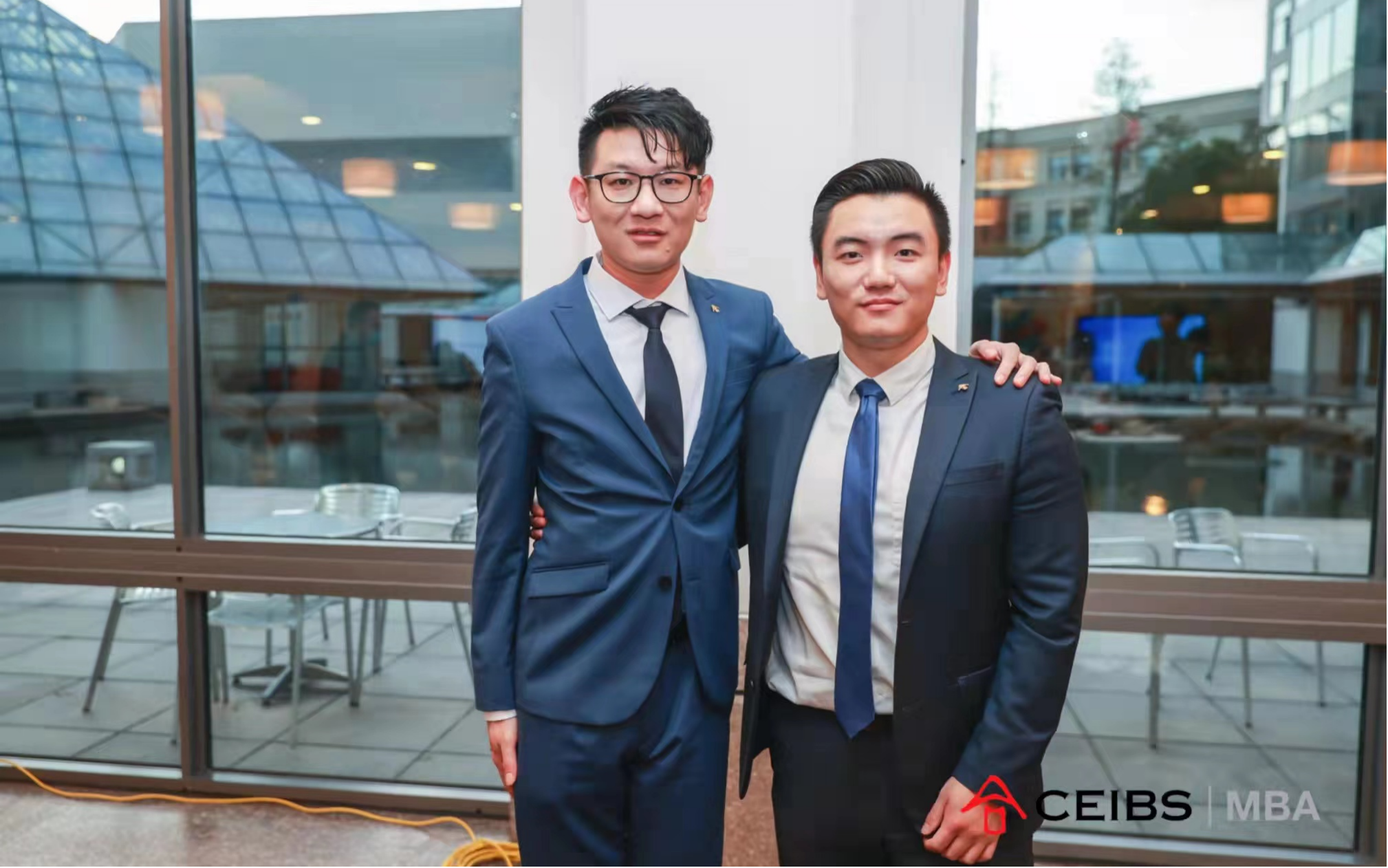 Team 5 from CEIBS
Teams from Fudan University, CEIBS, the University of California Irvine, HEC, Mannheim Business School, and IESE were selected from dozens of competitors to participate in today's final, where they pitched business ideas related to globalising Chinese healthcare innovations to an esteemed jury.
Today's panel of judges included: Vivian Ding, VP (Strategy and Development) at Boehringer Ingelheim China; Nisa Leung, Managing Partner at Qiming Venture Partners; Dr. Thomas Herget, Head of Group Innovation Technology Fields at the Merck Group Science and Technology Office; Jin Wang, Co-Leader of the China Healthcare Practice at McKinsey & Co.; Gil Bashe, Managing Partner of Global Health at FINN Partners; and Eric Bouteiller, Adjunct Professor of Management at CEIBS.
The six finalist teams and their business ideas are:
Fudan University

(team 4)

Market entry for Honghu Surgical Robot in the US

The team from Fudan University shared a business plan for MicroPort MedBot (Group), a subsidiary of leading Chinese medical device company MicroPort Scientific Corporation, to enter the US market with their Honghu orthopaedic surgical robot. The robot boasts capabilities that can support personalized, precise and minimally invasive treatment for patients that need to receive orthopaedic surgery.

CEIBS

(team 5)

Market entry for uMR Jupiter in South Korea

The team from CEIBS shared a business plan to commercialise uMR Jupiter, a product from United Imaging Medical, in South Korea. uMR Jupiter is the world's first whole-body MR scanning device with microscopic HD imaging capabilities.

University of California, Irvine

(team 8)

Market entry for Haodf.com in the US

The team from Irvine shared a business plan for leading Chinese internet hospital platform Haodf.com. Offering telemedicine and other related health services, the platform aims to increase access to affordable and better healthcare for patients in the US.

HEC

(team25)

Market entry for 'Save Eyes in Africa' in Nigeria

The team from HEC presented a business plan for Airdoc Technology, a global market leader and pioneer in the field of AI-based retinal imaging. Their pitch focused on entering the Nigerian market with Airdoc-AIFUNDUS, an innovative SaMD ('Software-as-a-Medical Device') product that supports the rapid diagnosis and assessment of conditions such as diabetic retinopathy.

Mannheim Business School

(team 30)

Market entry for Lung Cancer AI Technology in Germany

Inspired by PereDoc and Ping An Health Technology, the team from Mannheim Business School set out a plan to establish their own SaMD company in Germany, specialising in an AI-based medical decision support system for lung cancer diagnosis.

IESE

(team 31)

Market entry for Cataract Treatment ZOC2017217 in the US

The team from IESE presented a business plan to commercialise ZOC2017217 eye drops, a Phase II clinical asset developed by Chinese company Runer Ophthalmology, in the US. ZOC2017217 is currently the only non-invasive cataract treatment in development that can be administered in early stages to avoid surgical intervention.
During the opening ceremony, CEIBS Associate Dean and MBA Director Shameen Prashantham shared, "As the leading MBA programme in Asia, CEIBS is committed to educating responsible leaders versed in 'China Depth' and 'Global Breadth'. The INNOVATEChina competition offers a platform for aspiring global leaders to learn more about the Chinese market, to interact with their peers from top business schools globally, and to test their business acumen and pitch in front of a panel of experienced industry and academic experts."
CEIBS MBA Administration Director Michelle Zhu, who revealed the winners, shared, "Having witnessed many INNOVATEChina competitions in the past, I believe that this event is an important reflection of CEIBS' exceptional positioning as a business school that bridges China with the world. While COVID-19 restrictions have been a challenging problem for all Shanghai-based events, I am proud that this year the organizing team managed to deliver the tenth edition of INNOVATEChina in this online format, and would like to congratulate the team on their hard work."
On behalf of the organising team, INNOVATEChina 2022 President Karen Xi said, "Although we could only provide three cash prizes, we hope that all teams received valuable feedback on their business plans from our esteemed jury and enjoyed the opportunity to interact with fellow business school students from around the world."
INNOVATEChina 2022 Vice President Edward Tang stated, "INNOVATEChina 2022 marks the tenth anniversary of this flagship CEIBS MBA competition, and we are honoured to have been given the opportunity to continue this important tradition, to showcase the vibrancy of the Chinese healthcare innovation ecosystem, and also to provide an important platform for international exchange between Chinese and global business schools."
"We would also like to acknowledge the tremendous contributions of our partners, without whom this competition would not have been possible: Boehringer Ingelheim, Qiming Venture Partners and Merck Group as industry partners; McKinsey & Company as our knowledge partner; and the Galien Foundation as a global partner," he added.
About INNOVATEChina
First launched in 2008, INNOVATEChina is one of the largest global business innovation competitions. Every year, dozens of teams from the world's leading business schools and educational institutions compete to win this prestigious competition. INNOVATEChina provides an intellectually stimulating platform for entrepreneurial and dynamic individuals to validate their most innovative business ideas and receive invaluable mentoring from top faculty members and industry leaders. For more information, please visit https://innovatechina.net or scan to follow us on WeChat.
The 2022 Core Organising Team includes six CEIBS MBA 2023 students: Karen Xi as President; Edward Tang as Vice President; along with Adam Jin, David Cheng, Fred Hu and Rita Qiu as core members. CEIBS Associate Professor of Entrepreneurship Terry Taiyuan Wang and CEIBS Adjunct Professor of Management, Eric Bouteiller serve as faculty advisors, with Daniel Wang, Head of the CEIBS eLab, serving as the MBA Office representative. To contact the Organising Team of INNOVATEChina2022, please click here.
About China Europe International Business School (CEIBS)
China Europe International Business School (CEIBS) was co-founded by the Chinese government and European Union (EU) in 1994. CEIBS is committed to educating responsible leaders versed in 'China Depth, Global Breadth' in line with its motto of 'Conscientiousness, Innovation and Excellence.' The 16-month CEIBS MBA programme was ranked #16 in the world and #1 in Asia by the Financial Times in 2022. CEIBS has campuses in Shanghai, Beijing and Shenzhen in China; Accra in Ghana; and Zurich in Switzerland. For more information, please visit click here.