Faculty & Research
---
Knowledge creation on China, from proven China experts.

Faculty & Research
---
Knowledge creation on China, from proven China experts.
Monday, June 15, 2020
Will street vending become a new economic force in China?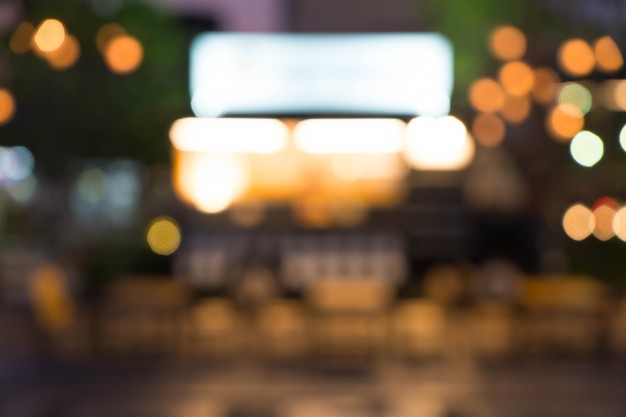 By Oliver Rui and Lin Chen
Will street-side vending – which occupies a regulatory grey area – be the next big window of opportunity in China? And, how will the economic activity develop after it was championed through policies announced at China's Two Sessions – the Chinese People's Political Consultative Conference (CPPCC) and National People's Congress (NPC) – this year?
Developing the new sidewalk economy
Lin Chen: Street vending is generally seen as a zero threshold business that anyone can start.
There is, however, a big difference between the new sidewalk vending and traditional street stalls. Some retailers, brands and malls are now operating stalls to display and sell goods (e.g. the mobile food trucks recently launched by KFC and Pizza Hut). Backed by a complete digital ecosystem and innovative service models, mobile food truck operations are sophisticated – especially in terms of product selection and display and brand image building – something which sets these types of stalls apart from traditional breakfast trucks in China.
The rise of the internet has disrupted many traditional businesses in recent years, forcing many of them to adapt and embrace flexibility and mobility to reach consumers. This undoubtedly makes street vending a great sales channel and a way of displaying products. Therefore, I believe more traditional businesses will embrace street vending. Compared to traditional individual vendors, they will have a better awareness of hygiene standards and urban regulations and could usher in a new-look street-stall economy. This is the nature of the new street-stall economy that China needs.
However, municipal governments also face a serious challenge – namely, how to invigorate the new sidewalk economy while blocking counterfeit goods, fighting food-safety violations and preventing urban pollution. Long-term plans must be made in this regard instead of rushing for quick results. The government must strike a balance between freedom and regulation by fully unleashing the dynamism of the market whilst ensuring sustainable development and maintaining market order.
The new street-stall economy may spur development of a night-time economy
Oliver Rui: A thriving night-time economy is an important indicator of the economic dynamism of a city and many regions are implementing measures that will boost economic activity at night. For example, on June 6 this year Shanghai held its first Night Festival, which centred on shopping, dining and tours. A high-quality street-stall economy could help drive the growth of a night-time economy.
Most consumers work during the day and only go out in the evening. However, as large shopping centres close early in the evening, there are limited entertainment options for consumers. As household incomes grow, consumers' needs become more diverse and they seek more options. Street stalls are able to provide a variety of quality goods for consumers to choose from. This could invigorate the night-time economy.
Some observers are concerned that relaxing restrictions on street stalls could impact existing stores, especially those located on the ground floor. However, from a global perspective, night markets do not snatch customers away from businesses nearby. Instead, they attract constant footfall to these businesses. Since the products sold by street vendors and stores would be differentiated, they would not be in direct competition. With the market mechanism or the invisible hand playing its role, they may actually complement each other and create a synergy to improve the consumer experience as well as overall commercial value of the region.
New street-stall economy could transform retail
Lin Chen: As mentioned, there are many differences between the new format for street vending and traditional street stalls. Merchants now provide refined services for consumers by applying a range of digital technologies and innovative models. Changes may occur as more businesses start street-vending. For example, stalls may attract footfall and make an impact online through live streaming on e-commerce platforms. Consumers could leave comments about the stalls on business review sites. Moreover, armed with big data technology, regulators could more effectively manage the stalls.
As cities will adopt different approaches to managing their street stalls, the impact of increases in street-side vending will vary. Overall, relaxing restrictions on sidewalk vending will likely transform the retail industry and have an impact on food delivery services and e-commerce as the retail format provides new channels for product display and sales, and a differentiated experience for consumers that meet their demand for convenience at an acceptable price–performance ratio. In the post-pandemic period, some consumers are wary of going to malls, but would still like an offline retail experience. Street stalls offer a new option for them.
However, it is still too early to determine the future of the new street-stall economy. Whether it is a great success and thrives in the long run depends on the performance of the street vendors, their compliance with urban regulations, and their ability to deliver good consumer experiences. It also depends on whether the regulatory authorities can make clear guidelines and efficiently manage the new economic activity.
Striking a balance between public well-being and urban management
Oliver Rui: A street-stall economy, to some extent, could create more flexible jobs and help revive the economy.
Due to the COVID-19 pandemic, China's urban unemployment rate hit 6% in April, a level not seen for years. Meanwhile, the global economy continues to slide, impeding Chinese exports. According to public data from the General Administration of Customs, China exported goods worth $678.28 billion (USD) in the first four months of this year, down 9% year-on-year. Relaxing restrictions on street stalls could help stabilise employment, boost domestic demand and accelerate economic recovery.
But that does not mean a blind, aggressive push to expand the street-stall economy. Campaign-based development could lead to unruly and chaotic growth. The government may need to find a sweet spot between supporting public well-being and urban management. For example, it could take measures like designating areas for street vending and the size of each stall, setting hygiene standards, applying a registration system and specifying business hours. Such policies could cause a sharp rise in the management costs, to be partially paid by stall owners to participate in regulated activities.
However, the challenges in managing street-side vending are not an excuse for shutting down street vendors altogether. In fact, many developed countries and regions, for example, are home to mobile vendors, flea markets, and weekend farmers' markets. These activities support the employment of many people, and employment is a matter of dignity and livelihood, especially for those at the bottom of the social ladder.
Tightening or relaxing policies without a thorough understanding of the situation is simply wrong. Street vending presents a great opportunity for drawing up a systematic plan of developing a street-stall economy customised for each city. This approach could secure the success of urban governance while helping achieve stable employment and safeguarding the public's well-being.
Unleashing the power of the new street-stall economy to improve service provision
Oliver Rui: The street-stall economy is not a short-term measure that we should aggressively follow to reboot the economy. Rather, it is a long-term project for supporting the public's well-being and should be rolled out in a systematic and progressive manner. The fundamental purpose of economic growth is to improve the public's well-being. Therefore, allowing more people to improve their own financial means through running street stalls without compromising the urban environment would undoubtedly add warmth and a more human touch to cities.
Lin Chen: I think the development of the street-side economy is ultimately a matter of faith in the resilience and creativity of people and in the power of the market. Market conditions today are totally different from in the past. There is a much higher awareness of hygiene standards and environmental protection among business owners, an increasing demand for high-quality lifestyles from consumers, the widespread application of new technologies, and higher regulatory efficiency, all of which have laid the groundwork for developing the new street-stall economy.
As long as the government establishes an appropriate regulatory system and gives the market mechanism full play, the street-stall economy would be able to shake off its past image of being "dirty and messy" and improve everyday services for the people.
Oliver Rui is a Professor of Finance and Accounting and the Parkland Chair in Finance at CEIBS. For more on his teaching and research interests, please visit his faculty profile here. Lin Chen is an Assistant Professor of Marketing at CEIBS. For more on her teaching and research interests, please visit her faculty profile here.