Faculty & Research
---
Knowledge creation on China, from proven China experts.

Faculty & Research
---
Knowledge creation on China, from proven China experts.

Faculty & Research
---
Knowledge creation on China, from proven China experts.
Tuesday, May 18, 2021
The art of marketing blind boxes with eyes wide open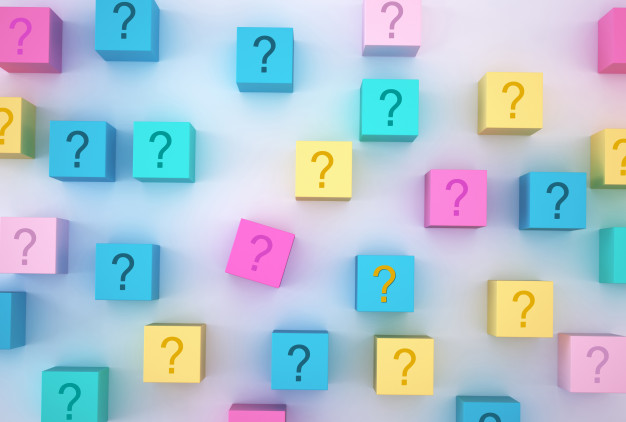 By Wang Qi
Blind boxes, in terms of how they reach the consumers, are an innovation. Digging deeper into the issue, you will learn the very marketing of blind boxes is called probabilistic selling.
That is to say, even after making the payment for a blind box, the buyer still has no idea what the contents inside are. Suspense. A sense of thrill amidst an air of expectation ensues. The sheer anticipation of a surprise can be intoxicating even as it keeps the consumer on tenterhooks (in a nice sort of way).
Such marketing has been used for a while now, in the form of grab bags on Amazon, the global online marketplace. For shoppers, uncertainty about the box content equals excitement and surprise combined, a potential neural hit in the brain typically experienced by gamblers and thrill-seekers. The experience could hook consumers and more purchases might ensue.
Blind boxes are not exactly an addiction, but represent a harmless, or manageable rush of adrenaline for some, especially Generation Z, a consumer group defined in popular online reference material as "a demographic cohort succeeding Millennials and preceding Generation Alpha" born in the period from the mid-to-late-1990s to the early-2010s.
Why are blind boxes so popular amongst Gen Z? Well, these are consumers raised in a relatively good or happy period characterised by abundant supplies, when demand for food and clothing was easily met. Satisfaction or gratification derived from daily consumption tends to be transient or short-lived for Gen Z, but that's the way they seem to prefer it, say marketing gurus.
Therefore, the pursuit of consumption that can also pack in surprise and joy leads them to products and concepts like blind boxes. Gen Z are willing to pay for such experiences as evidenced from the runaway success of Pop Mart's blind boxes in the marketplace.
But Gen Z have also displayed a tendency to become segmented in terms of shopping behaviour or preferences. Some consumers pursue novelty, excitement and risk, and are more likely to be attracted by the surprise brought by uncertainties. Others tend to be risk-averse and prefer careful planning before they make their purchases.
There will certainly be more risk-happy consumers in Gen Z, but companies should not completely ignore risk-averse consumers either, say experts. Companies should study the characteristics of target consumers, risks of utilising such a mode, and then determine whether or not to use blind boxes to market their products in order to boost sales.
There is a bit of a scientific approach developing to determine where blind boxes can be introduced. The blind box marketing model can be applied to different scenarios. The food industry, for example, can use such mode to popularise certain food products.
More and more snack makers are launching their products in blind boxes. After consumers register for a blind box service, they will receive a box of snacks each month, like potato chips, nuts, dry fruits, without having any idea what they might receive in the box.
Similarly, travel agencies can put forward blind box arrangements for group travellers; air carriers can launch blind boxes for seats in different classes; even cinemas can sell tickets in blind boxes, where moviegoers will only know the name of the flick they are about to watch only after they are seated in front of the screen.
Marketing mavens vouch that blind boxes offer many advantages. In addition to the surprises, consumers can sometimes receive a "lucky shot", a high-value product at a price much lower than its actual value – a jackpot as it were.
For enterprises, blind box marketing can help them navigate the market and discover its contours and characteristics.
Probabilistic selling can be used as a tool to clearly identify target consumers and their needs. It once seemed that Pop Mart's popularity was an overnight success, but its first store opened in Beijing in 2010. Since then, it has been exploring and upgrading its products through blind box marketing, finding the most popular items, to figure out product packages that suit the company's sales strategies and make the company more and more welcomed by the market.
Second, blind boxes can help companies better plan production and manage inventory. For example, clothing companies usually launch new series each quarter, but are not sure which one will be a hit, and which one will make it difficult to arrange production or may lead to a backlog of inventory.
However, gathering feedback from blind box sales can give companies insights into styles that are more popular, and can function as a compass in adjusting production plans.
While trying to stimulate consumption demand with such marketing, companies should be aware of the hidden risks.
First, blind box sellers should not utilise surprise tricks as a way to fool consumers, nor indiscriminately include products in blind boxes.
Consumers may not return for repeat purchases if they feel cheated. It is still the value of the products in the blind boxes that will define the price. Also, the knowledge of how to plan blind box combinations and how to sell them is critical.
Blind boxes are just a marketing method, and cannot become a symbol of the brand, because they easily duplicated. The products and services provided behind the blind boxes are the key.
Take Pop Mart as an example. The company has its own intellectual property rights and has cooperation agreements with many big name designer groups. Pop Mart's flagship product "Molly" (a little girl designed with pursed lips and big blue eyes) is very popular amongst consumers. Supported by such fancy designer product, and the blind box marketing, the company is able to reap juicy awards.
Without solid products that deliver value, no company can go far. Once the wave of blind boxes subsides, a company without good products may never be able to catch the next wave.
Pop Mart's rivals have appeared already. Miniso, for example, opened its Top Toy not long ago. Bilibili, one of the largest video and social platforms in China, acquired Actoy, an e-commerce company dealing in toys. Even Sunac, a real estate giant, has launched blind box products.
Market players such as Pop Mart do need to consider how to persuade consumers to love products such as Molly on the one hand and launch more successful innovative games on the other hand.
Last but not least, a word of caution for enterprises and investors: A blind box is like a box of chocolate, you will never know what you are going to get.
This article originally appeared in China Daily here.
Wang Qi is a Professor of Marketing at CEIBS. For more on her teaching and research interests, please visit her faculty profile here.