Tuesday, August 29, 2023
CEIBS Hosts MBA 2025 Scholarship Conferment Ceremony
August 29, 2023, Shanghai – Scholarship recipients, staff, alumni, and company representatives gathered with school leadership today for a special MBA scholarship conferment ceremony at CEIBS Shanghai Campus.
In addition to scholarships and fellowships granted by the school, representatives from Air Liquide, DDI Shanghai Town & Country Club, EST China, L.Y. Global, and TSI were on hand to award company-sponsored scholarships to this year's recipients. This year also included a special bonus: the conferment of Scholarship Sponsorship Awards to four long-standing corporate partners.
CEIBS MBA Administration Director Michelle Zhu presided over the ceremony as the Master of Ceremonies.
Kicking Off the Celebration
CEIBS Co-Dean and Vice President Zhang Weijiong set the tone for the ceremonious afternoon.
 "In a mere decade or two, you will hold vital positions in society. Your studies today lay the unshakable foundation for your transformation. Scholarships aren't just financial aids; they're marks of excellence that come with responsibility. Having been a scholarship recipient myself 40 years ago, I can testify that my own life would be unrecognisable without that scholarship. So, I'm profoundly thankful to these companies here today that are investing in the future. Your tenure at CEIBS promises to be a transformative experience," he said.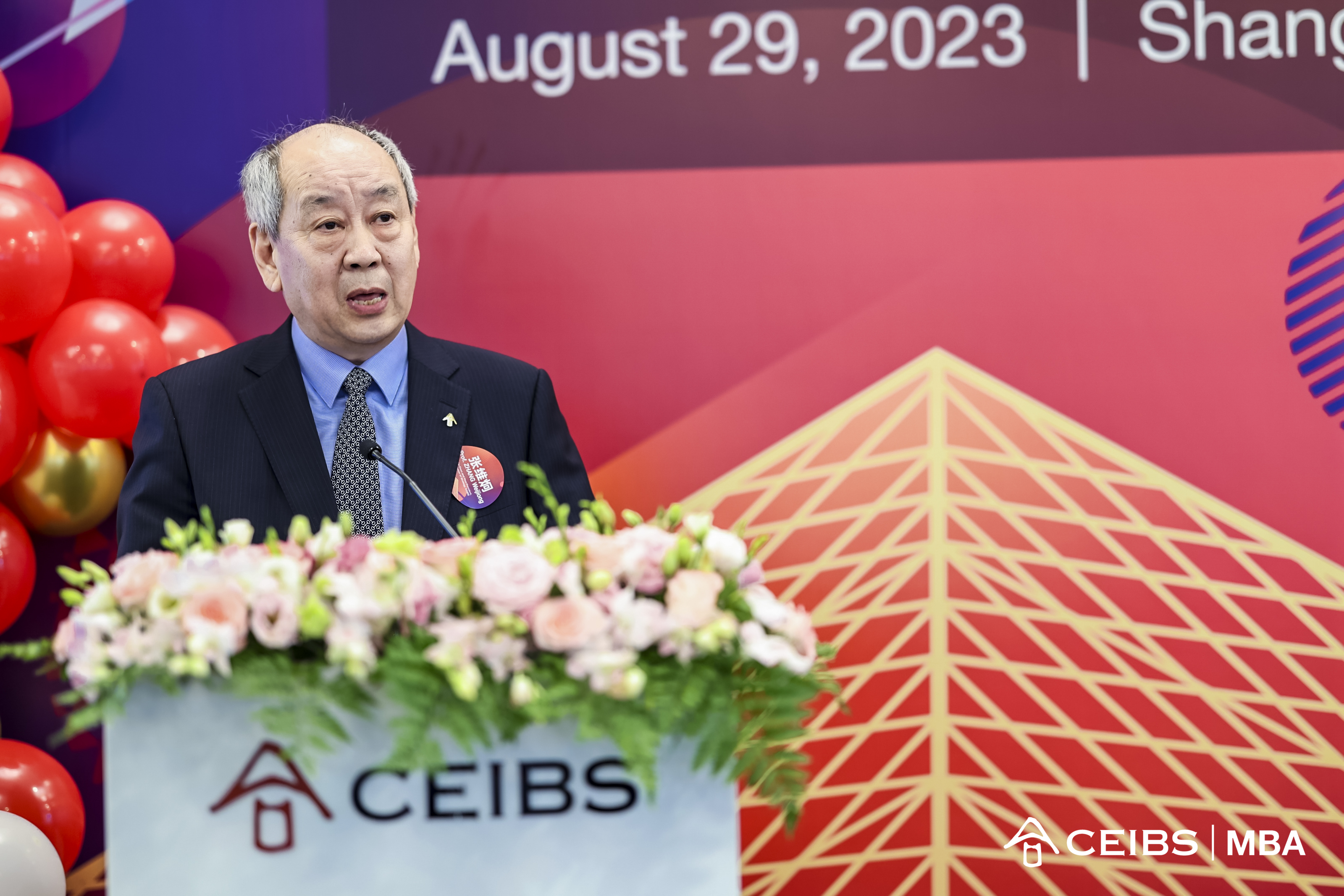 Following him, Senior Executive Assistant to the CEO at TSI Group and MBA 2014 alumnus David Lv offered insights from an alumni vantage point.
 "You're investing in your future, a decision you won't regret even in uncertain times. Commit fully to your studies and harness the tremendous resources CEIBS provides to evolve into a successful business leader. Also, remember that building enduring relationships with your peers is pivotal to lasting success. Your 16-month journey here is intended to redefine your professional identity," he noted.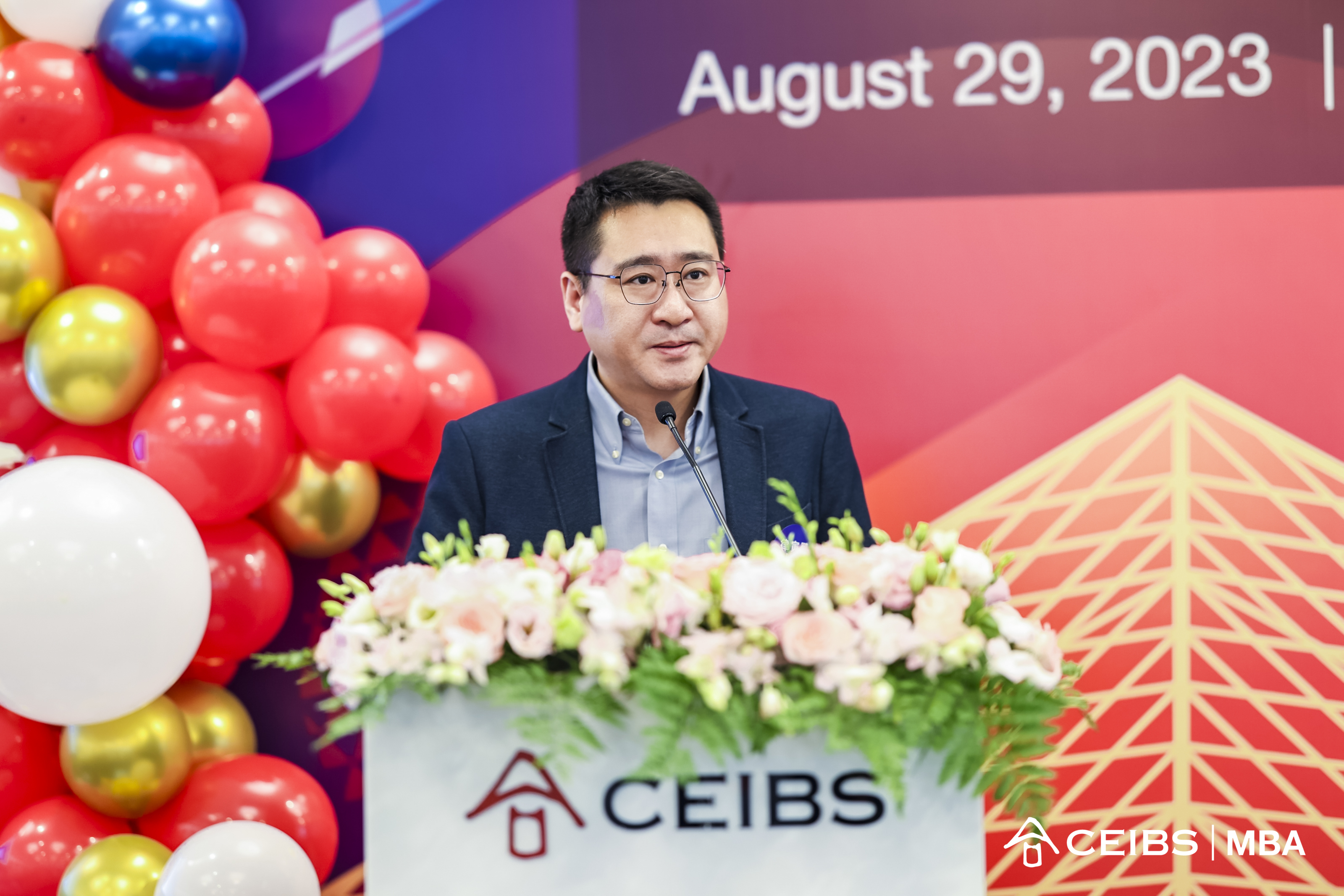 MBA 2025's Jack Sha then expressed his gratitude to the scholarship sponsors and addressed his fellow scholars.
"As we navigate our careers in this ever-changing business landscape, let us not overlook the trust and aspirations invested in us by our scholarship benefactors. We have the chance to embark on a journey driven by our genuine passions and pioneering spirit. Amid both triumphs and challenges, let's persist in striving for academic and professional excellence, while valuing the friendships and connections we forge here," he said.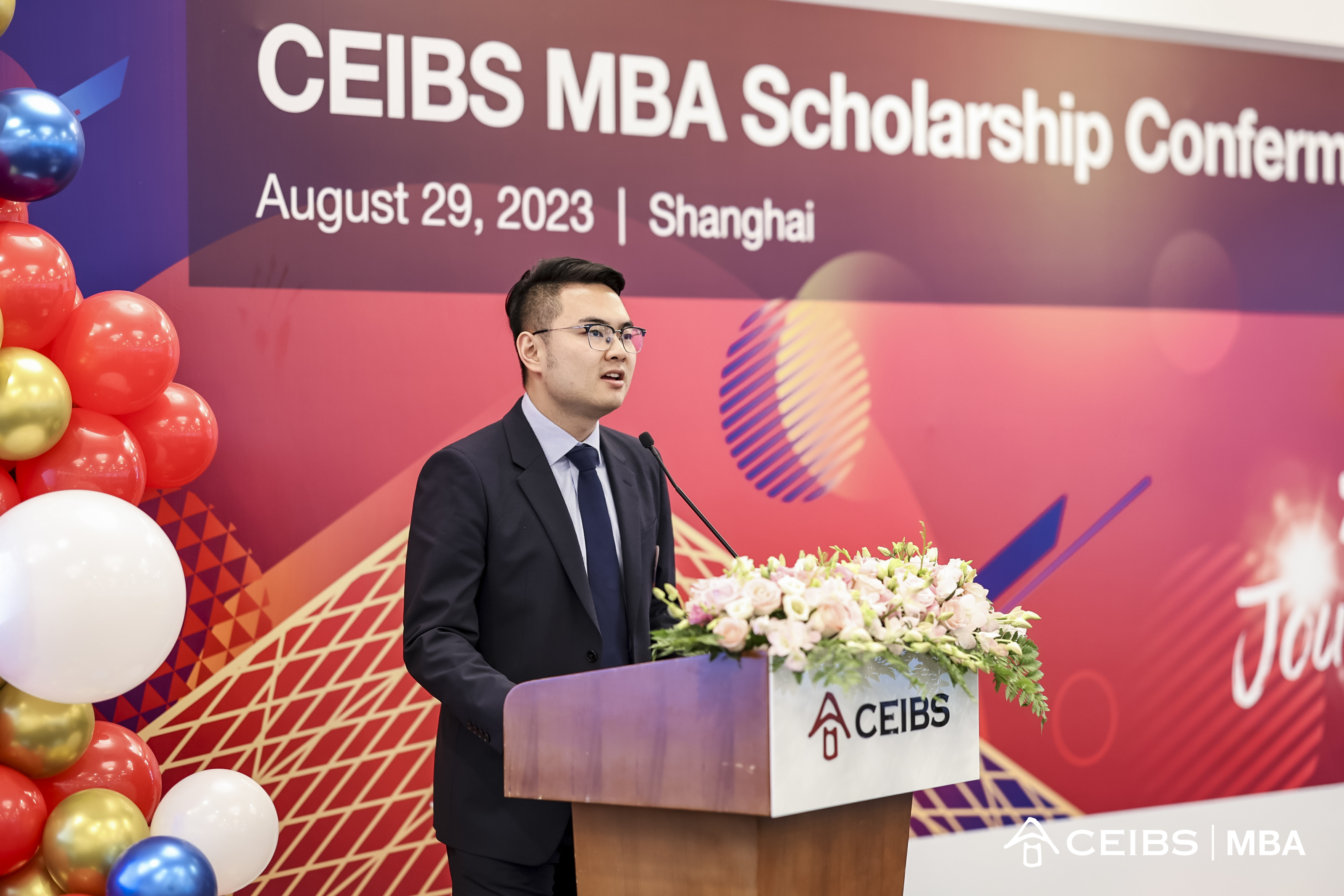 The Spotlight on Talent
During this part of the event, the distinguished company representatives present conferred the scholarship awards upon our exceptional and grateful student recipients. Additionally, Prof. Zhang Weijiong bestowed the exclusive education funds and CEIBS-specific scholarships.
A New Chapter in Corporate Sponsorship
In a unique turn of events this year, special Scholarship Sponsorship Awards were conferred to Air Liquide, DDI-Shanghai Town & Country Club, L.Y. Global, and TSI Group by Prof. Zhang Weijiong, as an acknowledgment of their enduring support and the impending conclusion of their sponsorship agreements.
In wrapping up the ceremony, CEIBS Associate Dean and MBA Programme Director Professor Shameen Prashantham concluded the ceremony with some eloquent final remarks.
 "As you embark on this new journey, three virtues should be your guide: Resilience, Attention, and Outlook. These aren't arbitrary; they are essential life skills. Wellbeing, too, is a skill shaped by conscious choices. Generosity is more than an attribute; it's a legacy to be left behind. Today's scholarships testify to such generosity, a virtue I hope you will extend into your own lives," Prof. Prashantham said.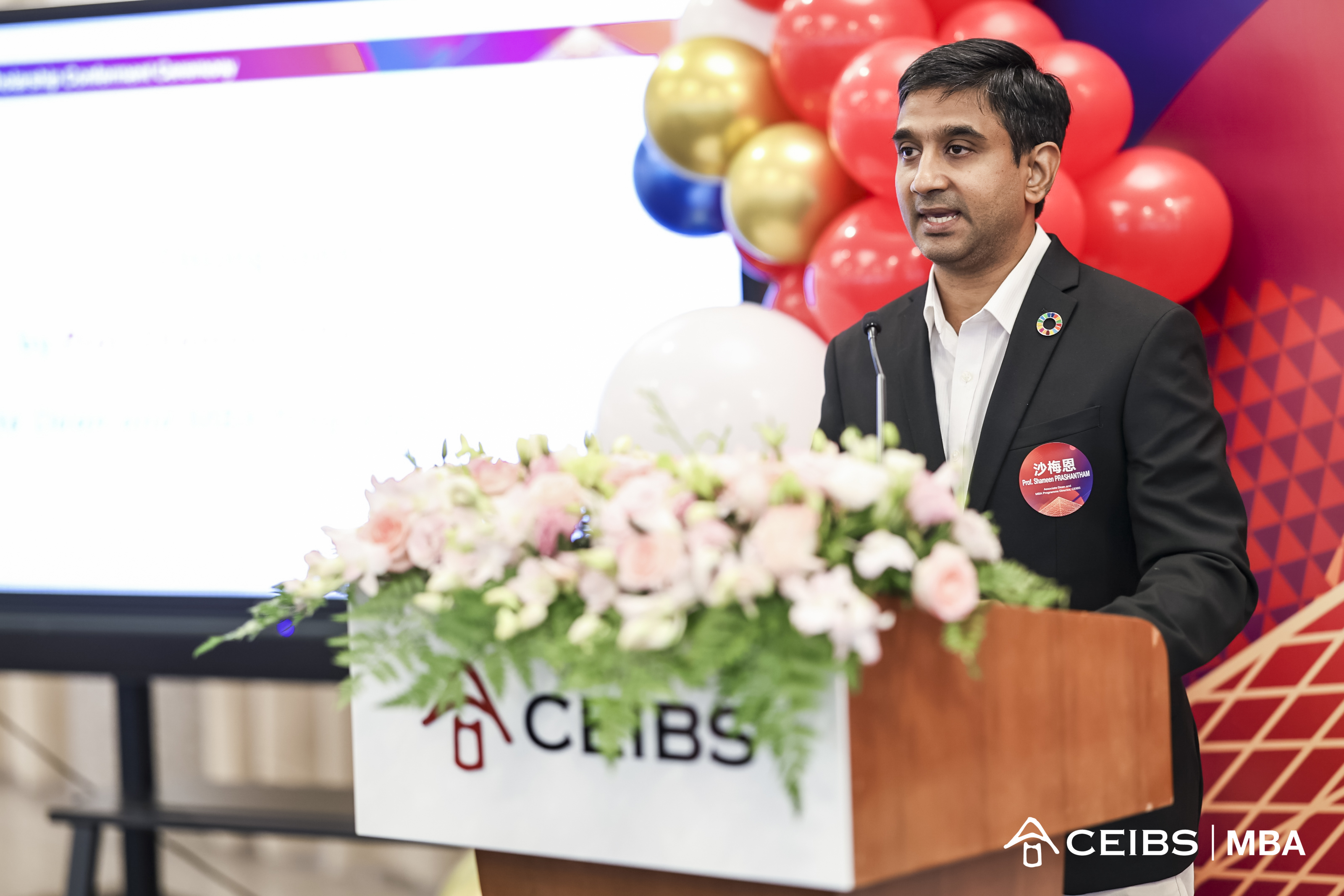 About CEIBS MBA Scholarships and Financial Aid
CEIBS and its corporate partners will persist in offering financial aid in the form of merit-based scholarships, diversity-based fellowships, needs-based education funds, and pre-application scholarships to outstanding and resilient young professionals. Click here for more details.
About CEIBS MBA
In the most recent Financial Times global MBA programme rankings, CEIBS MBA secured the No. 1 spot in Asia for an impressive seven consecutive years.
CEIBS is dedicated to cultivating leaders with "China's Depth, Global Breadth," merging rigorous academics with practical experience. The full-time, English-language programme offers a 16- or 12-month academic system, focusing on experiential learning in core and elective areas such as finance and marketing.
CEIBS MBA Class 2026 (Admission in August 2024) is now recruiting students! We seek trailblazers who courageously embrace the uncharted and thrive on change. If you resonate with this pioneering spirit, CEIBS offers an unparalleled platform to elevate your aspirations. Unleash your potential—apply now!