Friday, December 13, 2019
CEIBS MBAs Wrap up Overseas Module on Doing Business in Africa
December 13, 2019. Accra, Ghana – Today, 37 CEIBS MBA students wrapped up their Africa Module on "Doing Business in Africa", during which they were able to see first-hand the opportunities and growth in Western Africa. Africa consists of 54 countries and almost 1.3 billion people and is flush with natural resources, including gold, oil, and precious metals.  The five-day adventure included lectures by CEIBS Ghana professors, a roundtable with local entrepreneurs, guest lecturers, and visits to local companies and cultural heritage sites.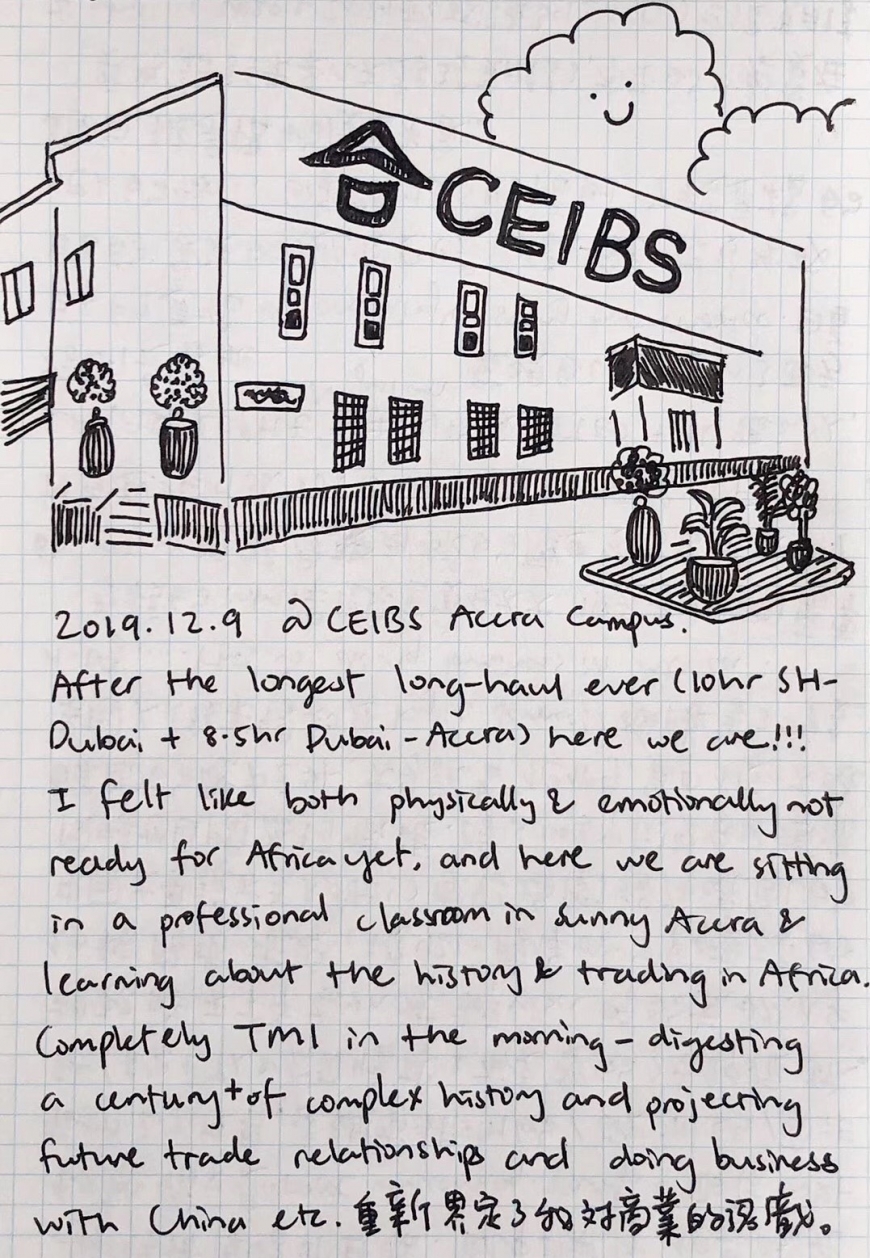 MBA2020's June Lu describes her arrival in Accra
The module was for many of the students their first trip to Africa and many went with very little knowledge of the business workings of the region. During their stay, however, students were able to gain deep knowledge of the vibrant and dynamic economies in Africa as well as both the opportunities and challenges facing the African nations.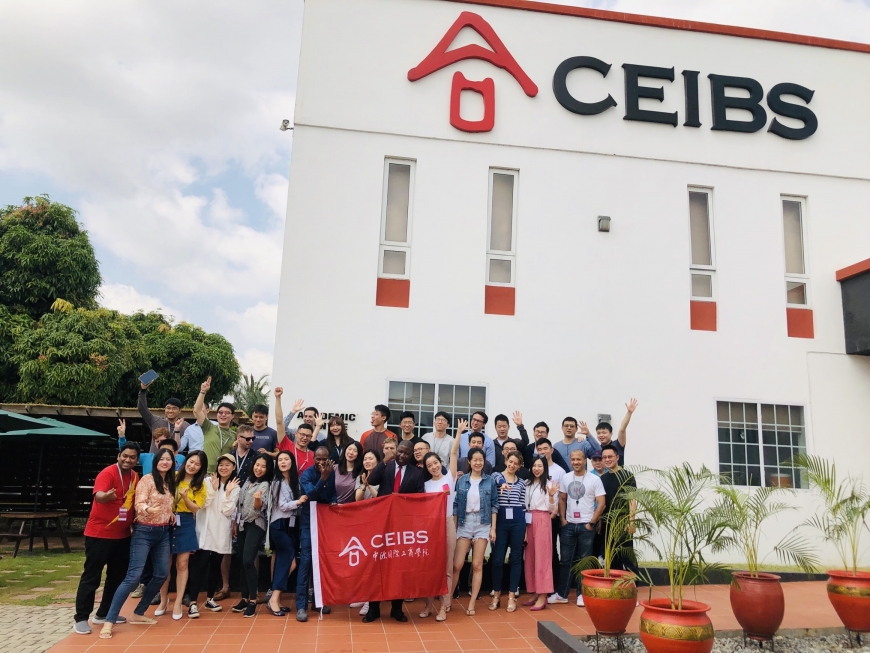 MBA students at CEIBS Accra Campus
Day 1 began with lectures from CEIBS Prof. Anderson Uvie-Emegbo on African geopolitics and investing in Africa. The lectures presented an eye-opening overview of the differing African governments and the huge impact governments across the region can have on business. The afternoon included a visit to a Niche Cocoa. Ghana is the world's number 1 exporter of cocoa, but much of the cocoa is exported raw at small profit margins. Niche Cocoa, however, processes raw cocoa, adding value and jobs to the market in Ghana, before exporting it to Europe.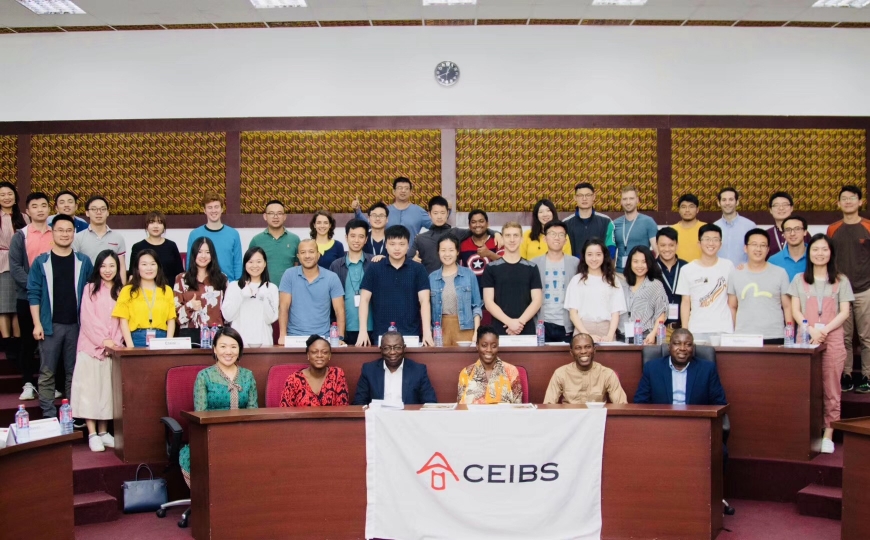 A panel of 4 entrepreneurs shared their insights about setting up companies in Ghana
Day 2 opened with lectures from CEIBS Prof. Godfred Bokpin on African economic trends and analysis.  Prof. Bokpin's lecture showcased the growth in population, GDP, and income across both individual countries and Africa as a whole, and highlighted emerging trends in inter-company trading amongst countries. The afternoon included a trip to Blue Skies, an exporter of packaged fruits to the European market. Remarkably, Blue Skies harvests fruit in Ghana and has them on store shelves in Europe in under 36 hours (using only commercial airliners, thereby limiting its carbon footprint).
Day 3 kicked off with a lecture on business opportunities in Africa from Prof. Uvie-Emegbo, followed by a panel discussion on the same topic. The panel consisted of 4 entrepreneurs (3 native Ghanaians and one native Chinese) who shared their experiences about creating companies in Ghana and the opportunities that exist there. The afternoon provided the opportunity to visit the Accra handicrafts centre, an informal market consisting of many small shops selling fabrics, clothing, and local merchandise.

Accra's traditional chief, his majesty Nii Okwei Kinka Dowuona VI interacted with the students
Day 4 started with an Accra traditional chief, his majesty Nii Okwei Kinka Dowuona VI, visiting the campus to discuss the role of chiefs in Ghanaian politics. CEIBS Prof. Mathew Tsamenyi then discussed Health Keepers Network (HKN), a Ghanaian NGO, with the class. Daniel Mensah, the founder and CEO of HKN, also joined the class for some discussion. In the afternoon, students visited rural Accra to experience an underserved community that HKN is active in. Students met schoolchildren and community members that were partaking in a community wellness event when the CEIBS students arrived. Finally, students took a bus across Ghana to Cape Coast.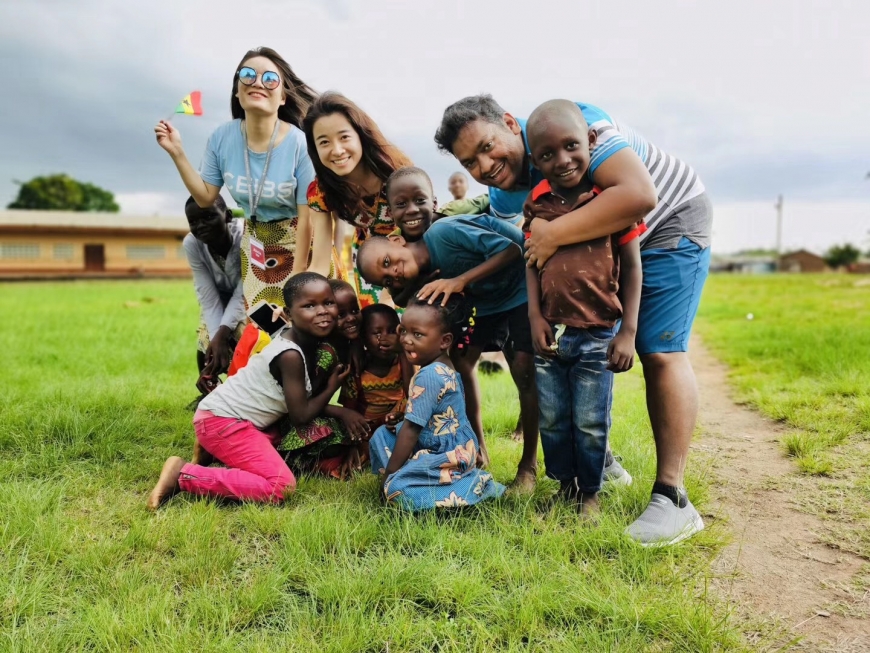 CEIBS students enjoy their day with local childern
Day 5 was a full day of activities in the Cape Coast area. First, students visited Kakum National Park, where they learned about one of the world's oldest ecosystems and traversed the rainforest canopy on rope bridges. Students also participated in a lecture by Rabbi Kohain and experienced a live performance to better understand the history of the Transatlantic Slave Trade, and the scars which can still be seen both in Africa and around the world even today. Students then finished their study tour with a visit to the Cape Coast Castle, a UNESCO world heritage site. The Castle was the last stop for millions of African slaves prior to being sent across the Atlantic. The visit provided a truly poignant close to a truly eye-opening week for the students and alumni of the MBA Africa Module.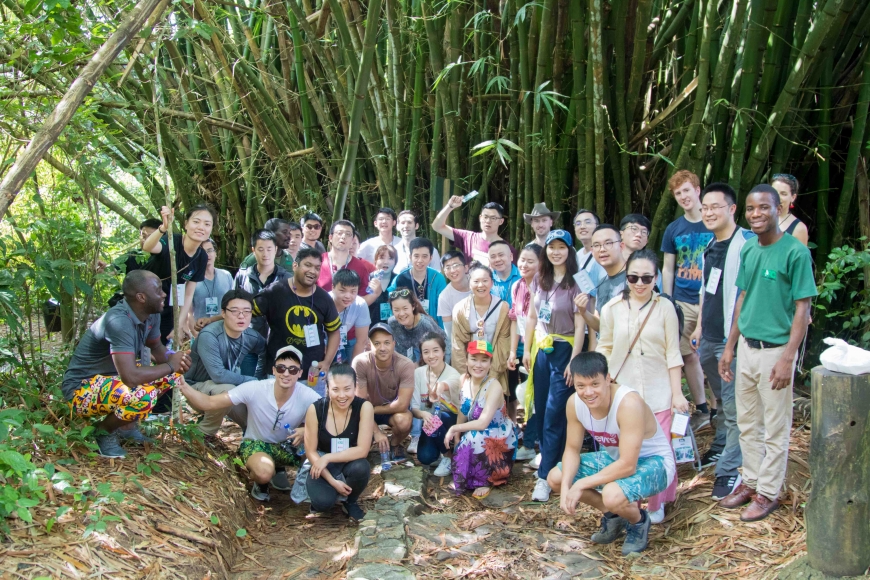 CEIBS students at Kakum National Park
Following the module, many students spent time visiting other locations in Africa and the Middle East, such as Morocco and Dubai, or spent additional time in Ghana.