INNOVATEChina 2020 Now Open for Applications
Friday, November 29, 2019
INNOVATEChina 2020 Now Open for Applications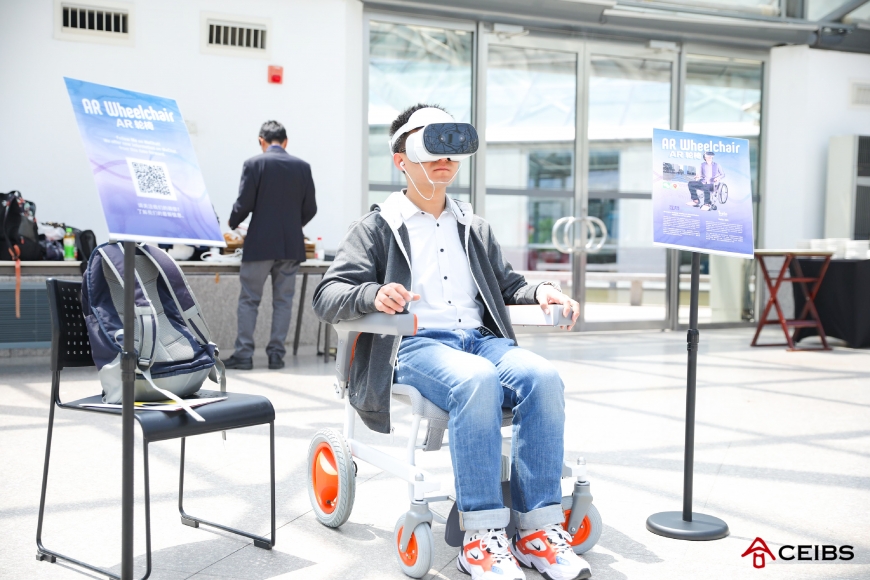 November 29, 2019. Shanghai – Calling all MBA, Masters and PhD students, we are now receiving applications to join INNOVATEChina 2020 – CEIBS' flagship business plan competition! In April of this year, more than 500 people gathered at the Conference Centre on CEIBS' Shanghai campus to witness six teams from globally-renowned MBA programmes, including CEIBS, ESADE Business School, Ross School of Business at University of Michigan, Kellogg School of Management at Northwestern University, HEC Paris, and HKUST compete for the INNOVATEChina 2019 top prize.. A clever agricultural goods trading platform, submitted by HKUST students, which enables farmers to sell produce directly to small and medium sized restaurants and SMEs efficiently, won the grand prize, taking home $5,000 USD in prize money.
Now, a new year brings a new round of fresh ideas, along with new developments in the world of technology. Interested teams can click the link at the bottom of the page to begin your application.
The central theme of INNOVATEChina 2020 is 'Connectivity for the Future'. With the fast-paced development of cutting-edge technologies, such as 5G, AI, big data, and cloud computing, topics like OMO (Online-merge-Offline) and IoT (Internet of Things) have become highly relevant and widespread. The boundaries between the real and virtual worlds are becoming increasingly seamless, and this will have a significant impact on our daily lives and future business models. As such, we want you to demonstrate the potential of these technologies in real world applications and wow our judges and audience with your innovative solutions.
Projects do not need to be focused on or related to China. Instead, we want to gather the most innovative ideas from around the globe. The Final Presentation Day for INNOVATEChina 2020 is scheduled to take place on April 25, 2020.
Join us for the competition and make your mark on stage!
About the Competition
Established in 2008, INNOVATEChina is CEIBS' flagship student-organised entrepreneurship/innovation competition. A platform for discovering tomorrow's innovators, it brings together students from the world's top business schools to test their skills in a challenging business plan competition.
Nearly 100 teams from over 60 of the world's top business schools participate every year, submitting their proposals for new business innovations. Our mission is to support outstanding future entrepreneurs who will play an important role in tomorrow's business world. As a participant, you will have access to CEOs and partners from investment institutions, as well as senior professors from around the world.
More than just a competition, INNOVATEChina aims to establish a platform to connect innovative minds from business schools around the world with the vast experience of industry experts and venture capitalists in China, in order to introduce new and innovative ideas to the world.
Join the Competition:
Click here for the INNOVATEChina homepage 
Click here for the INNOVATEChina registration page