MBA Overseas Elective in Malaysia – Where Leadership Meets Social Responsibility
Sunday, October 28, 2018
MBA Overseas Elective in Malaysia – Where Leadership Meets Social Responsibility
October 23-28, 2018. Ipoh, Malaysia - Let each morn be better than its eve and each morrow richer than its yesterday – Such a simple statement, but one with power that pulsates through our daily motivation. A statement that makes us work towards our goals. A statement that forces us to improve. A statement that makes us get out of bed and realise the potential we have. As I sat in Ipoh, Malaysia, surrounded by my fellow MBA classmates and local Chinese Malaysian children repeating this statement aloud in unison, I completely forgot that I was a student at a prominent academic institution. Instead, I became a volunteer realising the impact that even small efforts can have on one another.
Twenty-seven MBA students and I spent a week in Ipoh, Malaysia, volunteering at an annual non-profit camp led by CEIBS's Associate Dean and Professor of Economics Dr. Bala Ramasamy. The camp, Foundations for Leadership and Moral Empowerment (FLAME), aims to empower children in realising their potential through moral leadership and community engagement. With a mix of laughter, mosquito bites, and some tears, it is safe to say that the camp took us all on a rollercoaster of emotions that will be hard to forget.
Landing in Malaysia after a red eye flight, we were quickly guided through the requirements of our new roles – mainly capabilities for moral leadership, humility, and managing self-esteem.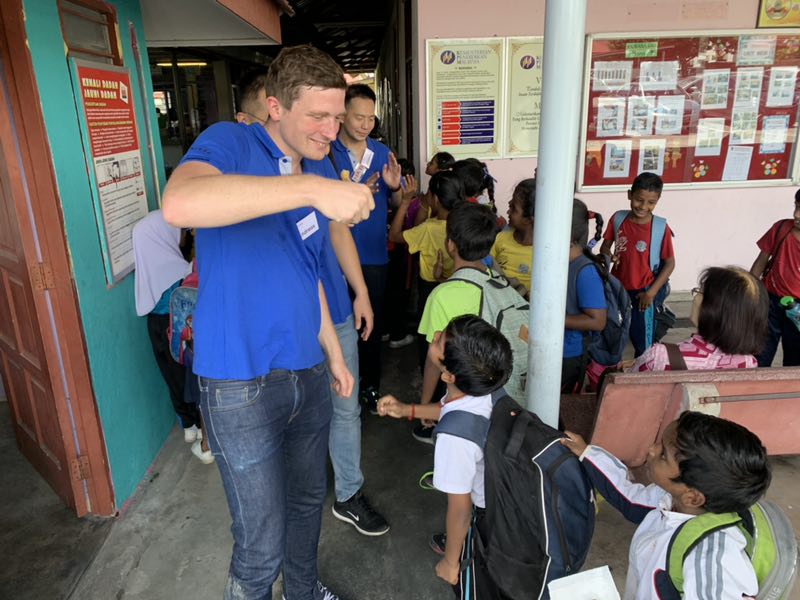 As the local children arrived at the campsite at the beginning of the weekend, the ice was immediately broken with high fives, smiles, and a sense of excitement. The MBAs were each assigned a group of five to six children, who we would lead through a series of activities designed to help us reflect on our abilities to inspire, motivate, and engage others as role models.
In the classroom, we discussed the many forms of leadership and the appropriate situations in which each should be implemented. Collectively and likely influenced by our experience with the children at the camp, we concluded that as humanity matures, there is no longer any place in the world for immoral and cruel leadership practices.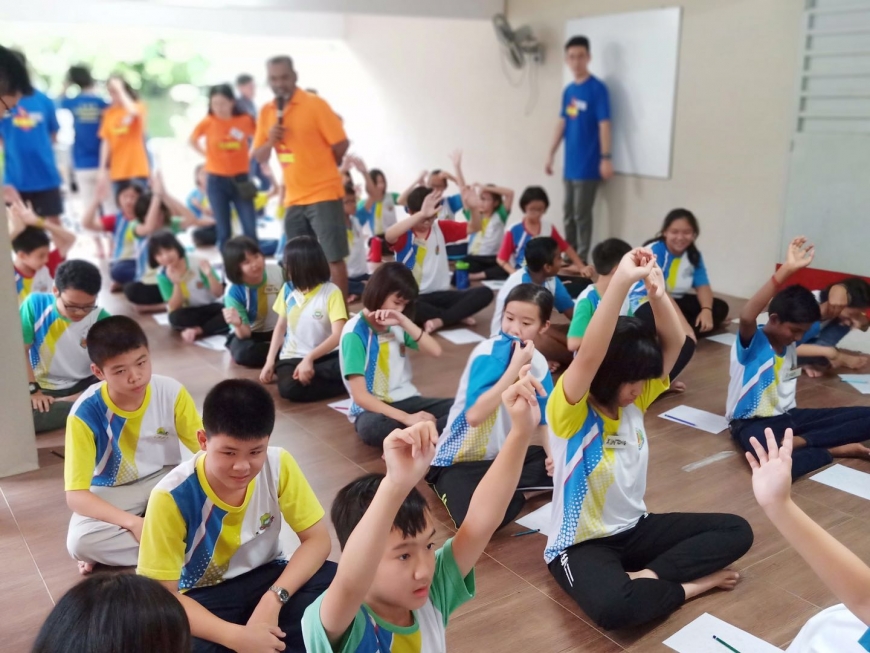 Aside from our responsibilities at the camp and in the classroom, we also had a chance to experience Malaysian culture, eating Malaysian Indian food with our hands and banana leaves as utensils, walking through ancient Buddhist temples, and gazing up at the twin Petronas towers that dwarf the skyline in Kuala Lumpur.
At the end of the module, it was not easy saying goodbye to the children that we had spent the weekend with. Tears were shed, hugs were given, and pictures were taken. The most important thing that we took away was the impact and change each one of us can have on any community.