Friday, May 11, 2018
CEIBS MBAs Explore Career Opportunities in 3 Continents
~ Career Treks in Germany, Silicon Valley & Shenzhen
May 7-11, 2018. Germany, Silicon Valley & Shenzhen – The CEIBS MBA Class of 2019 in collaboration with the MBA Career Development Centre (CDC) organised three career treks, giving almost 70 students the opportunity to go behind the scenes and explore career opportunities at some of the hottest companies across Europe, North America and Asia. Read on for highlights and takeaways from MBA 2019's Max Yang, Xiaolan Zhao, Ivy Sun, Kenneth Yuan and Eric Tang.
Max Yang, Germany
The three-day career trek to Germany started in Dusseldorf, continued on to Stuttgart and stopped at Munich. A total of 17 MBAs visited Metro, Covestro, Bosch, Daimler, Value Retail, and Siemens in order to understand how trends in industry 4.0 are disrupting a range of industries from retail to manufacturing. During company visits we were able to interact with business leaders and discuss hot topics such as autonomous driving, consumption upgrade and open innovation. Bosch and Daimler also helped to arrange tours of their facilities, during which we were able to better understand the concept of smart manufacturing and its application within Germany's automobile industry. In addition, representatives from the companies' HR departments shared career opportunities and inspired us with examples of how MBAs are making an impact within their organisations. 
As this was our inaugural career trek to Germany, we also received strong support from our Germany-based alumni.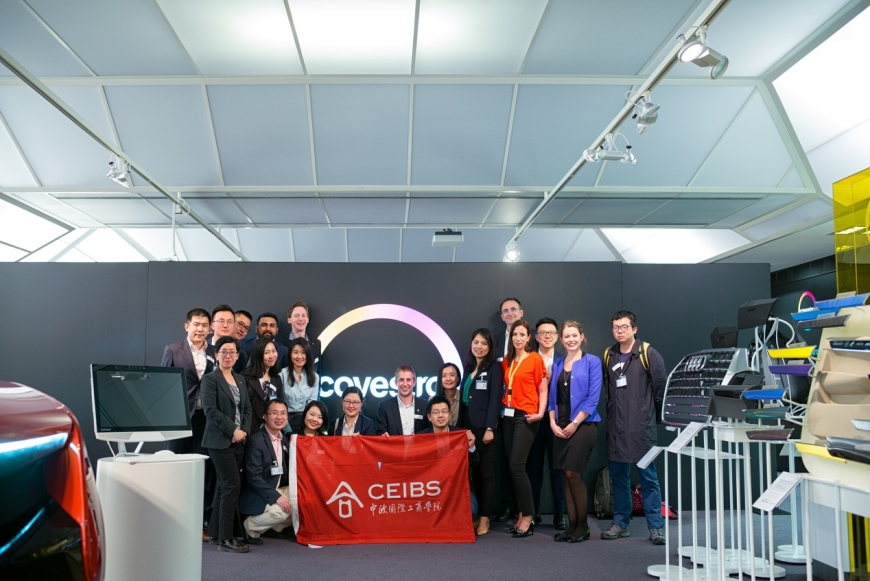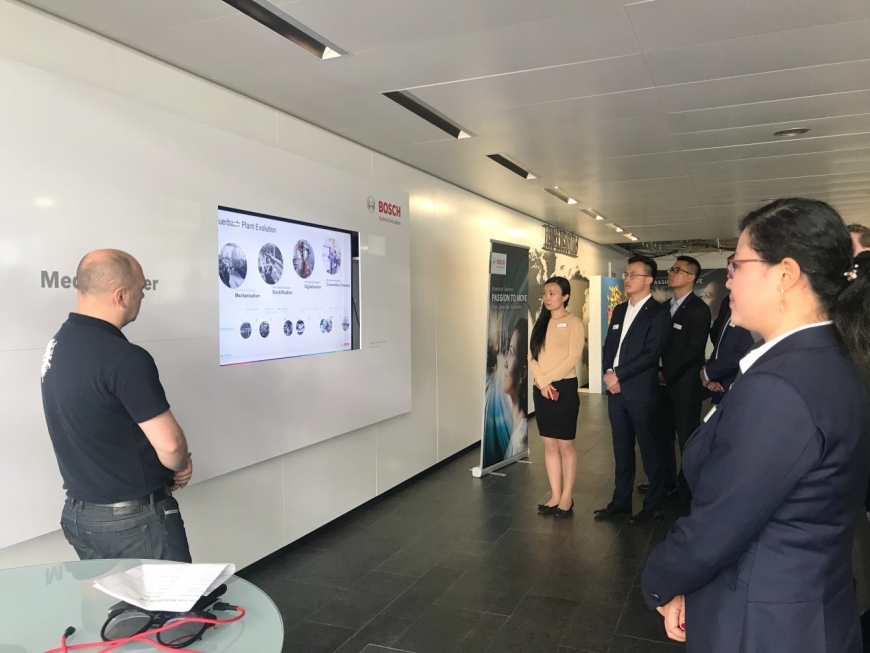 Xiaolan Zhao and Ivy Sun, Silicon Valley
The trek to Silicon Valley was designed for MBAs looking to explore opportunities related to innovation and entrepreneurship. A total of 20 MBA students and recent graduates visited nine companies in three days: Google, Airbnb, Continental, Applied StemCell, Silicon Valley Bank, Cepton, Trustlook, Hanhai International and WestSummit Capital. Visiting the expansive campuses of Airbnb and Google was a lot of fun; and we were honoured to be personally greeted by top-level executives from three of Silicon Valley's start-ups – Jun Pei from the autonomous driving firm Cepton, Dr. Ruhong Jiang from biotech company Applied StemCell and mobile security firm Trustlook's Xie Tao. Having successful entrepreneurs share their experiences of plugging into the innovative ecological network that is Silicon Valley was extremely valuable. The most surprising takeaway was how unique the working environment is in Silicon Valley. Aside from seeing initiatives such as 'bring your dog to work' days and free beer from 4pm, we also felt a big difference in the entrepreneurial spirit. "People here really want to change something for the good of humanity. I was really moved while listening to their stories of harnessing advanced technology to make a difference in the world," said MBA 2019 Ivy Sun.
Another highlight of the trek was joining the 10th anniversary dinner of Applied StemCell. Hearing about the company's growth from inception to maturity gave us all an insight into the challenging roadmap required to upscale a company.   
Kenneth Yuan and Eric Tang, Shenzhen
For the final leg of the trek, 32 MBAs from nine countries visited the city at the centre of China's innovation explosion – Shenzhen. In two days, we visited six companies: Tencent, Huawei, WeBank, GJTA Investment Group, BGI and Royole. The value of the trek was its ability to provide a deeper understanding of the strategies, operational models and talent demands of these companies. We were also able to network with CEIBS alumni in Shenzhen, who welcomed us to their city and provided us with valuable tips about exploring career opportunities there.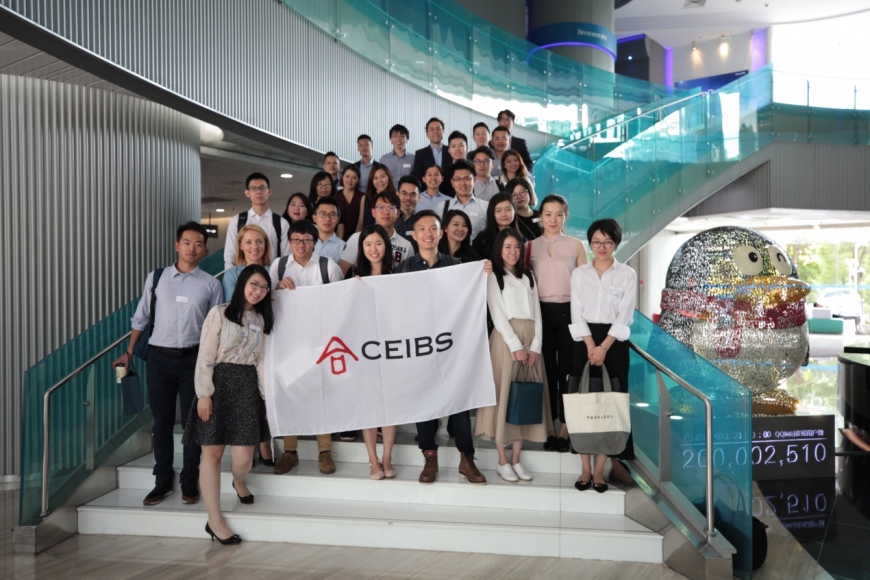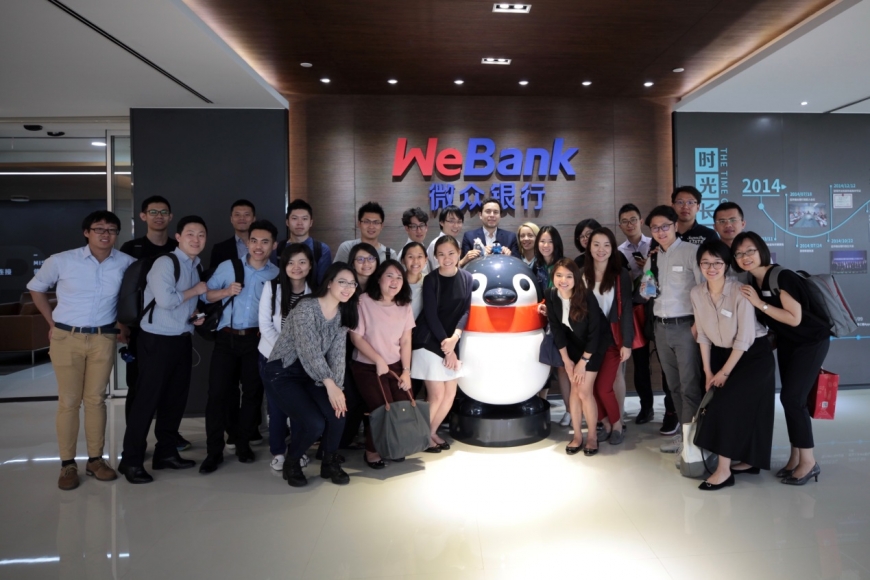 Writer:
Max Yang, Xiaolan Zhao, Ivy Sun, Kenneth Yuan & Eric Tang MBA 2019