Monday, October 31, 2022
Is sustainable consumption workable?
2022 CEIBS ESG Forum & The Release of ESG White Paper
With governments, academics and businesses across the world looking for ways to answer the biggest challenges of our time, the concept of ESG (Environment, Social, and Corporate Governance) is gaining traction like never before. As the climate crisis comes to a head, solutions are needed now... and they need to work on a grand scale.
In response to this dramatic shift in approach, and what it means in practical business terms, CEIBS held its annual ESG Forum with alumni and students from all programmes, and corporate representatives from different industries and countries in attendance. The event looked at ESG through the lens of sustainable consumption – a crucial measure of how fast and to what extent we can adapt our way of living to meet the long-term demands of a globally sustainable future.
ESG is a mindset, not a gimmick
Opening the event, CEIBS Associate Dean and Director of the Global EMBA Programme Bala Ramasamy highlighted the essential nature of ESG as a means of thinking, planning, building and preparing for the future. Given the ever-present need in business for 'responsible leadership,' CEIBS aims to support this in every aspect of its teaching. Core courses now contain ESG content, reinforcing that it must be 'baked in' to the way business people think about their organisations and their part within them.
Bala Ramasamy
CEIBS Associate Dean and Director of the Global EMBA Programme
"Since the Great Depression of 1929, October is when tears flow at stock exchanges around the world. This year is no exception, since we're coming to the end of a year full of geopolitical disruption – from the ongoing war in Ukraine to the global energy crisis, the inflation crisis, crises of every sort are impacting economic stability. However, during the past 25 years, the S&P 500 Index has only declined in six of them. My point is that we must always maintain a long-term mentality. Data shows that companies can achieve better long-term performance when they genuinely address the interests of their employees, customers and other stakeholders"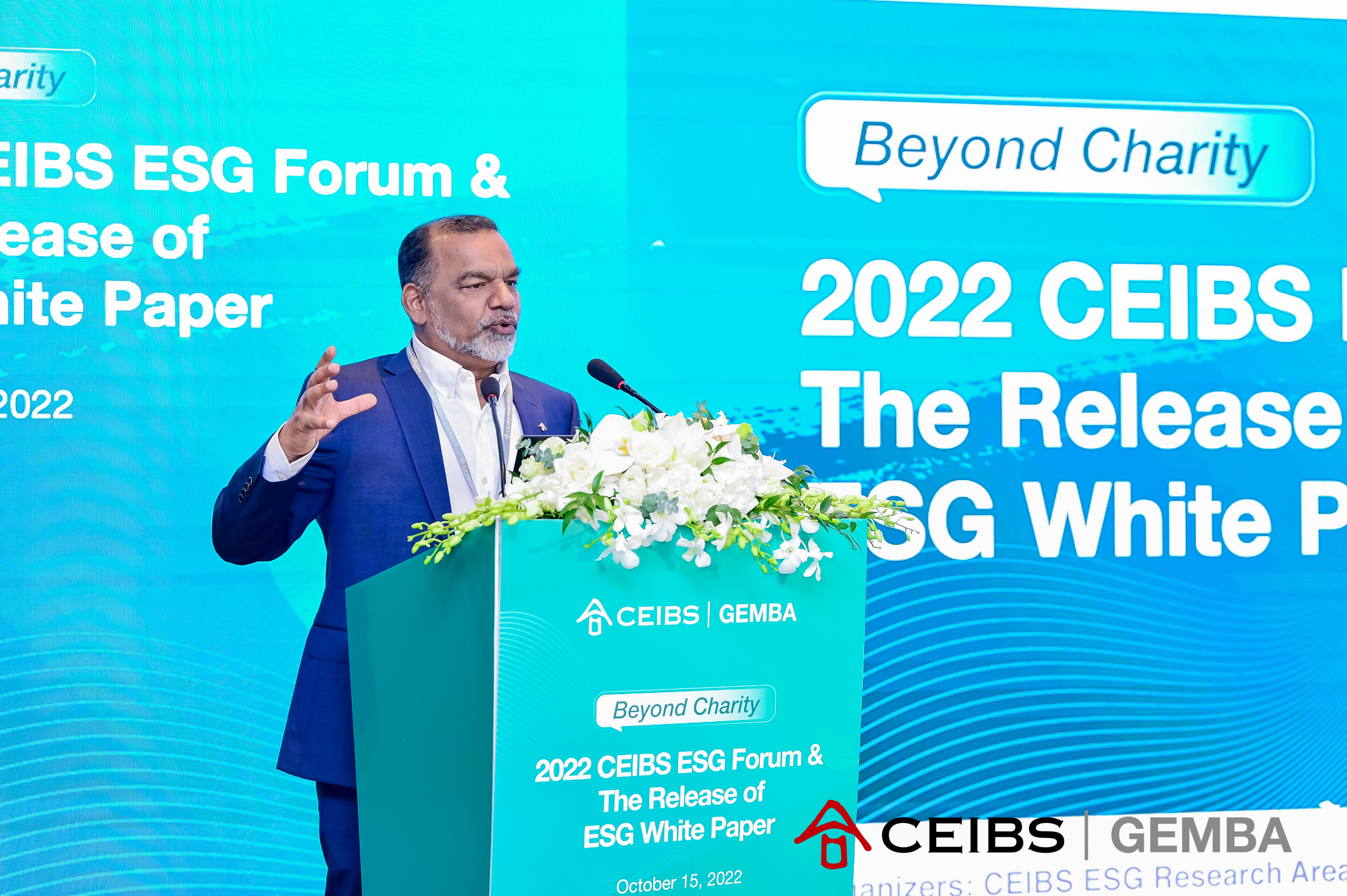 CEIBS President Wang Hong and CEIBS President (European) Dominique Turpin also shared some words on the role of the school in promoting ESG.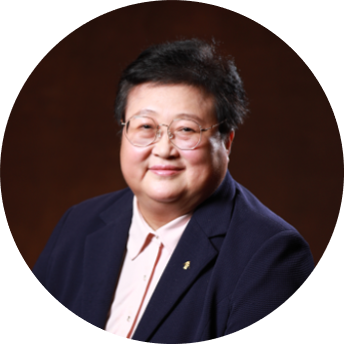 Wang Hong
CEIBS President
"Recent years have produced rough headwinds for the whole world. ESG is not a slogan, it requires profound changes in philosophy and subsequent action. These cannot be achieved overnight. Similarly, they cannot be achieved without all elements of an organisation contributing their views and perceptions. We are committed as a school to ESG and to supporting the ethos and practicality of this philosophy."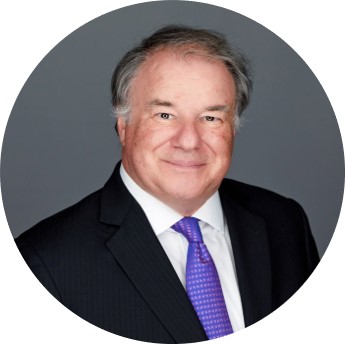 Dominique Turpin
CEIBS President (European)
"I'm so glad to see how CEIBS is taking the lead in ESG. Everyone expects to see action, dynamic action, which combines a long-term view with concrete decisions that are followed through. CEIBS can play three roles in supporting ESG worldwide: By conducting meaningful ESG research for the wider academic community, communicating our findings effectively while monitoring reactions to it, and, ultimately, influencing business leaders to adopt ESG as a fundamental business mindset."
CEIBS ESG white paper – Release and highlights
ESG is a rapidly evolving idea that is being observed by leading players of every major industry around the world. This makes academic research into ESG crucial, since time is short and establishing best practice may allow less agile companies and organisations to catch up.
The CEIBS ESG Forum also served as a launch event for the latest CEIBS ESG white paper, compiled by Professor of Marketing and Director of the CEIBS ESG Research Area Wang Yajin together with 30 other CEIBS faculty.
Wang Yajin
CEIBS Professor of Marketing and Director of the ESG Research Area
"This white paper is an annual research project for our ESG research area. This year we focused on carbon neutrality, and the paper provides an excellent guide for the business community – offering informative, practical and academic insights into ESG-related topics at global, national and company levels. Too often, companies see ESG and survival as contradictory. Our ongoing goal is to uncover effective, innovative ways to make business sustainable, rather than viewing ESG as a cost. This is the first step in showing all enterprises that these two concepts can co-exist."
Comprised of five chapters, the white paper is a cross-disciplinary effort that explores global ESG trends, China's carbon neutrality updates, the current practices of CEIBS alumni companies, faculty research, and research about CSR reporting of A-share listed companies.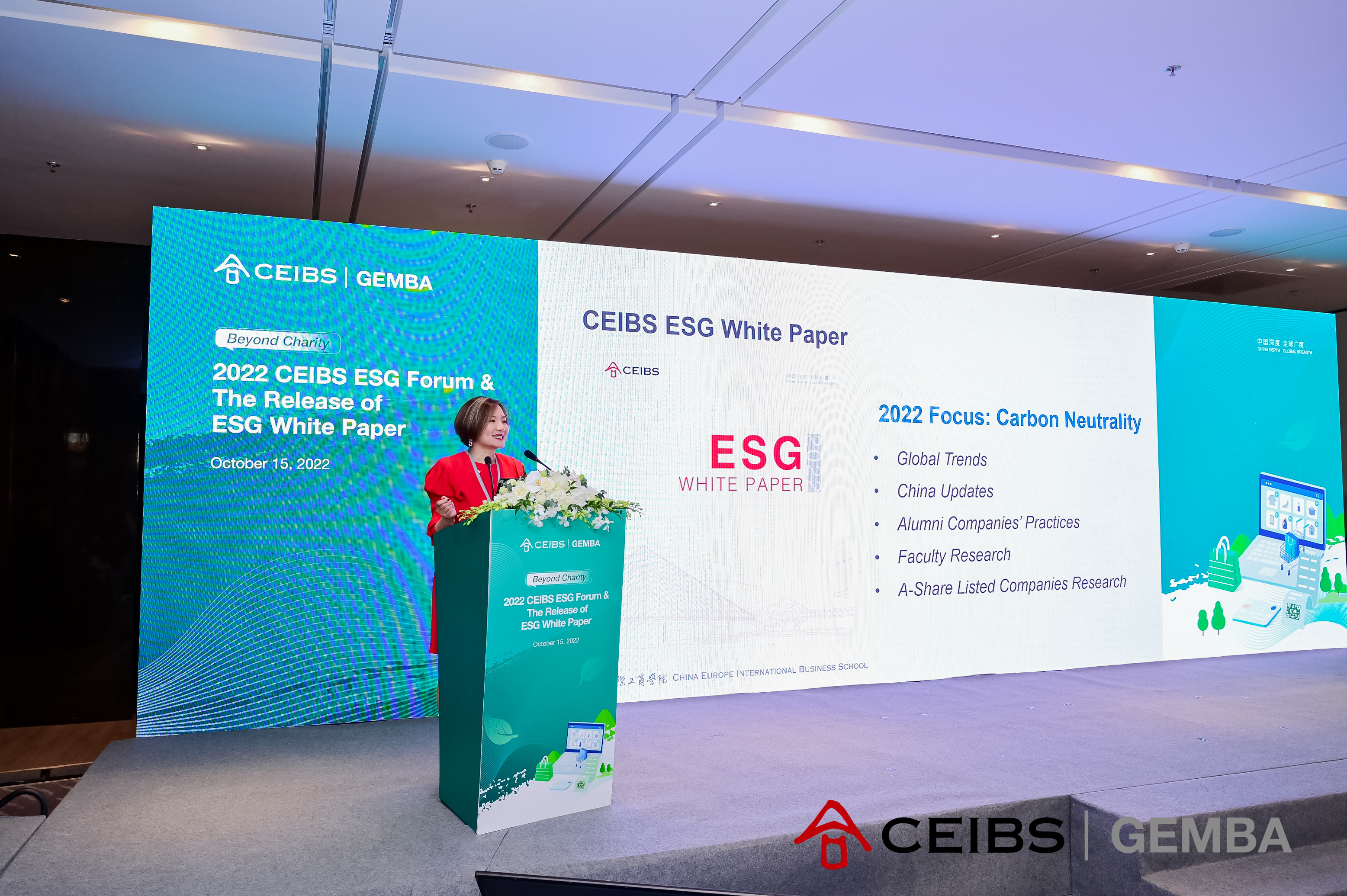 Viewing ESG in theory and practice
The 2022 ESG Forum also hosted two keynote speakers who offered specific examples of how and why ESG can positively impact organisations, the environment and society.
Asia Pacific CEO of Saint-Gobain Ludovic Weber explained how a company with a 350+ year history has become one of the most forward-thinking ESG practitioners in its industry. As a worldwide leader in light and sustainable construction, Saint-Gobain is present in 75 countries with more than 166,000 employees.
Ludovic Weber
Saint-Gobain Asia Pacific CEO
"In 2020, we held a very important brainstorming session where we considered what the world would look like in 2050. By then, there will be 10 billion people, and our GDP will have doubled from 2020 levels, but the world will still only hold the same amount of rapidly depleting resources. Since buildings contribute 40% of CO2 emissions, we asked ourselves what we could do. We can use sustainable solutions to reduce our carbon footprint by 80%. This will have a huge global impact, if we act fast. Increasingly, construction companies want to stay ahead of the regulatory landscape. We've found that Chinese customers will pay a little bit more upfront for this if it gets them a sizeable reduction on CO2 emissions."
CEIBS Assistant Professor of Finance Shan Hongyu then framed our collective understanding of ESG by drawing on the words of 1976 Nobel Prize-winning American economist Milton Freidman. Though highly influential both then and now, his perspective on the role of business in social responsibility hasn't always been fully understood by those who are keen to quote him.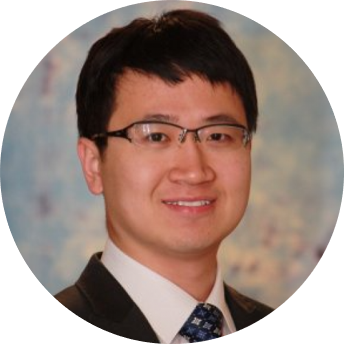 Shan Hongyu
CEIBS Assistant Professor of Finance
"In a global economy, every transaction has far-reaching impact, from the purchased materials to supply chain partners involved and the actual products delivered. Milton Freidman said that the social responsibility of business is to increase its profits. However, he also argued that companies must operate within the basic rules of society, both those embodied in law and those embodied in ethical customs. Essentially, companies need to look out for the welfare of their employees and customers, not just their shareholders. Today, this understanding is being expanded to include not just the welfare of those within the company, but those in wider society and the environment in which we all must live."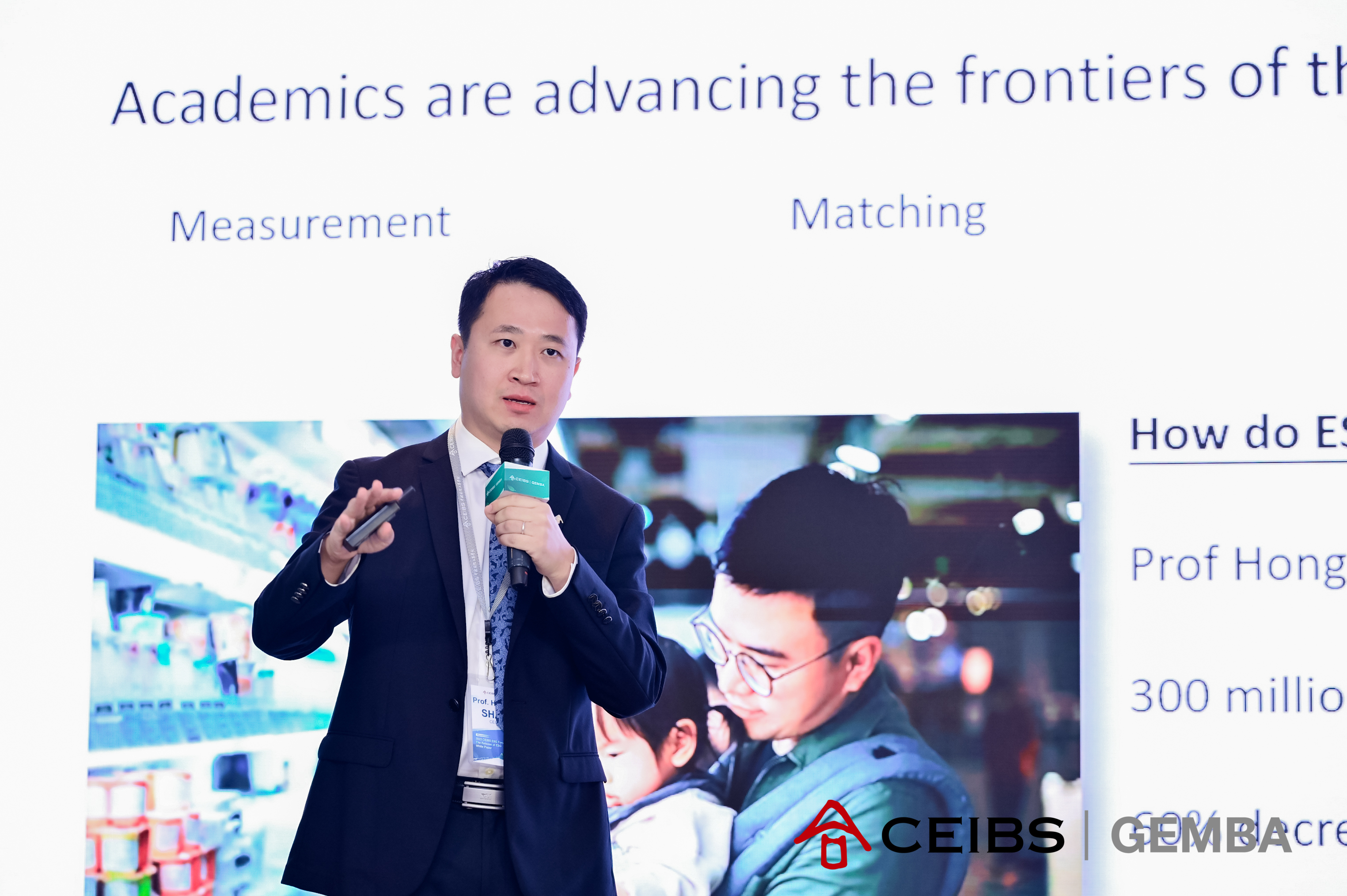 ESG & the Evolution of Sustainable Consumption
This year's ESG Forum concluded with a panel discussion moderated by Prof. Wang Yajin and made up of three executives from very different industries, all of them pushing for company and sector-wide sustainability:
Lensey Chen is the President of Novozymes China. She leads Novozymes, a world leader in biological solutions, in strengthening China's green transition to help customers live happier, healthier and greener lives.
Brandy Yu is the Managing Director of Allbirds China, creator of the "world's most comfortable shoes," whose core branding concept relies on innovation in natural materials to replace oil-based synthetic materials and make the fashion industry more sustainable.
Steven Zhong is currently the ESG Strategy Lead Partner for PwC China.
A key question raised during the panel discussion was whether China is a unique case when it comes to ESG. Does China hold greater potential to ramp up its ESG practices faster than other nations? What needs to be done differently here to make ESG principles stick? The panellists all contributed their unique perspectives:
Lensey Chen
President of Novozymes China
"Some differentiation will be inevitable. We always need to think global but act local. Novozymes has studied the local situation in China and developed a localized sustainability roadmap. For example, one of the roadmaps aims that 75% of our revenue should come from partners who invest in ESG efforts with our support. We want to direct our efforts towards partners who share our goals and values."
Brandy Yu
Managing Director of Allbirds China
"In China, I'm amazed by the speed with which our industry is responding to the evolving ESG trend. In just six months, an industry association went from having little idea about tracking product lifecycle carbon footprints to developing a systematic process for capturing its emissions. ESG innovation is not just a one-way street; local manufacturers come to us, and show us what we can do to make things more sustainable, together. Mutual inspiration is the way forward."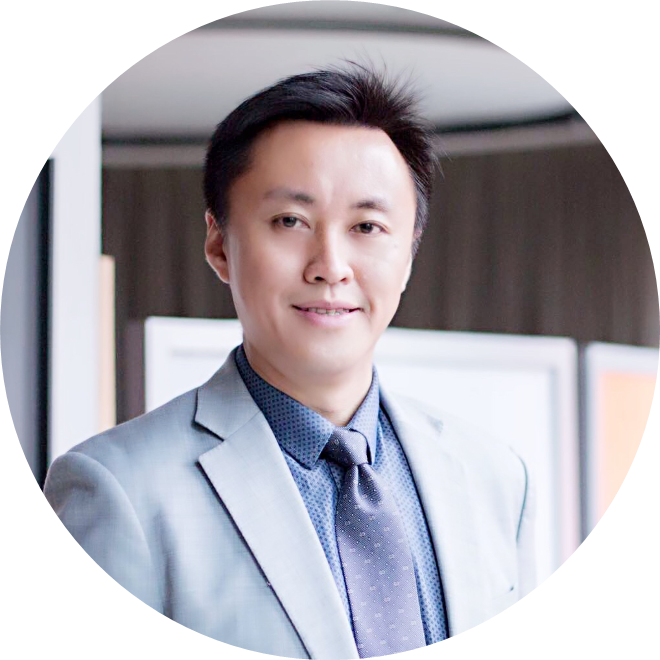 Steven Zhong
ESG Strategy Lead Partner at PwC China
"Leading consumer brands now all have an ESG vision. In China, brands see the growing impact of Gen Z consumers whose purchasing decisions will be influenced by the sustainability of the product. 74% of Gen Zers are interested in buying environmentally friendly products; 70% prefer companies who have a clear, consistent and genuine ESG vision; and 40% believe that China currently lacks sustainable products compared to other regions. These statistics underline how important it is for premium product brands to tell their ESG story and explain their vision. There is huge market value for those who get it right in China."
As for the main challenges in supporting ESG and establishing it as a standard long-term mindset, the panellists agreed that perceptions are key. Many consumers currently believe the introduction of truly sustainable consumption options is going too slowly, while business partners are too often spooked by the idea that their competitive edge will be undermined by adopting ESG too early.
Steven Zhong
ESG Strategy Lead Partner at PwC China
"The needs of both stakeholders and shareholders must be accounted for. ESG must be presented as a source of common good for everyone, creating value for everyone. In practice, this means being adaptable to reality rather than relying on a rigid vision. Talk to your stakeholders and make sure they feel that they want to come along with you on your journey; you can't just browbeat them into doing things your way."
Brandy Yu
Managing Director of Allbirds China
"A major challenge is how to present a 'single source of truth' for consumers. There is just too much noise on the Internet. It can be hard to improve the transparency and traceability in supply chains, especially with so much coverage of greenwashing. It's essential that your customers know your story, believe it, and can verify it."
Lensey Chen
President of Novozymes China
"Speed is the crucial factor. There's no shortage of sustainable technologies, the question is how can we scale them up. Innovators should tell their stories sharply with reliable data and inspire stakeholders and investors to act fast. We need to communicate sustainability in a clear way that is understandable and viable for the whole value chain, so that investors then realise the clear value of a sustainable approach. Solutions that increase data transparency and structured standards to enable fair evaluation of performance will be also key to achieving this aim."
Beyond business, ESG is a matter of survival
In his closing remarks, Prof. Ramasamy reminded the audience that there is more at stake than the long-term financial health of individual companies or even whole sectors. Part of the reason why ESG is gaining such attention, adherence and tangible support internationally is that each year there seems to be more instances of environmental, economic and political instability.
Bala Ramasamy
CEIBS Associate Dean and Director of the Global EMBA Programme
"Whether we call it ESG or CSR or sustainability or whatever term we choose to use, what we are calling for is for companies to reinforce their social license to operate. Perhaps not all aspects of ESG are priorities for all companies; we cannot expect all companies to lead in all three dimensions. However, the important thing is to ensure that an ESG mindset is embedded in the strategies that we plan and execute in our organisations. Thinking, planning and acting with an eye for long-term sustainability will make the difference between survival and collapse. I'm not speaking purely about individual companies either; adherence to ESG is a matter of truly global consequence."