Thursday, November 10, 2022
GEMBA reunion welcomes alumni to campus, celebrates strength of community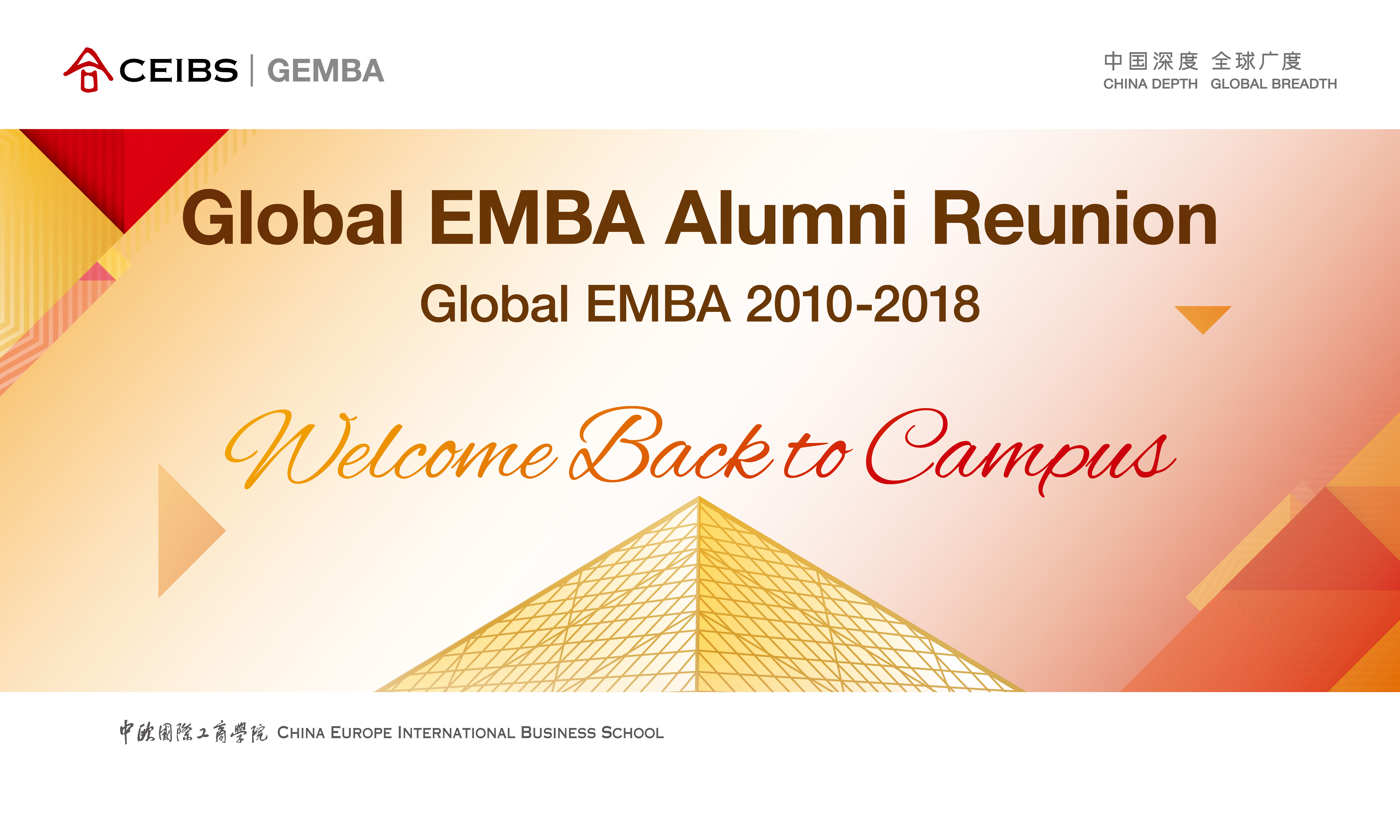 November 5, 2022. Shanghai – Members from eight Global EMBA classes spanning 2010 to 2018 returned to CEIBS Shanghai Campus this weekend for a much-anticipated alumni reunion. With around 120 alumni in attendance, the event was the perfect chance to catch up, renew old friendships and reflect on the sweeping changes that have shaped the wider world.
GEMBack to Campus – A warm homecoming
After registering, re-familiarising themselves with the campus grounds and enjoying some heartfelt personal reunions, alumni came together to hear the opening address from Associate Dean and GEMBA Director Bala Ramasamy.
In his welcome remarks, Prof. Ramasamy stressed the importance of such events as a means of strengthening the bonds of the growing alumni community.
"I really can't properly express my happiness to see so many young faces who are such old friends! For me, everything we do is ultimately with our alumni in mind. As students, you engaged with a twenty-month programme, but being an alum lasts for the rest of your career and your life. So, everything must be geared towards that lifelong learning journey, toward fulfilling the needs and objectives of our alumni. It's a community that continues to grow in number and talent," Prof.  Ramasamy said.
"I think of it as being like a fountain – every year more alumni, more 'water,' is added to the pool. The more water we have, the higher the fountain can shoot. I want us to reach for the sky, and to do that, we need more people to be involved in this community. That's why I think of this as a family, because we are here to support each other, share each other's experiences, to advance our shared causes and lift each other up. No matter where you go, you always have a home here," he added.
On the programme's ongoing mission to provide the best possible learning journey for its alumni, the event was also an opportunity to illustrate how the GEMBA Plus initiative has been well received by the alumni community.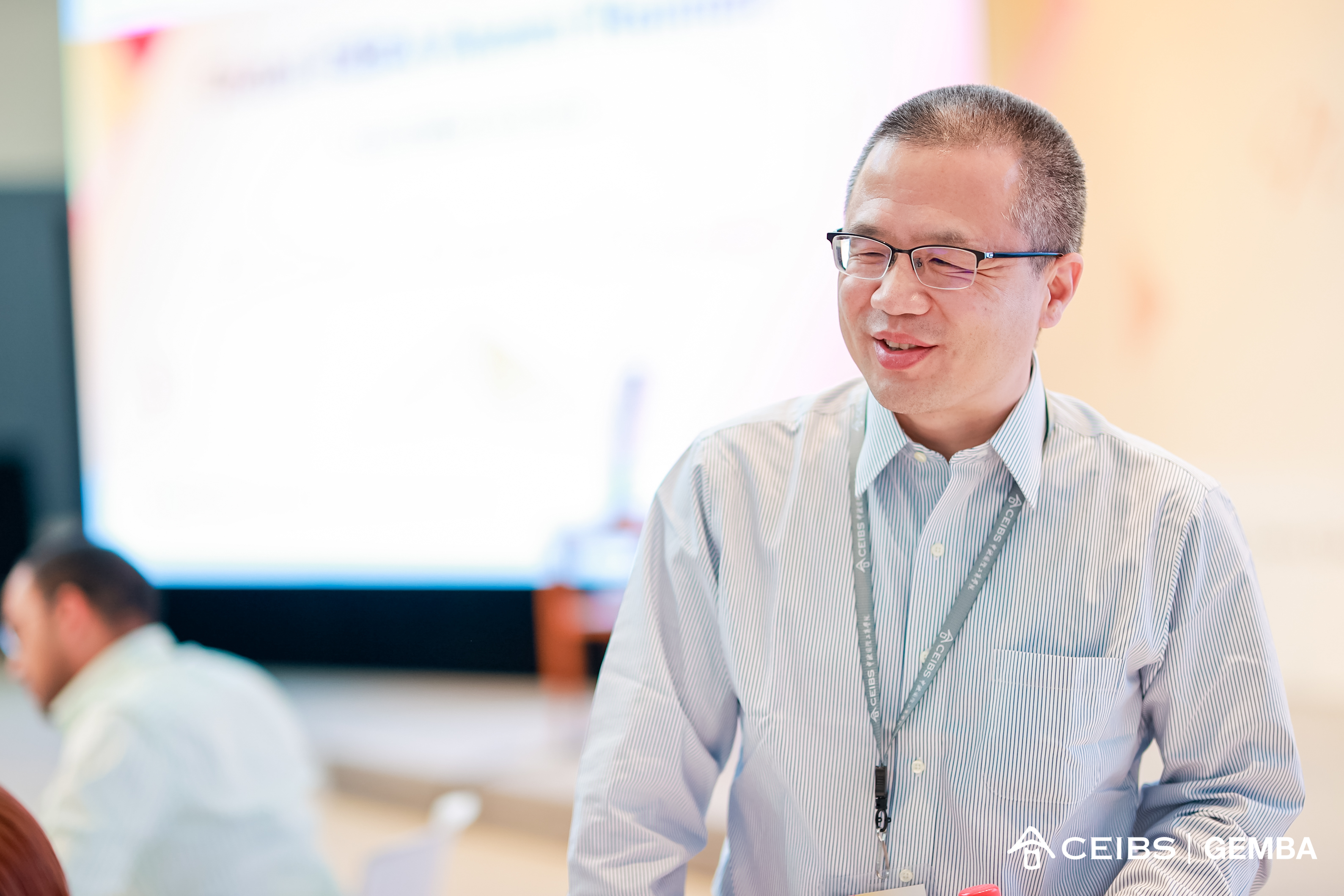 Global EMBA 2014's Wengyu Shang said: "The alumni network, access to different post-graduate modules, knowledge and experiences – these have all been invaluable to me. After graduating, I encountered many challenges in my career, and it was this network that helped me through. Joining the GEMBA programme at CEIBS was one of the best decisions of my life."
Clubbing together – A year of shared interest and enthusiasm
When discussing the different ways in which alumni contribute to the community, Prof. Ramasamy highlighted the growing impact and influence of the different GEMBA student clubs. These are all created, led, maintained, and managed by current GEMBA students and alumni. In the past 12 months, GEMBA student clubs have held 40 events, attracting over 2,000 participants. Over 400 alumni contributed their time and expertise to making these events as successful and meaningful as possible.
"It is so great to see our student clubs go from strength to strength. I know how busy you all are, but it's important to find suitable outlets for your passion, your expertise and personal enjoyment, and share them with the community," Prof. Ramasamy said.
"This is not the only way to contribute, of course; you can be speakers at GEMBA events, offer your company to host visits, take interviews with the GEMBA Office team and share your story with the world. I know how much talent, drive and creativity you have, and it's our job to make sure we give you every opportunity to share them – not only with the community, but also the wider world," he explained.
In closing, Prof. Ramasamy thanked the alumni for their ongoing commitment and support to CEIBS and the GEMBA programme. He also highlighted the excellent postgraduate performance of the GEMBA 2017 class, who ensured CEIBS its third year at the #2 spot in the Financial Times' global ranking of Executive MBA programmes.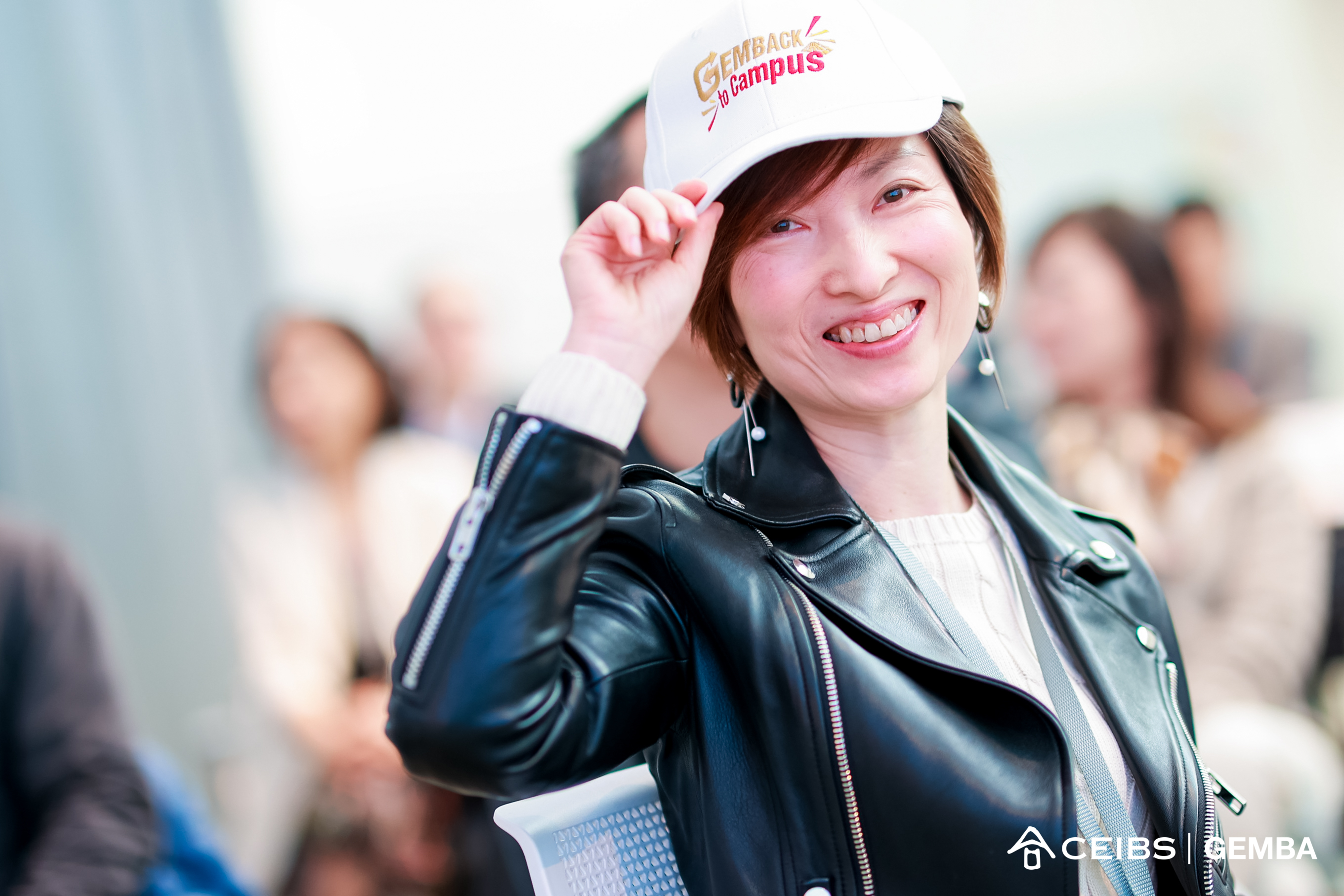 Global EMBA 2011's Julie Wong said: "I'm very grateful to be a part of the GEMBA community. I've learned so much, I've learned how to see business from a global perspective while gaining deeper insight into the local Chinese business culture as it changes from region to region. Equally importantly, I have made so many great friends here who have given me their undoubted support, even during tough times."
What's in a name? Branding is defining a new age of consumerism
As every GEMBA reunion serves as a chance for alumni to learn with their old classmates and peers from other classes, this year was no exception.
During the morning and afternoon sessions, CEIBS Professor of Marketing Wang Yajin gave a Master Class in exploring the deeper meaning, relevance and ongoing importance of branding in the digital era. Prof. Wang outlined the many ways in which brands are competing more fiercely than ever to secure the attention and loyalty of an increasingly discerning and well-informed consumer audience.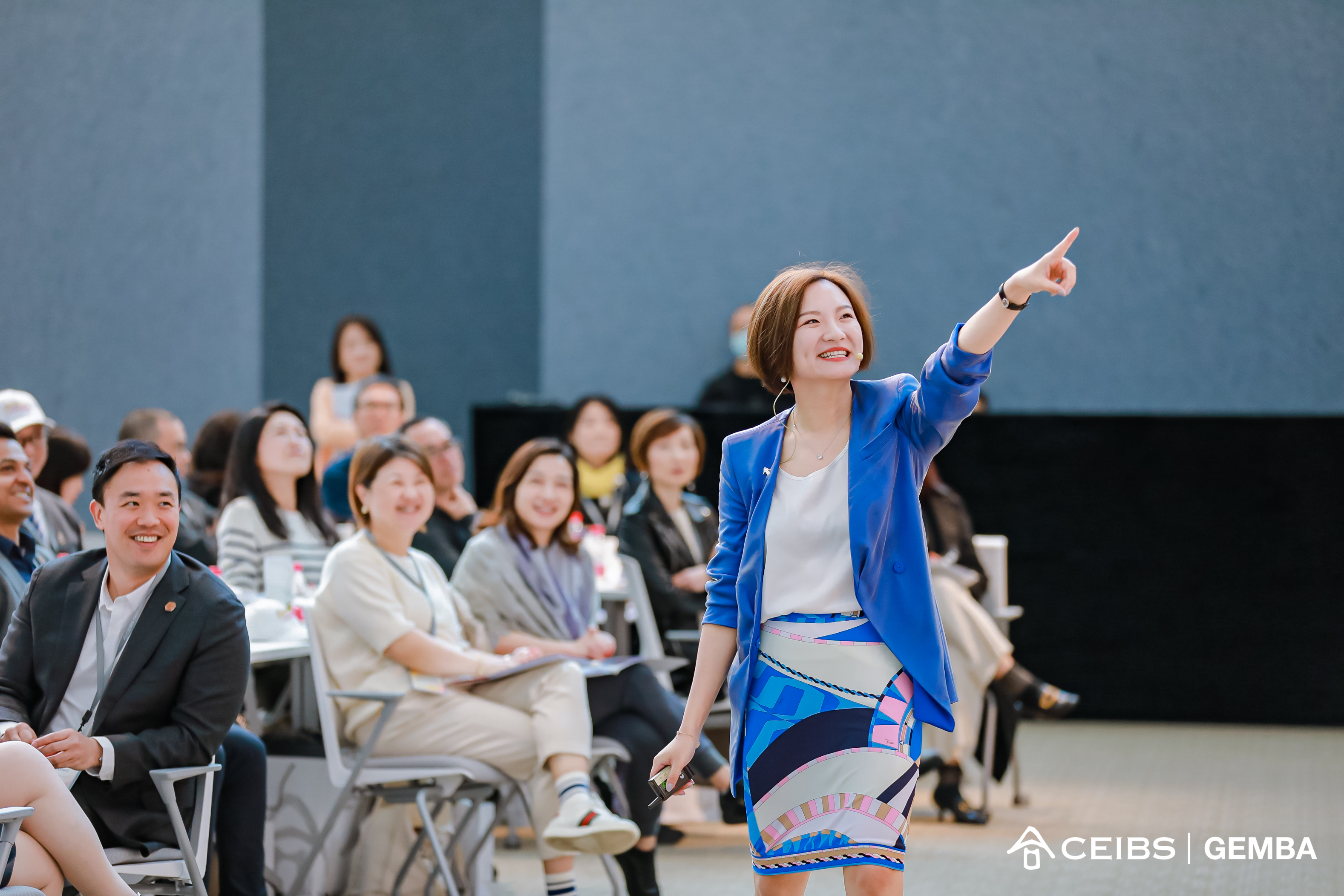 In her presentation, Prof. Wang explained how Chinese brands are taking on their more established international counterparts in consumer sectors once dominated by global household names. From leveraging the opinion-making power of KOLs (key opinion leaders) to out-of-the-box sales techniques during massive events like 'Double 11,' Chinese companies are pioneering new and highly innovative ways to strengthen their brand positioning, awareness and loyalty.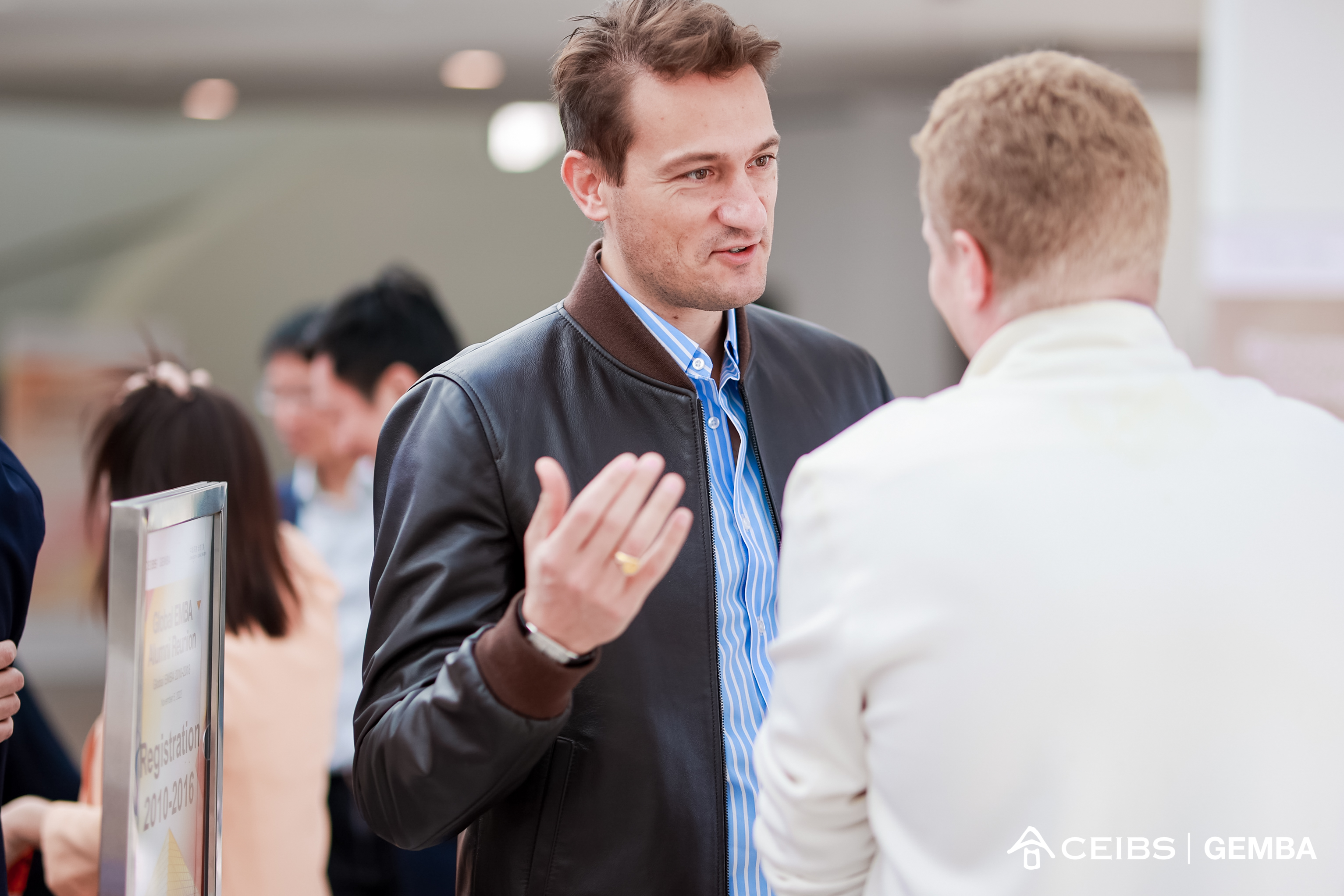 GEMBA 2017's Olivier d'Arros said, "I've been living in China for 12 years and GEMBA has been a big part of that journey. It gave me a 'China family' when I had none. It opened my mind to new possibilities and new ways of looking at business. I hope that everyone who joins GEMBA in the coming years would have as much fun as I did."
Looking back, while looking forward
Before retiring for an evening of fun, fine dining and reminiscing, the alumni were addressed by GEMBA Administration Director Isa Luo, who shared a few details about the current year's admissions efforts.
Despite the immense difficulties posed by the Shanghai lockdown and ongoing China travel restrictions, the forthcoming GEMBA 2022 will comprise two classes made up of a total of 90 students.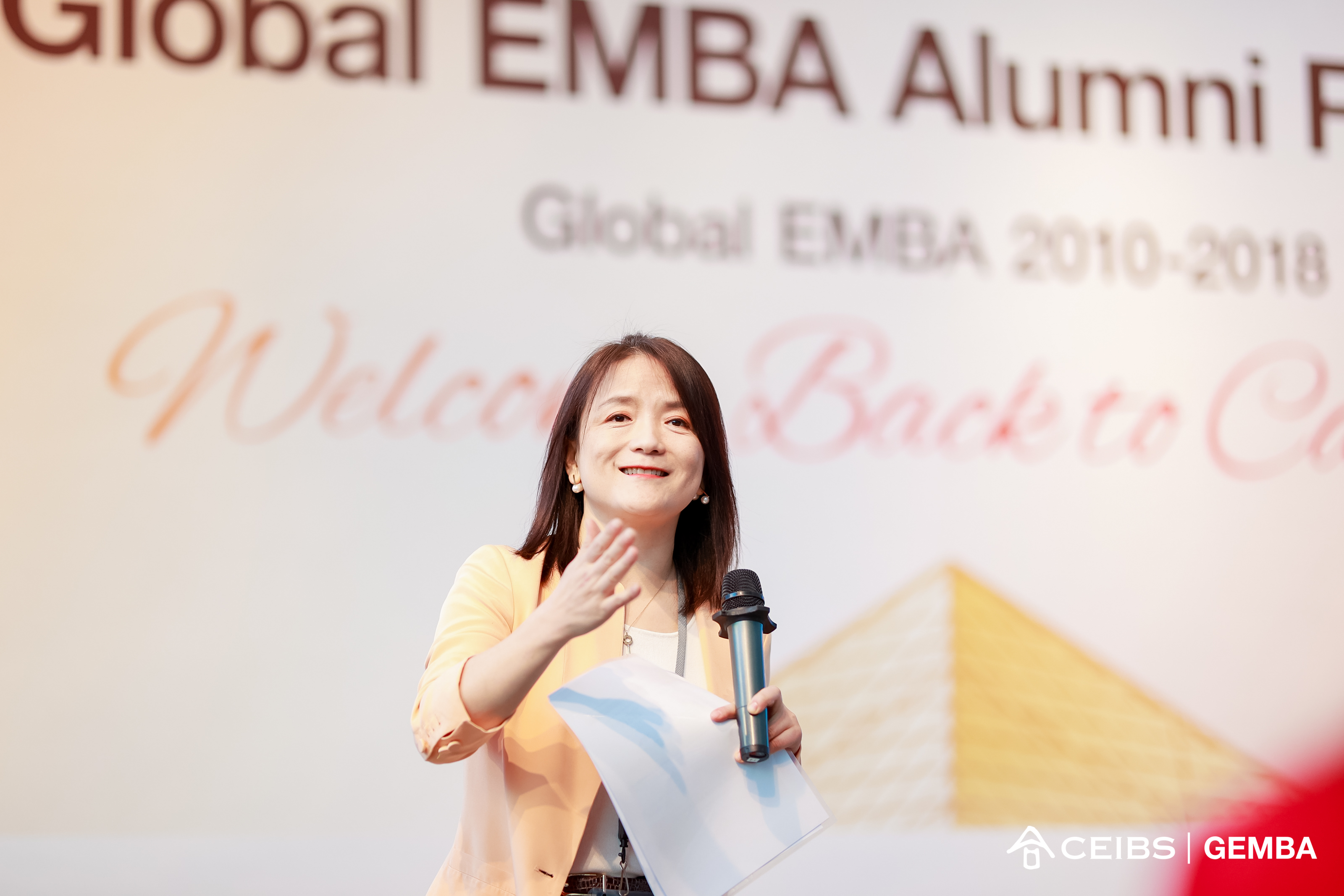 With an average age of 41 and the highest level of work/management experience in the history of the programme, this is set to be a very impressive cohort. Almost 50% of its membership hold master's degrees, demonstrating that students are here not just for a qualification, but to genuinely expand their business leadership toolkit as well as their world view.
On behalf of the CEIBS faculty and the GEMBA office, we would like to thank everyone in the alumni community for their continued support of the programme. From recommending future candidates, to speaking at our events, hosting company visits and generally being outstanding ambassadors for the school and GEMBA itself, your efforts ensure that our programme remains among the biggest, best and highest-ranked in the world.
If you were in attendance of the 2010-2018 GEMBA Alumni Reunion, we hope you enjoyed it as much as we did. For those of you in other cohorts, keep an eye on our upcoming reunion events.
Always remember: Together, we achieve more!