Friday, May 06, 2022
Italian Alumni Chapter Hosts First In-Person Event in Milan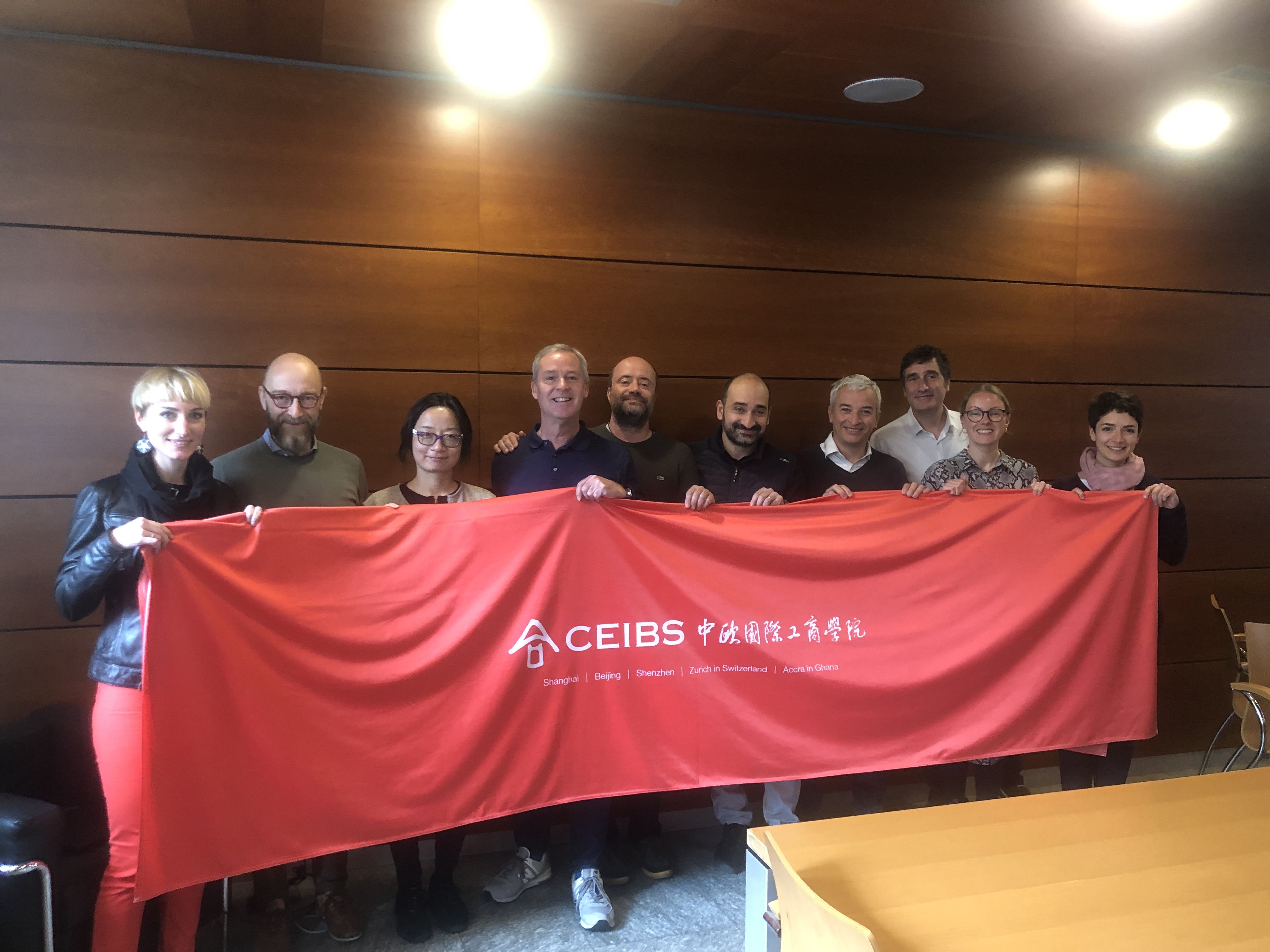 May 6, 2022. Milan, Italy – The CEIBS Italian Alumni Chapter met in person at a special alumni workshop on Building and Leading High-Performance Teams and Cultures this week.
Meeting in Milan for this inspiring and engaging session, alumni members were delighted to see each other offline for the first time since the chapter was inaugurated online in 2021.
The two-day event took place at the Unioncamere Lombardia, the workplace of one of the chapter's members. The nine alumni in attendance travelled from all corners of Italy to join their peers and former classmates to learn new methods and skills to help them build and lead high-performance teams.
It did not take long for the group to begin sharing both personal and professional experiences, encouraged by facilitators Dr. Robert Straw, CEO of CEIBS Zurich campus, and Lisa Bevill, Director of the Center for Health, Well-Being & Happiness at IE. From their biggest challenges in life, to their visions of their life moving forward, attendees discussed in-depth how working on themselves would help to improve not only their own performance, but that of their teams.
The group were keen to listen, share, and reflect. One of the most animated parts of the session was when the group played a team-building game. Working together, the group had to identify two missing pieces from a puzzle, with the additional challenge that they were blindfolded during the game. Encouraging them to work on their listening skills, communication skills, and leadership, the group was partly successful in their task, identifying one of the two missing pieces. The game encouraged them to then reflect on what went well and what they could have done better.  
"There was so much energy and enthusiasm from the Italian Alumni Chapter participants, which made this workshop a real joy to facilitate. The workshop is not only about coaching the participants, but also about them sharing ideas and advice with their peers and learning from one another, and there was so much great sharing in this session," said Dr. Straw.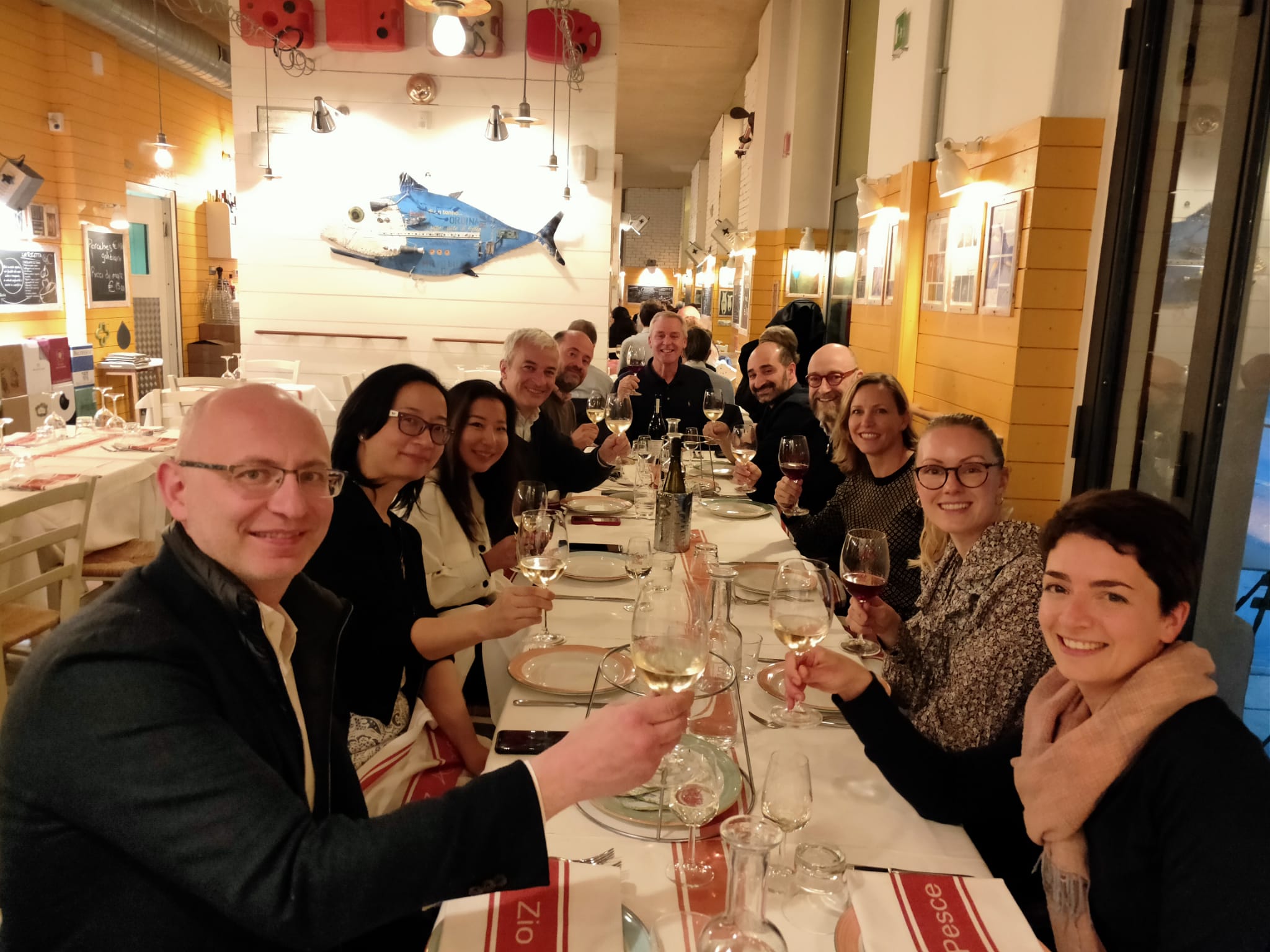 After the workshop, the chapter hosted a dinner at Zio Pesce, a seafood restaurant in Milan, where they were joined not only by more chapter members, but also by CEIBS Assistant Professor of Accounting Gianfranco Siciliano.
Despite having met online a number of times over the previous months, the group was delighted, and the dinner table was very animated, as people met face to face for the first time.
The Italian Alumni Chapter hopes that this offline event will be the first of many to take place in the country as COVID-19 restrictions ease.
The Building and Leading High-Performance Teams and Cultures workshop series continues in Zurich (June 9 and 10), London (June 24 and 25) and Paris (September 30 and October 1). For more information or about upcoming workshops or other CEIBS events, click here. If you have any questions, you can reach out to Alumni and Partnerships Manager for Europe, Georgina Childs on cgeorgina@ceibs.edu.