Monday, March 28, 2022
CEIBS launches new online campus portal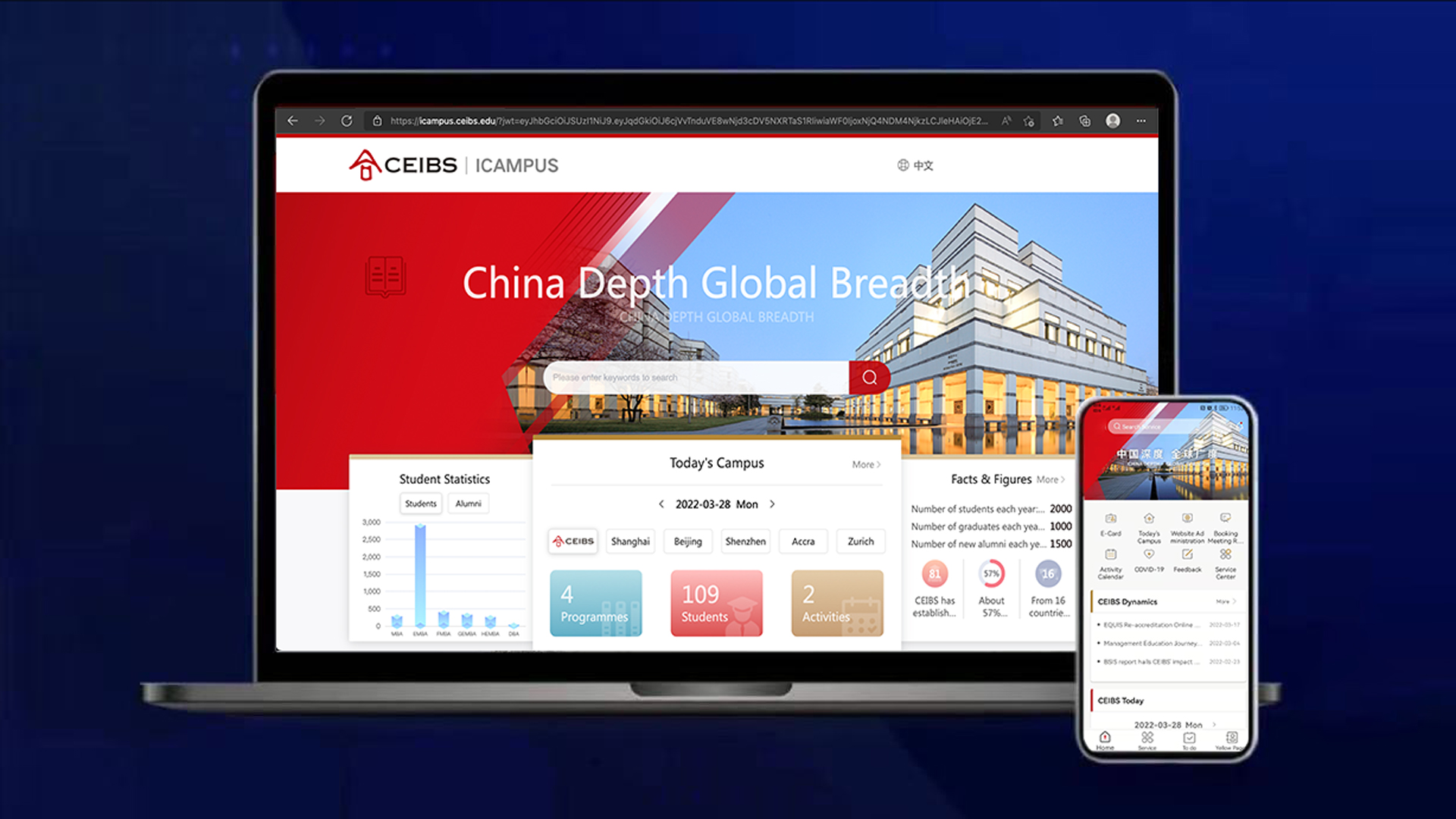 March 28, 2022. Shanghai – CEIBS launched a comprehensive online school management system today as a major step forward to improve campus operations efficiency and facilitate digital transformation.
As a major part of the CEIBS Smart Campus Project, the iCampus PC/mobile system is designed to connect different departments, streamline academic and business procedures, and provide an easy-to-use experience for its users.
The system integrates business and data services, and allows users to access information about campus news, announcements, and staff information, as well as business and administration services from a central location with one simple click.
The upgraded system is now available to all school faculty and staff members, and will be accessible to all the students and alumni in the future.
Initiated last September, the CEIBS Smart Campus Project is a key component of the school's five-year development plan, and aims to create a smarter, greener and safer environment that integrates work, study and life with greater interaction and coordination in business and data services.
Visit the iCampus web portal here.
Download "iCampusPlus" from the iOS App Store, or scan the QR codes below (for both iOS and Android users).