Friday, June 18, 2021
CEIBS recognises top MBA employers at appreciation event
June 18, 2021. Shanghai – The 2021 MBA Employer Appreciation Event was held today at CEIBS Shanghai campus. Organised by the Career Development Centre (CDC), this year's event focused on the theme of Innovating Our Future.
Nearly 100 employers from a wide range of industries including technology, healthcare, retail, manufacturing, consulting, real estate, and media and entertainment participated in the event. Companies with long-standing partnerships with CEIBS as well as relatively new partners were present. Many Chinese companies also participated this year, reflecting the increase in demand from top MBA talent at local enterprises.
In his opening speech, CEIBS Vice President and Dean Ding Yuan expressed his gratitude to all the participating companies. Due to the impact of COVID-19 the job market has been under unprecedented pressure. The employment rate of CEIBS MBA2020, however, maintained a relatively high level at 91.4% despite the challenges, in large part due to the tremendous efforts of key employment partners who proactively responded to the market challenges and continued to view CEIBS MBA students favourably. Furthermore, the CEIBS MBA programme has been ranked in the top 10 globally by Financial Times for the last four consecutive years, which is a significant recognition and huge encouragement to the school and the MBA students.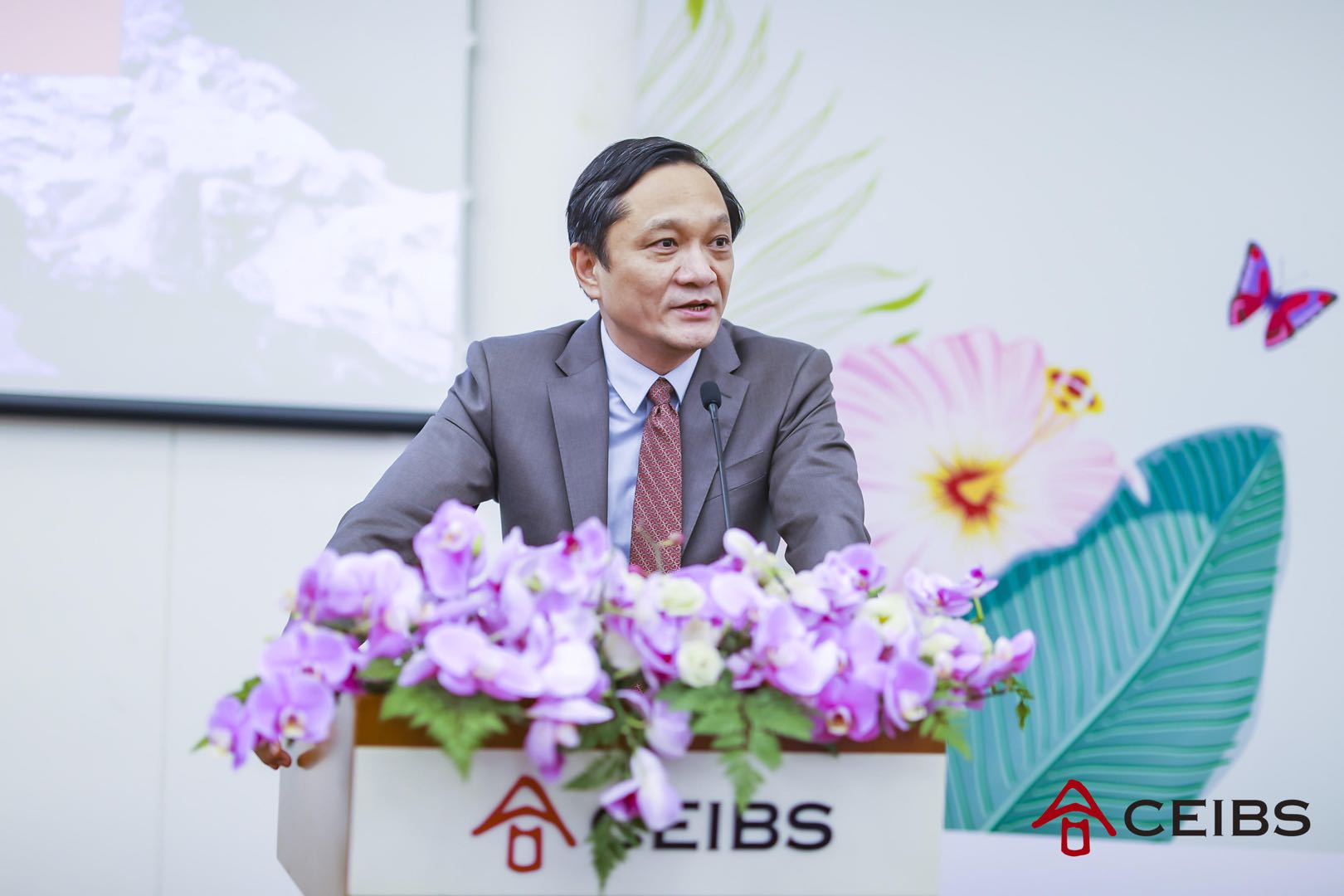 Looking forward into the future, Prof. Ding pointed out that as an international business school with a global vision, CEIBS will continue to provide high-quality talent for both multinational companies and local enterprises, and will further enhance closer collaborative relationships with the business community.
CEIBS Associate Dean and MBA Programme Director Shameen Prashantham then delivered a keynote speech and workshop on Corporate Entrepreneurship & Innovation. He shared the latest academic theoretical trends and market tendencies, and highlighted the huge influence of entrepreneurship and how continuous innovation is a crucial driving force for corporate development.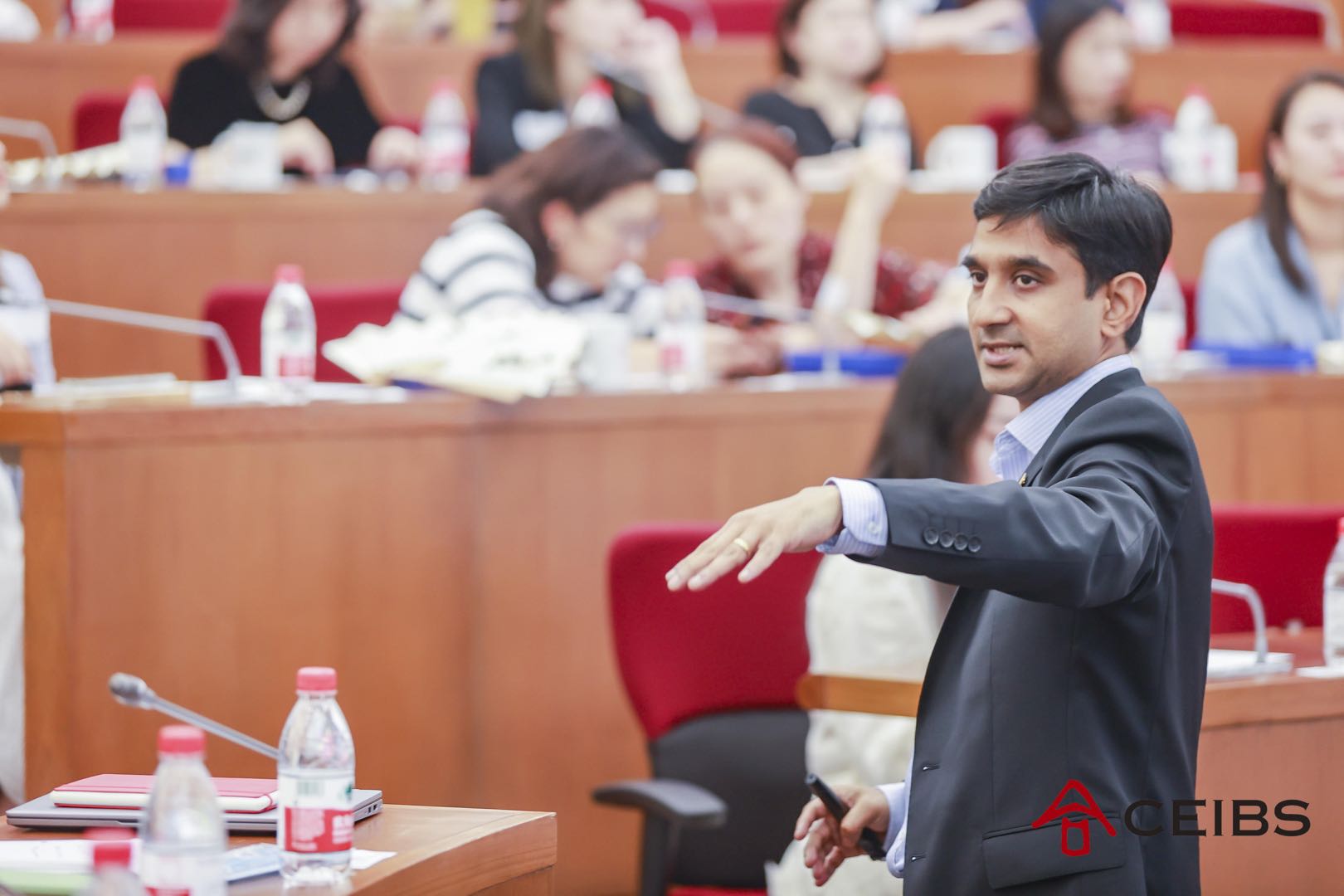 Prof. Prashantham also discussed the different characteristics and functions of entrepreneurship and innovation in emerging start-ups and large multinational companies, as well as different practical operations and landing method tips for practitioners to mitigate risks on their journey to innovation. He further emphasised that only in this way will recruiters be able to stand out on the competitive stage and realise long-term advantages.
Next, CEIBS Assistant Director and Head of CDC Jennifer Zhao introduced opportunities for co-operation between the school and employers, particularly around MBA talent recruitment. As the very first career development centre in the Chinese mainland, the CEIBS CDC provides career planning and job search guidance to CEIBS students and alumni by facilitating a platform for communication with employers and partners.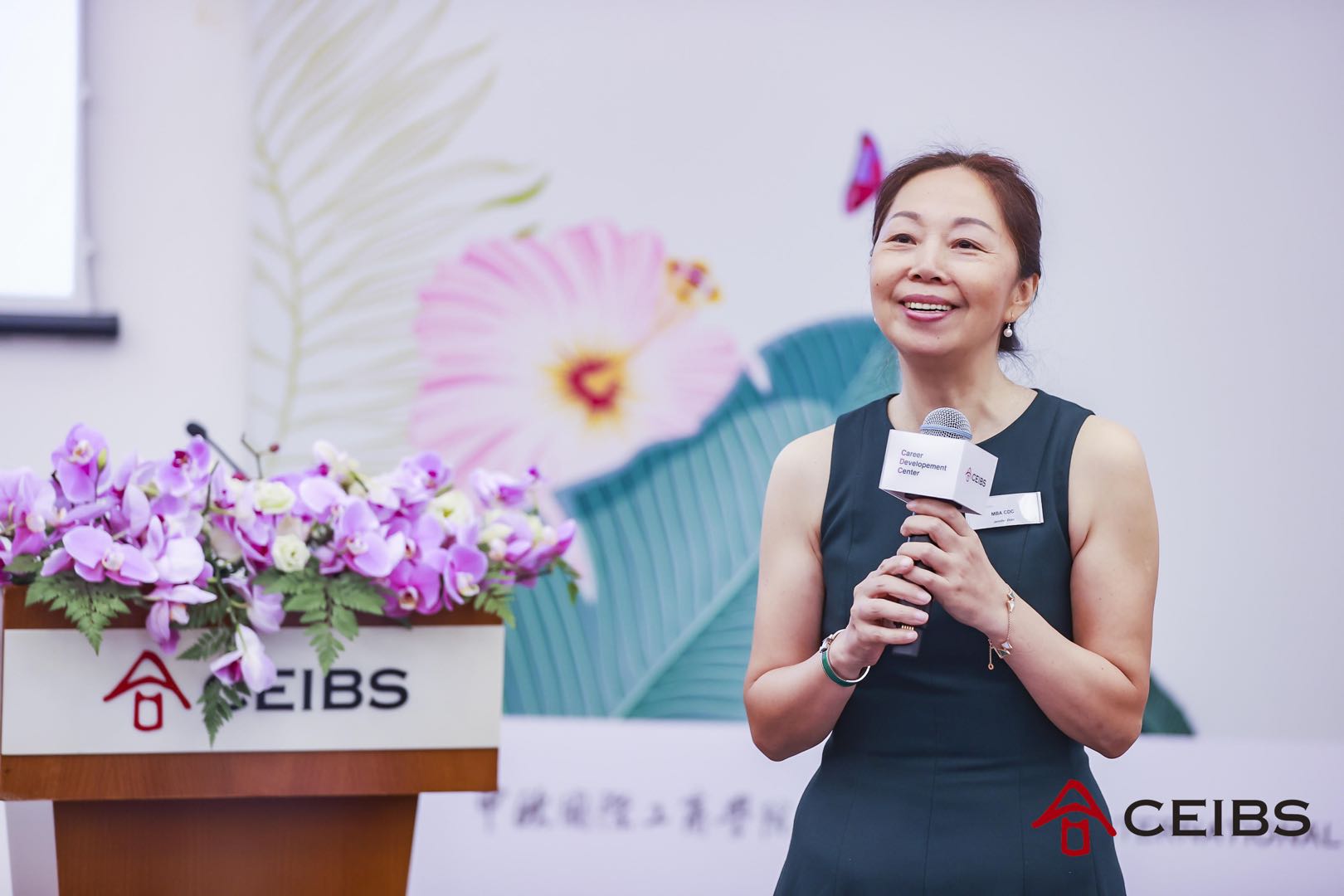 In addition to large-scale activities such as the annual MBA Recruitment Fair and Chinese Enterprise Forum, the CDC also organises Career Exploration Programmes, Campus Talk opportunities and online talent selection channels for key recruiters. Many corporate executives are also invited to act as career mentors for MBA students and alumni, to lead students on visit companies and to participate in Market Exploration Treks.
The highlight of the event was the awards presentation segment. A total of 60 employers were awarded at this year's event. The awards and award recipients were (companies are listed in no particular order):
Joyoung, Kroll, VIPThink, Thinkwithu, ZhongLiang Holdings, CHIC Group, VanEck and Boohee won the Best New Employer Award for recruiting the most MBA students for the first time in 2020.
Novartis, WuXi AppTec, Deloitte Consulting, PEAK AMC, CIFI Group, UNISOC, Shopee, SenseTime, Ford, BFC Group, Genharmony Capital, JD, Apple, China Renaissance, Bain & Company and Youhug Media won the Golden Employer Award for recruiting the most MBA students in any two years from 2018 to 2020.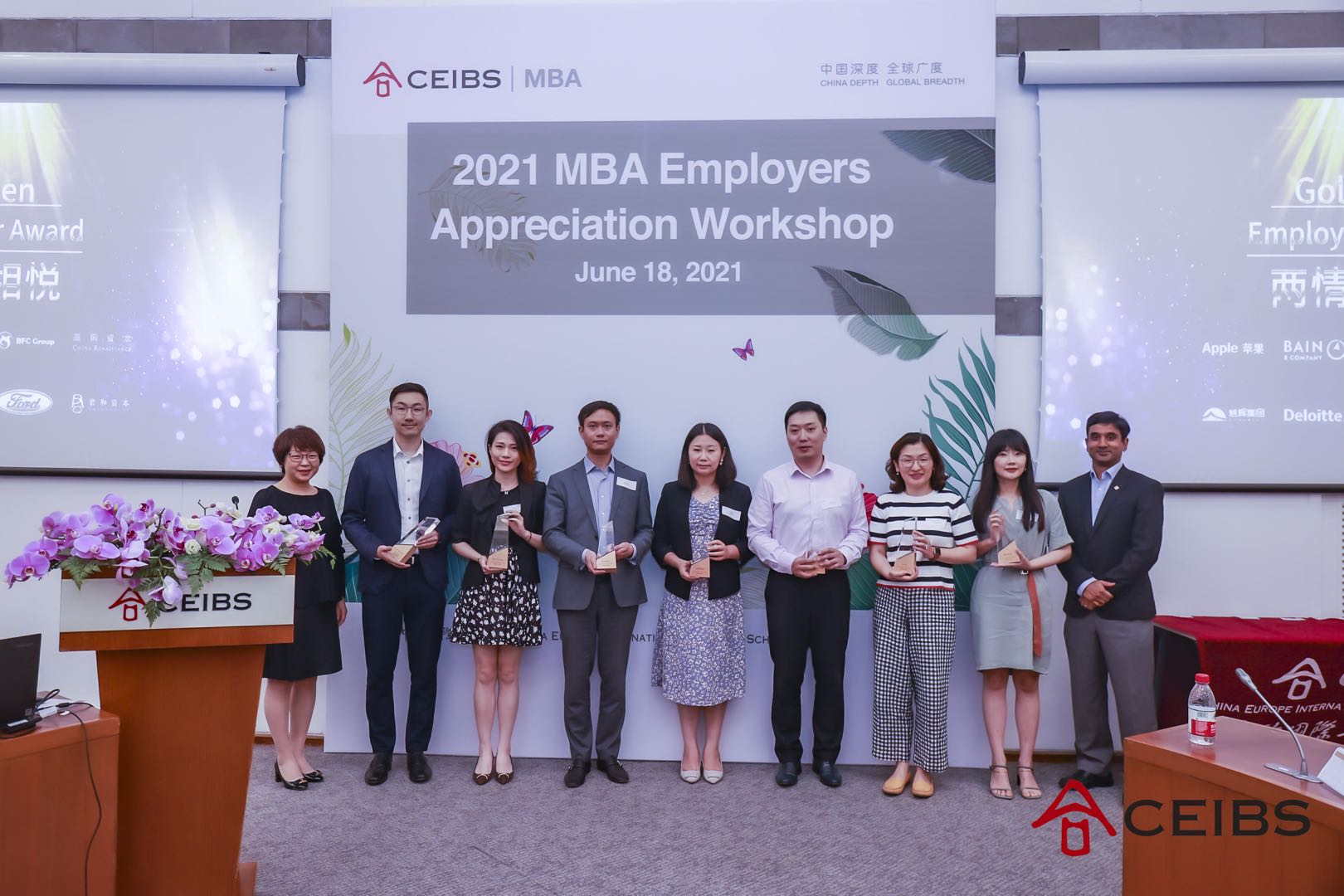 Roland Berger, Walmart China, FOSUN, Timi Studio Group, Danaher, DuPont, WestSummit Capital, Amazon, Microsoft and Alibaba won the Diamond Employer Award for recruiting the most MBA students between 2018 and 2020.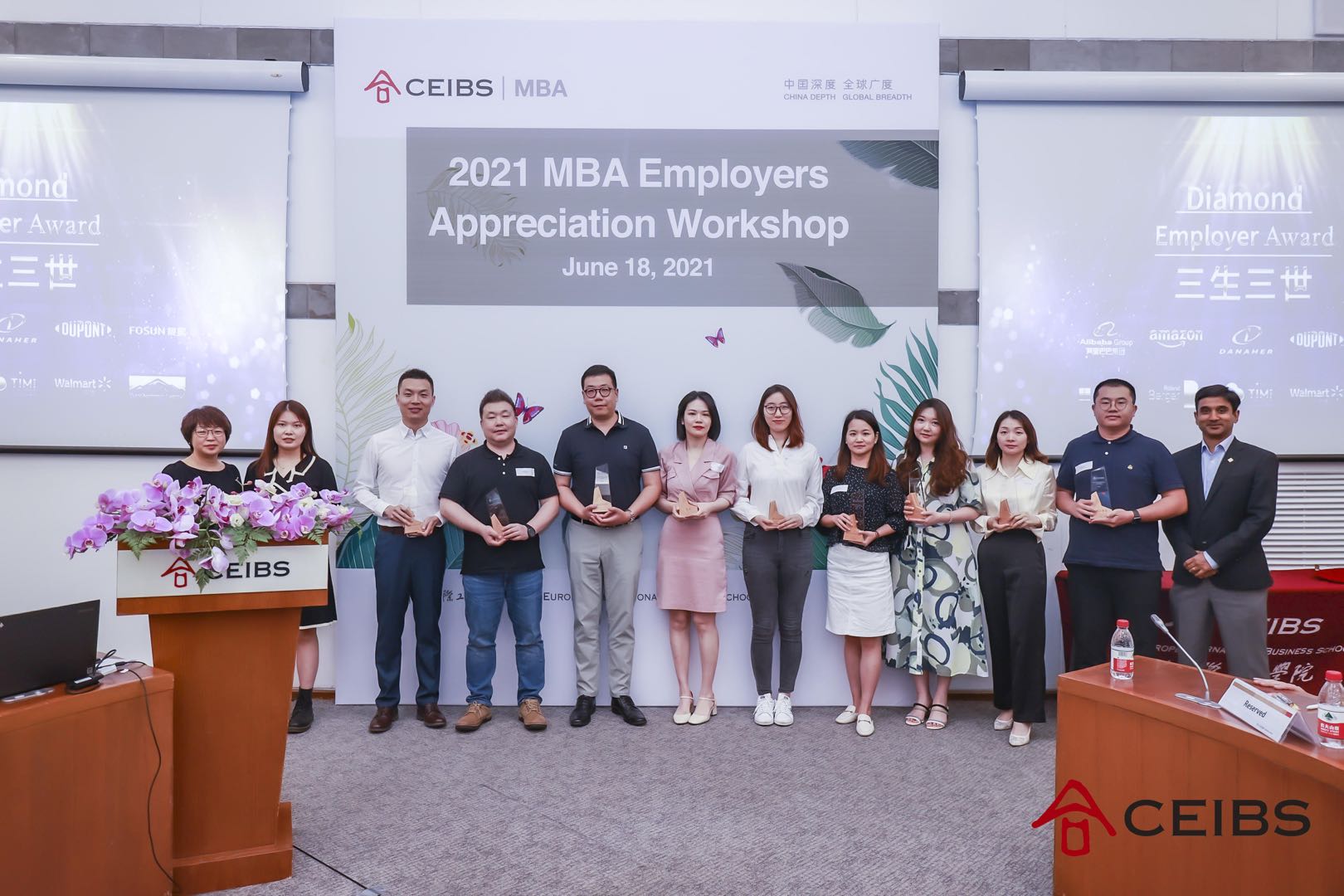 Bayer, Methanex, Hilti, Agoda and Bosch won the International Co-operation Award. This is a new award this year which recognises companies who made the most offers to international students in 2020.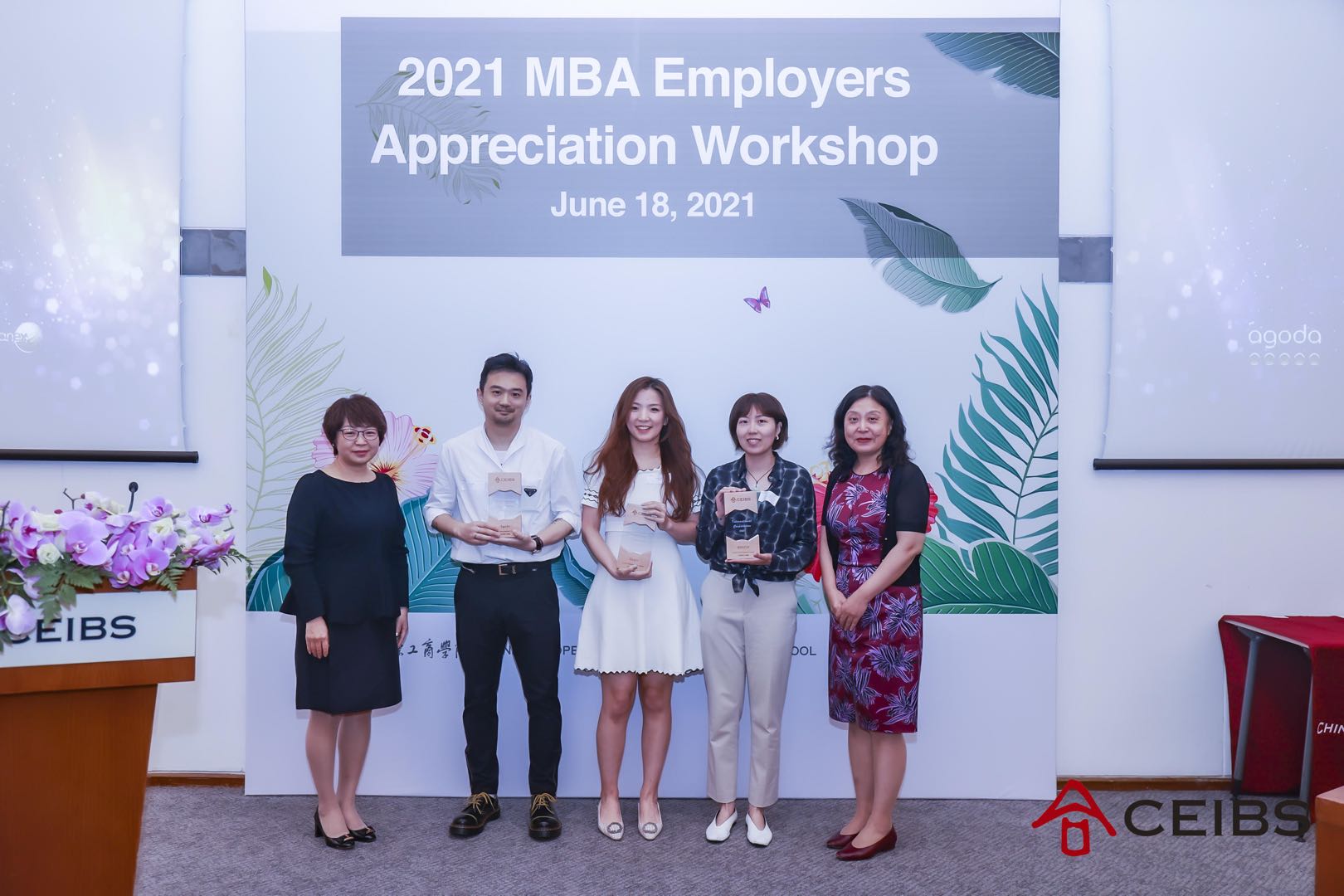 Align Technology, Medtronic, Budweiser APAC and ByteDance won the Best Company Event Award. These are the companies who offered the most welcome events in 2020.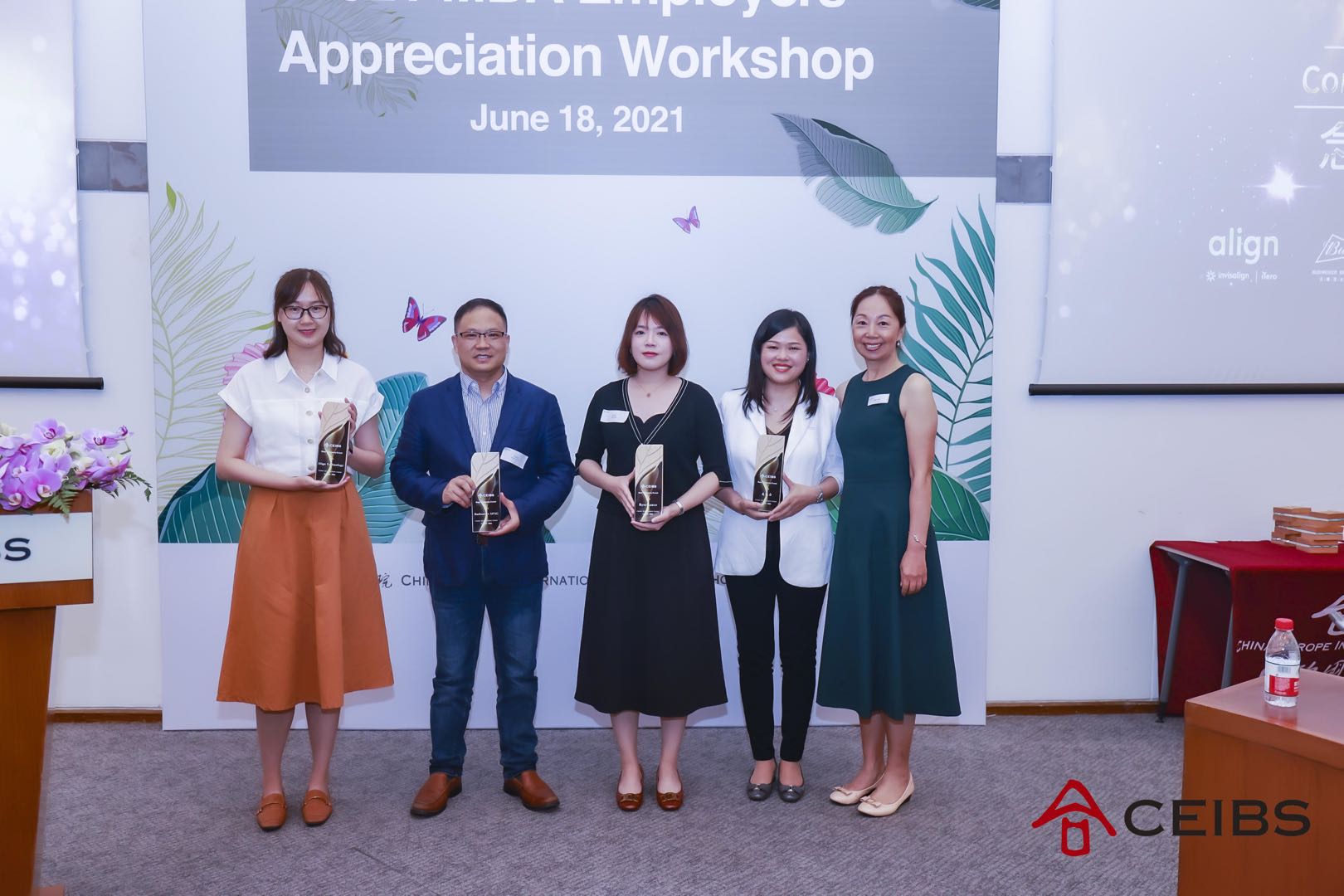 Lilly, Johnson & Johnson, AstraZeneca, Cathay Capital, Delta Capital, FG Venture, Ping An Asset Management, Bank of China Investment Management, Greenwoods, Ecolab, Michelin, SBCVC, Google, McKinsey & Company, Air Liquide, BASF and Henkel won the Loyal Partner Award for their long-term relationships with CEIBS MBA and for their support in many activities such as campus talks and on-site company visits.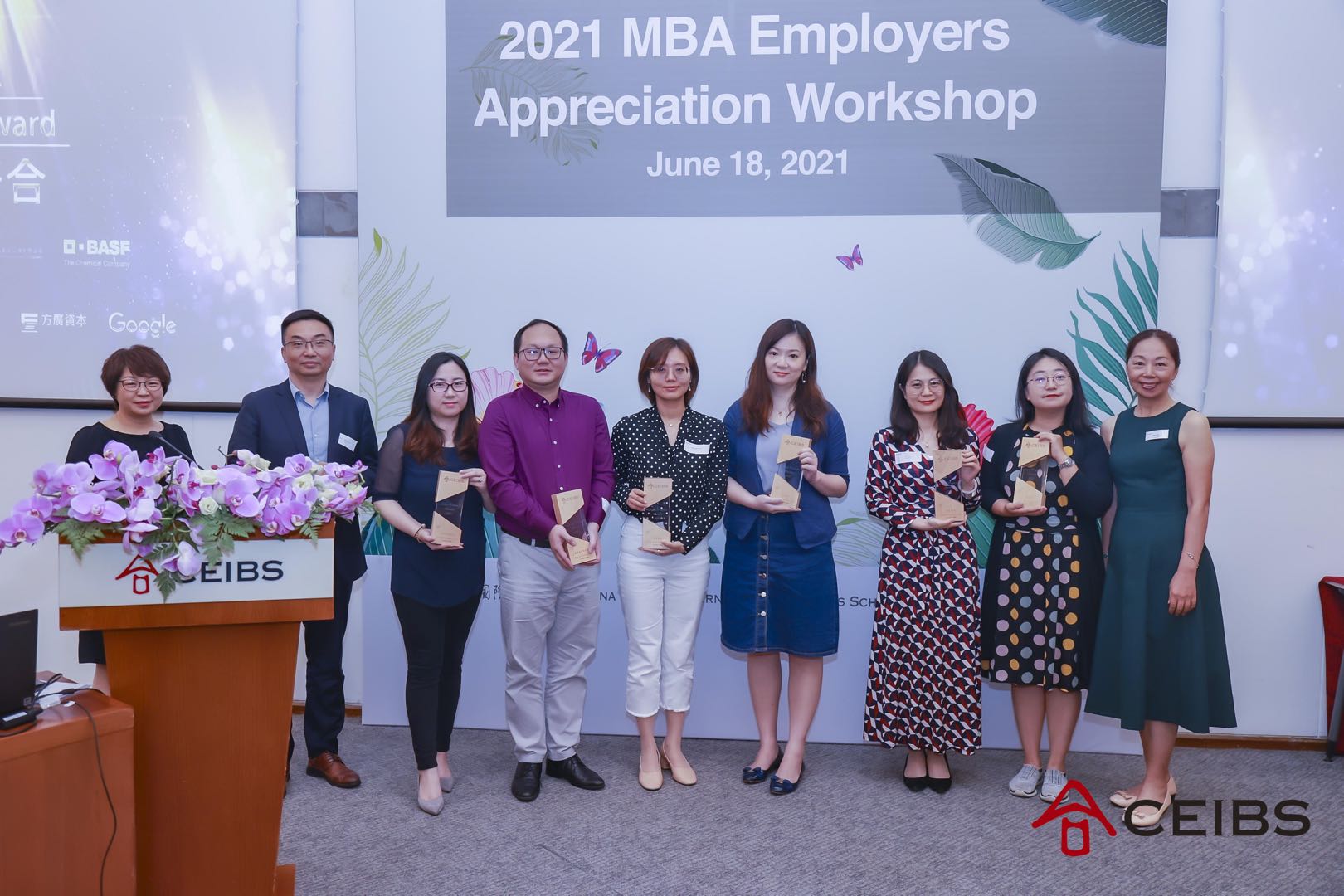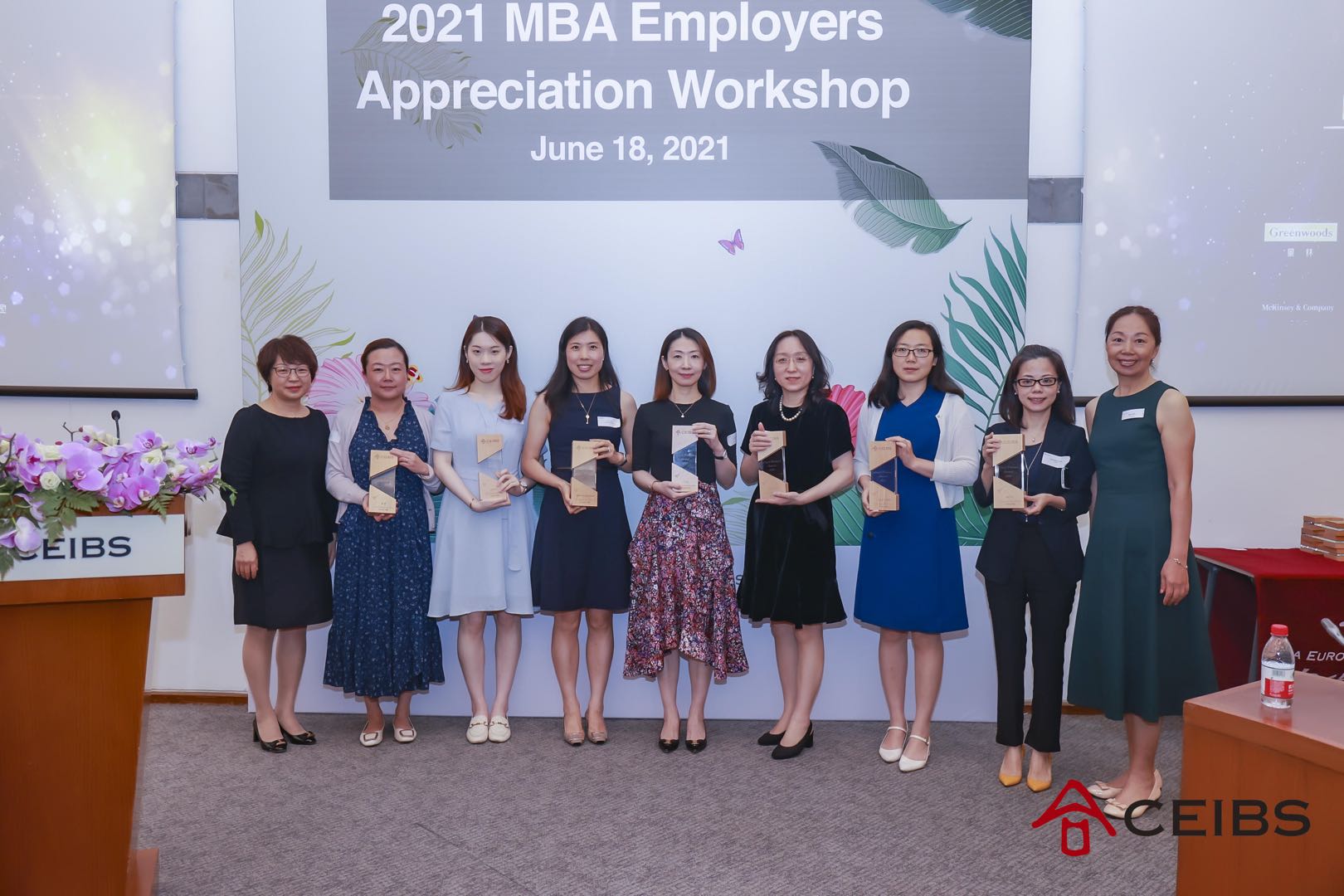 All the employers mentioned above are attracted to CEIBS MBA graduates for their competitiveness in terms of academic ability, leadership potential, and international perspective. The employers also expressed their appreciation to CEIBS for continuously delivering high-quality talent and their hope to further engage and find more opportunities to collaborate with CEIBS MBA in the future.
MBA2022 full-time recruitment season will officially launch in August 2021. If recruiting companies have job or internship hiring needs, please contact CDC at +86-21-2890 5142 or cdc@ceibs.edu.