Thursday, May 25, 2023
Using Cases to Drive Change in Management Education Practices——High-Level Forum on Case Teaching and Research Held Successfully
As General Secretary Xi Jinping said: "The rich practices during China's reform, opening up, and socialist modernization in the new era make up a 'treasure trove' for theoretical and policy research." In this context, cases, especially those focused on China, have become an essential tool for management research and education. By drawing insights from the country's reform initiatives, case studies effectively bridge the gap between research, education and practice. They play a key role in transforming teaching methods and facilitating international academic exchange, thus contributing significantly to the development of management education.

On May 6-7, 2023, Nankai Business School and China Europe International Business School (CEIBS) jointly hosted the "High-Level Forum on Case Teaching and Research in Response to the Shift of Management Practices: Tapping the 'Treasure Trove' of Practices to Tell China's Stories" in Tianjin. The forum aimed to enhance communication and collaboration among the academic community to effectively tell China's stories in today's world. The forum featured panel discussions with leading experts and scholars in case research, development and teaching from a number of domestic universities, including Peking University, Tsinghua University, CEIBS, Renmin University, University of Chinese Academy of Sciences, Beijing Institute of Technology, Beijing Normal University, University of International Business and Economics, Tianjin University and Nankai University. The event also attracted around 140 teachers from over 70 schools and a number of executives from renowned companies.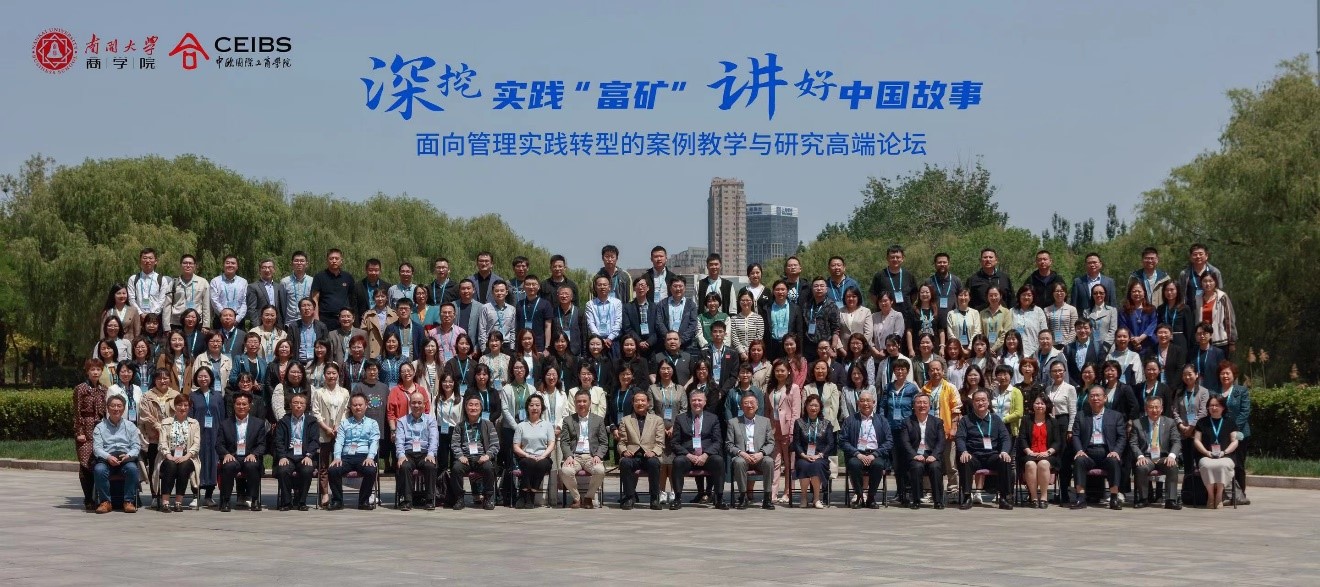 The forum commenced with opening speeches by Prof. Bai Changhong, Dean of Nankai Business School, and Prof. Frank Bournois, Vice President and Dean of CEIBS. Prof. Bai discussed the changing trend in management practices and shared the features of information or knowledge related to entrepreneurship. He emphasized the important role of case studies in drawing insights from real-world experiences and introduced some of the initiatives taken by Nankai Business School. First, they have conducted innovative research to draw useful lessons from Chinese entrepreneurs, decode the rationale of business practices and develop new knowledge tools in response to profound global changes. Second, the school has delivered business expertise and theories through a wide range of flexible and efficient approaches, and trained talent with entrepreneurial drive to meet the demand for knowledge and talent from entrepreneurs. Third, it has incorporated entrepreneurship into the school's operations and kept pace with the latest management practices in knowledge creation to produce business leaders who can "serve China and influence the world".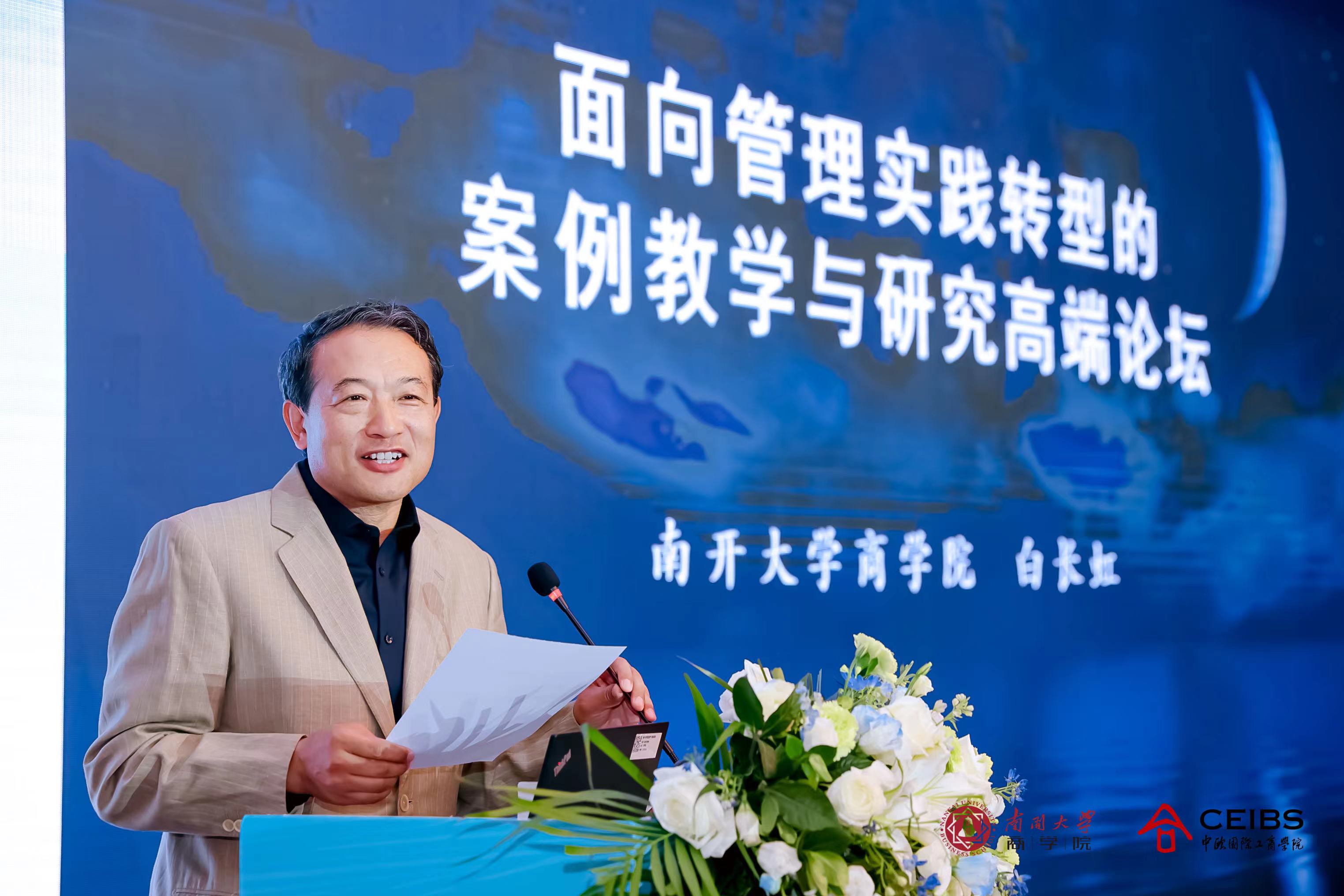 Prof. Frank Bournois highlighted the value of using cases in business education and acknowledged the significance of this event, which was co-organized by two business schools with a shared vision. Nankai Business School has made remarkable achievements in training business talent, and CEIBS, as a pacesetter in case development, has served over 5,000 teachers from various institutions through the Global Platform of China Cases (ChinaCases.Org). He observed that case production and teaching in China has reached a critical stage, very different from when he taught cases in China in the late 1990s. He called on the academic community to show passion and patience in case development. The two qualities, sharing the same root, are essential in making the case teaching method a combination of science and art. In line with its motto of "China Depth, Global Breadth", CEIBS would continue to work with other schools and companies to build a strong network of cooperation and help take China's case development to new heights.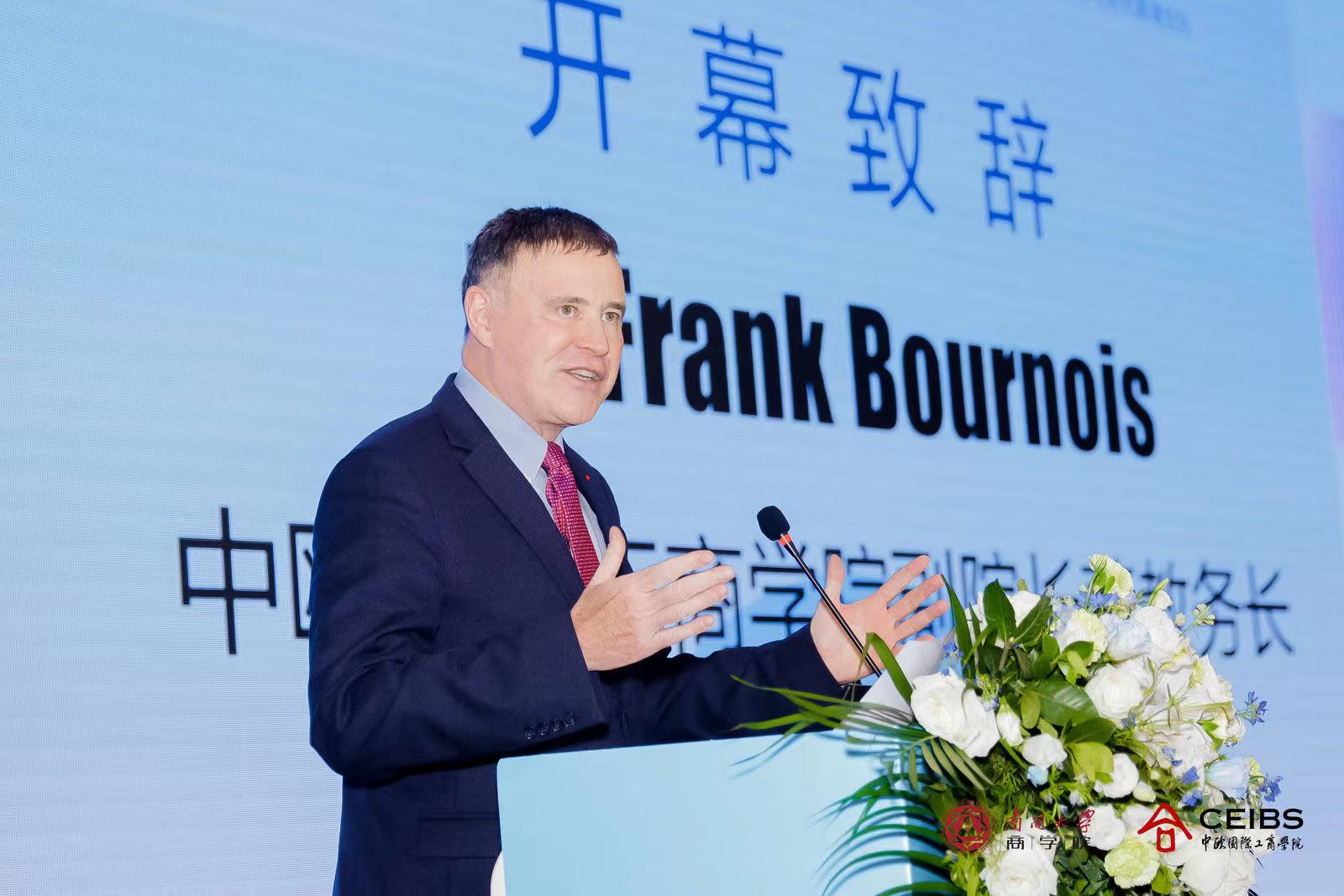 The morning sessions of the forum were chaired by Prof. Xu Hui from Nankai Business School and Prof. Xu Jingyue from Renmin Business School respectively. Prof. Mao Jiye from Renmin Business School, Prof. Wang Yingjun from Nankai Business School, Prof. Peng Siqing from Guanghua School of Management, Peking University, Prof. Li Donghong from School of Economics and Management, Tsinghua University, and Prof. Xing Xiaoqiang from Business School, University of International Business and Economics, shared their insights on case research and case teaching.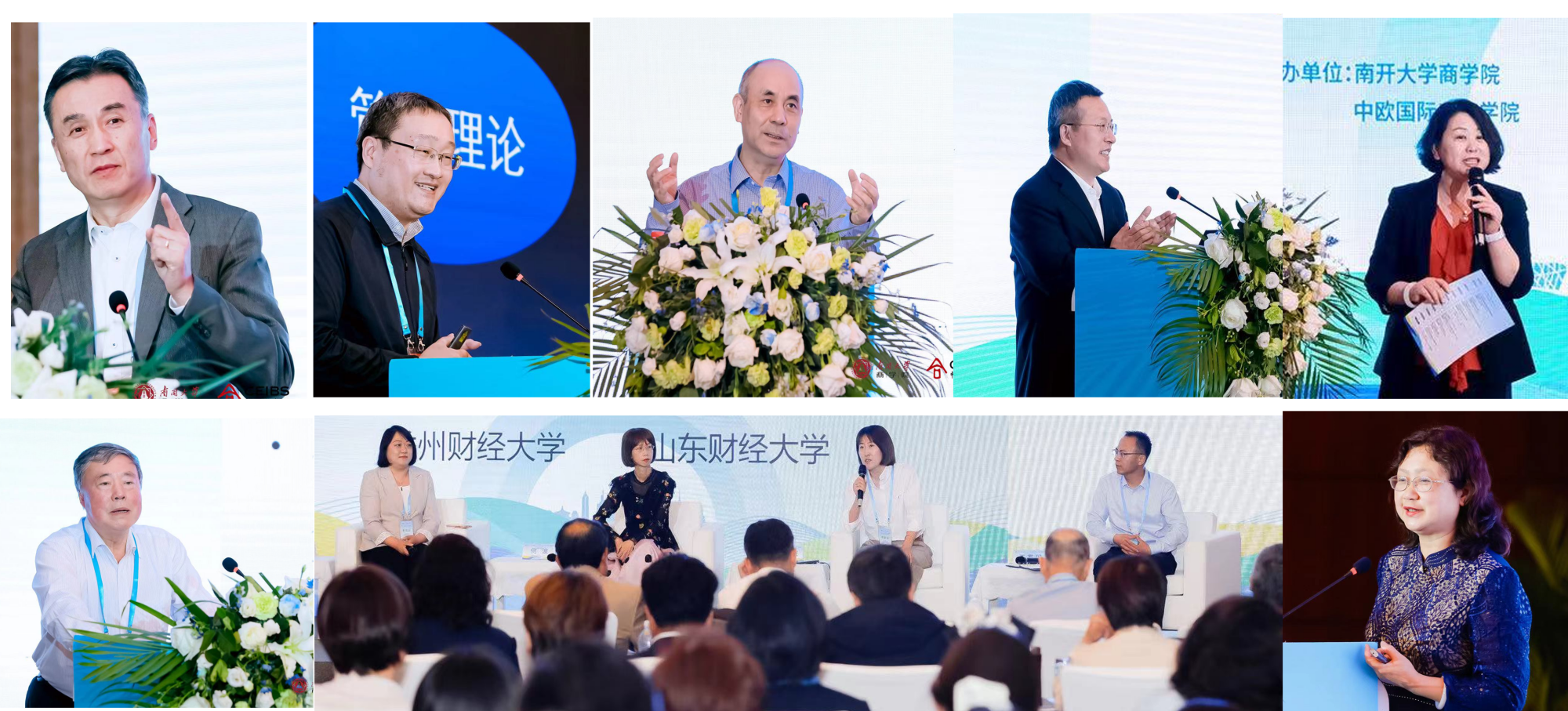 The afternoon sessions were moderated by Dr. Xu Leiping from CEIBS Case Center and Prof. Wang Yuan from College of Management and Economics, Tianjin University. Zhou Fangsheng, Deputy Director of the China Enterprise Reform and Development Society, Prof. Yang Bin from Nankai Business School, Prof. Chen Xiang from School of Management and Economics, Beijing Institute of Technology, Researcher Zhao Liman from CEIBS, Prof. Qian Jing from School of Economics and Business Administration, Beijing Normal University, Associate Prof. Ma Xiangyang from College of Management and Economics, Tianjin University, Prof. Chen Shimin from CEIBS, and Prof. Xu Hui from Nankai Business School delivered inspiring keynote speeches on case development and publication. 

Both the morning and afternoon sessions included a panel discussion, where guests shared the latest progress in case development at their respective schools. The panelists included Zhao Ziqian from Tsinghua University, He Bo from Southwest University of Science and Technology, Wang Jingmin from Shandong University of Finance and Economics, Wang Chunguo from Lanzhou University of Finance and Economics, Zou Yan from Beihang University, Liu Zhui from School of Economics and Management, Xinjiang Shihezi University, Zhao Lifang from Inner Mongolia University of Finance and Economics, and Wang Ji from Business School, Liaoning University.

In his keynote speech titled "Development and Publication of Teaching Cases", Prof. Chen Shimin, Director of CEIBS Case Center, explained how to develop teaching cases, especially teaching notes, citing the eight evaluation criteria of the Global Platform of China (ChinaCases.Org). He also introduced the case competition organized by the platform and the cases that were accepted. With its increasing global reach, Prof. Chen expressed his hope that ChinaCases.Org could serve as a bridge between high-quality domestic cases and international case libraries such as Harvard and Ivey, bringing more China-focused cases into classrooms worldwide.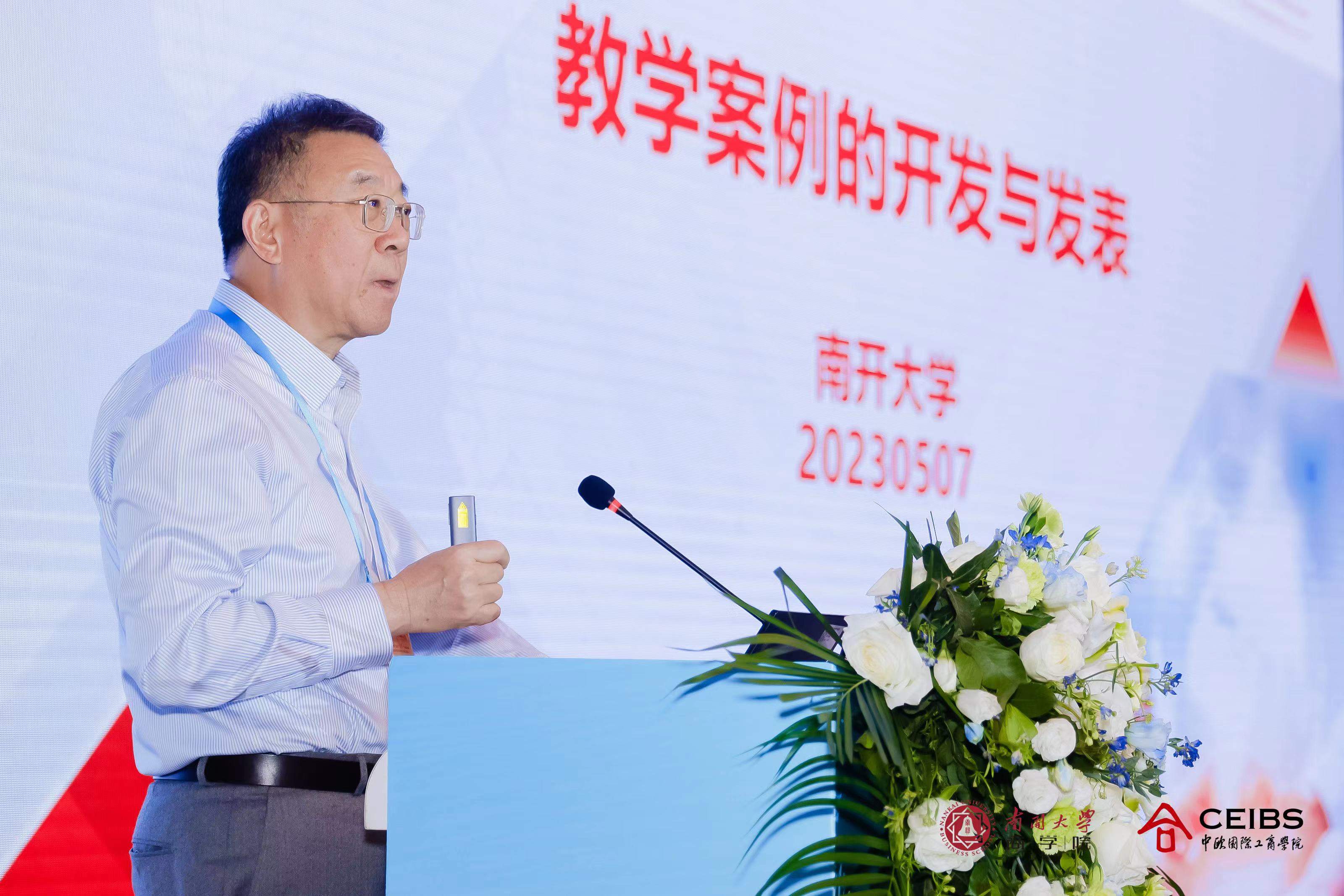 The Forum was packed throughout the day and the compelling presentations received enthusiastic applause from the audience. The atmosphere was indicative of the growing interest in the case method in research and teaching. In his closing remarks. Prof. Chen shared his expectation that this forum could give a new impetu to case research and development in China and enable the management education community to tell more compelling Chinese stories.