Wednesday, April 22, 2020
Webinar: CEIBS & GDI – Consumer Behaviour in a Crisis
We cordially invite you to participate in our webinar on "Consumer Behaviour in a Crisis" in partnership with GDI Gottlieb Duttweiler Institute on April 22, 2020.
About the Lecture
The COVID-19 outbreak has a major social and economic impact on the world. But, how has this unprecedented crisis changed the way consumers are spending? In this webinar, we will discuss the sudden and unavoidable shift in consumer behaviour and how innovation and new services may respond. With a focus on food, fashion and wellbeing industries, what are the post-crisis scenarios we might face?
Our Speakers
Dr. Chiang Jeongwen, Professor Emeritus, CEIBS
Dr. Chiang received his Ph.D. in Economics at the University of Minnesota, with a major in the methods of micro-econometrics. His research interests cover the quantitative analysis concerning competitive analysis, consumer choice theory and measurement of consumer satisfaction as well as competitive pricing, new product design and market forecasting, and formulation and implementation of localisation marketing strategies.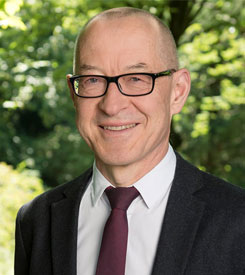 Dr. David Bosshart, CEO, GDI Gottlieb Duttweiler Institute
Dr. David Bosshart is the CEO of GDI Gottlieb Duttweiler Institute, an independent European think tank specialising in trend research, retail, economic and social issues. It also offers strategic workshops, lectures, and conferences. He holds a PhD from University of Zurich and is the author of numerous publications and a speaker at international events in Europe, America and Asia. His expertise is focused on consumption and consumerism, retail and supply chain, artificial and human intelligence, data wealth and data scarcity, globalisation contradictions and political philosophy, management and social change.
The webinar will be moderated by Dr. Robert Straw, CEO, CEIBS Switzerland.
Event Details
Date: April 22, 2020
Time: 12:00-13:00 (GMT) / 13:00-14:00 (CEST) / 19:00-20:00 (Beijing time)
Venue: Online
Language: English
Contact: Please contact Hannah Saxby at h.saxby@ceibs.edu with any enquiries.
About GDI
The GDI is an independent European think tank, founded by European retail pioneer Gottlieb Duttweiler (1888-1962). The institute specializes in trend research, retail, economic and social issues. It also offers strategic workshops, lectures, and conferences like the International Retail Summit (70th edition in 2020), the European Foodservice Summit (21th edition in 2020) and the European Trend Day (16th edition in 2020). The main research topics are: changes in consumption patterns and behavior, innovation in retailing and the service industry. The Gottlieb Duttweiler Prize is Switzerland's most prestigious award for outstanding personalities, dedicated only every couple of years (1989 Václav Havel, 2004 Joschka Fischer, 2008 Kofi Annan, 2011 Jimmy Wales, 2015 Sir Tim Berners-Lee and 2019 Watson AI). See more: https://www.gdi.ch/en