Saturday, February 08, 2020
1+1 Lecture Accra: China's New Economic Model: Opportunities for Africa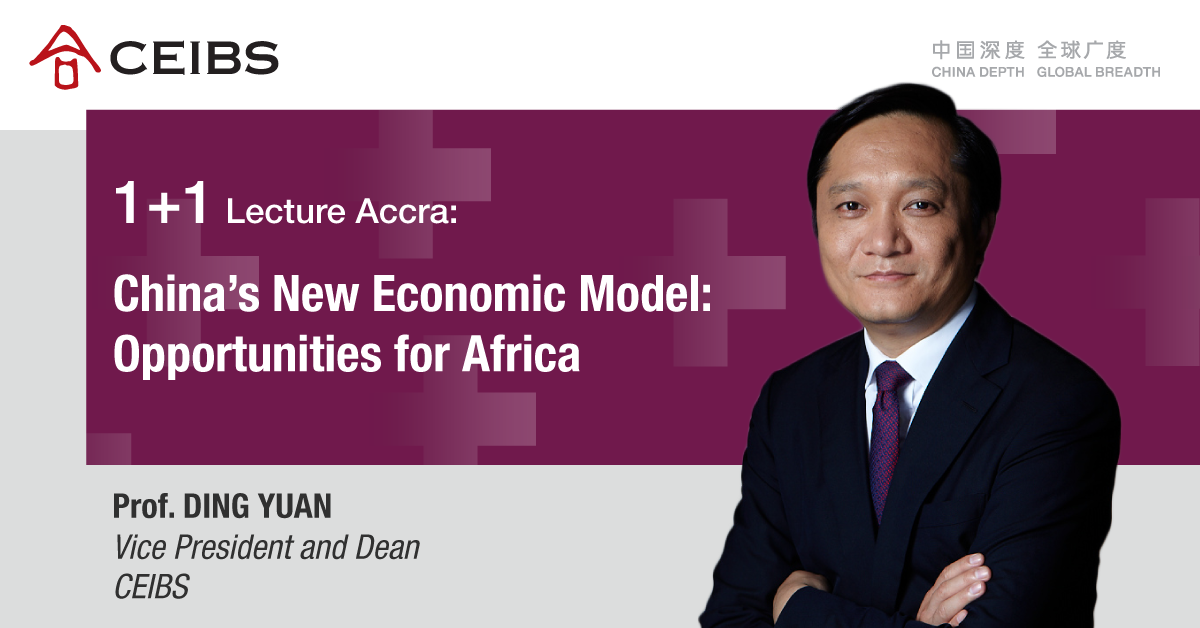 We cordially invite you to attend our exclusive 1+1 Lecture on China's New Economic Model: Opportunities for Africa in Accra on February 8, 2020.
Join CEIBS Vice President and Dean Professor Ding Yuan as he shares his views on China's new economic model and how it relates to opportunities for countries in Africa. The lecture will cover the following:
The Chinese economy's shift to a consumption-driven model
China's overseas investments and the Belt & Road Initiative (BRI)
The spillover effect of China's industrial transfer
The importance of diversification in the face of current trade tension between the US and China
Opportunities for Africa
About the speaker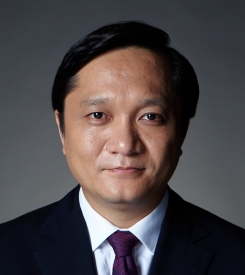 Prof. DING YUAN
Vice President and Dean
Professor of Accounting
Cathay Capital Chair in Accounting, CEIBS
Dr. Yuan Ding is Vice President and Dean, Cathay Capital Chair Professor in Accounting at CEIBS. Prior to joining CEIBS, he was a tenured faculty member of HEC School of Management, Paris, France. He is a member of the European Accounting Association, French Accounting Association and American Accounting Association. Dr. Ding has acted as editor and editorial board member for many international academic journals in accounting and auditing.
Dr. Ding has published three books in financial reporting and financial analysis and his research has appeared in numerous highly-regarded academic journals such as Accounting, Organisations and Society, Journal of Accounting and Public Policy, European Accounting Review, along with several leading French academic journals. In 2011, Prof. Ding received the first annual CEIBS Research Excellence Award. In 2014, he was ranked 13th among the list of the world's 27 most cited researchers based in mainland China in the category of Business, Management and Accounting, according to Elsevier.
At CEIBS, he co-founded the first CFO open programme in China in 2005 and has been involved in many top executive programs co-organised with Harvard, Wharton, INSEAD, New York University, London School of Economics, IESE and HEC Paris. He received the CEIBS Teaching Excellence Award in 2005, 2007, and 2013. In 2008 and 2009, he was elected by EMBA graduates as one of the most admired CEIBS professors.
He has also served and continues to serve on the Boards of Directors of several listed firms and financial institutions in mainland China, Hong Kong, Europe and North America.
Who should attend?
Friends of CEIBS, alumni and professionals who are interested in enroling in our MBA, Global EMBA or EMBA programmes.
Date: February 8, 2020 Time: 18:00 – 20:00
Location: CEIBS Accra Campus, No.5 Monrovia Road, East Legon
Language: English
Agenda
| | |
| --- | --- |
| 18:00 - 18:30 | Registration |
| 18:30 - 18:40 | Welcome & Introduction |
| 18:40 - 19:30 | Exclusive 1+1 Lecture by Dr. Ding Yuan "China's New Economic Model: Opportunities for Africa" |
| 19:30 - 20:00 | Q&A |
| 20:00 | Networking |
Registration: Please email Samuel Ocloo-Dzaba at osamuel@ceibs.edu for registration or enquiries.
What is 1+1?
CEIBS launched the 1+1 Project, a series of lectures hosted by leading faculty across continents, in 2017. The audience for these invitation-only lectures comprises our alumni and friends of CEIBS. Each participant is encouraged to bring a 'plus one' who is also a qualified prospect for our MBA or Global EMBA programmes.
The core objectives of the 1+1 series are to further strengthen engagement with our international alumni and also provide attendees with the opportunity to play their part in helping to shape the future student bodies at CEIBS.