Faculty & Research
---
Knowledge creation on China, from proven China experts.

Faculty & Research
---
Knowledge creation on China, from proven China experts.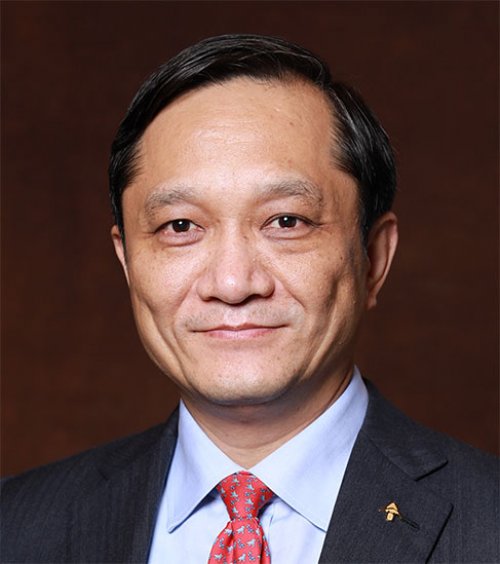 Ding, Yuan
Professor of Accounting;
Cathay Capital Chair in Accounting, CEIBS
dyuan@ceibs.edu
86-21-28905502
Dr. Yuan Ding is Professor and Accounting, Cathay Capital Chair Professor in Accounting at CEIBS. He served as Vice President and Dean at CEIBS from May 2015 to March 2023. Prior to joining CEIBS, he was a tenured faculty member of HEC School of Management, Paris, France. He is member of European Accounting Association, French Accounting Association and American Accounting Association. Dr. Ding has acted as editor and editorial board member for many international academic journals in accounting and auditing.
Dr. Ding received his PhD in Accounting from the Institute of Enterprises Administration at the University Montesquieu Bordeaux IV, France. He also holds a Master's in Enterprises Administration from the University of Poitiers, France. Dr. Ding has published three books in financial reporting and financial analysis and his research has appeared in Accounting, Organizations and Society, Journal of Accounting and Public Policy, European Accounting Review, Abacus, The International Journal of Accounting, Review of Accounting and Finance, Advances in International Accounting, Issues in Accounting Education, Journal of Corporate Finance, Managerial Finance, Journal of Business Ethics, Journal of Business Venturing, Journal of International Business Studies, Management International Review, Corporate Governance: An International Review, International Journal of Disclosure and Governance and several leading French academic journals. In 2011, Prof. Ding received the first annual CEIBS Research Excellence Award. He has been continuously on the Elsevier annual list of Highly-Cited Chinese Researchers in the category of Business Management since the list was established in 2015.
Dr. Ding has been giving lectures in financial accounting, financial statement analysis, international accounting and corporate governance at the level of Master's of Science in Management, MBA, EMBA and PhD in Europe and in China. He has also consulted with, designed and delivered in-company special and open executive education programmes in China and in Europe. At CEIBS, he co-founded the first CFO open programme in China in 2005 and has been involved in many top executive programs co-organised with Harvard, Wharton, INSEAD, New York University, London School of Economics, IESE and HEC Paris. He received the CEIBS Teaching Excellence Award in 2005, 2007, and 2013. In 2008 and 2009, he was elected by EMBA graduates as one of the most admired CEIBS professors.
Prof. Ding frequently provides consulting services for many multinationals and Chinese companies in the areas of financial communication, corporate governance, cost control system designing, investment and M&A. In May 2011, Prof. Ding launched the "Ding Yuan Index Neutral Fund" in A share market, becoming the first accounting and finance professor in mainland China to run a hedge fund. In 2013, his fund was named the Best Hedge Fund in China in the category of stable investment return. He has also served and continues to serve on the Boards of Directors of several listed firms and financial institutions in mainland China, Hong Kong, Europe and North America.
2000 Ph.D. in Accounting, University Montesquieu Bordeaux IV, France
2005 French National Doctoral Tutorship Qualification (Habilitation a Diriger des Recherches) in Accounting
Intangibles
International Accounting Harmonisation
Earnings Management and Accounting Frauds
Analyst Forecasts
Corporate Governance Issues
IPO Issues
FDI
Accounting Reform in China
International Accounting
Financial Accounting
Financial Statement Analysis
Corporate Governance
Mergers and Acquisitions
Global expansion: the Chinese way
Convergence of Accounting Standards and Foreign Direct Investment (Chen, Jieping & Ding, Yuan & Xu, Bin) , Volume 49, Issue 1, 2014, 53-86, 2014
The International Journal of Accounting
High-level Politically Connected Firms, Corruption, and Analyst Forecast Attributes around the World (Chen, Jieping & Ding, Yuan) , 2010
Journal of International Business Studies