Wednesday, January 26, 2022
Research Meets Management II: The Impact of Rapid Global Expansion on Organizational Culture
Join us on January 26, 2022, for the second instalment of our Research Meets Management webinar series, as we welcome CEIBS Associate Professor of Organizational Behavior Emily David for an exclusive talk on The Impact of Rapid Global Expansion on Organizational Culture.
About the Webinar
Put yourself in the shoes of the CEO: Your company is doing well and has acquired several new overseas brands following intensive international M&A activities. With your new global footprint, how do you create a unified corporate identity that respects the traditions of the founding company whilst also embracing the strengths of the acquired companies? During this webinar, Prof. David will draw upon her award-winning case study about the Chinese consumer goods firm Health & Happiness (H&H) International Holdings as she discusses some of the organizational challenges and opportunities facing rapidly expanding companies.
About our speaker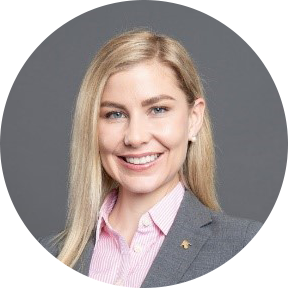 Emily David
Associate Professor of Organizational Behavior, CEIBS
Dr. Emily Michelle David earned her PhD in Industrial-Organizational Psychology from the University of Houston and did her undergraduate work at Louisiana State University. Prior to joining CEIBS, she was an Associate Professor of Management in the College of Business at Zayed University in Dubai, where she served as the Discipline Leader of the HR and Management faculty.
Prof. David's research focuses on discovering how to make workplaces more welcoming for people of all backgrounds and personalities in order to achieve better person-organization fit, maximize performance, and avoid employee burnout. She is also interested in fostering helping and other prosocial behaviours in the workplace. Prof. David's work has been published in numerous top scholarly outlets, such as the Journal of Management Studies, Human Relations, Journal of Organizational Behavior, and Leadership Quarterly. She was also awarded Poets & Quants' prestigious "Best 40 under 40 Business Professors" in 2019.
This event will be moderated by Dr. Robert Straw, CEO, CEIBS Switzerland
Event Details
Date: January 26, 2022
Time: 12:00 -13:00 CET (Zurich) / 19:00-20:00 CST (Shanghai)
Venue: Online
Language: English
Contact: Please contact Vivian Song at svivian@ceibs.edu with any enquiries.